The best white paint for walls: the ultimate decor guide
Discover the best white paint for walls according to the top interior design and paint experts in our ultimate guide to finding the perfect shade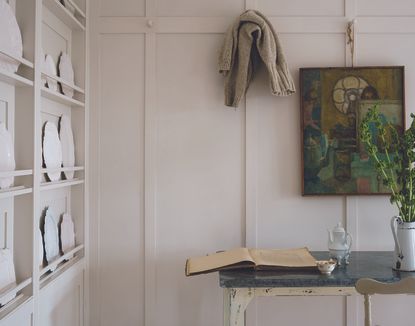 (Image credit: Farrow and Ball)
Choosing the best white paint for interior walls. It sounds so easy doesn't it? While opting for white may initially seem like a fairly simple task, there's a surprising amount to think about before you pick up a paintbrush.
White walls give life to dark spaces and make small rooms feel generous and light-filled, providing a literal blank canvas and a chic, clean setting to showcase your furniture, art, fabrics and objects against with no distractions.
So how many shades of white paint can there be to choose from? A lot. In fact, white paint charts often offer more choices than any other tone and you'll soon find yourself surrounded by piles of sample pots, lost in an endless sea of swatches with names such as 'Mist', 'Dove', 'Brilliant' and 'Lace', and suddenly the task becomes rather daunting.
That elusive perfect white paint color is influenced by a myriad of factors; the size of the room, how much light it gets (not forgetting what type of light it is), the function of the space and the mood you want to create. Subtle differences in pigments can change the feel of the whole room, so it's not a decision to quickly tick off the to do list.
'It all depends on how you are using white,' says Tricia Guild OBE, Founder and Creative Director of Designers Guild. 'Is it a defining detail or is it the main color? If you're planning an all-white scheme, take into account the light and different textures you are using in the room.'
'Consider the atmosphere you wish to create,' advises Ruth Mottershead, Creative Director of Little Greene. 'Choosing a white is much like choosing any other color; how do you want the space to feel? Crisp and bold, or calm and tranquil?
While white is often considered a neutral backdrop, a white wall can alter a space dramatically and it's worth investing time into finding the perfect paint shade. 'The effects of the right white are very powerful,' explains interior designer Martyn Lawrence Bullard. 'White adds drama when bold and bright, and is inviting and warm when shaded. It can be calming, soothing and very chic when the right shade harmonizes with the space.'
'Whites are versatile, timeless and have the power to make a room feel spacious and fresh. Simple, clean and classic, the best white paint colors stand easily on their own as a design element,' says Helen Shaw, UK Director of Benjamin Moore. 'There is a 'right' white for each space, you just have to find the one that works best for your interior.'
Picking the right white for the size of your room
Our columnist Athena Calderone has a lot to say about how to pick the right white paint. The size of a soon-to-be white room is vital in working out which white paint will complement and enhance the space. The right white will not only dictate the feel of a room, but can heighten or hide good and bad existing features. 'White paint can do more to transform a room than simply change the color on the walls,' explains Will Thompson, Valspar's Head of Product. 'Different tones can accentuate a room's individual shape and, when selected carefully, can alter the perception of its size.'
The best white paint for small rooms
'Opt for a blue-toned white like Annie Sloan's Old White wall paint to create the illusion of more space – blue particles draw the eye and make a space feel bigger,' advises color and paint expert Annie Sloan. 'Smaller rooms are less likely to feel clinical and sparse in the way that a larger space could if it were painted with a cold white'.
The white particles in pale paint bounce light, making small rooms an opportunity to use the painter-and-decorator-go-to of pure, brilliant white. A true white, such as Annie Sloan's Pure chalk paint, that is completely devoid of pigment reflects nearly all of the light that hits it, reducing shadows and making a space feel larger, and so can be an easy choice for smaller spaces – although don't expect it to add much character which will be drawn from what goes into the room.
Farrow and Ball's Wevet interior paint is another good white option for a small room.
The best white paint for big rooms
Larger spaces can accommodate whites with more pigment and personality as they are generally more light-filled.
'I always choose a warmer white for a large room, a slightly off tone that makes a big space more inviting and approachable' explains Martyn Lawrence Bullard.
'To create a cozy, light colored room, select whites with warmer undertones such as Valspar's Anything Goes or Coronation Gown and pair them with deeper hues or dusky pastels,' agrees Will Thompson, of Valspar. 'Mixing whites with creams
can also help create tonal variation and bring additional warmth.'
For very generously-sized rooms, whites can go even bolder. 'Larger rooms with extra space will accommodate deeper colors such as Little Greene's Rolling Fog emulsion which will act as a white' says Little Greene's Ruth Mottershead.
Of course, there are general white paint rules for specific spaces. Decorate spaces that need focus and concentration such as kitchens and offices in cool, blue or green-based whites such as Little Greene's Loft White for brightness and to encourage alertness. 'If you want to add a bit of color and avoid the room looking too stark, cooler whites will pair well with blue and green accents for a contemporary and clean feel' adds Mottershead.
Cool tones should be avoided in the bedroom and bathroom where relaxation is the focus – paint a calming room in warm white tones with a red, yellow or pink base such as Farrow & Ball's Dimity or their White Tie emulsion to create a cozy, soothing feel.
Don't forget to consider the history and features of the room. 'The shade of white you should choose will depend very much on the architecture of the building and its use,' advises designer Tara Bernerd. 'For example, in an apartment in London we chose a warm white with hints of stone that complemented concrete panels in the building, but we paired a villa in Ibiza with a lot of local stone with a linen white paint.'
Choosing a white paint for the amount of light in a room
Top interior designer Robert Stilin says that his favorite whites at the moment come with a touch of purple to them. 'A shade of white that has a blue or lavender hue is nice,' Robert says. 'One of my favorite colors is lavender, and Farrow & Ball's Calluna is a light grey-lavender that's cosy and a bit moody—wonderful for a bedroom.'
One of the key considerations to take into account when choosing white paint, is how the room comes into contact with light, and it's important to bear in mind natural and artificial light sources. This is where paint samples come in. 'Paint A4 pieces of paper in different whites, place them against one another to understand their undertones then fix them onto the walls you are planning to repaint and note how the color changes throughout the day,' advises Little Greene's Ruth Mottershead. 'White paint colors are especially prone to taking on different tonalities from morning to evening' agrees Benjamin Moore's Helen Shaw.
Light has a huge effect on the mood and feel of a white room, so make sure to note how the it enters a room. 'Window placement and the direction of the sun can affect the way the paint looks' highlights potter and designer Jonathan Adler.
Also consider the type of the light in the room. 'The quality of light is so important, in rooms with natural light, hints of color in white paint will make a much bigger difference.' says Annie Sloan. 'If a room is too bright, choose a softer white, as a sharper modern hue can make the room feel too gallery-like,' advises Tara Bernerd. 'For a room with lower light levels, I would specify a crisper shade of white'.
'Rooms that are filled with natural light by day can afford to be painted in soft, light whites like Farrow & Ball's School House White or Slipper Satin emulsion,' says Farrow & Ball's Joa Studholme. 'Be sure to check how they feel in electric light – understated colors can appear bland if they don't have the right contrast.'
The best white paint for north-facing rooms
North-facing rooms get minimal direct sunlight and have a cooler light, so the white paint you choose for these spaces needs to bring warmth. 'The colder daylight in north-facing rooms can make colors appear flatter and lacking depth' explains Ruth Mottershead of Little Green. 'Opt for whites with a yellow or red undertone to warm up the space such as Benjamin Moore's Simply White OC-117,' says Benjamin Moore's Helen Shaw. 'They help to balance the natural light that is coming into the room and create a soft glow and welcoming mood.'
The best white paint for south-facing rooms
South-facing rooms are often filled with sunshine and daylight, so white paint colors used in them should be cooler to counteract the natural warm tones in the room. 'A space flooded with sunlight will feel warm, so whites can become gray or blue tinged' explains Tricia Guild OBE. 'In the warmer light of a south-facing room, colors can appear more yellow' says Little Greene's Ruth Mottershead. 'Warmer shades will look more intense, so choose cooler and purer whites such as Little Greene's Gauze or French Grey Pale; blue undertones will offset any yellowness from the sun and make the space look brighter and more open.'
'South-facing rooms are the place to splash around some cool-toned white without fear of sterility!' enthuses expert Annie Sloan.
How to tell if a tester pot is the white paint you're looking for
The mood a white paint evokes stems from its base color which can be split in to warm and cool shades. 'It's a common mistake to think that white is just a one tone color or not even a color at all,' says Martyn Lawrence Bullard. 'White is in fact one of the most important and most variable colors in a decorator's palette, and there are so many white tones, from crisp, to mellow, to bold, to warm, each providing a subtly different atmosphere and evoking a distinctive style, period and flavor.'
Neutral white paints
The simplest white paint color, a pure of brilliant white paint is a tone that lacks any kind of nuance at all – a bright, sharp, white defined by its absence of color. True white paint will work in small rooms which have a good source of natural light (to warm up the starkness), and will bounce the light through the space to make it light, bright, and airy.
Brilliant white is the paint to choose if you're after a slick, gallery-like feel, or to highlight other delicate white tones in the room. 'True neutral whites such as Annie Sloan's Pure chalk paint work fabulously as a blank canvas, but you'll need to bring color and interest into the room to avoid the space feeling flat or characterless,' says Annie Sloan 'They work best on doors, skirtings and ceilings to give a real crispness (particularly in small areas) while a white with a little more personality adorns your walls.'
Cool white paints
Whites with hints of green and blue fall under the cool white category, and work best in south-facing rooms where they offset the space's warm sunlight and maximize light and space. 'Cooler whites such as Farrow & Ball's Blackened or Wevet pack more of a punch than the warmer tones' explains Joa Studholme of Farrow & Ball.
How to use a cool white paint? 'Pair blueish whites with other colors and materials that match its cooler tone' advises designer Kelly Wearstler. 'Cool whites create a crisp and clean look, so are a great choice for contemporary, minimalist spaces or in combination with green, gray or blue accessories' says Benjamin Moore's Helen Shaw. 'Cool-toned white paints can be cold or clinical – counterbalance this effect by introducing texture' adds Annie Sloan.
Warm white paints
Warm white paints with a dash of red, pink or yellow in them, such as Valspar's Welcoming White, evoke a sunny, warm feeling best suited to north-facing spaces, bringing a pretty, soothing feel to relaxing spaces such as bedrooms. 'Warm whites have a subtle yellow undertone that make spaces feel warm and sunny without looking too cream' says Benjamin Moore's Helen Shaw. 'The lack of any gray pigments helps to keep the colors feeling clean and fresh and are ideal for north facing spaces or spaces without too much light'.
'Warm whites bring softness but they can err towards the dreaded Magnolia, and paired with the wrong accent colors warm whites may look frumpy or yellowed,' warns Annie Sloan. 'To counter any jaundicing of your interiors, pair warm whites with cool toned colors and use them in north-facing rooms where the quality of light will dampen the yellow pigment'.
Gray white paints
White paints with a hint of gray create a crisp finish that is warm and gentle, nodding to the contemporary without being overly harsh or distracting. As you'd expect, team a warm gray paint with a natural light-filled north-facing room, and a cooler gray with a darker south-facing position.
'Muted whites with a subtle gray undertone such as Benjamin Moore's Decorator's White give a softer, more modern feel' explains Helen Shaw of Benjamin Moore. 'Try muted whites on woodwork and ceilings in bright spaces to give a light and airy feel.' White shades with gray and neutral undertones are growing in popularity; gray is one of our most in demand colors,' confirms Valspar's Will Thompson. 'We're loving gray-white colors paired with pure whites.'
Which white paint finish to choose
The finish of your chosen white paint shade will have a big impact on the room, the level of light the paint reflects affecting the overall color as well as the texture of the walls and how light travels in the space.
'The paint finish should be determined by the look you desire for a space, delineating period style or a more modern experience' says Martyn Lawrence Bullard. 'The sheen on paint also helps either attract or soften light, and should be studied before application in that space, looking at how the sunlight changes over the day and into the evening.'
'It can be interesting to use different textures of the white shade in different finishes to add an instant dynamic to what would otherwise be a monotonous scheme' adds Tricia Guild OBE.
Finishes are also an opportunity for practicality, a vital consideration when dealing with white and pale tones. 'As well as considering the look you wish to achieve, with white in particular it is essential to consider physical constraints too; for example, are you decorating an area likely be subject to the bumps and marks of a busy family home?' advises Little Greene's Ruth Mottershead.
Matt white paint
White matt emulsion is the paint you should turn to for walls that are less than perfect. Matt formulas are great for a smooth result, they don't reflect as much light as sheen finishes so you'll achieve a velvety finish,' says Valspar's Will Thompson. 'For walls with an uneven surface, matt paint is a great option as it will hide any imperfections that you're keen to conceal or detract attention from.'
Matt white paints take on a contemporary feel and because of their low shine level, will be ever changing depending on light levels. 'Farrow & Ball's chalky flat matt Estate Emulsion not only gives enormous depth to any white, but also means that the color changes according to the light,' says Farrow & Ball's Joa Studholme. 'Walls will look so rich that you want to stroke them.'
A matt white paint can also be used to highlight details within a space, and to create certain moods. 'A flat matt finish allows architectural details like molding to pop and creates a modern, gallery-like vibe,' designer Jonathan Adler tells us. 'A soft chalky emulsion will feel understated and easy', adds Designers Guild's Tricia Guild OBE.
Satin white paint
Satin, silk, and Eggshell paint finishes fall under the bracket of paints with a mid-level sheen (hovering around a 20% level of shine) and their subtle dull shine is used as a modern alternative to gloss. Crucially for white, these finishes are more durable than matt paint and can usually be easily cleaned, so work well in high impact walls in areas such as kitchens and hallways, as well as ceilings and for features such as skirting boards and window frames where you want to avoid a glossy effect. Bear in mind though, that finishes with a higher sheen tend to highlight imperfection on the wall.
'The beauty of a silk wall finish like our v700 Walls and Ceilings range is that it's easy to wipe, which makes it a practical solution for anywhere that might get grubby,' explains Valspar's Will Thompson. 'Although it's important to remember that due to its shine, it reflects light and is best avoided on walls with lots of imperfections.'
Gloss white paint
Traditionally used on woodwork such as window frames and skirting boards, high shine gloss is having a renaissance in the home and branching out into unexpected areas to add drama, contrast and glamour (try updating furniture or adding power to an alcove with a high shine finish with Farrow & Ball's All White Full Gloss). 'High gloss whites are reflective and bounce light, adding a different texture to the room', explains Tricia Guild OBE of Designers Guild. Just make sure your surface is ultra-smooth before application as it can highlight imperfections.
'A glossy white is ultra-glam and sets the foundation for one of my favorite combos: white and gold,' enthuses designer Jonathan Adler. 'I love to use gloss for white in modern instances,' agrees designer Martyn Lawrence Bullard. 'It adds such glamour to a space and creates powerful light refraction.'
Which white paints do the experts use and why?
'Farrow & Ball's All White No. 2005 is one of my staple colors, it is honestly a perfect white,' says interior designer Kelly Wearstler. 'I have also created a white hue called Salt for my California Collection in collaboration with Farrow & Ball, a bright, crisp white reminiscent of misty, salty air and the delicate crystalline layer it leaves behind.'
'My favorite whites that I use nearly all the time are Designer's Guild's Pure White and our Chalk emulsion,' says Tricia Guild OBE, Founder and Creative Director of Designers Guild. 'They are both crisp and clean, and the perfect foil for other colors in every room.'
'I am a big fan of Benjamin Moore's Decorator's White, it seems to work both indoors and out, and matches any period and vibe for a room or space,' says interior designer Martyn Lawrence Bullard. 'I also like Little Greene's Loft White for its warm quality on walls and Skirting for a slightly pale gray quality that looks very chic against pure white moldings. I also use Farrow and Ball's Light Touch, a slight gray white that has a timeless quality and refracts light in the best way.'
'My favorites? Benjamin Moore's Simply White and their White Dove, and Wimborne White by Farrow & Ball,' says potter and designer Jonathan Adler.
'Of course, I love Farrow & Ball's School House White which I created for my own home,' says Joa Studholme, Farrow & Ball Color Curator. 'It's pared back, timeless and familiar without the cool undertones of the more contemporary neutral groups, this soft off-white is reminiscent of the color used in an old schoolhouse like mine. Iconic Farrow & Ball All White is always a firm favorite of mine because it is exactly what it says – a totally pure white, containing no other pigment except for white, creating the softest most sympathetic color. Pure magic!'
'Benjamin Moore's Chantilly Lace is great for all-white spaces and also sits comfortably with pretty much every other hue,' says Helen Shaw, Benjamin Moore UK Director. 'Mountain Peak White OC-121 is endlessly versatile, an off-white shade offering subtle nuances of whites that suit tranquil, serene environments as well as enhancing brighter colors. Cool whites such as Ice Mist OC-67, Snow White OC-66 and Winter Snow OC-63 will anchor bright, deep and saturated color schemes.'
'I tend to go to Paint and Paper Library's Stone as a default favorite,' says Tara Bernerd, founder of Tara Bernerd & Partners. 'I love it for its beautiful warm hint of pale stone.'
'Warm whites such as Ferdinand, White Lead and Stock Mid by Little Greene, are fantastically versatile whites,' says Ruth Mottershead, Creative Director, Little Greene. 'I also recommend considering pale tones in place of what you might consider a traditional white – our Colour Scales collection offers our most popular colors within families of four graduated tones, of the same pigments, just different strengths. They're really easy to use in combination on walls, ceiling and trim with the palest color being used in place of a pure white to create harmonious and elegant schemes, with the palest version of the set seen as white once it's applied.'
What's the best eco white paint?
As we focus on the climate indoor and out, eco paint that is kind to the earth are on the rise, introducing non-toxic ingredients and minimal levels of fumes and VOCs (volatile organic compounds) as well as environmentally friendly manufacturing techniques and recyclable packaging to decorating.
Key brands in this area include Earthborn, which holds the UK's first EU Ecolabel for Indoor Paints and Varnishes, Paint The Town Green, which produces its water-based paints using hydro, wind and geothermal power from Icelandic volcanoes, Edward Bulmer, with its plastic-free microporous paints that allow surfaces to breathe (a boon for heritage buildings), Eicó, which has an incredibly low VOC rating and is practically odor-free (great for allergy suffers) and Cornish Milk Mineral Paint, a vegan brand which provides its toxin-free, water-based paints in recyclable cartons.
How to paint the ceiling
Take time considering how you'd like your painted ceiling to impact the room. Want the ceiling to make a statement? Go for a high shine gloss, to bounce light around the space with drama and sparkle. After more of a calming feel? Chalky matt tones work well on the ceiling as they won't be touched, so you can enjoy the soft texture without fear of damaging it. What white color to paint the ceiling? When in doubt, turn to a brilliant true white, which will act as a neutral backdrop to the rest of the room and let the walls do the talking.
What paint finish to choose for the walls
Assess how much traffic and footfall the wall will be exposed to before selecting the paint finish. 'For hallways and busy living spaces, opt for a durable finish which is tough and completely washable,' advises Little Greene's Ruth Mottershead. 'Try a matt paint for walls, with an eggshell or flat oil finish for joinery,' says Tara Bernerd. 'Mixing textures is a great way to add interest and depth, so pair a matt paint with a more textural finish.'
'A durable emulsion is the perfect finish for the walls of busy areas. A low wipe-clean sheen helps to bounce light around internal spaces like halls and stairs that are often susceptible to knocks, bangs and grubby fingers,' concludes Farrow & Ball's Joa Studholme. 'White gloss, although traditionally only used on trim, is increasingly being used on walls or ceilings to create a really strong statement which is right on trend and will bounce any available light around the room.'
Where to buy the best white paint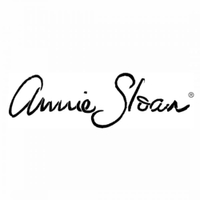 Best known for developing the thick matt preparation-free Chalk paint formula now so beloved of furniture upcyclers, founder Annie Sloan is also responsible for a range of wall paints that bring her eye for colour and surface to wider realms of the interior.
Her Old White paint is a soft shade of off-white best for walls and ceilings, whilst the classic Pure chalk paint is a clean pure white perfect for reviving furniture in a modern interior.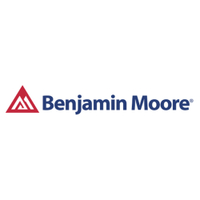 A top choice of many of our interior experts, North American paint manufacture Benjamin Moore has been a leading name in US paint for over a century, and you can now shop the range direct from the brand's UK website too.
Simply White which has warm undertones, Decorator's White a muted white with a subtle gray undertone, and White Dove beloved by Jonathan Adler are amongst its top white shades.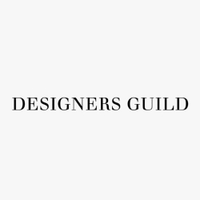 A passion for colour and pattern inspired Designers Guild founder Tricia Guild OBE to create a brand specialising in interior fabrics, wallpapers and paints.
Pure White is Designers Guild definitive pure white, whilst the blue-toned Snowdrift offers a cooler shade, and the yellow-toned Chalk offers a soft creamier white.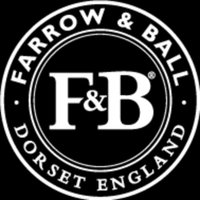 British paint manufacturer Farrow & Ball creates heritage paint colours inspired by historic colour archives. Now a stalwart of the decorating landscape, its paints are notable for their memorable product names, such as Elephant's Breath and Mouse's Back.
Amongst the brand's most popular white paints are the purest of F&B's whites All White, the rich white-that-is-actually-a-grey Cornforth White and the cool-toned Strong White.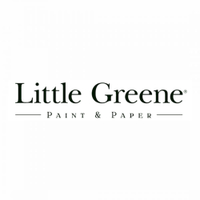 Manufacturing all of their paint in the UK, Little Greene prides itself on creating rich colour palettes with highly pigmented formulas.
Among its most popular white shades are the almost pure white Loft White, the cool white with a touch of black added Gauze, and the light reflecting barely-grey French Grey Pale.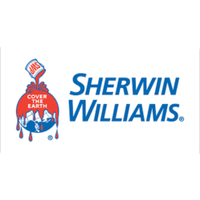 Founded in 1866, US paint manufacturer Sherwin Williams is the force behind a wide range of sub-brands as well as its own brand label, including Valspar its best known UK offering.
The soft warm undertones of Alabaster make it one of the Sherwin William's brands' bestselling whites, whilst the crisp cool tones of Snowbound and Pure White are hot on its heels.
Want more paint inspiration? Discover the best grey paint in our quick round-up or find the must-have decorating shades in our guide to the world's most popular paint colours.
The Livingetc newsletter is your shortcut to the now and the next in home design. Subscribe today to receive a stunning free 200-page book of the best homes from around the world.
Amy Moorea Wong is a freelance interior design journalist with a decade of experience in contemporary print and digital editorial, previously News Editor at Livingetc. She writes on a broad range of modern design topics from news and interior zeitgeist to houses, architecture, travel and wider culture. She has a penchant for natural materials, surprising pops of colour and pattern and design with an eco edge.