Low effort, high reward – these are the best low maintenance plants for front yards
These low-maintenance plants are perfect for the lazy gardener who loves the look of a well maintained front yard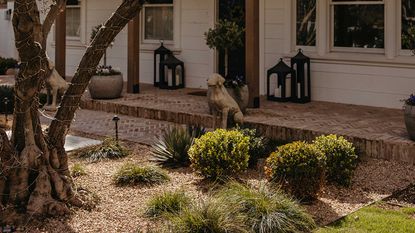 (Image credit: Charter Oak Landscape Inc)
The Livingetc Newsletter
For style leaders and design lovers.
Thank you for signing up to LivingEtc. You will receive a verification email shortly.
There was a problem. Please refresh the page and try again.
Gardening is a labor of love. We all love the look of a well-manicured garden but it takes a lot of work to keep it looking its best all year. Sometimes we can be guilty of slacking off on our weeding duties and the yard can look a bit scruffy. This is a little more permissible in the backyard, no one will ever know. The front of the house on the other hand must be maintained, with the wrong front yard landscaping ideas in place, this can turn into a full-time job.
Without wanting to entertain daily clipping, snipping or watering, we are in search of the perfect low-maintenance plants for the front yard that look gorgeous but require minimal effort. No one will be able to tell, but they will be wondering when you got a professional gardener.
Check out our expert gardener's suggestions for the best low-maintenance plants for your front yard. Simply plant them and forget about them, then let the compliments roll in. Don't worry, your secret is safe with us!
1. Lavender
You can probably imagine how luxurious rows of lavender would look in your front yard. But for such an ornate plant you probably thought it was high maintenance and fussy. Well think again as this flower may look like a diva but they are hardy.
'Lavender is known for its beautiful purple flowers and lovely fragrance,' says gardenign expert Vineta Jackson, 'but it is also a drought-tolerant plant, requiring little water once established, and thrives in full sun.'
Lavender care is a lot simpler than you might have first thought. Making it a great low-maintenance plant for the front yard. As well as offering stunning and aromatic vista, making your front yard look intentional and expensive.
2. Ornamental grass
This sounds fancy and looks fancy, but really its maintenance is incredibly unfancy. Which makes us like it even more. 'Ornamental grasses like Blue Fescue or Feather Reed Grass add texture and movement to your garden, says gardening professional Gene Caballero of Your Green Pal, 'and their interesting forms can provide a focal point in your front yard.'
'These plants are all excellent front yard choices due to their hardiness, ease of care, and aesthetic appeal,' he explains. 'They can enhance your home's curb appeal without requiring a significant investment of time or resources.'
Ornamental grass is the perfect addition to any modern garden, and will complement your modern design aesthetic that extends throughout your home
3. Box Wood
'Boxwoods are evergreen shrubs that are very hardy, resistant to pests, and require minimal watering,' says Gene, 'Their low-maintenance nature and versatility make them an ideal choice for front yards.'
Vineta echoes Gene's suggestion. 'I've recommended these to numerous clients for their front yards as they are classic, hardy shrubs that you can easily shape into neat hedges or topiaries,' Vineta says.
Their slow growth and adaptability to a variety of soils make them the ideal choice for many front yards and any low-maintenance backyards. Whilst you can prune them to specific shapes they can also be left to grow naturally, therefore they can be used in both formal and informal settings depending on your garden style.
4. Daylily
The daylily produces opulent flowers that come in a range of shades that provide a pop to your front yard. 'The plant can withstand most soil conditions, and need little to no extra watering once established,' says expert gardening blogger Vineta. The blooms produce a continuous display of color throughout summer.
When contemplating the right low maintenance choice for your front yard it is important to consider required conditions. 'Daylilies are ever faithful to the sun,' says landscaper and gardening expert Miguel Palma.
These floral delights require little more sunlight than other plants in order to unfurl their petals. so ensure this is something your space can provide or you will be disappointed. 'In return for their modest needs, they paint the front yard with a palette of joy, enriching the surroundings with their abundant beauty,' he says.
5. Sedum
If you have a front yard that has unusual terrain it can be difficult to find plants that are able to survive. That's when you should turn to plants that are native to these rocky terrains such as succulents. They are the camels of the plant world, thriving in arid climates such as Africa, North, and Central America.
'Sedum, the tenacious succulent, finds its place amidst rocky terrain and unforgiving soils,' says Miguel. Its resilience is incomparable, and for a dry garden you could not get a lower maintenance plant if you tried.
Their unique charm will elicit admiration from passers-by, all the while you have done no gardening at all. If you hate gardening and just want a presentable front yard, this one is for you.
For style leaders and design lovers.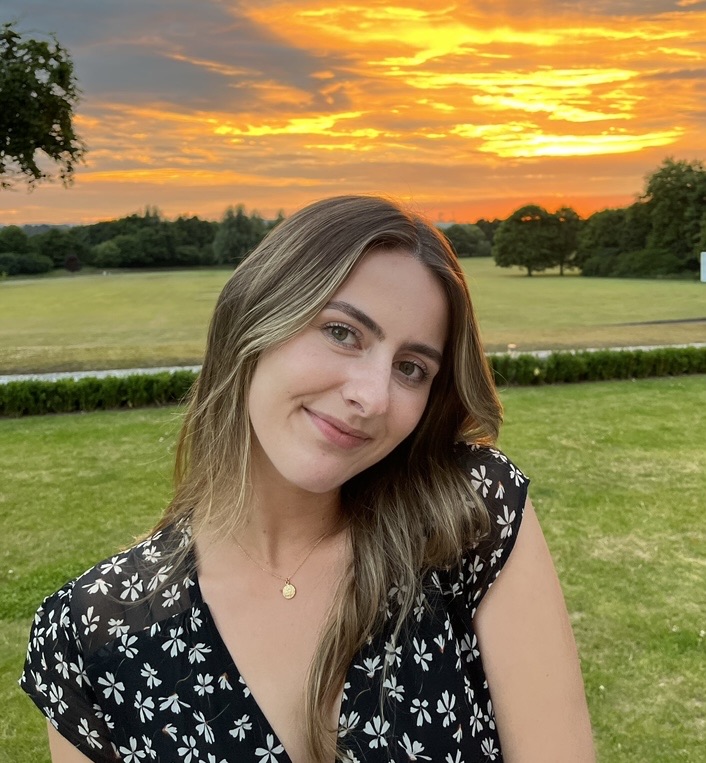 Amy recently completed an MA in Magazine Journalism at City, University of London, with experience writing for Women's lifestyle publications across arts, culture, and beauty. She has a particular love for the minimalist aesthetic mixed with mid-century furniture, especially combining unique vintage finds with more modern pieces. Her previous work in luxury jewellery has given her a keen eye for beautiful things and clever design, that plays into her love of interiors. As a result, Amy will often be heard justifying homeware purchases as 'an investment', wise words to live by.