'They're so ineffective!' – 5 kitchen organizers professionals urge you not to buy for a more efficient space
Functionality in a kitchen is essential, but not all organizing gadgets are as useful as they seem...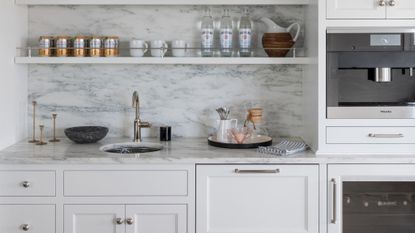 (Image credit: Raquel Langworthy. Design: Christina Kim Interior Design)
As another year comes to a close we often turn our thoughts to decluttering and organization. We all want to start 2024 with a fresh start, which means a tidy home is essential, but how do we know where to start - and what to use?
After spending much of the holiday season in the kitchen, be it slaving away at the turkey or socializing with family, I'm sure it's the one space of your home at the top of your organizing list. Every modern kitchen, regardless of style, deserves some order. Functionality in a kitchen is essential and there are many nifty gadgets out there to help, but as experts point out, not all of them are as useful as they seem.
Fortunately, we've spoken to some professional organizers who are well-versed in the kitchen organization process to gather their insights. Here, they reveal five products they urge you to avoid when organizing and the trusty alternatives that will actually aid your mission. Follow their advice and you can kickstart 2024 with a perfectly ordered kitchen.
1. Plastic drawer dividers
When attempting to fully organize a kitchen it can be tempting to bulk-buy loads of plastic drawer dividers in the hope of sorting your hidden stuff, but professional organizers urge their clients against this.
When it comes to how to organize a kitchen drawer professional organizer Sara Bereika recommends choosing a bamboo drawer organizer instead of a plastic one. 'In my opinion, it's a no-brainer,' she says. 'Although they might be slightly more expensive, they provide the same benefits as a plastic drawer organizer and are more environmentally friendly.' Buy consciously and buy quality, these will be the items you get the most use out of and that will last longer.
Plastic organizers are readily available and often come in large quantities, which may be appealing if you want to complete your project quickly. However, doing this will compromise on quality and can lead to more clutter. Buying random organizers without a specific use in mind is one of the biggest mistakes you can make according to the experts.
2. Pantry shelf inserts
'I come across pantry shelf inserts in every home I organize, but I always end up removing them,' says Sara. You might think that this product will enhance your space and allow you to maximize storage, but it could have an adverse effect. 'They usually don't fit well inside cabinets, leaving awkward spaces that are difficult to fill,' she adds. 'When they do expand, they create an awkward dip where items tip and fall, and it's rare to find items that fit underneath.'
If pantry organization is at the top of your list and you need the extra space, there are some alternatives that are far better use of space. 'Instead of using these shelf inserts, I try to find a solution to get an additional shelf installed, which is always worth the extra time and money,' suggests Sara. This can quickly and easily be installed and will not only be more practical but will look more aesthetically pleasing, too.
3. Vacuum seal bags
If you store a lot of infrequently used table linens in your kitchen, you might have thought that vacuum seal bags are your best solution, but they're one of those gadgets you might want to reconsider. 'I have yet to find a vacuum seal bag that doesn't fill with air over time,' says Sara. 'My alternative is to use a simple zipper bag or storage bins for larger items.'
A woven bin or basket can be the ideal place to store fabric items for a neat and uniform look. These things don't need to be readily accessible, meaning the bin can then be placed on a high shelf out of sight.
4. Custom built organizers
Anything custom-built will undoubtedly be good quality and look gorgeous, but our organizers advise against it. 'Custom-built drawer inserts, while beautiful, can be costly and limiting,' says Lisa Ruff from The Neat Method.
If you're anything like me, you'll change your mind whilst organizing at least 10 times, but anything custom will devoid you of this freedom. 'In a kitchen where our needs and cabinet contents are constantly changing, skip the custom organizers,' says Lisa. 'Instead, opt for more modular systems that look custom, while still giving you the ability to adjust what goes where.' This will be particularly useful if you don't know how to start decluttering and you need the flexibility to change the setup.
5. Cheap and poor quality organizers
The saying 'buy cheap, buy twice' may be a cliche but, in organization, quality over quantity rings true. 'Kitchens are high-traffic areas of a home, and the organizers used within should be able to withstand daily use,' says Lisa.
Buying a few high-quality items specific to your needs is the best way to look for kitchen organization products. It can be easy to get sucked into buying loads of things that promise to revolutionize your space, but they're often unnecessary. 'Be careful not to get sucked into low-cost products that lack quality,' advises Lisa. 'Instead, opt for timeless hardwood, metal, and glass products that last.'
Following these guidelines will help you to cut through the noise and only buy items that will help and not hinder your kitchen project.
Expert-approved organizing products
The Livingetc newsletter is your shortcut to the now and the next in home design. Subscribe today to receive a stunning free 200-page book of the best homes from around the world.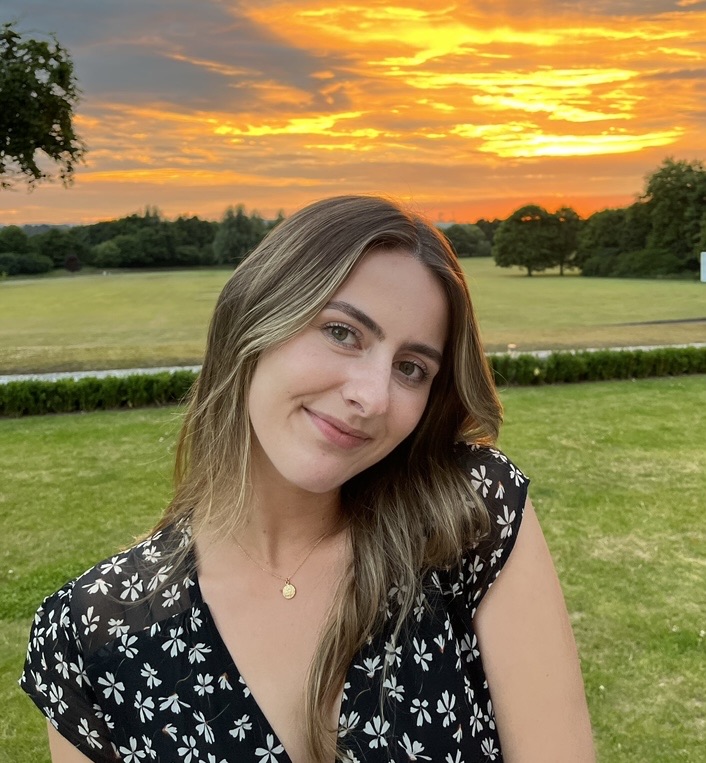 Amy recently completed an MA in Magazine Journalism at City, University of London, with experience writing for Women's lifestyle publications across arts, culture, and beauty. She has a particular love for the minimalist aesthetic mixed with mid-century furniture, especially combining unique vintage finds with more modern pieces. Her previous work in luxury jewellery has given her a keen eye for beautiful things and clever design, that plays into her love of interiors. As a result, Amy will often be heard justifying homeware purchases as 'an investment', wise words to live by.