How to decorate with jute rugs - the minimalist designer's best-kept secrets
A jute rug is a forever piece with many fantastic attributes. I speak to the designers to find out how they've used them in their minimalist schemes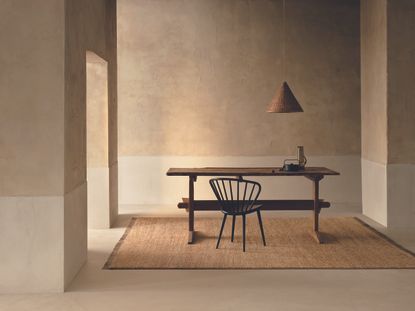 (Image credit: Armadillo)
The Livingetc Newsletter
For style leaders and design lovers.
Thank you for signing up to LivingEtc. You will receive a verification email shortly.
There was a problem. Please refresh the page and try again.
The power of a good-quality jute rug knows no bounds. It can bring subtle warmth and texture to a room with its golden natural weave and help stylishly zone a space without too much fuss, making it a staple for minimalists looking to decorate. It is a super flexible piece too, adaptable to any style changes and edits you might want to make to your home over the hears.
Jute is used in many of the best rugs on the market right now. 'Most often, designers love jute for its pared-back, casual nature; they'll specify it as a neutral base layer and use it as a starting point to build a whole world around,' says an expert from the team at ethical rug makers, Armadillo. 'Jute is a perfect choice for refined, everyday living.'
So what makes jute rugs stand out from other leading rugs styles, and how can you use them in your home? We've spoken to three minimalist interior designers who all swear by jute - to find out exactly what sets this material apart in the fabric world.
Why is jute a good substitute for other rugs?
A jute rug stands out from the crowd for many reasons, and when weighing up the pros and cons of jute rugs, the pros heavily outweigh the cons.
Firstly, jute brings a different aesthetic to your room. Instead of heavy patterned rug or high pile shaggy piece, which most rooms rely on for a sense of coziness, they are simple yet textured, elegant and refined, yet their golden warmth brings a homeliness to them. It's their subtlety that really sets them apart. 'They can add a great amount of physical and visual texture to a space and they feel great underfoot once they are a little worn in,' says Sheena Murphy from New York and London-based design studio, nune.
The texture can work for all styles of homes too. There are the chunkier type (which I love) where you can really see the weave and different glimmers of gold, but for something softer underfoot, maybe go flatter.
'We also often hear that jute is favored within the industry because of its versatility; it has the ability to relax a more contemporary space while also sitting perfectly in more traditional or coastal style homes as well,' says an expert from jute rug brand Armadillo tells us.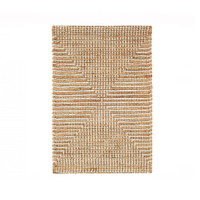 Kelan ivory handwoven jute rug, Annie Selke
Looking for a chunky weave? This might be my favorite jute rug of them all as you can really see the texture, definition and craftsmanship which makes it so beautiful. It has a slight geometric pattern too which is oh so subtle.
Why jute is the natural choice
Jute's natural weave means they are good to the planet, ethically sourced and all the while bringing that coveted natural feel into your home when used for the likes of a living room rug. 'They are great because they often dyed naturally and consist of all-natural materials,' says Sheena. 'This helps to keep your interior air clean and have less of an impact on the planet.'
Norm Architects are one such brand that feels strongly about using natural materials when creating a built environment. 'The natural environment is our primordial home and our senses and psychology have been attuned to its elements for as long as we can remember. By working with natural forms, materials and colors we can create spaces and objects that engage with our ancient aesthetic preferences—that feel good, look good and that last,' says Jonas Bjerre-Poulsen, founder of Copenhagen's Norm Architects.
'Natural materials are patient and adaptable, while they speak of time and of transience,' he says. 'They don't require much care or maintenance to endure and are more likely to patinate beautifully than to attain unflattering signs of wear and tear.'
In this way, jute also brings a feel of nature into our homes, which helps to calm and soothe us. 'The Terra Rug is part of our Armadillo x House of Grey Ellipse Rug Collection wonderful for introducing nature into your home,' says Louisa Grey of the House of Grey.
'The Terra rug from our collection with Armadillo is closest thing you can get to walking across a forest floor, in the home, and it has an earthy scent. We crafted this piece with Armadillo whose jute rugs are as hardwearing as they are inherently beautiful,' she says.
How to use jute rugs in your home
1. Try layering your jute rugs to cover a larger space
If you'd like to introduce jute into your home but are aware of the pitfalls of having jute in a high traffic area, pick a flat weave jute rug and layer smaller jute rugs to create the feeling of a larger space. Allow your jute rugs to overlap - with a low weave meaning not too much of a raised surface. I like the casual nature of the layering rug look. It's boho and simple, and three smaller jute rugs thrown together will always work well color-wise because of the neutral and simple palette you're working with.
It might be a cheaper way of getting a large area rug too, and you can embrace the irregularity of the shape to add interest to your floor.
2. Use the jute rug to create a designated zone
In a minimalist-styled room, a rug is required for zoning and pulling a scheme together, but at the core of minimalism is simplicity and minor decorative touches, so you don't want anything too visually stimulating. Jute is subtle and simple, and works well to zone a space.
In this example by Bloomint Design, the dark jute rug sets the stage for floating furniture, grounding the space and introducing a smaller space within a large, high-ceilinged room that could so easily appear stark and lacking in character. The jute rug is a powerful tool to pull the furniture into the center, creating a cozy atmosphere.
3. Go for different shaped rugs
A round jute rug is a classic look, cheaper as they take up less space, and works for a small living room where you don't have the room for a large area rug. They slot in nicely, add softness and pleasant curves. This example from Lindye Galloway is a great example, creating a dining room out of a smaller corner, with the larger rug echoing the shape of the round dining table.
4. Use jute in surprising places
Water isn't jute's best friend, in fact, if not treated immediately, it can cause discoloration over time on the rug. But that doesn't mean you can't bring jute into the modern bathroom, and I think jute adds the perfect warmth to a typically sterile space - perfect for those chilly mornings where you're tiptoeing in to avoid a shock of cold. Other more unassuming areas might be in the entryway, where a jute runner works perfectly to direct your guests from A to B.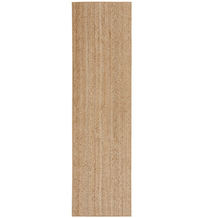 5. Use jute as part of your color palette
Lastly, jute's main attribute is its beautiful golden coloring, so use it as the forth wall on the floor, embrace the honey tones and include it in your comprehensive color scheme.
This caramel hue will work in a neutral, minimalist color palette, an all-white room, or can also work where colors have strong ties to nature - think forest green or rich grey-brown shades and you're enhancing jute's power to speak to the natural world.
For style leaders and design lovers.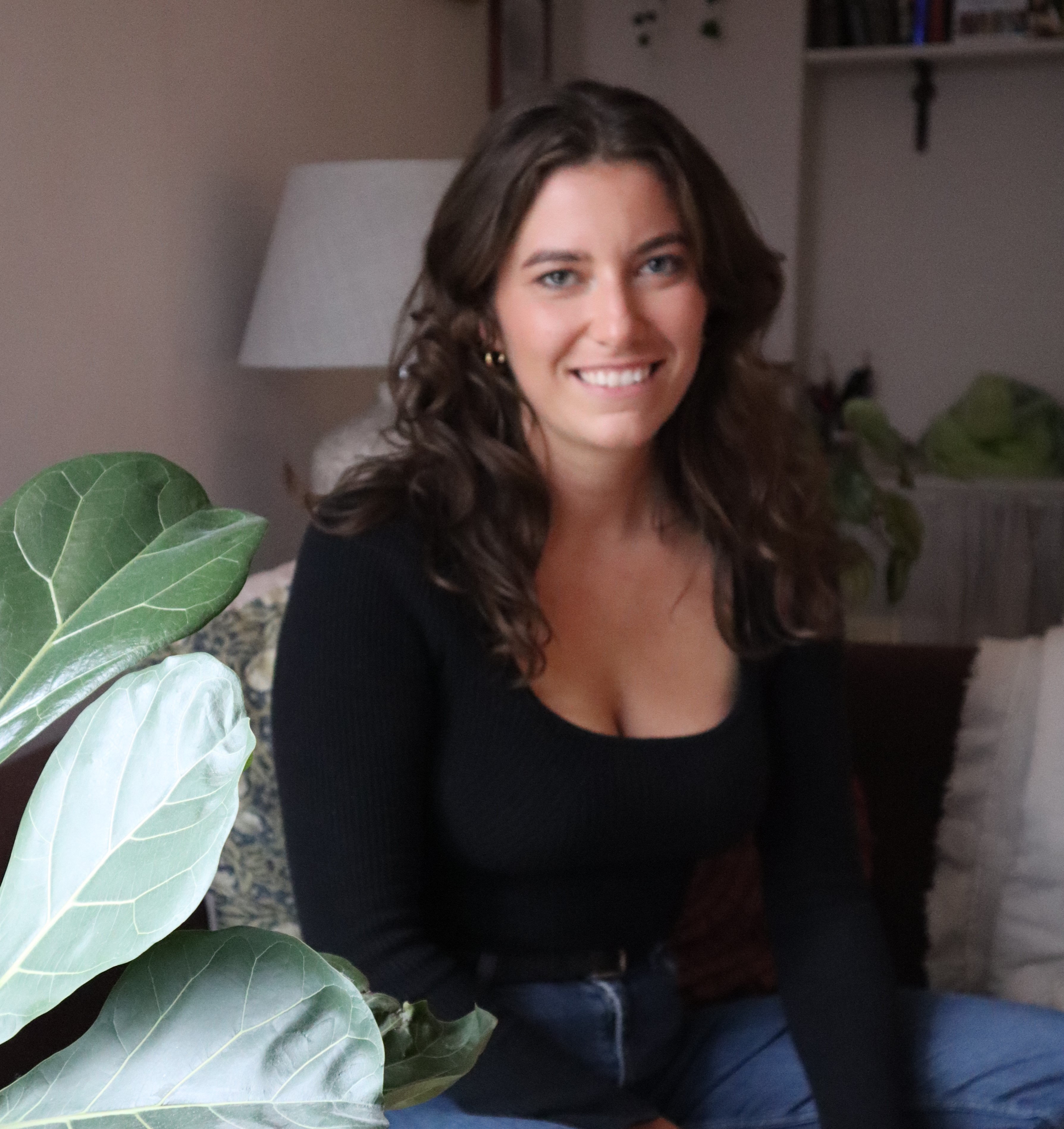 Livingetc content editor and design expert
Oonagh is a content editor at Livingetc.com. Previously, she worked on a London property title, producing long-read interiors features, style pages and conducting interviews with a range of famous faces from the UK interiors scene, from Kit Kemp to Robert Kime. In doing so, she has developed a keen interest in London's historical architecture and the city's distinct tastemakers paving the way in the world of interiors.