We asked designers: are jute rugs actually worth it? These are the pros and cons they think everyone should know
A minimalist's dream or an impractical flooring solution? We settle the debate with the pros and cons of jute rugs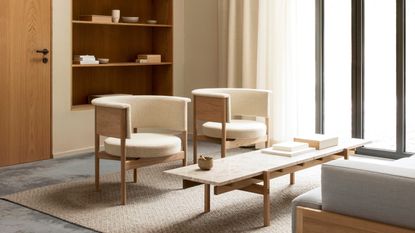 (Image credit: Norm Architects)
The Livingetc Newsletter
For style leaders and design lovers.
Thank you for signing up to LivingEtc. You will receive a verification email shortly.
There was a problem. Please refresh the page and try again.
I love the look of a jute rug. With a richly golden weave, the renewable plant fiber brings so much warmth and texture to your interior with its own natural coloring.
It's perfect for a neutral or minimalist scheme, pared back but enough to pull focus into the center of the room. Without doubt, they are a stylish addition, but are they actually practical? Before you invest in a jute rug, you might want to be aware of the material's pitfalls before you head out shopping.
What are the benefits of jute rugs?
1. They're on trend
There is no denying that jute rugs are aesthetically pleasing. They are a minimalist designer's dream, with their subtle golden warmth providing a touch of color to a neutral color scheme, helping to really pull a pared-back room together. Jute has its natural texture to thank for its charm, with the rugs giving off the beauty of nature in your home.
2. They're super adaptable
As well as being stylish, they are adaptable and flexible to many styles of interior design, as well as just the minimalist school of thought. In a coastal home, they're richly textured and give a seaside feel, in a more boho space they can work as a flooring foundation for plants and quirky decor. They work with every style and don't compete with pattern so are a good option if you have a completed interior that is in need of a rug that will seamlessly slot in.
Their simplicity means they can be elevated through layering rugs or by mixing and matching. Take the rule of three and layer three circular jute rugs for a larger surface area. Smaller jute rugs are cheaper too, but by layering three you get the feel of a larger rug.
3. Their texture brings depth to a space
Texture is one of the main characteristics that a rug brings to a room, and jute rugs are no exception to this. 'Jute rugs are great because they add a ton of texture in minimalist spaces,' says Sheena Murphy from New York and London-based design studio, nune. 'In my opinion, this is one of the keys to a quiet space that has dimension.'
You can get your jute rug in varying degrees of texture. 'The chunky versions are the best, particularly those with a couple of different tones in them,' says Sheena.
4. Natural materials make them calming
Jute fabric is made entirely from vegetable fibres, meaning organic jute can return to the earth without causing any harm or leaving any chemical residue in its wake - something often described as 'cradle to cradle'. They are often naturally dyed too, meaning your interior air is kept clean, having less of an impact on the planet.
In this way, it also brings a feel of nature into our homes, which helps to calm and soothe us. 'The Terra Rug is part of our Armadillo x House of Grey Ellipse Rug Collection wonderful for introducing nature into your home,' says Louisa Grey of the House of Grey.
'The Terra rug from our collection with Armadillo is closest thing you can get to walking across a forest floor, in the home, and it has an earthy scent. We crafted this piece with Armadillo whose jute rugs are as hardwearing as they are inherently beautiful,' she says.
3 of the best jute rugs
$45.99
Casella machine woven jute rug
Available in a variety of sizes, this playful round rug has extra detail with a distinct circular pattern to elevate your floor and provide that little extra interest and texture that is so often missing from a standard design.
From $158
Kelan ivory handwoven jute rug
This might be my favorite jute rug of them all as you can really see the texture, definition and craftsmanship which makes it so beautiful. It has a slight geometric pattern too which is oh so subtle.
From $128.99
I love the uneven texture of this flatwoven piece from Anthropologie. It gives it a real handmade feel and makes it look far more expensive than it is. It's available in a variety of sizes too.
What are the drawbacks of using jute rugs?
1. Jute rugs are tough to clean
While jute is a relatively durable material, it can be tough to clean and doesn't react well with water or harsh chemicals. When it comes to how to clean jute rugs, your best bet is to avoid moisture and to use a vacuum cleaner which should help get the dust and dirt out of the clingy fibers. Just be careful not to damage the fibers and use a brush attachment. Shaking it outside is another way to get the dirt off your rug.
Just make sure not to use water. Natural fibers don't react well to getting wet and can leave brown spots on your rug which will detract from the beautiful natural pattern of the fibers.
2. They're easily frayed
Another pitfal is that the natural plant stalk fibers mean they are relatively delicate and so should be used with caution in high-traffic zones. While this means that they are wonderfully soft, constant wear and tear mean the fibers will be kicked loose, unraveling at the seams over time.
'When buying jute, try to find out where the material is sourced because that will give you a sense of both the strength and length of the fibers,' says Sheena. 'This matters because short, weaker fibers will break and grey much more easily and you'll have to replace the material sooner.
'Jute from places like Brazil are usually the best since they grow the fibers long and strong which results in less breaking and longer lasting pieces. All of this is to say that they can be incredibly durable and long-lasting, if you're mindful of where you source from!'
The conclusion?
All in all, I would say the benefits of jute rugs outway the bad, and they are timelessly stylish when treated well, and can be that forever piece that your home is looking for.
Just keep the negatives in mind when choosing placement in the home and manage your expectation of jute. Avoid high-traffic areas or zones that are subject to spillages, or get a touch of jute with a small area rug as opposed to a large living room rug if you're worried about them getting damaged. Pay close attention to the heritage of your chosen rug to see if it will withstand the test of time, and treat it with care.
For style leaders and design lovers.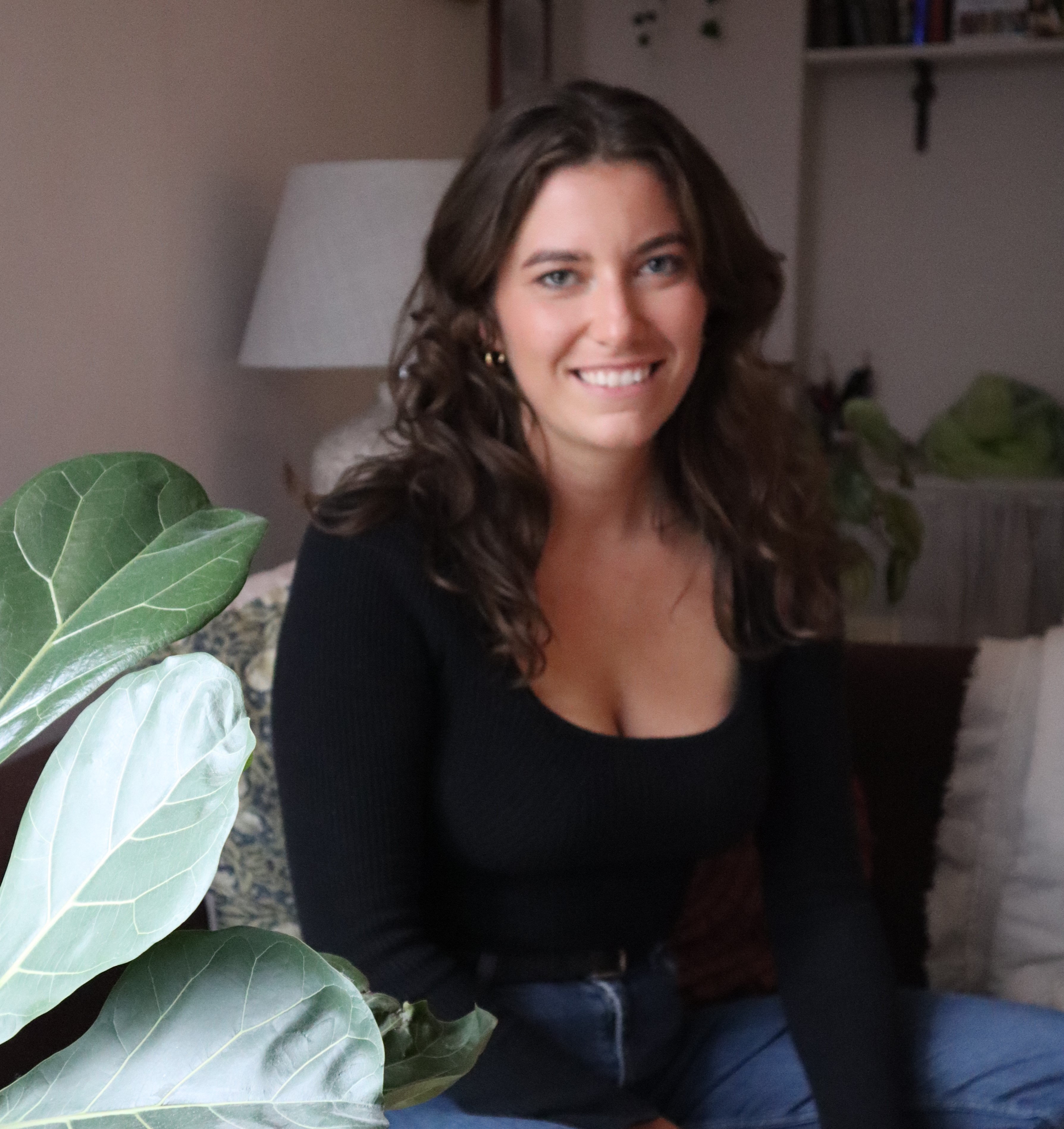 Livingetc content editor and design expert
Oonagh is a content editor at Livingetc.com. Previously, she worked on a London property title, producing long-read interiors features, style pages and conducting interviews with a range of famous faces from the UK interiors scene, from Kit Kemp to Robert Kime. In doing so, she has developed a keen interest in London's historical architecture and the city's distinct tastemakers paving the way in the world of interiors.