How to overhaul your bedroom - the easy DIY project you can easily do this weekend
Bring your bedroom up to date with this interiors expert's ideas for quick refreshes you can do in a weekend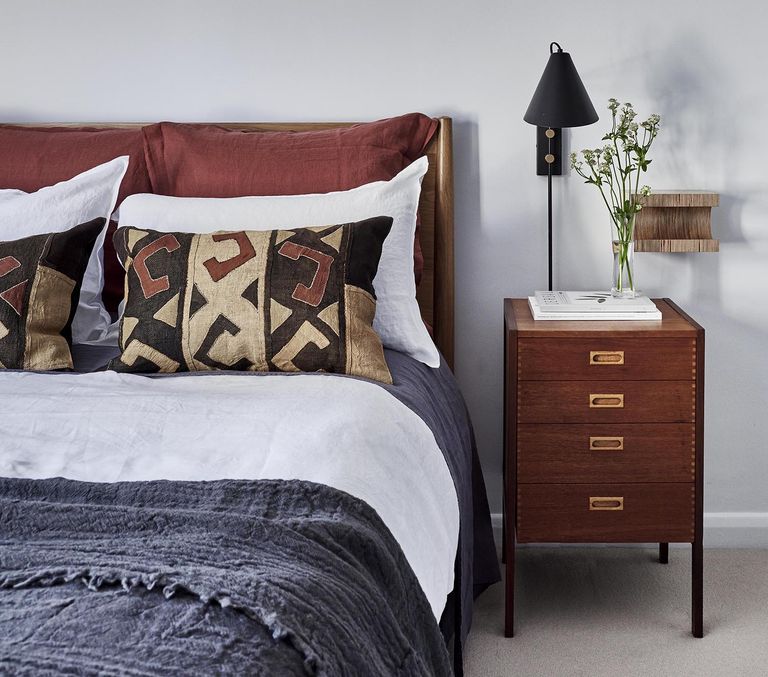 (Image credit: Christopher Horwood)
Bedrooms should be a place of sanctuary and encourage quality resting time, but how do you transform a bedroom, and what easy modern bedroom ideas make the biggest difference? We spoke to interior designer Elizabeth Keenan, founder of London-based interior design firm Elizabeth Keenan Studio, to get some insider expertise on the subject.
Create a tactile transformation
'To create a renewed sense of style in the bedroom, refresh the bedding,' says Elizabeth. 'However, before you think about color or design details of covers and throws, start with what's underneath and switch-up your duvet and pillows. Spring is the ultimate time to change a heavy Winter duvet for a lighter tog, and make this the time to get one of the best pillows on the bed, too. This shift will help you sleep soundly.' says Elizabeth. 'When it comes to choosing the bed covers and throws then opt for the best quality cotton or linen you can buy, and see it as an investment. Quality of sleep is priceless.' explains Elizabeth. 'Bedding is also an excellent opportunity to inject a dash of colour. In this project [at the top of the page] in South West London the rich and mellow tones of Earthen Red and Soft Charcoal give the room instant character. It's a particularly useful design idea if you're working with a fairly neutral bedroom wall colour, and it's a great way of adding character via color - quickly, effectively and easily!' says Elizabeth.
Make a style statement that's both timeless and elegant
A bedside cabinet is a relatively small piece of furniture when it comes to bedroom design. However, it's one of the most significant items to hone in on if you want to quickly transform a space. Small, but mighty. Elizabeth comments, 'Up-scale the aesthetic of a bedroom by opting for a Danish Rosewood bedside cabinet. I spent time sourcing this from a furniture dealer. Not only does it look every-bit the style statement, but it's an investment too.'
Illuminate, but make it chic
'Practically speaking, a reading lamp or bedside wall light makes great sense, but it can also become a stand-out feature of the space too and is a relatively quick design item to change,' says Elizabeth. 'I opted for elegant Scandinavian inspired wall lights for this bedroom project. Table lamps, wall lights and low-hung pendant lamps - which hang from the ceiling - are all popular choices for illuminating a bedside area. Whichever you choose, make sure that an exposed bulb isn't at eyeline. This avoids potential bulb glare. An absolute no-no when designing a bedroom. Change light bulbs for warmer, softer and slightly lower wattage - it's more relaxing.' explains Elizabeth.
Zone an armchair, bench or sofa area
A bedroom doesn't just have to be about the bed. 'If you have space in the bedroom for a small armchair or sofa area, this adds an additional element of relaxation to the room.' This is one of those brilliant neutral bedroom ideas that implies serenity. Elizabeth comments, 'A cosy reading nook or seating area beside a window allows you to carve out a spot in your home for lounging, away from the typical living areas. It's the ultimate escape and creates a really lovely design idea, quickly and effectively.'