How to make bedding fluffier – 5 tricks people with beautifully plumped beds will tell you
Make your bed seem fluffier in minutes with this advice from experts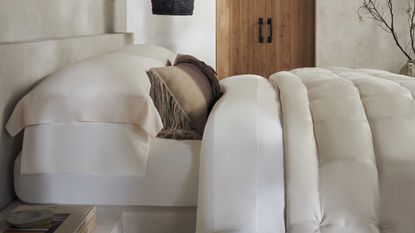 (Image credit: Banana Republic)
Hotel bedding is something dreams are made of. That feeling of launching yourself onto the marshmallow-esque beds as soon as you walk into the room is unmatched. But it does beg the question: how on earth do they get their bedding that fluffy?
There are tricks that people with the fluffiest bedding follow that get their beds looking hotel-ready every time, and we've asked them to discover what it takes to get your best-looking bed ever.
Take tips from the pros to discover how you could become one of those people with perfectly plump bedding in your modern bedroom. It might just be easier than you might think.
1. Pick the right materials
The first, and most important, tip is regarding materials. No matter what bedroom trend you follow your bed is at the center, so making it look good is important. Your choice of fabric and fillings can have a big impact on the overall appearance of your bed, and ultimately how fluffy it appears, that is according to Michael Gottron cleaning expert and owner of Germicidal Maids. 'To achieve the fluffiest bedding choosing the right materials is crucial,' explains Michael. This refers to both your sheets and the inner materials of your duvet and pillows.
'I would opt for high-quality bedding materials like Egyptian cotton or microfiber, as they are known for their softness and ability to maintain fluffiness over time,' says Michael. Choosing a higher thread count, between 400-600, ensures a smoother, more luxurious touch which will contribute to the look of fluffier bedding.
As for your pillows and duvets forget polyester. In the words of sleep expert and owner of Dream HQ Grant Lewis, 'They just can't fluff up to the occasion.' Other experts agree that low-quality polyester is not the way to go to achieve fluffy bedding as it tends to flatten and lose volume quickly. Instead, go for down or down alternative options that will maintain their fluffiness and offer unparalleled insulation.
2. Wash and dry properly
We know that the people with the best-looking beds know how to store bed linens properly, but according to experts, the washing and drying process is just as influential.
You should be washing your sheets regularly but be sure to follow care instructions carefully, well maintained sheets stay luxurious for the longest. You should also wash your bedding independently from anything else. 'Overloading the washing machine compresses fibers so it's best to wash in smaller loads with a mild detergent and cold water to preserve fluffiness,' advises Michael.
But the fluffing process doesn't stop at washing, it also extends to drying. Use a large-capacity dryer on a low heat setting with dryer balls to help with the fluffing process. All this foundational work will be instrumental in creating a good-looking bed and make the rest of the process easier.
3. Use a mattress topper
You might think the key to a fluffy bed starts with the duvet, and this is important, but don't underestimate the power of a good mattress topper.
According to Ivo Iv, owner of Decor Home Ideas, the secret to the most luxurious feeling beds is a cooling mattress topper. 'I once stayed at this boutique hotel in Prague, and I was curious about why their beds felt so luxuriously comfy,' she says. 'The secret is a top-tier cooling mattress topper. They keep you comfortable, ensure you don't sweat, and form the first layer of that fluffy foundation.'
Mattress toppers are the way to go if you want extra comfort, and are a great luxury bedroom idea. Not to worry if the cooling topper doesn't sound like your thing, there are plenty of other options including down, down-alternatives, and synthetic. This is the most underutilized tool in creating a bed that looks (and feels) bouncy.
4. Layering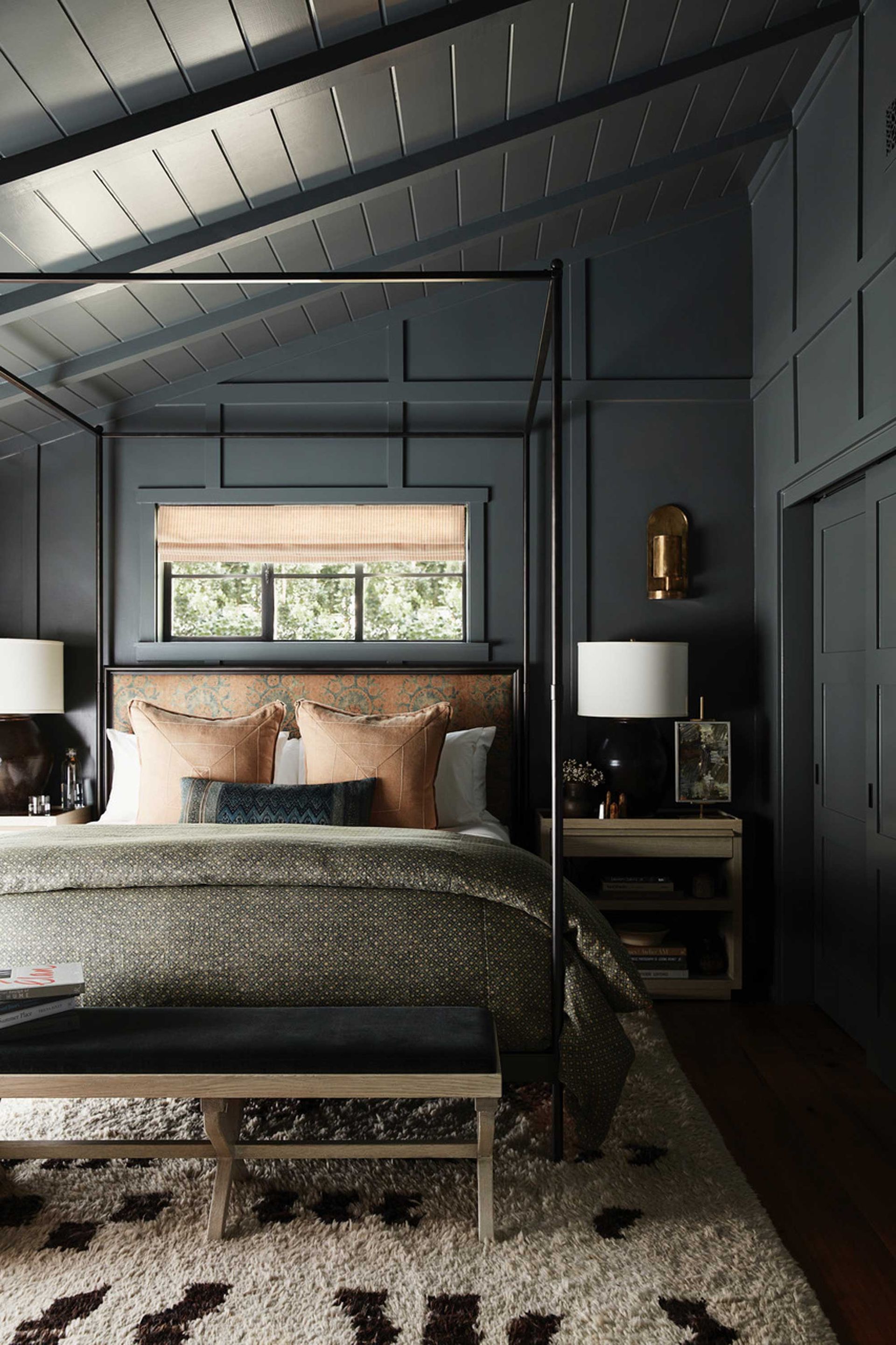 Layering is the key tip experts rely on to make any bed look fluffier. Start with a crisp fitted sheet over your mattress topper, then begin to layer up the levels of fluff. 'A textured blanket or quilt can be transformative,' says Ivo. 'It creates depth and interest when layered beneath linen sheets.'
The duvet however is the pièce de résistance of any bed. 'For the ultimate fluffiness, size matters. I always suggest going larger, in fact, on colder nights, using two lightweight inserts can bring an added level of coziness,' suggests Ivo.
'The magic often lies in the detailing, like folding the duvet cover at the bottom of the bed, letting the blanket peek out on both sides for that layered feel. And if you're feeling particularly lavish, an oversized chunky or knit throw adds another dimension,' says Ivo.
Expert cleaner, fluffy bed maker, and owner of Mufetta's Domestic Assistants, Muffetta Krueger, agrees, highlighting that not all pillows are created equal. 'Choose down or down-alternative pillow inserts and duvet fillers. These provide excellent loft and fluffiness, giving your bed a luxurious and inviting appearance,' she says. Layering different pillow shapes and sizes is the expert secret to styling a bed like a hotel. Use a range of squares, lumbars, and bolsters to keep the bed looking opulent and interesting.
Finally, top off your layers of with a throw to add extra comfort. Consider materials like linen, wool, and cashmere for an instantly elevated look.
5. Proper fluffing
Finally, there is an art to the fluffing. 'You need to give your pillows and sheets a proper fluffing daily,' says Muffetta 'to redistribute the filling, and ensure they maintain their shape and fluffiness.'
This involves a proper arm workout. Punch your pillows like you're angry at them and shake your duvet as if you are doing the Mexican wave. You will be exhausted by the end but the results are so worth it.
Congratulations, you are not part of the fluffy bed community. All that's left is for you to enjoy your newly plush bedding with some well-earned sleep.
Top picks for a fluffy bed
The Livingetc newsletter is your shortcut to the now and the next in home design. Subscribe today to receive a stunning free 200-page book of the best homes from around the world.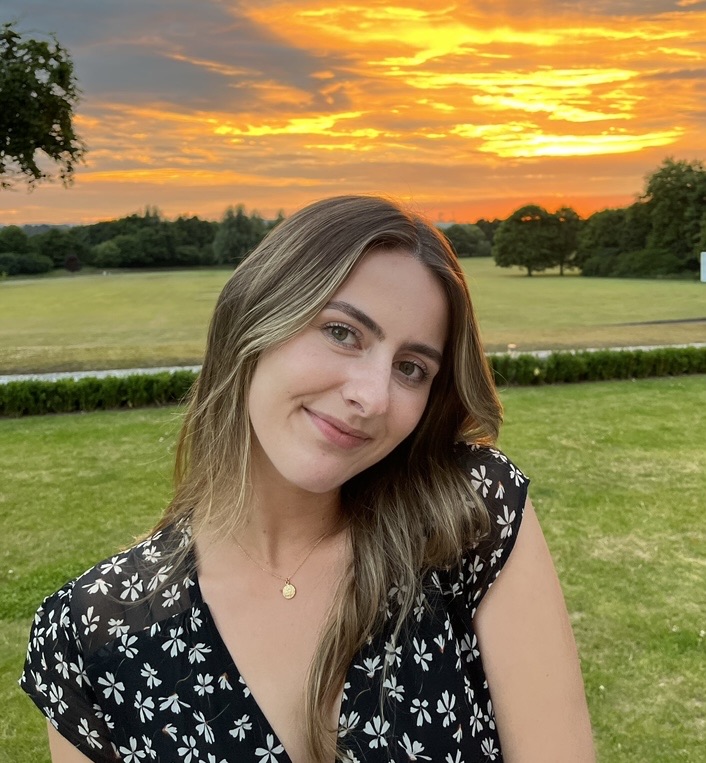 Amy recently completed an MA in Magazine Journalism at City, University of London, with experience writing for Women's lifestyle publications across arts, culture, and beauty. She has a particular love for the minimalist aesthetic mixed with mid-century furniture, especially combining unique vintage finds with more modern pieces. Her previous work in luxury jewellery has given her a keen eye for beautiful things and clever design, that plays into her love of interiors. As a result, Amy will often be heard justifying homeware purchases as 'an investment', wise words to live by.