How to keep a bedroom warm in winter without heating – affordable tips for a cozy night's sleep
With these foolproof methods, we'll show you how to keep a bedroom warm in winter with ease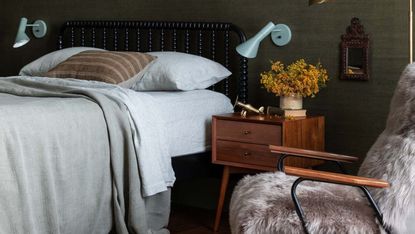 (Image credit: Haris Kenjar. Design: Heidi Caillier Design, 1stDibs 50)
This winter, heating the home will almost inevitably cost more money, so we've had to think outside the box a little when it comes to clever methods for warming your rooms, and how simple design tricks can go far to keeping your space cozy.
Keeping your bedroom warm in winter is quite the challenge, and when we're feeling the chill it's super tempti Instead of sticking the heating on ng to just stick the heating on, but before you do, check these quick and surefire methods to help you stay warm and save you money at the same time. Read on for these bedroom ideas to keep you toasty this season.
Oonagh is an experienced content editor and interior writer. For this story, she interviewed bedroom experts to find out just how to make the space cozy and warm over the winter period, without relying on electricity.
1. Work on draft proofing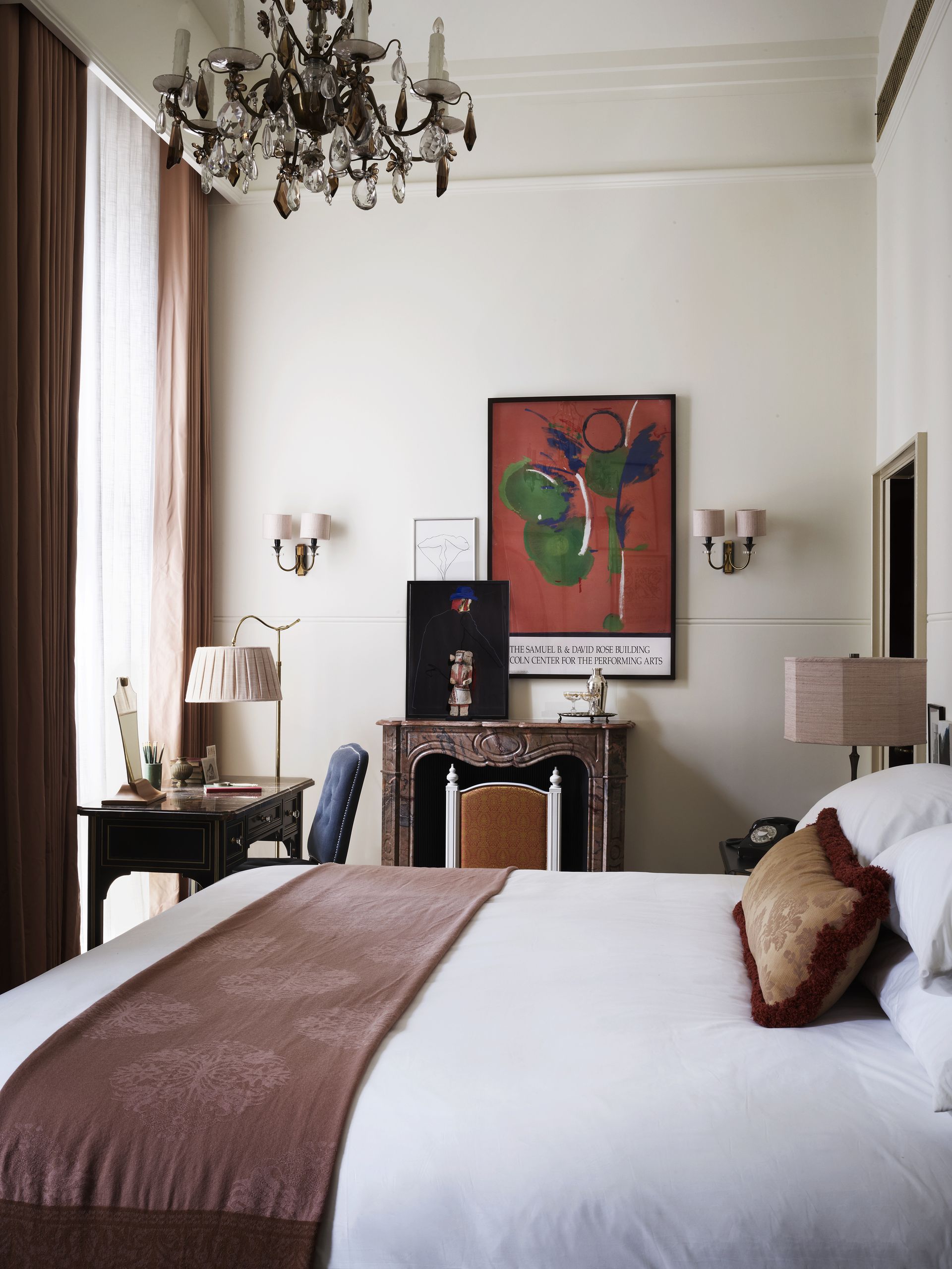 First thing's first, conduct a quick inventory of the bedroom and assess where drafts might be coming from and how you can improve your heat efficiency. It might be as simple as folding blankets or towels by the gaps under doors to stop cold air coming in from that icy ensuite with single-glazing windows, or keeping the warmth in your cozy bedroom where you've allowed yourself the radiator on.
'We're always considering layers in spaces to help exclude drafts and therefore reduce the need for heating,' says interior designer, Jo Littlefair of Goddard Littlefair. 'Drafts are a particular hazard in historic buildings and we often try to use tricks such as creating lobbies around external doors. If these lobbies can't be created with walls, consider layering walls with soft layers by hanging a heavy, lined bedroom curtain from a discreet pole across an opening creates an effective way to soften and insulate spaces and bring in color, texture, and possibly pattern at the same time.'
2. Focus on bedding
Next up, making changes to your bedding could save energy bills, so swap that low tog duvet for a higher tog duvet and add blankets to your bed. Not only will it create a cozy-looking bedspread in your room, but will make the space all the warmer.
A down-filled duvet will last a lifetime, is soft and is great at regulating heat. 'The down duvet is a personal favourite of mine,' says Tara Craig of the interiors brand, Ensemblier. 'Other natural fibers include wool and silk fillings - always look at picking accredited sources like Responsible Down or Global Organic Textile Standard certifications.' Feather is another option, which is courser than down. Wool is breathable and good for keeping an even temperature, and as with feather you can have different weights for summer and winter. Linen bed sheets can add a touch of sophistication to your scheme. 'Invest in real linen certified by Master of Linen - a registered trademark of 100 percent linen. The best linen should last over 100 years and the more it's worn, the better it feels,' says Tara.
Mattress toppers have numerous benefits too. They can add springiness to even the hardest of mattresses, and can also have helpful properties that can help retain heat in your bed. Consider carefully what material might be best, down or wool are more likely to keep your bed cozy for longer. Additionally, high-density mattress toppers retain more heat than low-density mattress toppers.
3. Look at how insulated your windows are
Windows and window treatments can save you money, and cracked windowpanes, broken seals and poor insulation can be a big problem when it comes to heating efficiency, with poor insulation overworking the HVAC system and sending those energy bills through the roof.
There are plenty of DIY insulation jobs you can try your hand at if you have identified your windows as the main problem. Window inserts offer excellent insulation during those frigid winter months while being cost-effective compared to full window replacements. Bubble wrap, while not the most aesthetic of solutions, is another top tip for a quick and easy solution that can add insulation in mere minutes. Alternatively, caulk is easy to apply and can be used to seal gaps between the window, the frame, and the wall. A draft stopper is a cloth tube filled with materials like sand or beans and can lie across cracks in windows and prevent cold air from leaking in.
4. Think about your flooring
Now you've effectively draft-proofed the space, it's about rethinking your bedroom flooring. Wooden floorboards work hard to bring an aesthetic warmth to a room, but the truth is they can be drafty and allow for cool airflow into the room. Even if you're not planning on investing in carpets, bedroom rugs can really help to insulate the space. Pick a high pile rug that traps the warmth in and is soft underfoot, and stay away from something like wicker or rattan which is quite a cold material to the touch. A higher pile, with longer fibers and loops creating a softer, thicker look, can help achieve an altogether different mood.
'Often called shag rugs, high pile rugs can add elevated style and luxurious texture, great for a bedroom,' says Therese Germain at Ruggable. Don't limit yourself to one rug either, layering can give a boho look and means you can use what you've already got in the home, relocating rugs from other rooms and moving to your bedroom for a fresh new look.
'In order to create warmth in your bedroom, we recommend focusing on layers to create visual depth,' says Caroline Brackett of Caroline Brackett Design. 'Choose a natural fiber rug as a base and layer a smaller, rich Oriental or Turkish rug on top.'
5. Use your pillows to your advantage
Think about those pillows. When thinking about how you arrange your pillows, you might want to really up the ante and go for more sleeping pillows. You also might want to add more decorative pillows that you can slot behind sleeping pillows if you don't have a headboard, adding an extra soft layer that protects your head from the wall.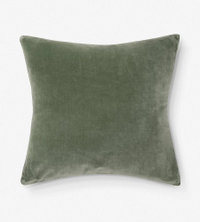 6. Reevaluate your curtains
Bedroom curtains are crucial when it comes to warming up the home. They are not only decorative, but their main function is blocking and monitoring the levels of light that come flooding into the room. A winter sun might not feel like a heat source, but by blocking out any light you're drastically limiting any chance you have of having a warm bedroom. Keep your curtains open until around 3pm, and when the sun starts showing signs of setting, you know the temperature will be decreasing hour by hour and it's only a matter of time before your room feels chilly.
Think about the material you have too. Thick, dark curtains are great for keeping heat in, while sheer curtains - while beautiful - don't work very hard to keep your bedroom warm. Floor-length curtains add elegance to the space while keeping more heat in. When it comes to how to measure your curtains, 'add an extra 15cm or so to your drop to give that lengthy feel and keep drafts at bay,' suggests fabric expert, Tori Murphy. But also consider radiator placement. 'As with many houses, radiators are below the windows so it is something to consider if you wish for the curtains to finish on the floor, which can prevent any radiator heat from coming into the room.'
If you can line your curtains too, this is a massive plus. Layer sheer and blackout curtains, a great solution for fully blocking out sunlight and noise, and helpful for keeping the heat in.
7. Move your bed away from the window
If the space allows and maybe you have a larger master bedroom, consider rearranging your room. This might not have occurred to you, but if you can move your bed away from the window, you might find the average temperature of the room increases. Even if you are armed with double glazing, keeping your bed near the window is likely going to bring a chill into the space where you sleep.
8. Keep those doors closed
It might seem simple, but keeping doors open only allows the airflow and transfer of warm and cold air in and out your bedroom. Making a habit out of closing your door behind you can limit air circulation and help your bedroom stay cozy. This applies if you have a large or a small bedroom. If you have a smaller home and leave doors open in the winter, the internal temperature of your home is going to plummet quickly. But in a larger home, it will take longer for the average temperature to cool down.
9. Try this clever trick with ceiling fans
You might not think that your ceiling fan is the solution to your cold bedroom, but it could just be the ticket to saving you money and helping create a cozy bedroom. Spinning counterclockwise, ceiling fans move air around the room to cool them down in the summer, but if you flick the switch to the clockwise position, your fan will push the warm air down from the ceiling, keeping your room warm. Make sure it is running at its lowest speed, any quicker and it might cool down the space.
The Livingetc newsletter is your shortcut to the now and the next in home design. Subscribe today to receive a stunning free 200-page book of the best homes from around the world.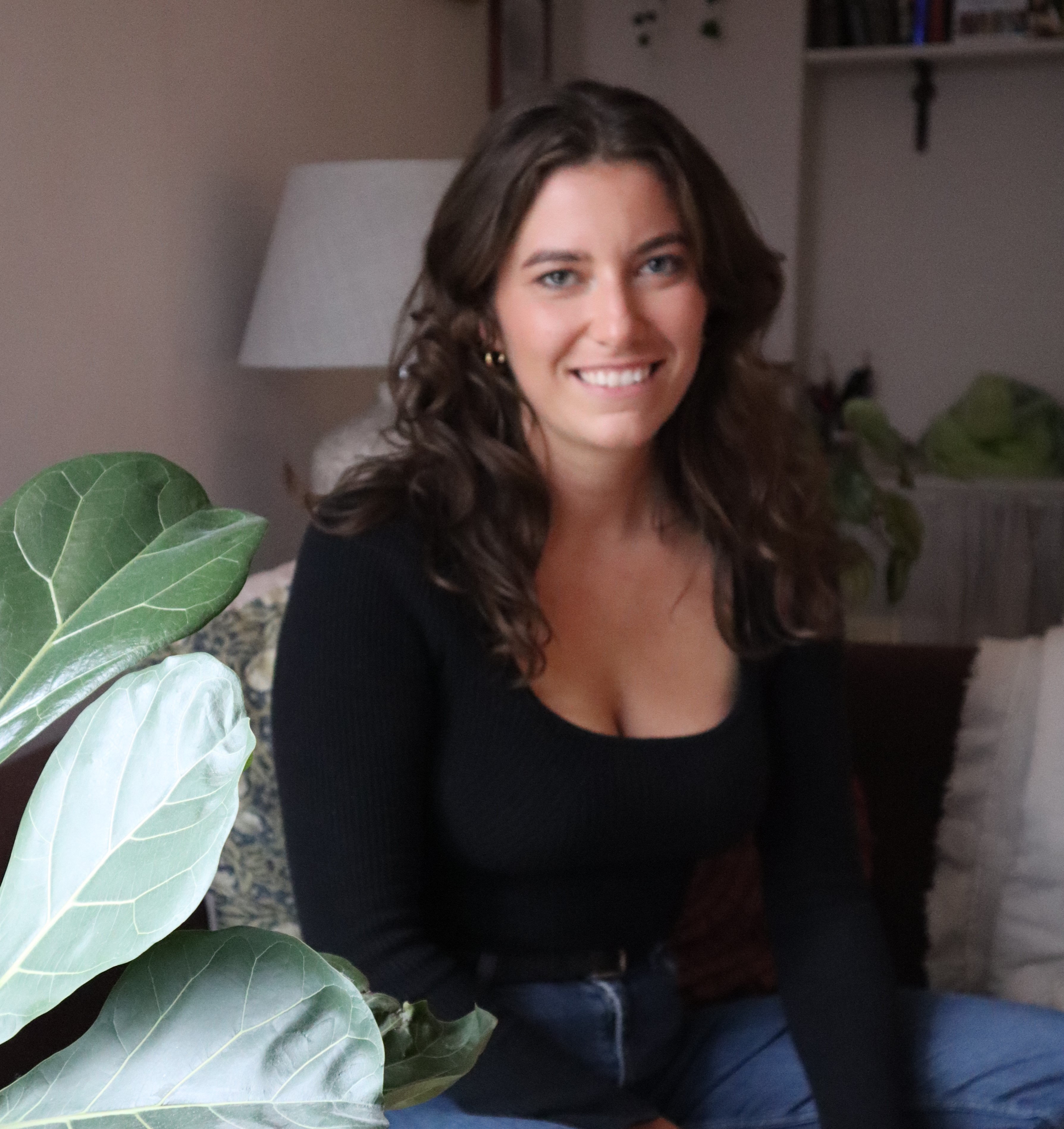 Livingetc content editor and design expert
Oonagh is a content editor at Livingetc.com and an expert at spotting the interior trends that are making waves in the design world. Writing a mix of everything and everything from home tours to news, long-form features to design idea pieces on the website, as well as frequently featured in the monthly print magazine, she's the go-to for design advice in the home. Previously, she worked on a London property title, producing long-read interiors features, style pages and conducting interviews with a range of famous faces from the UK interiors scene, from Kit Kemp to Robert Kime. In doing so, she has developed a keen interest in London's historical architecture and the city's distinct tastemakers paving the way in the world of interiors.