How to grow zucchinis in pots successfully – what I learned from growing this summer vegetable in containers
Zucchinis are actually surprisingly easy to grow and care for – all you need is the right container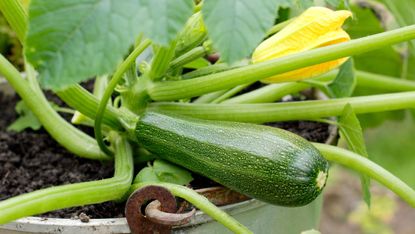 (Image credit: Alamy)
This summer, I committed to growing more vegetables from scratch and settled on experimenting with the zucchini. A summer squash, zucchinis are part of the gourd family and are grown for their edible fruits, as well as occasionally the zucchini flower.
I've often been put off by larger squashes as their sheer weight and size make me pessimistic about their chances of success, and have heard how the zucchini is a tricky veg to grow, but I've found them to be surprisingly easy - it's just about handling with care and appreciating the delicacy of this summer squash.
Here are five things I learned about how to grow zucchinis and transport them from pots to my vegetable patch in my backyard.
1. How to pot your zucchini seed
The first stage when planting your zucchini is the pot, starting off with an indoor vegetable garden. The pot you select is actually crucial to your zucchini plant's chances of success. 'Zucchinis thrive in spacious pots, at least 12 inches deep, ensuring sufficient room for root growth. Good drainage is a must to avoid root saturation,' says Tony O'Neill, author of Composting Masterclass and Your First Vegetable Garden.
I gave my seeds plenty of space and also planted around 20 or so to up my chances. 'Due to their sensitivity to root disruption, sowing zucchini seeds directly into their permanent pots is best,' advises Tony, although I always intended on moving my zucchini seedlings to an outside bed where they'd have more space.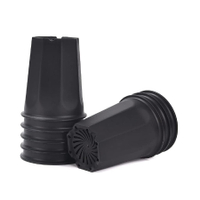 Zucchinis need a deep plant pot for the roots to grow. These are a pretty perfect starter kit, and are a bargain from Amazon.
2. What conditions do zucchini plants need?
After potting my zucchini seeds, I made sure to give them ideal conditions for growth. Zucchini plants are summer vegetables, so they love full sun and warmth. Leaving them somewhere sunny will help your zucchini seed turn into a seedling.
Zucchinis adore the sun, so position the pot where it receives at least 6 to 8 hours of direct sunlight daily.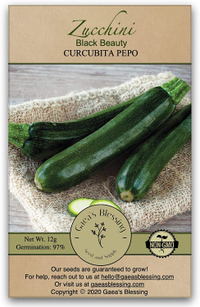 3. Keeping your zucchini watered
As with most vegetable container gardening, the soil must also be well-drained, and enriched it with organic matter. I put my pots on a long tray so that the water would drain out onto the tray underneath.
You also want to make sure your pots are constantly watered. Once my seedlings started to grow, they get quite a length on the stem so I had to learn to be gentle with watering to avoid breaking or hurting the stem.
Feed the plant straight to the soil and avoid splashing the leaves. 'Splashing the leaves while watering can also cause the onset of fungal diseases,' says Tony.
4. Hardening off your seedlings
This is a vital step. I started my zucchini planting indoors, but always had the intention of moving them into soil outdoors once they were strong enough.
To help with the transition outside, I attempted to 'harden off' the zucchini plant by gradually exposing them to outdoor conditions over the space of a week. This means gently introducing them to the weather and climate of my backyard before moving them outdoors for good.
To do this, place them in a shaded, protected spot in your backyard on warmer days, bringing them in again at night when the temperatures plummet. Each day, increase the amount of sunlight the seedlings receive and don't put them outdoors on windier days or when temperatures are low. Avoid anything below 45° F.
Where I went wrong on this step was putting them outside for some sunbathing, forgetting all about them, and leaving them there overnight. Remembering to take them back inside is crucial.
5. Transporting your seedlings
You'll know that you can move your plants to your modern vegetable garden outside 'when seedlings have developed two leaves,' says Tony. If you aren't planting in soil and want to plant in a bigger pot, bear in mind that zucchini is a plant with deep roots.
You'll need something tall, so a minimum of 18 to 24 inches in both depth and width should be found. The plants with adequate room as a result will to continue expanding and bear lots of zucchinis.
Choose a sunny spot in your garden and dig a hole slightly larger than the root ball. They still need a lot of space, so these plants aren't ideal for a small vegetable garden.
Being gentle with the zucchini plant is a must. I think I was a little too heavy-handed, tipping them upside down as I normally wood and shaking them out of their pots meant that a few of my zucchini plants suffered from snapped stems.
Once planted, water them consistently, keeping soil moist but not overly waterlogged. Aim to water around once or twice a week but continue to watch out for the leaves.
The Livingetc newsletter is your shortcut to the now and the next in home design. Subscribe today to receive a stunning free 200-page book of the best homes from around the world.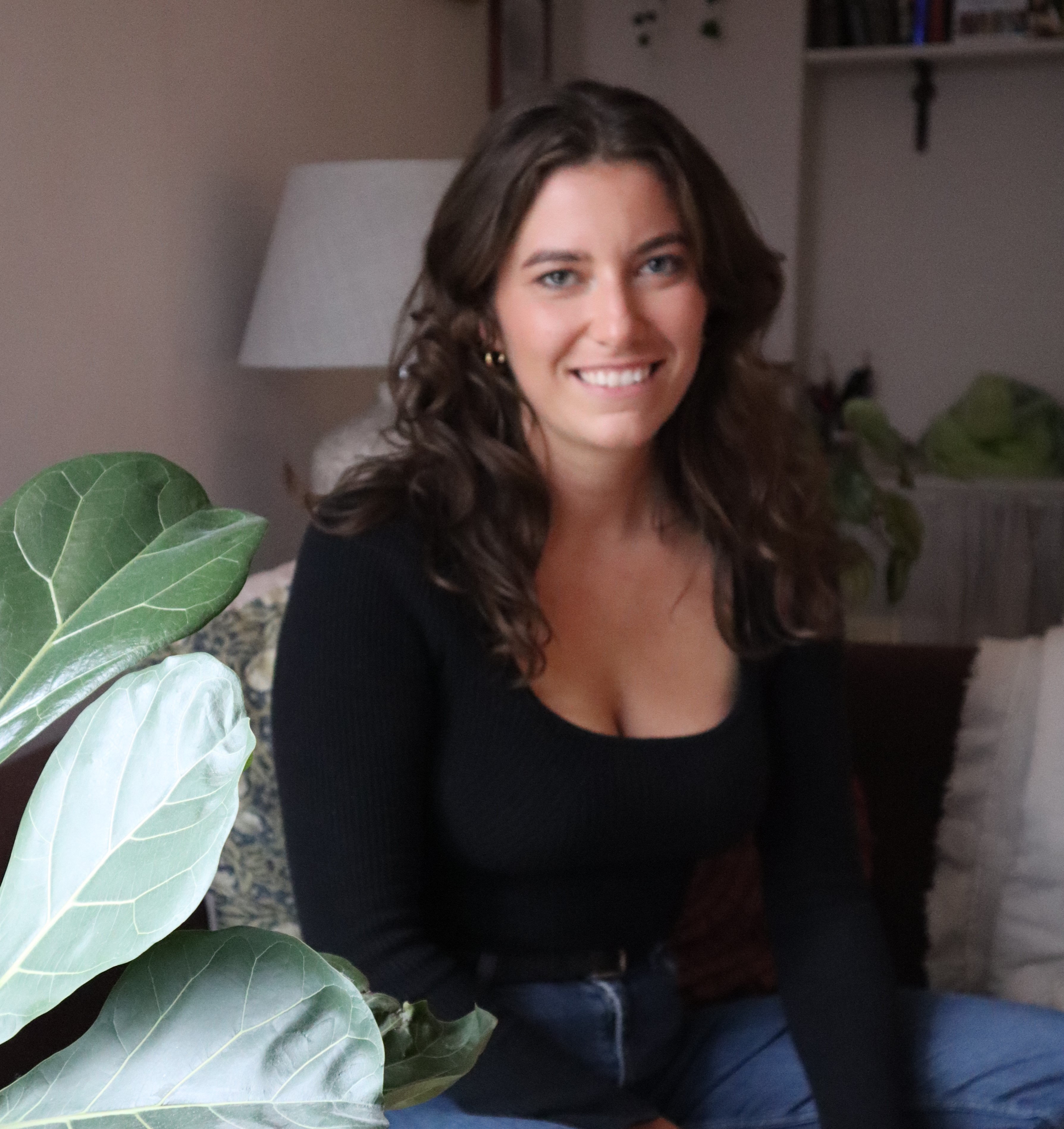 Livingetc content editor and design expert
Oonagh is a content editor at Livingetc.com and an expert at spotting the interior trends that are making waves in the design world. Writing a mix of everything and everything from home tours to news, long-form features to design idea pieces on the website, as well as frequently featured in the monthly print magazine, she's the go-to for design advice in the home. Previously, she worked on a London property title, producing long-read interiors features, style pages and conducting interviews with a range of famous faces from the UK interiors scene, from Kit Kemp to Robert Kime. In doing so, she has developed a keen interest in London's historical architecture and the city's distinct tastemakers paving the way in the world of interiors.