5 tips for painting straight lines without tape, including the simple 'secret weapon' professionals always use
Learn how to nail the perfect clean line for your next paint job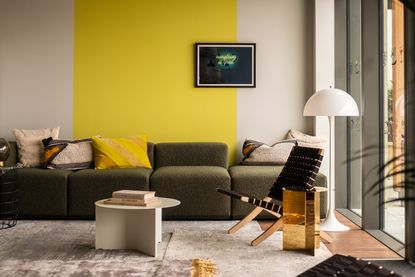 (Image credit: James Bedford. Design: The Vawdrey House)
Fall weather calls for some home DIY, and with a host of trending colors coming out of the woodwork this season, we're feeling especially inspired to give our homes a lick of paint. But, while it may be a fairly easy upgrade to do yourself, painting a room does present one large obstacle - achieving neat and straight lines.
We've all tried painter's tape, but all too often you're still left with wobbly lines that can be seen from a mile away. Of all the amazing paint ideas currently on your mood board, we can guarantee they all have one thing in common - beautifully clean lines that seem impossible to recreate.
Sound familiar? Fortunately, we've asked professional painters for five tips on how you can achieve them too, and they all involve ditching the tape for good. Discover how to get a professional-worthy paint job with these five techniques that promise straight lines every time.
1. Use a quality brush
According to professional painter and owner of Five Star Painting, Anthony Kulikowski, when it comes to how to paint a room, the first step to achieving clean lines is investing in some quality brushes. 'You can't beat the old reliable method of a steady hand and an excellent, high-quality paintbrush,' he says.
The steady hand part is something that takes time and practice, but getting some good brushes is something you can quickly rectify. Using brushes with a tapered head of bristles will hold paint better and result in a smoother finish, allowing you to better control the distribution of paint and achieve a straighter line.
If you aren't trying the color-drenching trend or you want to keep your skirting board a contrasting color, try a sash brush to achieve a crisp line. This angled brush is a game changer when it comes to cutting corners and lines, and this option from Home Depot is a steal.
2. Hold the brush properly
When it comes to painting straight lines without tape, we need to go back to basics. 'Start by always holding your brush correctly,' says Tila Lee, owner of Pretty In Paint. 'The way you hold your brush determines the level of control you have over the flow of paint and has a profound impact on the end results.'
So, how should we be holding it? 'You should be holding it like a pencil, with your pointer finger pointing down the brush on the top towards the point, and your thumb wrapped around underneath it pointing up towards the tip of your finger,' explains Tila. This paint technique will help you stabilize your hand when creating straight lines and give you a firmer grip to ensure precision.
3. Start at the corners when cutting in
Straight lines don't just apply to statement stripes or contrasting colors, they apply to cutting in, too. When faced with how to paint a wall, it can be difficult to know where to begin, but experts say there's an ideal place to start that will make it easier. 'Start in corners and work your way towards the center of the line you are cutting on both ends,' advises Tila. Essentially, you paint two lines that meet in the middle.
To achieve the straightest line possible you should also pay attention to how you position your brush on the wall, keeping your brush parallel to the line you are cutting like your hand is glued to the wall. 'Position your brush at a 45-degree angle in the corner,' says Tila. 'First, you will do your ceiling cut, pulling from the corner out towards the middle of the wall, rotating the brush up until it's parallel with the ceiling, and mimicking this on the other corners.'
To ensure no harsh lines when you get the rollers out on the main wall, always feather the edge of the paint. This will make sure no ridges appear if your roller doesn't push it out quickly enough.
4. Try a paint shield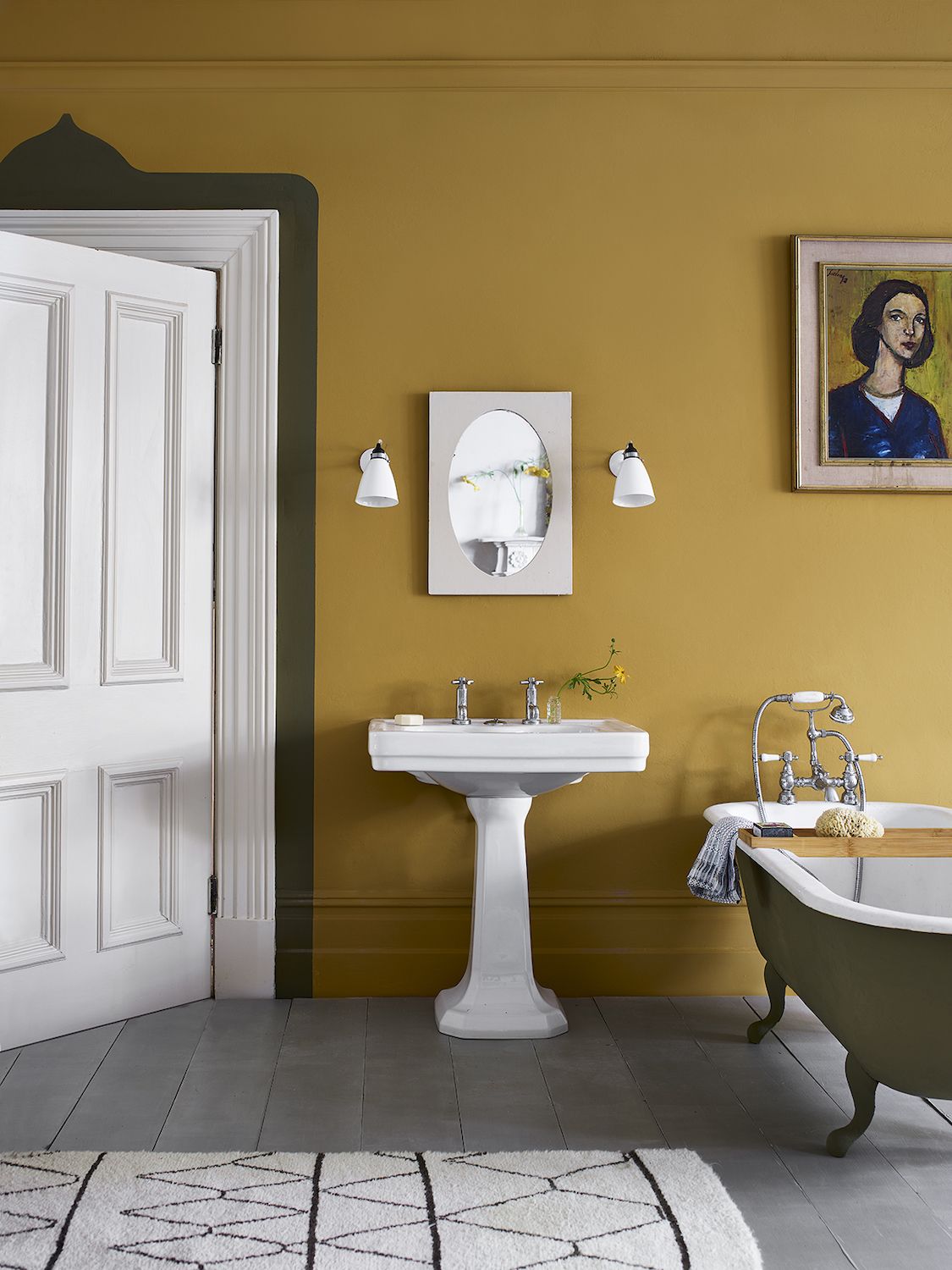 If you haven't yet acquired a steady hand and require a bit more support, try utilizing a paint shield. 'This method is done by placing the blade of your shield or knife against the surface you don't want to paint, holding it firmly, and then using a brush to paint up to the shield,' says Anthony. Unlike tape, this method won't result in messy or wonky lines as it's placed against a flat surface, plus it can be quickly and easily removed.
A paint shield can be particularly helpful when creating a living room accent wall in a statement color. 'This method can be effective, but keep your tools clean,' warns Anthony. 'Otherwise, you can create more of a mess than the time saved by not using tape, resulting in a loss of time.'
5. Keep a damp cloth on hand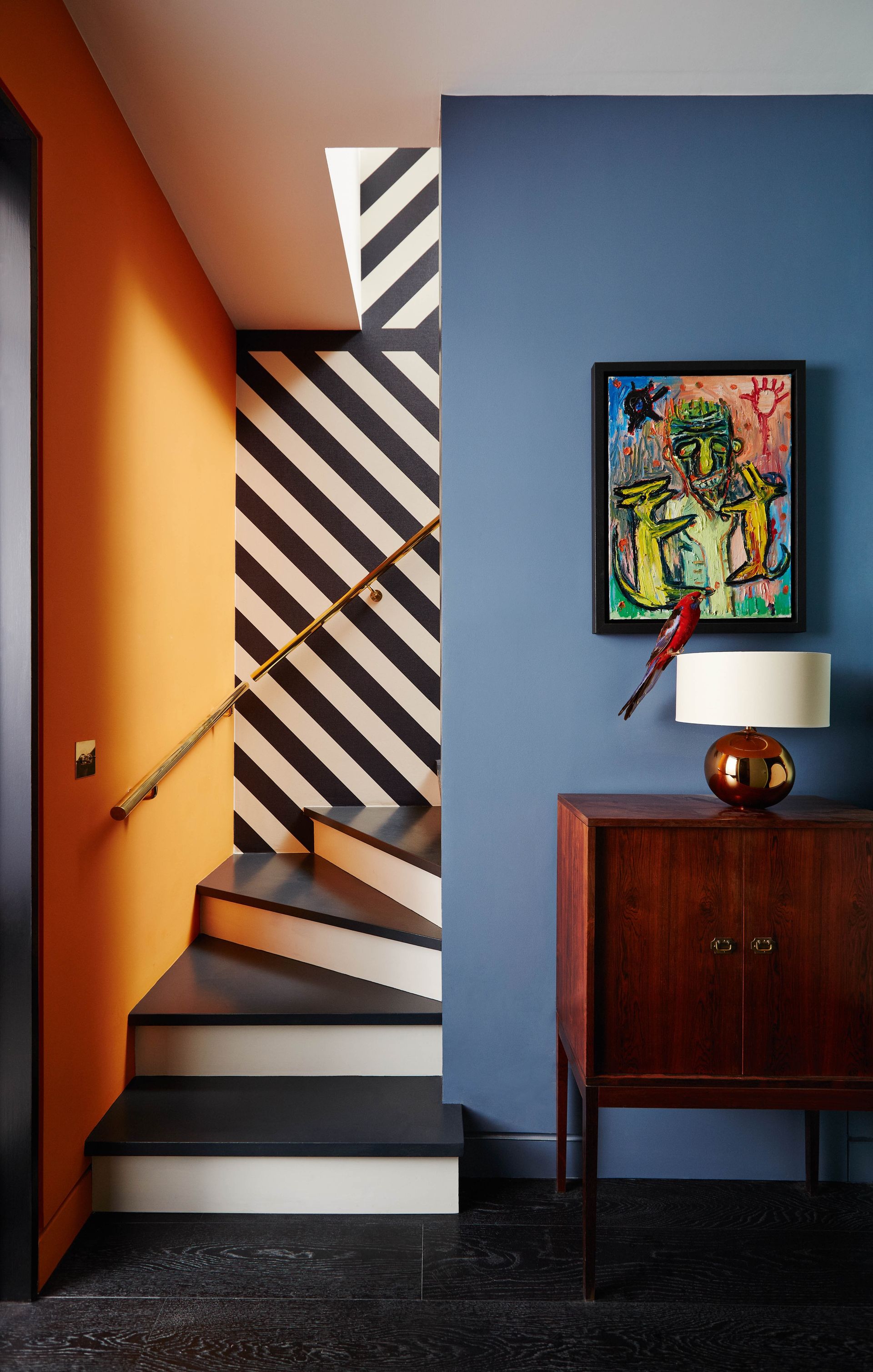 Even with these tips everyone makes mistakes, even the professionals. Fortunately, experts have a secret weapon up their sleeve for when you accidentally paint outside the lines.
'If you do go out of line have a damp rag ready to quickly wipe off unwanted paint,' says Inez Stanway, paint expert and founder of Monday Mandala. 'It's our little eraser. The key is to wipe it immediately, and it's like it never happened.' Even if you're not attempting free-hand lines or striped walls, it's still a good idea to keep a cloth like these microfiber ones from Amazon on hand to wipe up any mistakes.
Follow these guidelines next time you're decorating and you're sure to have the professional-worthy paint finish of your dreams. Just remember, practice makes perfect!
The Livingetc newsletter is your shortcut to the now and the next in home design. Subscribe today to receive a stunning free 200-page book of the best homes from around the world.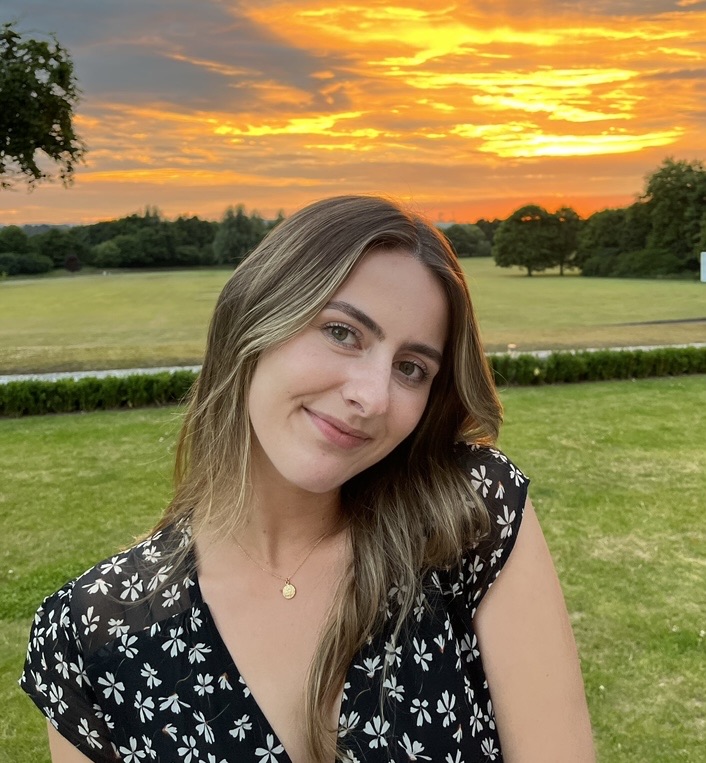 Amy recently completed an MA in Magazine Journalism at City, University of London, with experience writing for Women's lifestyle publications across arts, culture, and beauty. She has a particular love for the minimalist aesthetic mixed with mid-century furniture, especially combining unique vintage finds with more modern pieces. Her previous work in luxury jewellery has given her a keen eye for beautiful things and clever design, that plays into her love of interiors. As a result, Amy will often be heard justifying homeware purchases as 'an investment', wise words to live by.