This iPhone shortcut is the one thing you need to have downloaded in case you ever drop your phone in water
Apple's Water Eject feature can force liquids out of your iPhone's speaker grille to restore your phone to working order. Here's how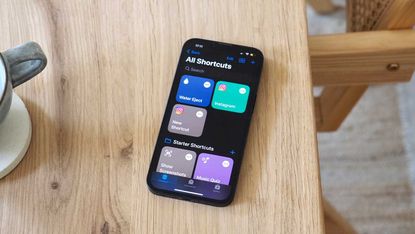 (Image credit: Future)
The Livingetc Newsletter
For style leaders and design lovers.
Thank you for signing up to LivingEtc. You will receive a verification email shortly.
There was a problem. Please refresh the page and try again.
There was a time when dropping your iPhone in the bath or swimming pool — or even using it in heavy rain — could spell the end of your handset.
Thankfully modern Apple devices are a bit more protected. Since 2016's iPhone 7, Apple has included IP67 or IP68 water protection in its phones. The protection varies from generation to generation, but the upshot is that your handset should be able to sit in at least a 3 feetof water for up to 30 minutes without any ill consequences.
But you still don't want water just sitting in your handset. Not only will a wet Lightning port prevent the iPhone from charging, but water in the speaker grille can badly distort sound.
And for the latter, the Water Eject iPhone trick is extremely handy.
What is Water Eject, and how does it work?
Water Eject is an optional third-party feature on iPhones that forces trapped liquids out of the hard-to-reach speakers.
It does this by playing a very low-frequency tone of 165Hz for around 10 seconds. The sound waves vibrate the speaker, which in turn pushes trapped water safely out.
Although this isn't made by Apple itself, it uses the same technique that the company has used on Apple Watches since the Series 2 launched in 2016.
Do all iPhones support Water Eject?
To get Water Eject working on your iPhone, you need to add it through the Shortcuts app.
Shortcuts — the iPhone's answer to IFTTT which allows users to create simple routines — is only available to devices running iOS 12 or later, which means that anything from 2013's iPhone 5S and onwards should qualify.
However, it's worth remembering that water resistance is a relatively new feature for iPhones, debuting in 2016's iPhone 7. That means that while you can install the Water Eject Shortcut to earlier models, there's no guarantee that dislodging trapped water from your speaker grille will actually keep an iPhone alive.
In fact, running a non-water-resistant phone before it's dried can cause more damage, so you may want to switch it off and let it dry out with silica gel before even trying.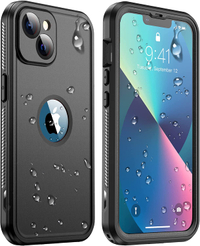 How to use Water Eject on iPhones
As mentioned before, the Water Eject feature on iPhones is handled via the Shortcuts app. Recent models have this pre-installed, so you may be able to skip the first step outlined below.
1. Download the Shortcuts app from Apple's App Store. Just type it into the search bar, or click this link.
2. Once it's installed, open the Safari app and visit ShortcutsGallery.com.
3. Once it's installed, open the Safari app and visit ShortcutsGallery.com.

4. Tap "Add Shortcut" to install it to your iPhone's Shortcuts list.
5. Now you'll have it in your Shortcuts app. Just tap it, select "Start" and then pick the intensity of the sound you require.

6. The iPhone will play a short sound for about 10 seconds and any water trapped in the speaker should be ejected. Repeat as necessary.
If you'd rather not open up the Shortcuts app every time you want to use it, once installed you can simply use a Siri voice command.
Just say "Hey Siri, Water Eject" to do so — though I found this to be a bit finicky, and it would often do Google searches for similar sounding phrases instead.
For style leaders and design lovers.
Freelance contributor Alan has been writing about tech for over a decade, covering phones, drones and everything in between. Previously Deputy Editor of tech site Alphr, his words are found all over the web and in the occasional magazine too. He often writes for T3 and Tom's Guide. When not weighing up the pros and cons of the latest smartwatch, you'll probably find him tackling his ever-growing games backlog. Or, more likely, playing Spelunky for the millionth time.