My whole life feels so much more organized since following these 5 designer steps for a decluttered nightstand
Encourage routine and a relaxing space with a perfectly curated and decluttered nightstand - our designers show you how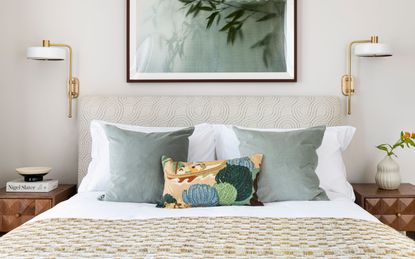 (Image credit: Veronica Rodriguez. Design: Interior Fox)
The Livingetc Newsletter
For style leaders and design lovers.
Thank you for signing up to LivingEtc. You will receive a verification email shortly.
There was a problem. Please refresh the page and try again.
My nightstand is in serious need of a declutter. It's gone from being a well-kept and curated space to a bit of a dumping ground - home to tangled wires, unfinished books, an assortment of nighttime creams and discarded jewellery. I know I'm not alone with my bedside table woes, and the nature of the space means on a whole, we have a tendency to carelessly chuck things to the side when in bed, instead of getting up and out of your cozy nighttime nest and putting those bits and pieces away properly.
But it's important that these nighttime zones stay decluttered and tidy. It's not just for aesthetic reasons either, as curated spaces help promote relaxation, which is what we want to feel in the bedroom to help us get a good night's sleep. If you've chosen one of the best nightstands, then why not keep it in good order?
How to declutter your nightstand
It's a tricky feat to master, and it decluttering your nightstand comes with its challenges because they are typically so small. To help me get a grip on my bedroom furniture and sort out the mess once and for all, I've spoken to the designers who helped me with some seriously handy hints.
1. Start from scratch and remove everything
Where to start decluttering? First up, give the bedside space a good spruce, removing everything from the nightstand and giving yourself space to really consider what you actually need and want in the zone.
'Start by decluttering your nightstand and keeping only essential items,' advises Houston-based interior designer, Nina Magon. 'Remove any unnecessary items or excessive decor that can create visual clutter.'
When putting your decor back in place, go simple, considered and curated. 'We tend to keep the decor on nightstands minimal and simple, with fewer items,' says Todd Raymond of Studio Todd Raymond.
'We find this space to be highly personal and usually involves the client using it to their own needs, with a rotating daily mix of things like books, reading glasses, earrings.
'To accommodate this, we usually provide a medium-sized tray - something to capture a glass of water and jewelry, and leave it at that!'
3. Hide sockets out of sight
Your bedside space often ends up being a zone where sockets and electronics gather, and so it often becomes a bit of a wiry mess. If, like mine, your bedside floor is a tangled mess of cords from phone chargers and lamps, think outside of the box.
I've recently invested in cable clips that conceal those messy wires. With sticky backing, much like command strips, you can stick them firmly in place on the back of your bedside table.
You can slot your wire through so that those wires are out of sight and out of mind - helping your nightstand bring the feel of a relaxing bedroom. You might also want to figure out how you can remove the need for a table lamp power outlet, and instead fix in the lamp to the received and connect it to the light switch so that you don't control it with a clunky and ugly power outlet.
'Remember, the key to organizing a nightstand in a minimal and modern style is to prioritize functionality,' says Nina. 'By carefully selecting essential items, incorporating storage solutions, and maintaining a clutter-free surface, you can achieve a visually pleasing and organized nightstand that reflects your preferred design aesthetic.'
2. Think about whether your nightstand works for you
Next up, think about the nightstand itself and whether or not it works for you and your room. You might be one of those people that end up with drawers of random clutter and wires (guilty), in which case try and avoid that happening by buying a simple stand without drawers that might stop you from hiding stuff out of sight and out of mind in drawers. Alternatively, you might keep well-managed drawers but need that extra storage - in which case the best nightstand for you is a piece with handy drawers.
'I like to choose a nightstand with built-in storage or incorporate storage solutions like drawers or shelves to keep items out of sight,' says Nina. 'This will help maintain a clean and streamlined appearance.'
Think about the appearance of your nightstand too and don't go for something too fussy - remember we want this to remain organized and neat with the aim of creating a relaxing space. 'Opting for nightstands with simple, sleek lines and minimal hardware will help keep a tidy space,' says Nina.
4. Think about your bedside light
Bedroom lighting plays such a crucial role in creating a cozy and functional bedside setup, and so often, your table lamp will end up being the largest object on the nightstand, and therefore a focal point. 'Choose a sleek and minimal lamp that complements the overall style of the nightstand,' says Nina. And use the focal point to inspire the other objects and decorative pieces you place on the nightstand.
It's not just about the aesthetic though, and you want to organize your nightstand so that you have the perfect bedside glow. Don't go for anything too strong, and keep kelvins to a measurement of around 2700k for that warm and balmy glow. 'Remember to consider a lamp with a built-in dimmer for adjustable lighting options,' says Nina.
If your nightstand is smaller in size, think about getting rid of the lamp altogether to save on precious space, instead using your wall to accommodate the light. 'I like using sconces when I can to leave as much surface space as possible for a good book, a water carafe and glass, a scented diffuser, a small tray for spectacles and an old school time clock to limit screen time,' says Gil Melott, founder of Gil Melott Studio.
5. Don't skimp on decor
Lastly, an organized nightstand doesn't necessarily mean there is no room for decor. Your bedside table space is all about you, and it offers a small surface to curate a display that you love with those bits and pieces that make you happy.
There are some golden rules to remember when selecting decor - however - and it's time to be ruthless. 'Go limited with decor,' says Nina. 'While a minimalist nightstand may not have extensive decor, you can still incorporate a few carefully chosen items to add that touch of personality.'
Think about items that are decorative but also functional, and avoid going for decor that doesn't have a purpose so as not to end up with clutter again.
'We always want to make sure we have a carafe of water, a candle, and a light source,' say Eva Bradley and Alicia Cheung, principals of Studio Heimat.
'We always make sure to have a place for something functional and something beautiful, so a nice ceramic bowl for jewelry or chapstick is a perfect vessel for a bedside table,' say Interior Fox.
Finally, flowers or greenery just brings that added freshness to your space and helps encourage relaxation. 'Personally, I love adding a small flowering plant or a vase on the nightstand,' says Karen Frome, principal of Rise Projects. 'I find that it not only adds color and a living element but also provides a delightful aroma, as certain fragrances can be calming and aid in sleep.'
For style leaders and design lovers.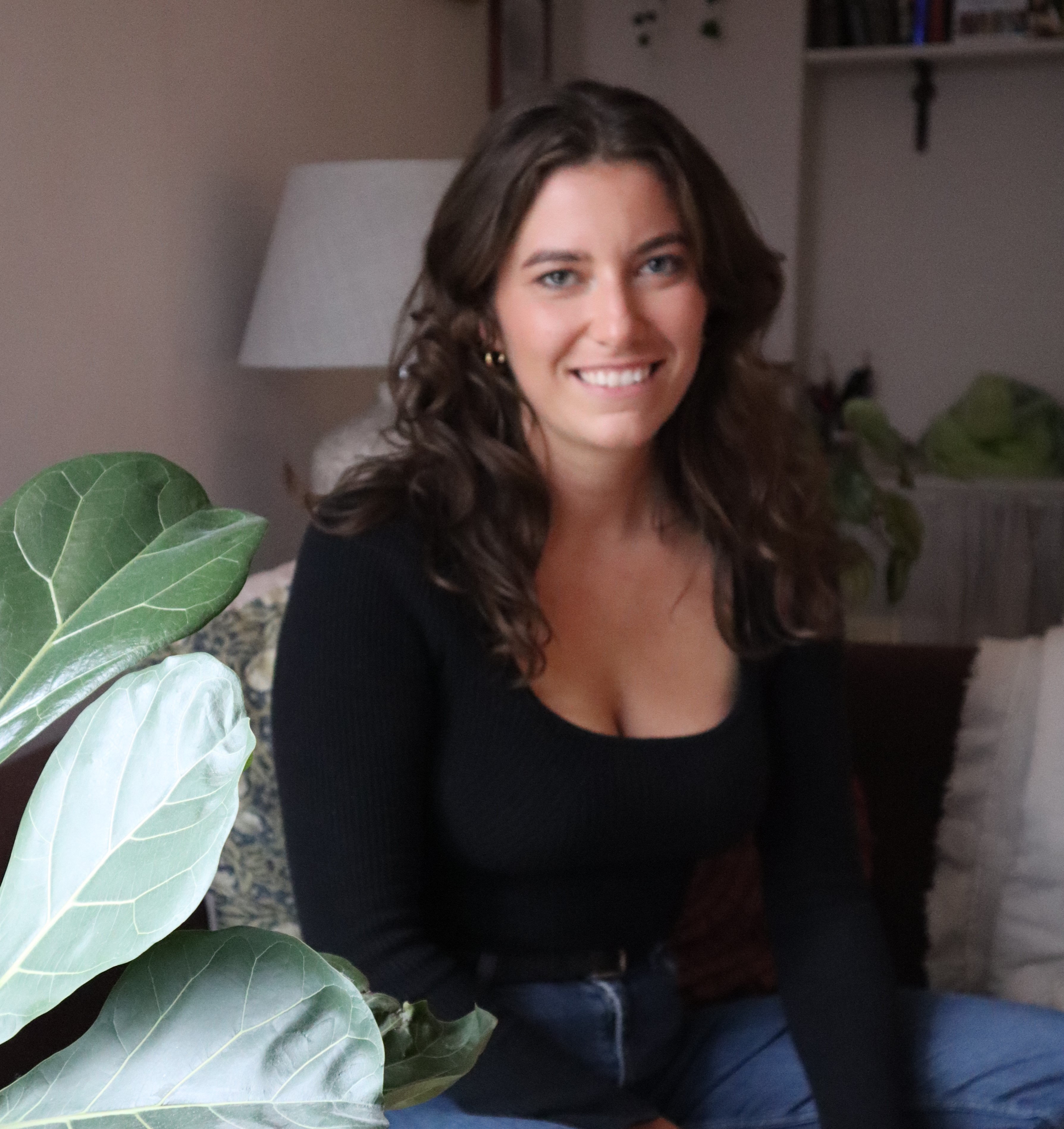 Livingetc content editor and design expert
Oonagh is a content editor at Livingetc.com. Previously, she worked on a London property title, producing long-read interiors features, style pages and conducting interviews with a range of famous faces from the UK interiors scene, from Kit Kemp to Robert Kime. In doing so, she has developed a keen interest in London's historical architecture and the city's distinct tastemakers paving the way in the world of interiors.