How far apart should outdoor speakers be placed? Don't risk getting it wrong if you want the best experience
We look at the best ways to ensure your outdoor speaker system creates clear, immersive sound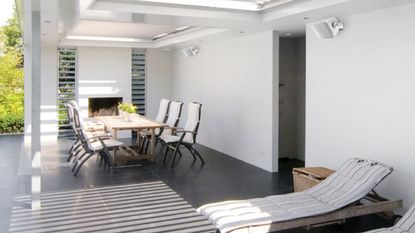 (Image credit: Bowers & Wilkins)
The Livingetc Newsletter
For style leaders and design lovers.
Thank you for signing up to LivingEtc. You will receive a verification email shortly.
There was a problem. Please refresh the page and try again.
Installing an outdoor speaker system in your backyard seems relatively simple, especially if you have experience with indoor home theater systems. And yes, they are a fairly easy way to add value and luxury to your outdoor space, whether you plan to use them occasionally whenever company's over or for solo listening on a relaxed Sunday afternoon.
But there are some minor technical considerations before you can sit back and enjoy. First, once you have chosen your speakers, you must find the best placement for them or risk lackluster or distorted sound from your brand-new investment. Too close or too far apart - you won't get the impact you wanted.
In this guide, we will cover the steps to finding the ideal placement for your speakers, depending on the size of your space, how powerful your devices are, and how many speakers you are dealing with. So keep reading for a fool-proof exploration of the critical questions you will be asking, and head to our best outdoor speakers guide for more inspiration.
How many speakers do you need?
First, you need to ask how many speakers would make sense in your outdoor space. While those with a large backyard might need a complete surround sound system, those with more compact spaces could have a great experience with just two speakers strategically placed.
We explore how different placements impact sound below, but you also need to consider whether you need extra components like a subwoofer and AV receiver. Of course, many sets will come with everything you need, but if you're keen on taking a more DIY approach, you may need to purchase different elements seperately.
Subwoofers are an excellent way of boosting sound and adding depth, especially in spaces that don't have a lot of objects or walls for sound to bounce off of. AV receivers will be needed if you use passive speakers, though active speakers already have a built-in amplifier, so it's essential to know which category you fit in.
How do you want your outdoor system to sound?
The most important thing to consider is what kind of experience you want your outdoor speaker system to create. Do you often spend weekends in the backyard with friends and family and want something to create fun background noise? Or are you a true audiophile who wants an immersive sound that can be truly listened to? The type of system you need will vary.
Placing speakers further apart will create a more complex sound, as each component can be heard fully. On the other hand, audio from speakers put closer together will naturally sound more blended, which is suitable for general listening or playing music during garden get-togethers.
Generally speaking, outdoor speakers should be placed between 8-12 ft apart to avoid distortion and get the best sound. Within this range, you can choose whether your speakers will be closer together (for a blended sound) or further apart (for more distinct audio zones).
What can cause distortion from outdoor speakers?
Placing speakers too far away from one another can cause its own problems, but putting them too close can cause distortion and interference.
You can do a few things to avoid this, from ensuring your speakers aren't too loud to checking wired and wireless connections between components, including any subwoofers or AV receivers you use. Mismatched parts that are incompatible with one another can also impact sound quality.
Even the weather can impact how your speakers sound - if you're having problems, ensure your speakers aren't getting too hot, or their environment isn't too humid.
But speaker placement also contributes to potential interference caused by similar frequencies being emitted in close proximity to one another. This can make audio sound muffled, distorted, and generally unclear, so always ensure your speakers are in the 8-12 ft range.
For style leaders and design lovers.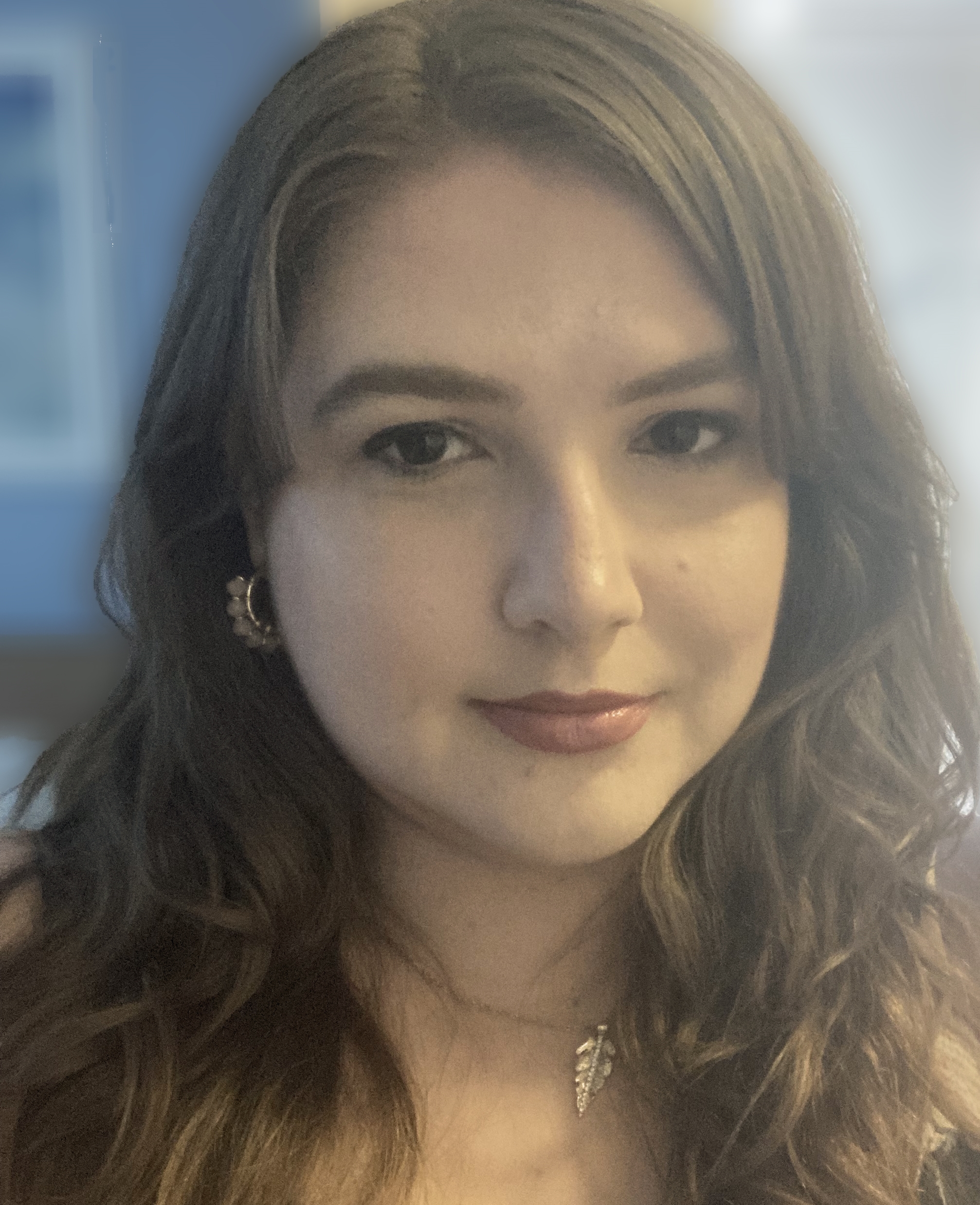 Smart Homes Ecommerce Editor
Caroline is the smart home ecommerce editor for Livingetc, covering everything tech for the home, from smart speakers to air purifiers and everything in between. She is passionate about the role that technology and smart devices can play in daily life, enhancing the home without sacrificing personal style and carefully chosen interiors. In her spare time, she can be found tinkering with bulbs, soundbars, and video doorbells in an effort to automate every part of her small home. Previously, she lent her expertise to the likes of Expert Reviews, IT Pro, Coach, The Week, and more.