3 lessons we've learned on keeping a non-cluttered home from our favorite famous Virgos
Virgos are notoriously organized and on top of things - be more Virgo and apply these tips for a perfectly show-worthy home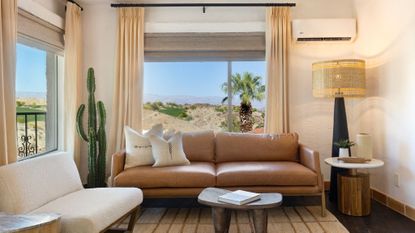 (Image credit: Austyn Moreno. Design: Bobby Berk)
The Livingetc Newsletter
For style leaders and design lovers.
Thank you for signing up to LivingEtc. You will receive a verification email shortly.
There was a problem. Please refresh the page and try again.
Whether you believe in astrology or not, you probably still want your home to be a tidy, decluttered, zen space that can support you and your lifestyle, am I right? Well, in that case, there's no harm in turning a listening ear to those who achieve this naturally and with ease, as you might find their tips useful to implement for yourself too.
Of all the star signs Virgos are the most organized and put together, and that is reflected in their living spaces. Never one to leave a room untidy or dishes in the sink, Virgos have a lot to teach us when it comes to creating environments that both work for us and are good for us.
It comes as no surprise that some of our favorite interior designers who talk about decluttering, organization, letting go of things, and the power of the modern home to make us feel better are also Virgos: Nate Berkus, Bobby Berk, and Hillary Farr all teach us about the importance of a tidy, well-designed space that is flawlessly functional.
But before we get into some of their most important lessons everybody (astrology believer or not) can apply, let's find out what exactly is the Virgos' secret to stay so effortlessly on top of their home environment. I spoke to an expert astrologer to help me figure it out.
Be more Virgo! - with an organized, design-worthy home
Now to me, and most people I know for that matter, knowing how to organize your home and keeping on top of everything doesn't come without some effort, some procrastination, and a bit of 'do I really need to do this' Q&A with oneself on the regular. As such, it's something I admire in someone when I see that daily work and routine tasks are all efficiently, and most importantly, joyfully and willingly achieved with minimum effort.
Stina Garbis, astrologer and tarot expert at Tarotoo explains what is up with Virgos and their magic powers. 'Virgos rule the sixth house of daily work and routine tasks. The sixth house characterizes the things that we do all day that we don't think of normally, that are on automatic pilot. Virgos tend to be very organized, pulled together, nicely dressed, and tend to have really good habits. This is also the sign that keeps a very tidy house that is streamlined, organized, clutter-free, and keeps on top of chores. This sign would be the sign that vacuums underneath the couch on a regular basis.'
Vacuums underneath the couch on a regular basis… Not just around it then, or once a year in springtime. And it all comes naturally. #goals. Stina also explains that Virgos love 'a calm atmosphere that is serene and uncluttered, where they can think clearly, where everything has a place and is in its place; they like to have daily routines and pick up after themselves.' With this being said, I'm officially impressed by Virgos and if I can't be one, I can at least be more 'like' one. Here is what some of our favorite Virgo interior designers do to achieve a beautifully organized home. Easy tips that we can all, Virgo or not, get on board with.
1. Hilary Farr on how to "assess and let go"
Albeit a bit ruthlessly maybe for some, but she does have a point. The no-nonsense host of the hit TV series Love It or List IT and Tough Love (it's all in the title, friends), Hilary Farr believes that 'having a home that is both beautiful and functional goes a long way toward alleviating stress.' The way she does so is by being blunt about the realities of a home. Honestly talking about the things that don't work, and calling them out.
In one of the episodes of Tough Love she tells it as she sees it when entering a master bedroom overwhelmed with clutter. 'There's a load of laundry there waiting to either go in, out, put away, who knows? And then you have these old pieces of furniture taking up usable space that could solve your storage issues,' she says, instantly identifying and calling out an issue to be solved. She goes on to ask the homeowners if they have a problem letting go of things and warns that some tough decisions will need to be made.
As blunt as this might sound, it's the type of conversation that the designer doesn't shy away from having with her clients. It's a lesson for us all on the other side of the screen to take a good look around our space, and the items we hold on to and be honest about what we actually need to keep, and what is just pure mess and clutter we need to part ways with.
Hilary Farr by Kaleen Rugs
Price: $449 for 4ft x 6ft size rug
One thing to keep is a beautiful rug. Check out Hilary's handmade Knotted Earth Collection of rugs with traditional patterns in vibrant colors.
Pro-organizer's tip: 'Before you start purging and decluttering, examine your goals and expectations to define where to start and what is your final destination. Keep in mind that the more things you have, the more time you will spend dealing with them,' says Di Ter Avest, owner at Di is Organized.
2. Bobby Berk on how to "start small"
The interior design expert of the hit TV series Queer Eye is all about homes that are functional and organized. Bobby Berk thinks that form follows function, and that a home needs to work for you, not against you. In a recent interview with Bobby on creating a happy home, he said that organization is the most important thing to consider when designing a home. 'Chaos around you creates chaos in your mind. When you're surrounded by chaos and clutter and disorganisation it can create anxiety even if you don't realise it.'
Our astrology expert Stina explains this belief that Virgos share: 'They thrive in clean and pristine environments and chaos can drive them mad,' she says. There is a strong link between Bobby's work and mental wellbeing. With the launch of his new book Right at Home: How Good Design is Good for the Mind, the home expert reveals all his tips and tricks on how to create a home that is functional, supports your mental well-being and makes you happy.
Taking on the challenge of 'sorting your house out' can be daunting. Bobby understands that and advises us to start small. 'Start out with getting rid of things that you don't need, that have served their purpose, and donate them. And if it feels overwhelming start out small, with that drawer in the kitchen that has accumulated all those things that you don't need. Once you get that sense of accomplishment it's really going to catapult you to start larger projects and really go through your home and make it much more functional,' he explains.
Right at Home: How Good Design is Good for the Mind
Price: $31.50
Bobby's first book, to be released in September, is all about creating a home that makes you happy, offering numerous tried and tested ideas to keep your space (and your mind) organized and clutter-free.
Pro-organizer's tip: 'Decluttering and organizing is a journey, not a destination. Start where you are, and keep moving! You can join a free decluttering challenge hosted by a home and lifestyle organizer to keep you accountable, just like the one we publish every Monday on our social media,' says Di Ter Avest.
3. Nate Berkus on storage hacks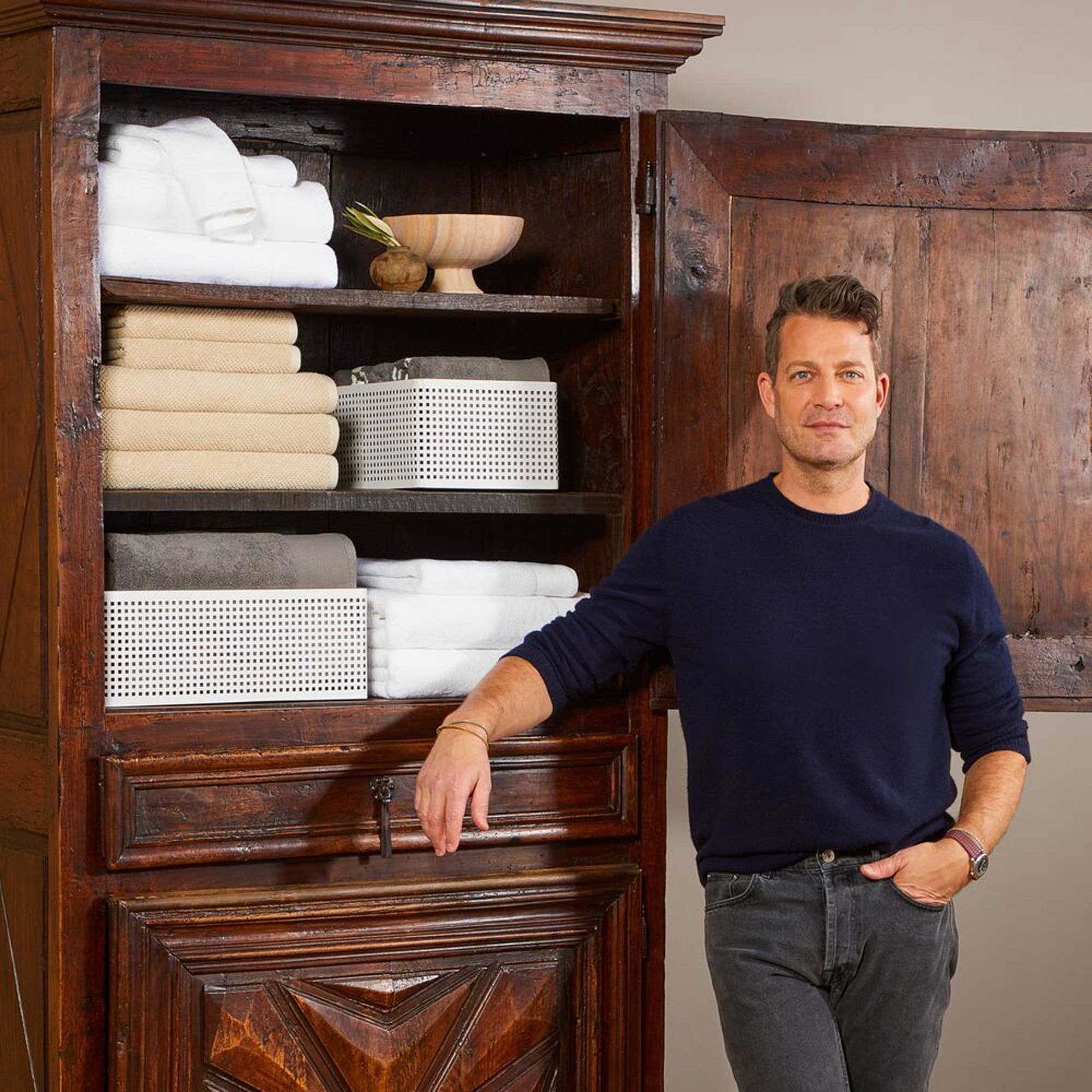 If you're following interior design extraordinaire, TV presenter, and author Nate Berkus on Instagram, you will see many many design hacks and storage ideas that are super clever and will help keep every single nook and cranny of your home as pristinely organized as his. Seriously, there is not one clutter issue the man can't fix with a gadget of some sort, and he's clearly loving it too.
Astrology expert Stina explains. 'Virgos like things to be in their place, so this may be the type of sign that actually doing housework calms them down. They think while they clean. And their tidying up is more than a task. It's a meditation where they are putting their environment straight as they are putting their mind straight.'
In a recent Instagram post, Nate confesses how super excited he feels about his storage spinner which he assembled ready to go in his pantry. No more taking everything out to get to the jars at the back. Now all of the items on the shelf are just one simple spin away from being in perfect sight and within easy reach. His enthusiasm really sells it to me. 'The fact that now I get to do a good job and put all I need in here, and it spins around and is easy to see makes me very happy,' he tells us as he's organizing away. I love how easy he makes it for things to stay organized, and shows us that there is always a solution at hand.
2 Tier Lazy Susan Organizer
Price: $16.99
Follow in Nate's footsteps and get your pantry A-game on with this super practical turn table organizer.
Pro-organizer's tip: 'When decluttering and organizing your home without professional help, it is best to declutter your space first before you buy new products (...) because you can't organize clutter,' says Di Ter Avest.
So here we are, on our way to being more like a Virgo, taking pride in a beautifully organized and clutter-free home, by assessing what we have and letting go of what we no longer need, starting small, with a drawer or shelf so it feels less daunting, and investing in some super practical storage solutions that will help us keep it all tidy. Inspired and prepared, off I go to do some serious decluttering!
For style leaders and design lovers.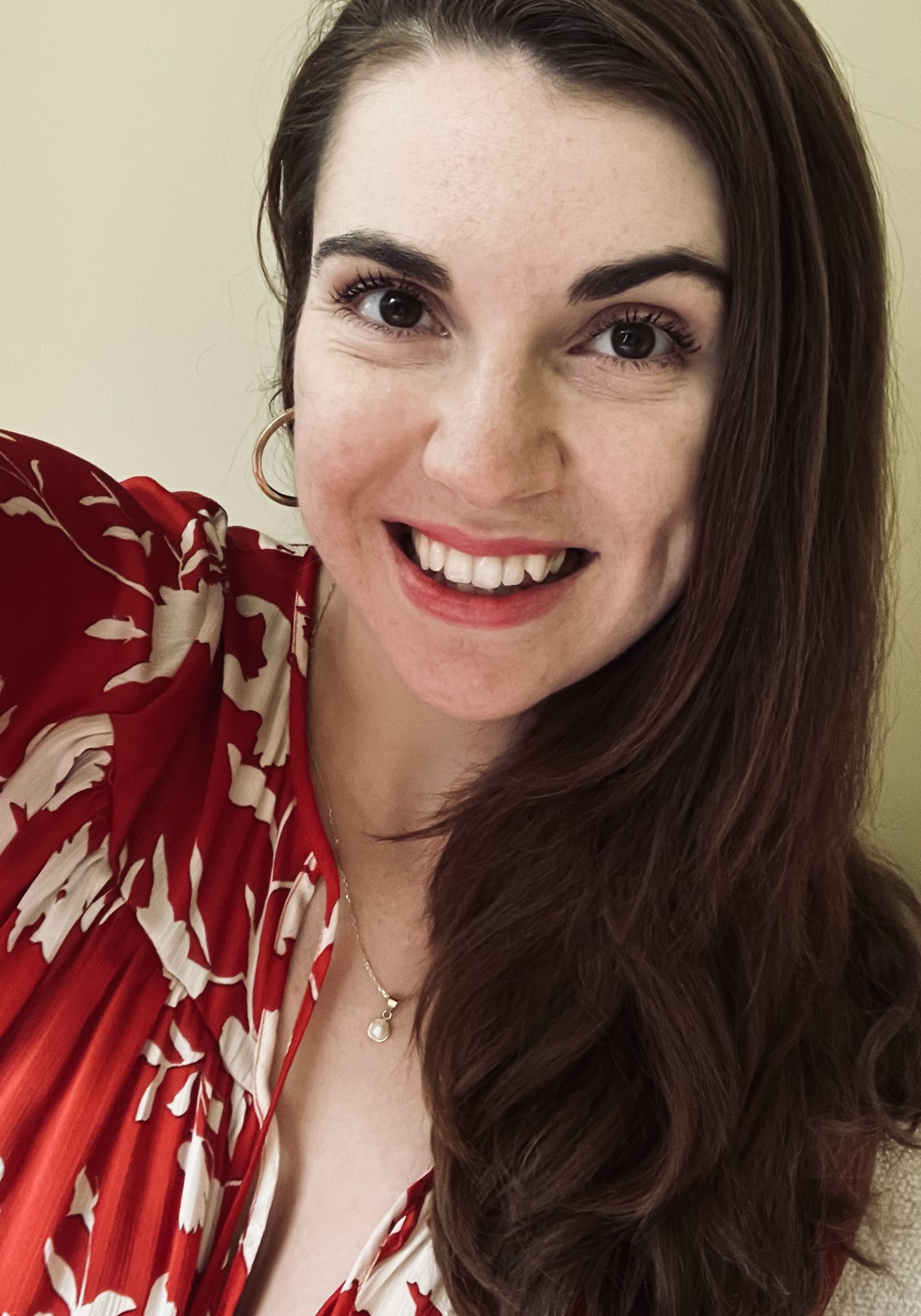 Raluca is Digital News Writer for Livingetc.com and passionate about all things interior and living beautifully. Coming from a background writing and styling shoots for fashion magazines such as Marie Claire Raluca's love for design started at a very young age when her family's favourite weekend activity was moving the furniture around the house 'for fun'. Always happiest in creative environments in her spare time she loves designing mindful spaces and doing colour consultations. She finds the best inspiration in art, nature, and the way we live, and thinks that a home should serve our mental and emotional wellbeing as well as our lifestyle.