5 of the best front door plants – picks that will make your home's entrance look a million times better
Adding any one of these five plants to your doorstep will make your porch the envy of the neighborhood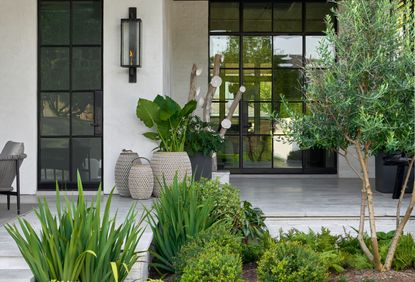 (Image credit: Peter Molick. Design: Reagan & Andre Architecture Studio)
The Livingetc Newsletter
For style leaders and design lovers.
Thank you for signing up to LivingEtc. You will receive a verification email shortly.
There was a problem. Please refresh the page and try again.
There is no easier way to step your front door up a notch than with the addition of a couple of potted plants. Bringing a welcoming verdant touch to your front porch, adding a symmetrical look, an arrangement of plants around the front door are also a great idea for smaller spaces and apartments where you might be lacking in space but looking to create that front garden feel.
'Well chosen plants at the front door can set the scene for the rest of the home,' says Lee Turner, director at Turner Road Architects. 'It's important to keep in mind the light, temperature and space available but also considering things like whether you want soft or sharp leaves, vibrant or subtle color, can really help establish the mood and bring a sense of cohesion and continuity.'
From tropical plants that add a touch of wow-factor, to kitchen plants and herbs that bring a rustic aesthetic - each of these plants will add a distinct charm to your front door, combining vibrant colors, variety, and ease of maintenance – all essential at your front door for creating that inviting, homey feel.
What are the best front door plants?
There are questions to ask yourself before picking your plants, points out Julie Farris, landscape designer at XS Space. 'There is a choreography for design for any entry in terms of what plants you want to see and feel when approaching a front entrance to a home,' Julie explains. 'Are you walking through something with a canopy overhead? Some initial questions I start with: What is the style of the architecture? What is proportion of the plant height to best define the path and frame a doorway? How much room do you have to work with? What textures and colors work best with what is there and what will they look like year round?'
1. Bay trees
'You can't go wrong with the beautiful bay tree,' says Jo Lambell, founder of award-winning garden designers, Beards & Daisies. 'This effortlessly cool tree is a classic, and for good reason too - it's understated but elegant, with its slim trunk and leafy head. It's incredibly versatile and a joy to admire every time you arrive back home!'
They are also super easy to look after, and require little-to-no maintenance when placed outside, making them one of the best trees for front yards. Bays favor moderate conditions - resist the urge to overwater to avoid yellowing leaves. As fall approaches, allow the soil to become dry.
Don't forget to use bay in your cooking too, making use of both the aesthetics and the function of the plant. The leaves can be picked fresh or dried for bay seasoning.
Another plus about the humble bay tree is that it's an evergreen. 'Plants that flank a door tend generally to impose formality such as topiary or clipped spaces,' says award-winning landscape designer, Kate Gould. 'These are often evergreen so add impact with very little effort and can always be draped with lights for seasonal festivities.' For a neat look, trim your bay in a circular way and place one pot either side of your front door - it brings symmetry to your space, leading the eye up to the front door.
2. Lavender
There is something seriously soothing about lavender. With its dusky pale purple coloring and wild, lush appearance, it brings an effortless beauty to your doorstep and a touch of the countryside aesthetic. Put lavender in pots for a more classic front door or plant them straight into the ground and allow to grow wild and free. They are super easy to maintain too and require little-to-no effort to upkeep and looking full, bushy and beautiful.
The only maintenance rule when it comes to lavender plant care is to prepare the plant for the colder conditions. Lavender bushes that are exposed to a quick change in temperature can go into shock and die immediately - you'll notice a dying lavender as that wonderful purple starts to look a little grey, and the stems become woody feeling to the touch.

To prep your lavender, prune them in the spring and not during the winter. Allow rain to replace regular watering and move pots under shelter - heavy rains can make lavender roots susceptible to rot and decay.
'Lavender not only offers beautiful purple flowers but also releases a delightful fragrance that can greet visitors as they approach your front door,' adds Zahid Adnan of The Plant Bible. 'Lavender's aromatic properties make it an excellent choice for creating a soothing and inviting atmosphere, and it also attracts beneficial pollinators like bees and butterflies.'
3. Olive tree
Flank your front door with two olive trees for a Mediterranean welcome to your home. There is something rustic about the olive's gnarled bark and silvery leaves. Despite the fact they flourish in warm and balmy climates, they're happy enough to call cooler climates home too, although just don't expect a big olive harvest.
They are one of the easiest and best trees to grow in pots too, super easy to look after. Just place them in terracotta pots for the full Mediterranean garden look.
4. Petunias
For some summer color on your front doorstep, or for flowers for hanging baskets dangling either side of your front door, Kate advises on petunias as a nice touch. 'Petunias are ideal for bringing a wave of color to your doorstep with their wide variety of hues,' agrees renowned gardening expert and author, Tony O'Neill. 'They are low maintenance, tolerate various soil conditions, and continuously bloom throughout summer, providing long-lasting appeal.'
'Look no further than petunias,' says Aaditya Bhatta, editor and founder of Plantscraze. 'These versatile plants offer a dazzling array of colors, including bold and pastel shades, transforming your doorstep into a vibrant oasis.'
When opting for the more colorful options for your doorstep florals, think carefully about the colors and flower color combinations to avoid. 'Too many colors can be distracting and compete with the architecture,' says Julie Farris, landscape designer at XS Space. 'I like entry plantings that are not too busy so as to be overwhelming and that work or mesh with an overall palette or planting scheme.'
5. Hydrangeas
For a proud and dramatic display, and for a touch of Hamptons style and coastal charm, you can't go wrong with the hydrangea. 'These robust shrubs are perfect for a welcoming doorstep display,' says Tony. 'Due to their large, showy blooms, which come in a range of colors from pink to blue to pure white, they make a great doorstep addition.'
Just be sure to get the balance of color right with your potted hydrangea. 'Planters can frame a threshold or provide an unexpected accent of color - but too many colors can be distracting and compete with the architecture,' warns Julie Farris of XS Space.
The bonus? They're perennials, meaning they'll return year after year with minimal maintenance.
For style leaders and design lovers.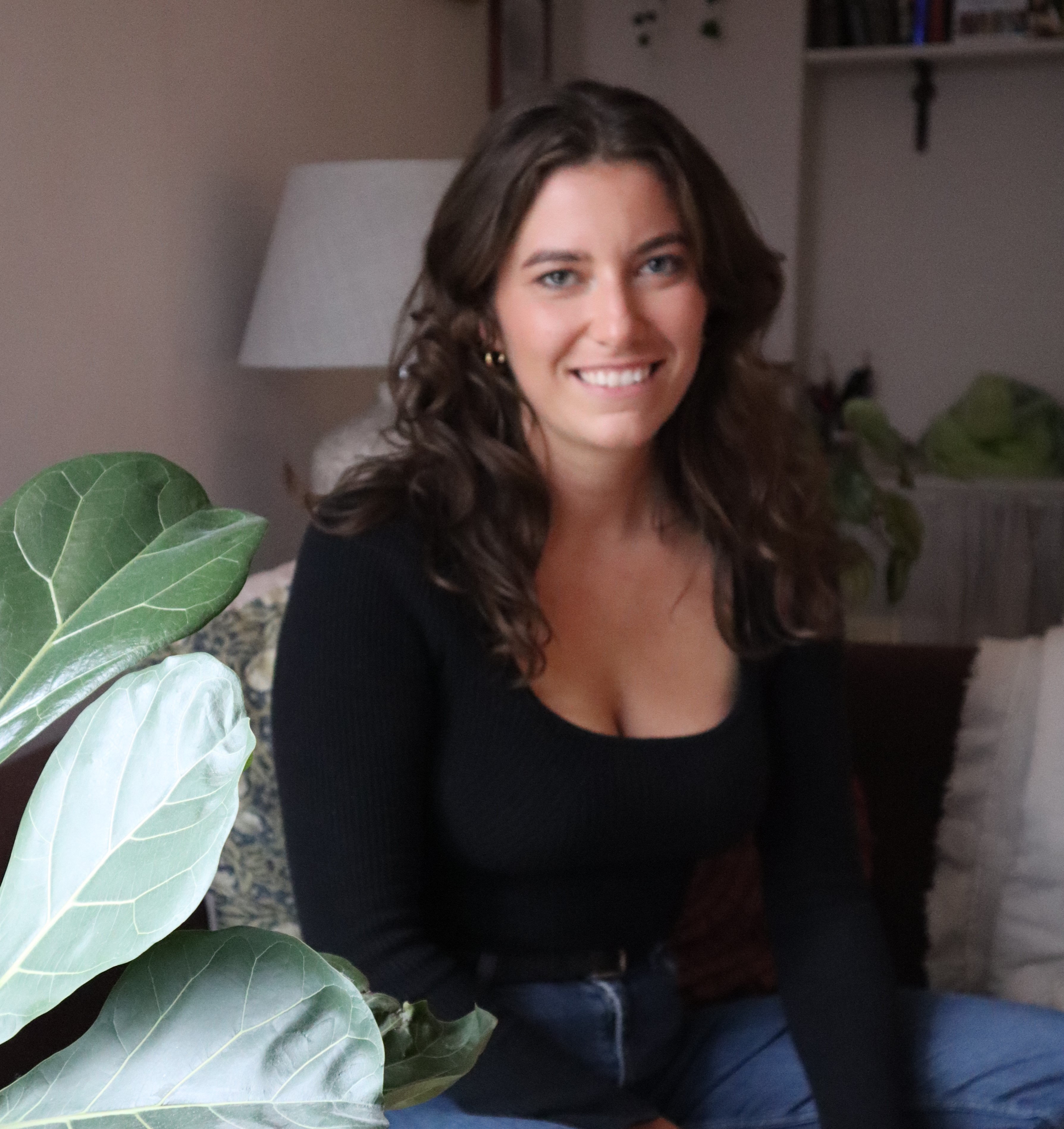 Livingetc content editor and design expert
Oonagh is a content editor at Livingetc.com. Previously, she worked on a London property title, producing long-read interiors features, style pages and conducting interviews with a range of famous faces from the UK interiors scene, from Kit Kemp to Robert Kime. In doing so, she has developed a keen interest in London's historical architecture and the city's distinct tastemakers paving the way in the world of interiors.