5 of the best flowering bushes for privacy that will block out nosy neighbors and also break out in beautiful blooms
What are the best flowering bushes for privacy? Here are 5 that gardeners all love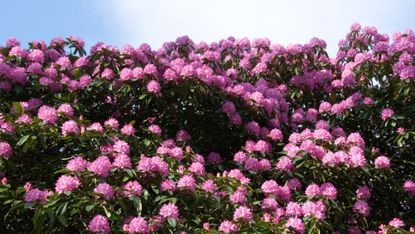 (Image credit: Alamy/SJ Images)
The Livingetc Newsletter
For style leaders and design lovers.
Thank you for signing up to LivingEtc. You will receive a verification email shortly.
There was a problem. Please refresh the page and try again.
Looking to block out those nosy neighbors or conceal unsightly views in your yard? The trick is to use your flora and fauna to your advantage, creating a privacy bush, or 'green wall' in your yard. But better still, why not pick a flowering privacy bush to introduce some much-needed color and distract the eye?
'Privacy bushes generally start at 4-5' tall and go upward from there depending on how much privacy is needed and the size of the property,' explains Kat Aul Cervoni, the founder and principal of New York-based landscaping firm, Staghorn. 'They are often evergreen, so retain their foliage year-round. Sometimes they act as a literal green wall between properties to provide privacy in a backyard or front yard area, while other times they are used in smaller areas to give privacy to a window, patio, or smaller portion of a property.'
The best trees for privacy aren't your only option for a secluded front or back yard. Bushes provide an excellent blend of privacy, beauty, and low maintenance, with colorful blooms that make them ideal for a front or setting. To help you pick the perfect flowering privacy plant for your yard, we've spoken to landscape designers and garden experts who have picked their favorites.
1. Hydrangeas
Instead of a less interesting privacy fence, if you're looking for something that bursts with a bit of color, try the robust hydrangea. A firm favorite for the front yard, hydrangeas are often associated with Hamptons style decor and Cape Cod style with their offering of bountiful balls of flowers. They are also one of the best fast growing hedges for privacy, averaging at around two feet of growth a year.
'Hydrangeas possess that great combination of dense, leafy foliage as well as beautiful clusters of flowers that offer both privacy and visual charm,' says Tony O'Neill, renowned gardening expert, author and horticultural educator.
'Moreover, their versatile color palette, ranging from blue to pink based on soil acidity, makes them an adaptable choice for many gardeners,' says Tony.
2. Lilac bush
Another excellent choice for your flowering privacy bush is the lilac bush, suitable for back or front yard landscaping. Growing to a tall height of 12 to 15 feet tall and substantial size, it's adored for its vibrant purple blooms and intoxicating fragrance. It's deciduous so it does shed its leaves from fall and throughout the winter, but in their peak times of the year, they are the perfect solution for privacy.
Just make sure to keep on top of pruning to guarantee the best flowers. The perfect time to get pruning your lilac bush is just after flowering is over. This will help the height of your shrub too.
'The lilac bush provides a good deal of privacy,' says Tony. 'It's also a haven for pollinators, offering an added eco-friendly advantage to your front yard,' adds Tony.
3. Camellia
If you're keen on bold flowers, you can't go wrong with a beautiful camellia bush. With dark green waxy leaves that contrast against bursts of pale pink flowers, they look like a rose bush but grow wild and high meaning you can rely on this plant to line your home's yard.
'Its leaves are glossy and evergreen too,' says Tony. 'and exquisite blooms ranging from white to pink to red, Camellias offer year-round privacy and visual interest.' Their blooming season in late winter to spring brings about a stunning floral display when most other plants remain dormant.'
Whitney Bromberg Hawkings, CEO and co-founder of Flowerbx agrees: 'If you're looking for a flowering shrub that gets started a little earlier in the year, a camellia is a really lovely option. Best planted out in autumn, your camellia will flower from winter to early spring, offering a well-needed dose of color in those colder months.
'Perfect for privacy, camellias can grow up to 20 ft tall and need very little pruning – ideal for the low-maintenance gardener.' It's one of the best plants for shady gardens, too. Plant in partial or dappled shade for best results, and enjoy blooms of pink, yellow, white, orange or red.
4. Rhododendron
I love a rhododendron - a classic choice for privacy hedges, offering large clusters of vibrant flowers in various bright hues. During their peak season, their flowers are truly spectacular. 'These evergreen shrubs create a lush and dense barrier when grown together,' says Zahid Adnan, plant expert at The Plant Bible.
'You can be assured privacy throughout the year with the rhododendrons, just remember they thrive in partial, dappled shade and acidic soil.' Rhododendrons flower around May time and keep their flowers until around June, but their leaves stay green throughout the year so when it comes to how to make your backyard feel more private, they are a great option.
5. Hornbeams
Finally, for a reliable option for your flowering privacy bush, you can't go far wrong with the trusty hornbeam. They grow tall and are semi-evergreen meaning you can rely on them to block out an offending view or neighbor throughout the year. 'I love Hornbeams,' says Julie Farris from XS Space. 'They are considered semi-evergreen so they do lose about half their leaves, but the ones that stay turn a beautiful golden color in fall and winter.' This means even during the colder months you can rely on a fiery autumnal wall for privacy.
While they don't have large, blooming flowers quite like the other flowering bushes on this list, they do produce green catkins which bloom from April through to June.
The hornbeam is quite easy to manipulate shape wise too, meaning they are a great tree landscaping idea. 'You can prune them to be more structured and architectural or leave them alone and they become sort of shaggier and more natural looking.'
Kat Aul Cervoni, founder and principal of landscape NYC-based landscape designers Staghorn also advocates the hornbeam. 'While the tall hornbeam isn't evergreen, the leaves persist well into winter, which make for a long period of dense privacy and there are only 1-2 months of bare branches, so they make for wonderful privacy hedges.'
For style leaders and design lovers.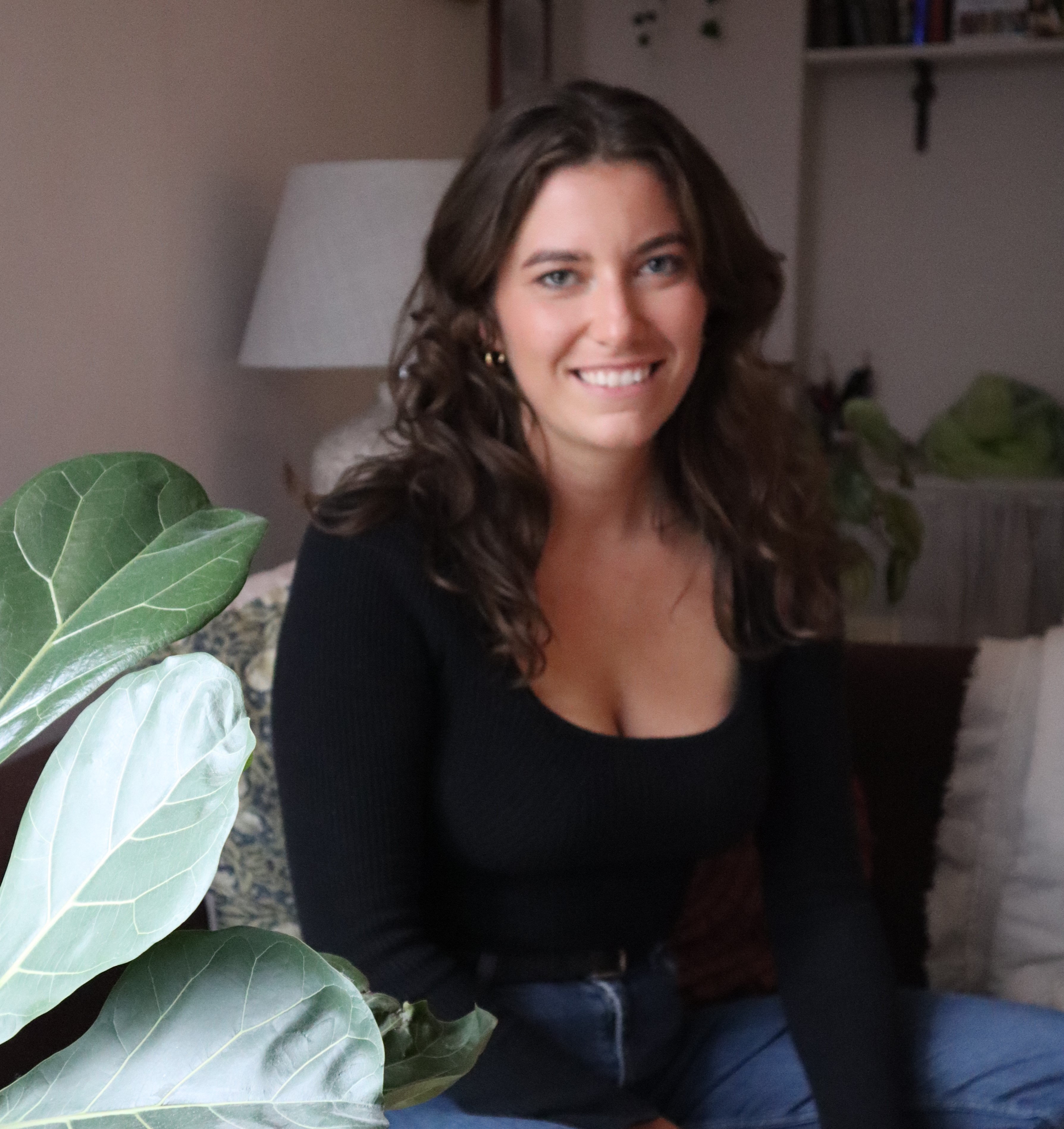 Livingetc content editor and design expert
Oonagh is a content editor at Livingetc.com. Previously, she worked on a London property title, producing long-read interiors features, style pages and conducting interviews with a range of famous faces from the UK interiors scene, from Kit Kemp to Robert Kime. In doing so, she has developed a keen interest in London's historical architecture and the city's distinct tastemakers paving the way in the world of interiors.