12 inexpensive buys that will make your front porch look so much better, including a $57 outdoor chair that's totally on trend
These items will transform your space from neglected to elegant, and convince you to spend more time enjoying your yard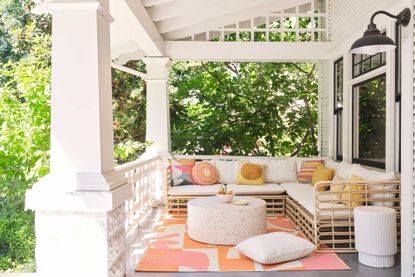 (Image credit: Tandem Interiors)
The Livingetc Newsletter
For style leaders and design lovers.
Thank you for signing up to LivingEtc. You will receive a verification email shortly.
There was a problem. Please refresh the page and try again.
Porches are, in our opinion, an underutilized space. While some people go all out in making their porches a great space to spend time, for others a doormat might be the extent of their current porch decor.
But, a porch really does set the tone for your entire house, so why would you not put as much effort into it as you do the rest of your beautiful home? It might not be the top of your priority list but it is the first thing you see as you enter so we should pay it a little attention.
If you're looking for front porch ideas that will change your porch's fortune, but that won't break the bank, it might not be as difficult as you think. Here are our top suggestions for inexpensive strategic purchases to make this area more stylish.
Hanging plants
Plants can always be used to elevate a space, and the porch is no different. wther it be a statement plant or something more subtle to let the plants do the talking, greenery can really elevate the space.
We love how a hanging basket can add a new dimension and interest to the space. Draping a cool weeping plant over the sides of the basket instantly alters the mood of the space, making everything feel more intentional and design focused.
Outdoor lighting
Instantly elevate your porch lighting situation with lighting. A wall sconce gives off 1920s art decor glamour and it's just what your porch needs. Putting some effort and style into your choice of lighting can have a huge impact, framing an ordinary bulb in a stylish sconce transforms into something a little more glamorous. A pendant light, however, can be used to bring an indoor-outdoor feel, and help bring some intimacy to your space, both when it's turned off and on.
Warning you now, there are some very expensive options out there that are gorgeous and you will fall in love with. However, there are also some more affordable options that do the job just as well. Lighting is the perfect way to refresh the space without spending excessive money on complicated construction. We are sure you will be able to find something to suit your taste.
Accent chairs
With the rise of the social front yard trend, you may already have a seating area your front front, however, if you don't now would be a good time to consider it. Once you have committed to upgrading your porch it will transform into a space that you actually want to hang out in, making an accent chair a good idea.
Having a comfy chair to relax in, or sit patiently in whilst your significant other rushes about the house, is the perfect addition to any porch. It instantly refreshes the space giving it purpose rather than feeling like a wasted empty space.
Door mat
Just because it's beneath our feet doesn't mean we shouldn't be paying attention to it! Obviously the primary function of a door mat is to clean your shoes before you enter the house, however this shouldn't mean the door mat should be relegated to the lowest form of decor.
There are plenty of ways to use the mat to express your personal style, explore what's on offer to elevate your porch and shoe cleaning experience.
For style leaders and design lovers.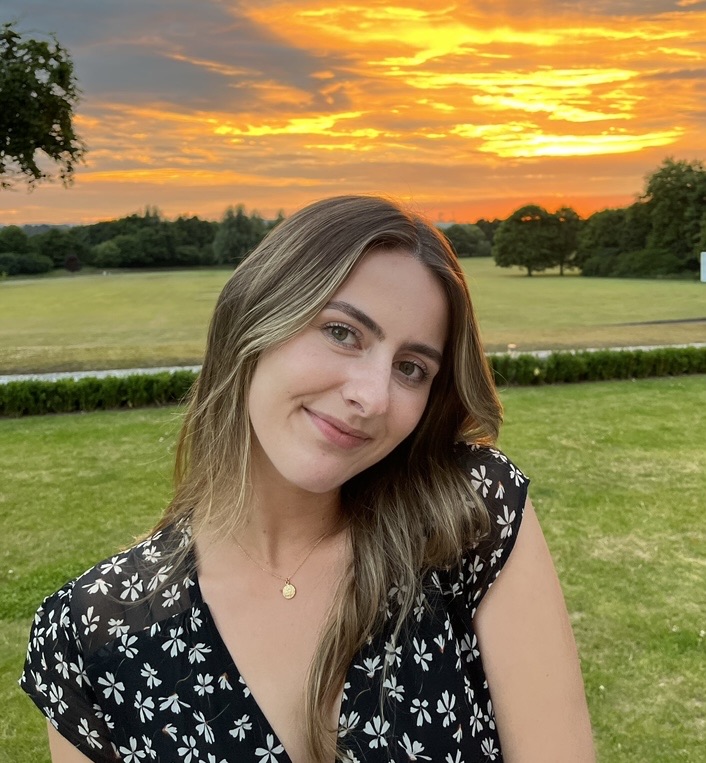 Amy recently completed an MA in Magazine Journalism at City, University of London, with experience writing for Women's lifestyle publications across arts, culture, and beauty. She has a particular love for the minimalist aesthetic mixed with mid-century furniture, especially combining unique vintage finds with more modern pieces. Her previous work in luxury jewellery has given her a keen eye for beautiful things and clever design, that plays into her love of interiors. As a result, Amy will often be heard justifying homeware purchases as 'an investment', wise words to live by.