The 'social front yard' is the landscaping trend that will help make use of every last inch of your home's outdoor space
When it comes to yards, they say "business in the front, party in the back" - but could this be about to change?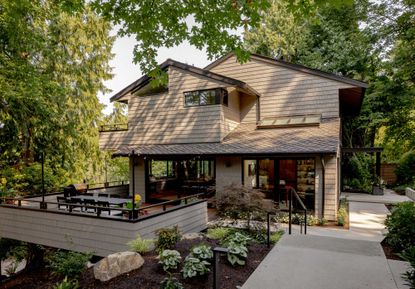 (Image credit: Rafael Soldi. Design: Floisand Studio Architects,)
The Livingetc Newsletter
For style leaders and design lovers.
Thank you for signing up to LivingEtc. You will receive a verification email shortly.
There was a problem. Please refresh the page and try again.
A lot of homes have at least a small amount of front yard, but walking along the path up to the front door might be the full extent of its use. The addition of some planting to improve its curb appeal is pushing the boat out as far as the majority of us are concerned.
However, there's a new trend in both architecture and landscaping ideas that's shaking things up. The so-called 'social front yard' is all about utilizing all of your outdoor space to make the most of the good weather, and maybe even encourage a bit of good old-fashioned sociability with neighbors.
For decades the term "business in the front, party in the back" has been applied to yards, and we've gotten used to hiding away behind our homes for privacy, however there's been a movement to reclaim these under-utilized spaces and make them places you want to spend time. Here's how.
What is the 'social front yard' trend?
The pandemic underscored the importance of our space and our need for human interaction. In part, this is what this front yard landscaping idea has been born out of. 'The social front yard trend emphasizes the transformation of front yards into inviting and interactive spaces, fostering social connections within neighborhoods,' says Rituparna Simlai, landscape architect and founder of Studio Arth.
'There is a renewed focus on well-being and the importance of outdoor spaces in enhancing our quality of life,' she explains. 'By creating inviting seating areas, yards and gathering spots, we can reconnect with nature and experience the therapeutic benefits of spending time outdoors.'
How can I embrace the social front yard trend?
'It is important to add functionality to the front yard,' says designer Jennifer Hayman, from the Jennifer Hayman Design Group. The space requires a bit of technical thinking to see how the space will be used yet ensuring it is aesthetically welcoming and adds curb appeal. in creating a social front yard there are a few guidelines to consider.
'Keep it simple and inviting,' says Rituparna. This theme of a welcoming environment is a useful term to keep in mind when creating your own social front yard and it underpins the trend entirely.
'Ensure that your front yard offers ample shade, providing respite from the harsh sun and protection from rain or snow. This will not only make the space more comfortable but also allow you to enjoy the outdoors throughout the year' she says. Creating a shaded patio also blends indoor and outdoor space which is perfect for socializing.
Rituparna from Studio Arth also advises creating a cozy seating area that people want to spend time in. 'Design a shaded nook in your front yard, offering a cozy spot to sit and enjoy the surroundings. This can be achieved through the careful placement of the best trees for front yards, pergolas, or umbrellas, providing a comfortable space for relaxation and contemplation,' she says.
Jennifer echoes these suggestions. 'We saw an increase in requests to create outdoor living spaces, often our clients wish to create front yard seating so that they can experience the early morning or late day sun if their backyard is shaded,' she says. A social front yard opens up more spaces to enjoy and opens the opportunity to interact with those around you.
Lastly, it can be daunting to use your front yard, but there are ways to ease the transition to being a 'social front yard' kind of person. Incorporating subtle forms of visual front yard privacy can make you feel more comfortable using your space. 'Consider framing views from the street to create visual privacy while maintaining a welcoming ambiance,' says Rituparna, 'this can be achieved through strategic placement of hedges, shrubs, or decorative screens, allowing you to enjoy your front yard without feeling exposed.'
Is there anything I should avoid?
Although this trend is extremely customizable to your personal preferences and home design, there are a couple of tips our experts urge us to keep in mind.
'When designing your front yard, it's important to avoid clutter and overcrowding, as too many elements can create a chaotic appearance,' says Rituparna. It plays into the overall advice to keep it simple, remember less is more when it comes to creating the perfect front yard.
'I think it is important to formalize the front entrance and add strong circulation to direct visitors,' says designer Jennifer. Whilst the social front yard is all about people stopping over and chatting, your design should not obstruct your door. Let's not forget the primary role of the porch as an entrance to your home.
For style leaders and design lovers.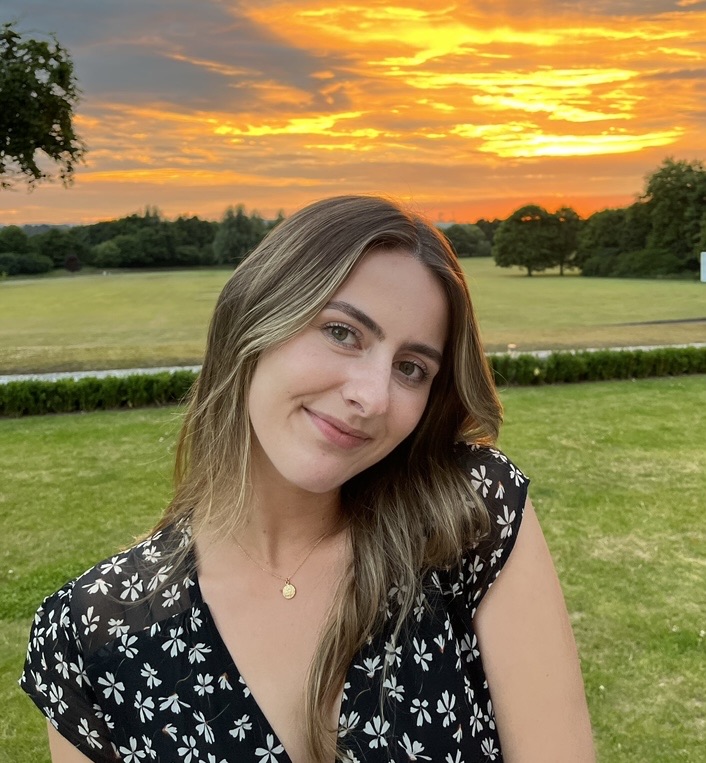 Amy recently completed an MA in Magazine Journalism at City, University of London, with experience writing for Women's lifestyle publications across arts, culture, and beauty. She has a particular love for the minimalist aesthetic mixed with mid-century furniture, especially combining unique vintage finds with more modern pieces. Her previous work in luxury jewellery has given her a keen eye for beautiful things and clever design, that plays into her love of interiors. As a result, Amy will often be heard justifying homeware purchases as 'an investment', wise words to live by.