Zero waste craft - the trend transforming our homes and attitude to fast homeware
A new generation of creators have turned to waste as a primary source for crafted pieces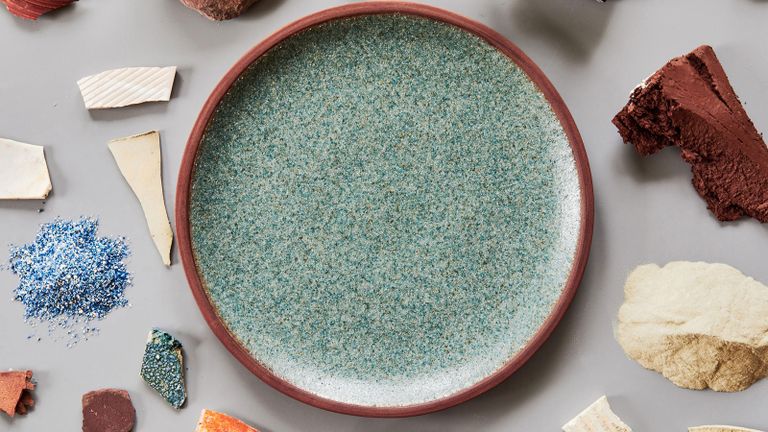 (Image credit: Granby Workshop)
By Rhoda Parry
Zero waste craft homeware is hot on everyone's lips. Contrasting the fast-paced trends of the high street, a new-found love for one-off and unique items is becoming instrumental in reshaping what has unfortunately become a linear 'take-make-waste' economy.
 As author Katie Treggiden says in her latest book, Wasted: When Trash Becomes Treasure, 'not only are we running out of resources to take, and carbon budget with which to make, we are also running out of room for our waste'. 
While this may be an alarming reality, Katie champions the many artisans leading the charge in rethinking traditional manufacturing methods and those turning to waste as a primary resource. And, with over 31 million people now buying craft pieces in England alone (an increase of 73% since 2006 according to the recent Market for Craft report conducted by the Crafts Council), the role of such makers is more significant than ever. 
Zero waste crafters who have caught our eye include Charlotte Kidger's collaboration with Relay Design Agency. The series of 12 unique vessels are produced using reclaimed industrial waste which Kidger transforms into sculptural and functional objects. 
Granbyware, is made by Granby Workshop, and based in Liverpool. Its beautiful plates, bowls and mugs are made entirely from 100% recycled ceramic, glass and stone waste. 
Another example is New Zealand-born textile designer Sophie Rowley who has created a series of marbled tables using offcuts of denim salvaged from production waste in the fashion industry.
Circular design – the art of designing to ensure all materials are continuously reused, recycled or repurposed – is helping to close the loop on production streams across many sectors. While it may seem like a new concept, for many independent studios it has been an inherent principle for years, an ethos they have just been getting on with and living by.
Driven by the financial benefits of efficient material usage, or an individual passion to challenge the all-consuming nature of larger and more commercially driven outfits, these makers are finally being elevated and connected with a global audience.
Edmund Le Brun, co-founder of ISHKAR, a curated platform of designs crafted by makers from across the world, is passionate to put the spotlight onto such talent.
 'While the craftspeople we work with are attuned to the global conversation, they tend not to frame their work as "sustainable",' he explains. 'They continue to do what they have always done: using materials sparingly and deliberately, working where possible with natural dyes and fibers, and creating objects which are designed to be kept and enjoyed for a lifetime, rather than a sales season. In this way, you could say the world of sustainability is moving more towards them than they are towards it.'
Visionaries such as Sebastian Cox and Yinka Illori are also helping us understand the impact we, as individuals, have. One step at a time, as consumers, designers and business owners we can be confident that together we can make a difference to a positive future for design. 
As Annie Warburton, the CEO of Cockpit Arts, a London-based incubator for craftspeople, sums up so well, 'Buying direct from an independent maker is a bold choice for a better future, one no longer dominated by global corporations. It's a statement of belief in skill, care, and the enduring power of creativity as a force for good in the world.'
Words by Roddy Clarke