A gardening expert shares the three jobs to do in your backyard now to get ahead this year, including what to plant
If your new year's resolution is to do more gardening, these experts share seven simple jobs to get you started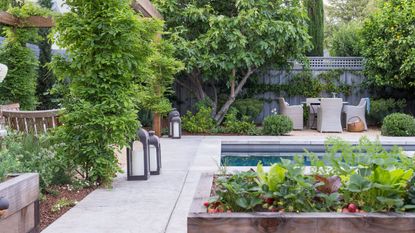 (Image credit: Adam Potts. Design: Christian Douglas)
The Livingetc Newsletter
For style leaders and design lovers.
Thank you for signing up to LivingEtc. You will receive a verification email shortly.
There was a problem. Please refresh the page and try again.
As the very depths of winter for many of us, January may not seem like a busy month for gardening. Cold, bleak, and wet, you won't find much growing outside, and the weather certainly won't be inviting you outdoors either. And yet, a gardener's work is never done. If you want a beautiful backyard come spring, now is the time to get started on a few simple gardening jobs. After all, you reap what you sow.
Whether you have a sprawling lawn complete with a vegetable garden or a tiny courtyard with a few container pots, there's no reason why you can't transform your backyard into a thing of beauty. Although the spring and summer months yield the prettiest blooms, you'll need to maintain your backyard throughout winter for that to happen. But where should you start, and what should you plant?
Thanks to the help of some expert gardeners, we have the answer. Here, we've compiled a list of the key jobs you ought to be doing right now that are suitable for any backyard or gardening ability, amateur or seasoned pro. If your new year's resolution was to spend more time outside, there's no better place to start than in the garden.
Lilith is an expert at following news and trends across the world of interior design. She's committed to helping readers make the best choices in their homes (and gardens) through sharing practical tips and guides. In this article, she asks expert gardeners for their top tips and advice for getting busy in the backyard this month.
1. Tidy your lawn
If you're lucky enough to have a lawn, it deserves proper care and attention. There's no need to mow this time of year, but for good lawn care in winter you should give it a good rake every now and then.
'January is a great time to start thinking about your lawn care routine for the year,' says Diana Cox, blogger and gardening expert at The Gardening Talk. 'If you haven't already, now is the time to clear any leaves or debris accumulated on your lawn over the winter months. This will allow sunlight and air to reach the grass and encourage healthy growth.' She suggests using a leaf blower or a rake for the task, but you could also mow over it with a mulching mower.
2. Prune leggy shrubs
Even if you haven't planted your own plants or shrubs, chances are there's something in your backyard that will be thankful for a good pruning such as trees or hedges. Smaller plants in container gardens will also benefit from an albeit less severe pruning. Doing this during winter is best as the bacteria, fungi, and parasites that cause disease are either dead or dormant, preventing them from being transmitted.
As Diana explains: 'Pruning is essential to maintaining the health and appearance of your plants, and January is a good time to do it for many species. Prune any dead or damaged branches and any that are overcrowded or crossing over each other as this will encourage new growth and help your plants look their best.'
3. Fertilize your soil
Just as your houseplants might need a helping hand during the winter months, so will the plants in your garden. If you haven't already, January is the perfect time to introduce a little bit of fertilizer to your lawn, beds or containers.
To do this you can use an all-purpose fertilizer like this one from Amazon, or create your own mulch (one of the clever uses for dead leaves that you collected in the fall). 'This will help nourish your plants and get them off to a strong start for the year,' Diana says. 'Be sure to use a fertilizer appropriate for the type of plants you have and follow the manufacturer's instructions for application.'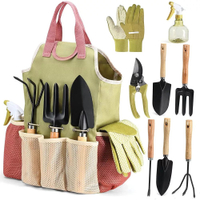 10 piece gardening tool set, Target
Whether you're a seasoned gardener or a complete novice, everyone deserves their own tool kit, and we love this miniature version from Target. This set has everything you need to take care of your garden, including a hand fork, trowel, and pruner, all of which fit into the trendy bag for secure storage.
What can you plant in your backyard in January?
Hardy greens
If you're looking to grow your own vegetables, January is a good time to start. 'While it may not be the most active time of year for gardening, there are still a few easy plants and seeds that you can sow in January,' Diana explains. 'Some options include hardy greens like lettuce, kale, and spinach, as well as herbs like parsley, cilantro, and chives.'
Even the smallest of gardens can become a secret oasis for your own organic veggies. If you don't have the space for a bed, now's the time to get stuck in with vegetable container gardening for a bountiful crop come spring and summer.
Late spring bulbs
The more green-thumbed among us will know that the majority of flowering bulbs will have been planted during fall, but there are a few varieties that you can still plant in January.
'There's still time to plant last-minute tulip bulbs,' says Hannah Bryce, professional gardener at Minnow and Wolf Flowers. As a general rule of thumb, if the ground is still workable and there are no ground frosts you can plant tulip bulbs. According to Hannah, the key is to just make sure they're planted deeply and have good drainage. 'If you have a small garden or are limited with space in your borders, try planting them directly into the lawn or in containers,' she adds.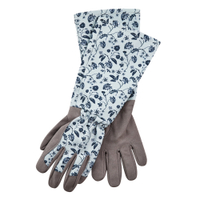 Floral Gardening Gloves, Walmart
For ultimate protection whilst gardening, try these gloves from Walmart. Sturdy synthetic leather on the palms and fingertips help to protect your hands from cuts, pricks, and blisters while you work, while the elbow-length gauntlet cuffs protect your forearms. We love pretty pattern best of all. Who said gardening couldn't be stylish?
Winter pansies
For some of us, a balcony or even just a windowbox is all we have to work with, but that doesn't mean gardening is off the cards.
'An easy and affordable way to add a splash of color to your garden in winter is to plant up little pots and display them on your garden table or windowsill,' says Hannah. 'I love to use vintage terracotta pots filled with violas or pansies, both of which are available now.'
'Last year my violas self seeded from the table into all the cracks on my uneven patio floor so I now have beautiful little plants popping up randomly around the base of the table,' she adds.
4. Sweetpeas
For a sweet-smelling backyard come summer, sweetpeas are an excellent choice. 'Hardy varieties with lovely long stems are best to sow during the winter,' Hannah explains. 'I usually sow mine in January and then again in March using root trainers or a deep pot.'
In locations with regular frosts, January is the time to plant sweetpeas and you should never wait until the last frost to sow as it will likely be too late. To plant sweet peas in containers, fill a deep pot with peat-free potting compost, dampen and then add the seed about 1 inch below the surface of the compost. The best part? They grow upwards, making them perfect for a vertical garden that will fit in even the smallest of spaces.
For style leaders and design lovers.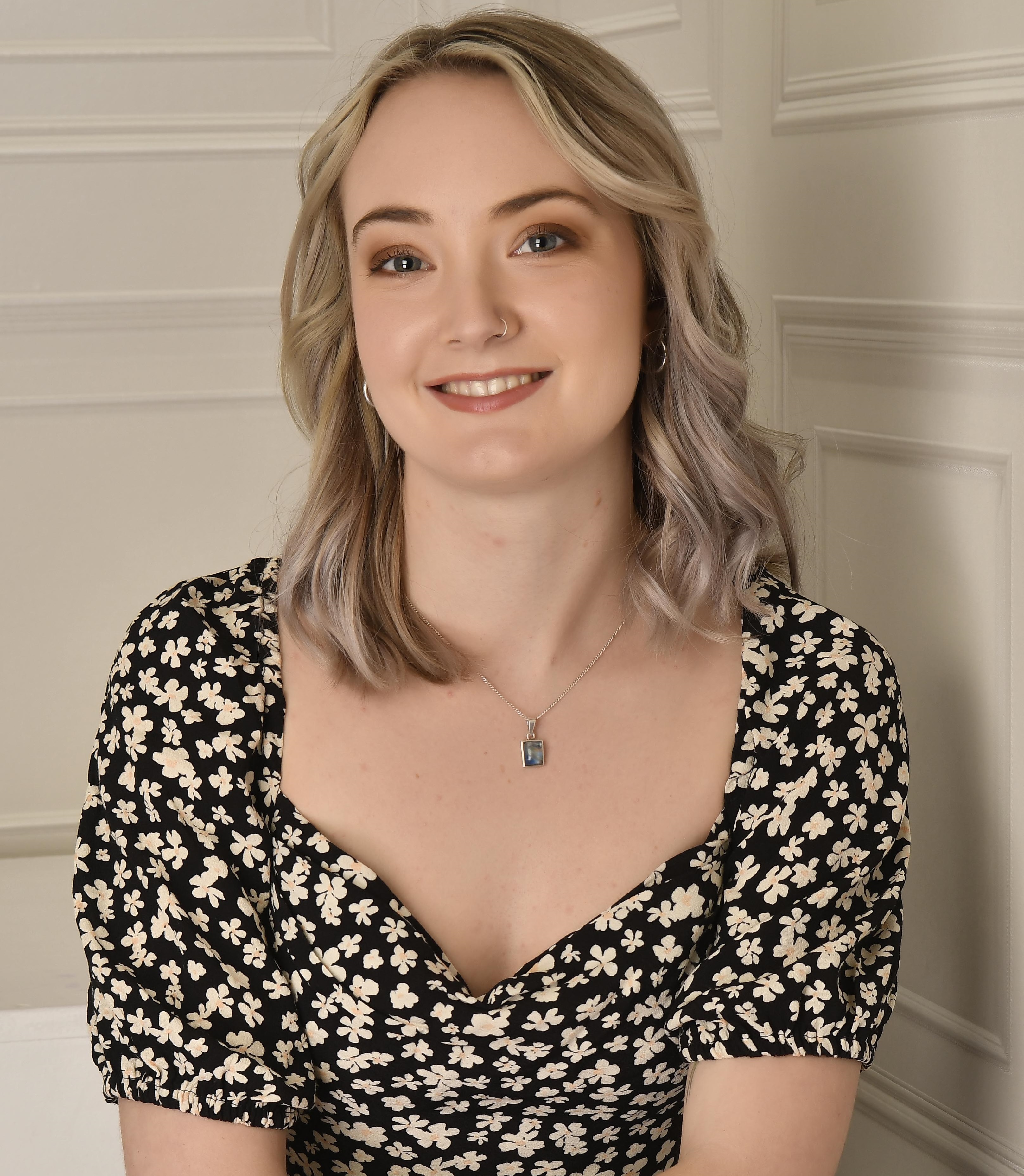 Lilith Hudson is the Staff Writer on Livingetc, and an expert at decoding trends and reporting on them as they happen. Writing news, features, and explainers for our digital platform, she's the go-to person for all the latest micro-trends, interior hacks, and color inspiration you need in your home. Lilith discovered a love for lifestyle journalism during her BA in English and Philosophy at the University of Nottingham where she spent more time writing for her student magazine than she did studying. After graduating, she decided to take things a step further and now holds an MA in Magazine Journalism from City, University of London, with previous experience at the Saturday Times Magazine, Evening Standard, DJ Mag, and The Simple Things Magazine. At weekends you'll find her renovating a tiny one-up, one-down annex next to her Dad's holiday cottage in the Derbyshire dales where she applies all the latest design ideas she's picked up through the week.