5 standout Lulu & Georgia pieces from Èlan Byrd's brand-new collaboration
Èlan Byrd's new Lulu & Georgia collaboration spotlights earthy and tonal pieces, focusing on rich texture with intentional construction.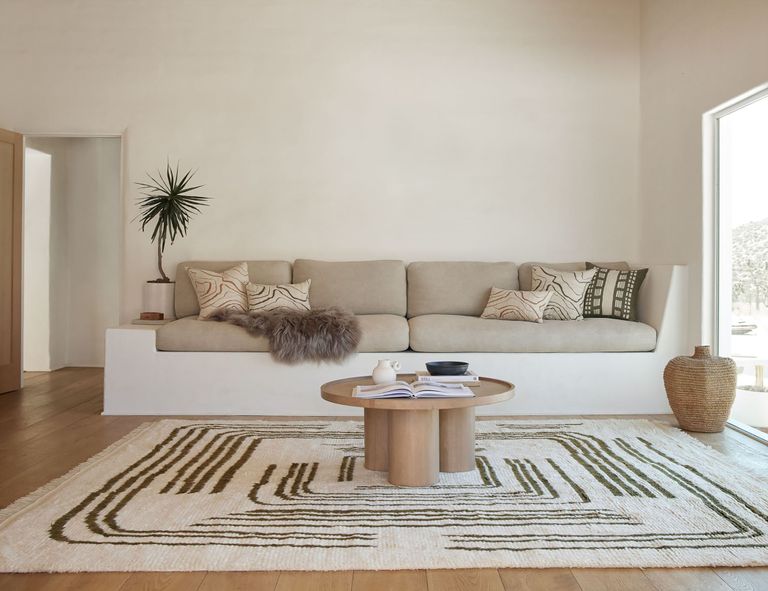 (Image credit: LaRue PR)
For Lulu & Georgia founder Sara Sugarman, her background in home décor runs deep. "I was raised in a family business that glamorized houses, hotels, and other residences around the world since 1955," Sugarman explains. 
In 2012, she launched Lulu & Georgia — named after her grandfather Lou and father, George — because "starting my own décor company seemed like a natural evolution for me," she explains. 
Now, almost a decade later, Sugarman continues to evolve her company in the right direction, most recently tapping artist and textile designer Èlan Byrd for a collaboration that ties back to her initial reason for launching her company. 
Byrd brings her tactile, organic style to a new rug and pillow collection designed exclusively for Lulu & Georgia. Earthy and tonal, this collaboration focuses on rich texture and slow, intentional construction, with each style inspired by Èlan's distinctive natural fiber artwork.
"My inspiration for the collection is a combination of the traveled path of our ancestors mixed with the ancient dwellings they built along the way," Byrd explains.
With prices starting at $98 and running upwards of $3,998, the collection is perfect for accentuating the best mattress or elevating modern living room tables — and we can prove it.
5 Lulu & Georgia x Èlan Byrd rugs to consider:
We've rounded up the five standout pieces from Lulu & Georgia's collaboration with Èlan Byrd below — all of which will make an impactful statement. 
1. The Adobe Rug
2. The Earth Maze Shag Rug
3. The Oasis Rug
4. The NoMad Rug
5. The Terra Rug
Brittany Romano joins Future as their U.S. Shopping E-commerce Editor, residing on the Upper East Side in New York City. From her start as a fashion market assistant at Marie Claire to building highly profitable commerce vertical at Us Weekly and AMI brands, Brittany has produced award-winning content covering everything from celebrity beauty hacks to must-have items from online sales. She is a graduate of New England College. When she isn't writing, you can spot her on Fifth Avenue lusting over the yet-another Chanel bag, making a stylish statement on her velvet couch (in the most luxurious sleepwear), or at a Boston Bruins game, in her signature So Kate Louboutins. 
Follow her on Instagram at @Rammmyyy.