I tried one of the world's most expensive beds, owned by megastars like Drake, and found out exactly how it's made
The Swedish company Hästens makes beds costing upwards of $588,000 – so what's the story behind them?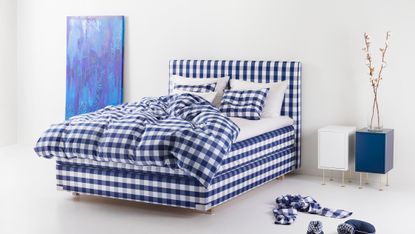 (Image credit: Hästens)
You've probably already heard of the Swedish bed makers Hästens – likely under a headline, like this one, that proclaims them the manufacturers of the world's most expensive beds. Though prices for a Hästens bed start at around $7,500 for a 90cm Excel – and there are accessories on offer too, from bed linen to pyjamas – they reach $588,990 and beyond for the most expensive model.
So what's the story behind such an investment product – and is the brand's famous blue check a bedroom idea to get behind? We took a trip to Köping, Sweden, to the brand's factory and HQ, to find out just what goes on behind the scenes.
How is a Hästens bed made?
The factory tour in Köping takes you through the entire process of building a Hästens bed, from processing horsehair – the foundation for every bed thanks to its ventilating, allergen-free properties – to finishing each piece by hand.
Layers of horsehair and cotton wool, as well as flax – which the brand says helps reduce static electricity – are added on top of springs, before being covered with Hästens' check fabric. The finishing touches, including sewing to create the signature tufted finish and improve the stability of the mattress, are done by hand. The whole process takes hundreds of man hours – up to 600 for the Grand Vividus, the brand's most expensive bed.
'A Hästens bed has a functional design,' says Jan Ryde, fifth-generation owner and CEO of Hästens and author of When Business is Love, out in October. 'Every detail of our design has an intent, refined over 170 years to enable people to fall asleep quickly and stay asleep. The horsetail hair creates millions of springs, which gives you a floating feeling while you're completely supported, and together with cotton and wool it provides a natural ventilation system.'
For the Grand Vividus – Hästens' most expensive model – the process is a little different: the edges are finished with leather, the corners with stingray skin, and the whole thing topped off with a brass adornment.
The beds work as a full system, with a base, mattress and top mattress, all covered in a single fabric – usually the signature blue check. 'Everything works together to create a safe place for rest so you can wake up more joyful,' adds Jan. 'The main factors for good sleep are good support, the right temperature and silence, and that is something we very intently consider in every detail in our beds.'
Hästens as a company is over 170 years old, but the brand has recently celebrated 45 years of its iconic blue check design – the feature that arguably most makes a Hästens bed recognisable.
'My father, Jack Ryde, created the Hästens Blue Check pattern and introduced it on one of our most iconic beds, the 2000T, back in 1978,' says Jan. 'He wanted to create a bed that stood out from other furniture, one that made a bold statement but also had a timeless design that would last as long as our beds. The oldest Hästens bed still in use today is over 100 years old.'
While the blue check is the most popular design, the beds are available in a range of colors, from neutral beige to dramatic black.
Is a Hästens bed worth the money?
Look, there aren't many of us here who can afford to spend hundreds of thousands of dollars on a bed – Drake is a well-known customer of the $588,000-plus Grand Vividus, which gives you an idea of who's buying the highest-end models. But look towards the other end of the spectrum and the prices are more palatable.
Charlotta Swan, Hästens' global PR lead, told us that some Swedish customers add to the mortgage on their house in order to buy a Hästens bed – such is the value they put on a good night's sleep. Jan agrees: 'People are paying more and more attention to the relation between sleep and health, and they are willing to invest in themselves in this field by choosing high quality sleep products,' he says.
We had an opportunity to test the beds in the Köping showroom, and yes – these things are comfortable. Comfortable enough that we almost fell asleep several times, actually. The top mattress is sinkably soft but has more than enough stability – reinforced corners mean you can sit or roll close to the edge without falling off. We also tried several beds out à deux and discovered that the other person's movements are barely noticeable.
But one of the draws of owning a Hästens bed is in the blue check itself. It's an iconic pattern, so if you're someone who loves the idea of owning a piece of design history, you can rest assured you're investing in quality – as the processes that go into making one of these beds show, the brand takes craftsmanship pretty seriously. 'We put an abundance of love into everything we do, because we love our customers and want to serve them by providing the best possible tool for sleep,' says Jan.
The Livingetc newsletter is your shortcut to the now and the next in home design. Subscribe today to receive a stunning free 200-page book of the best homes from around the world.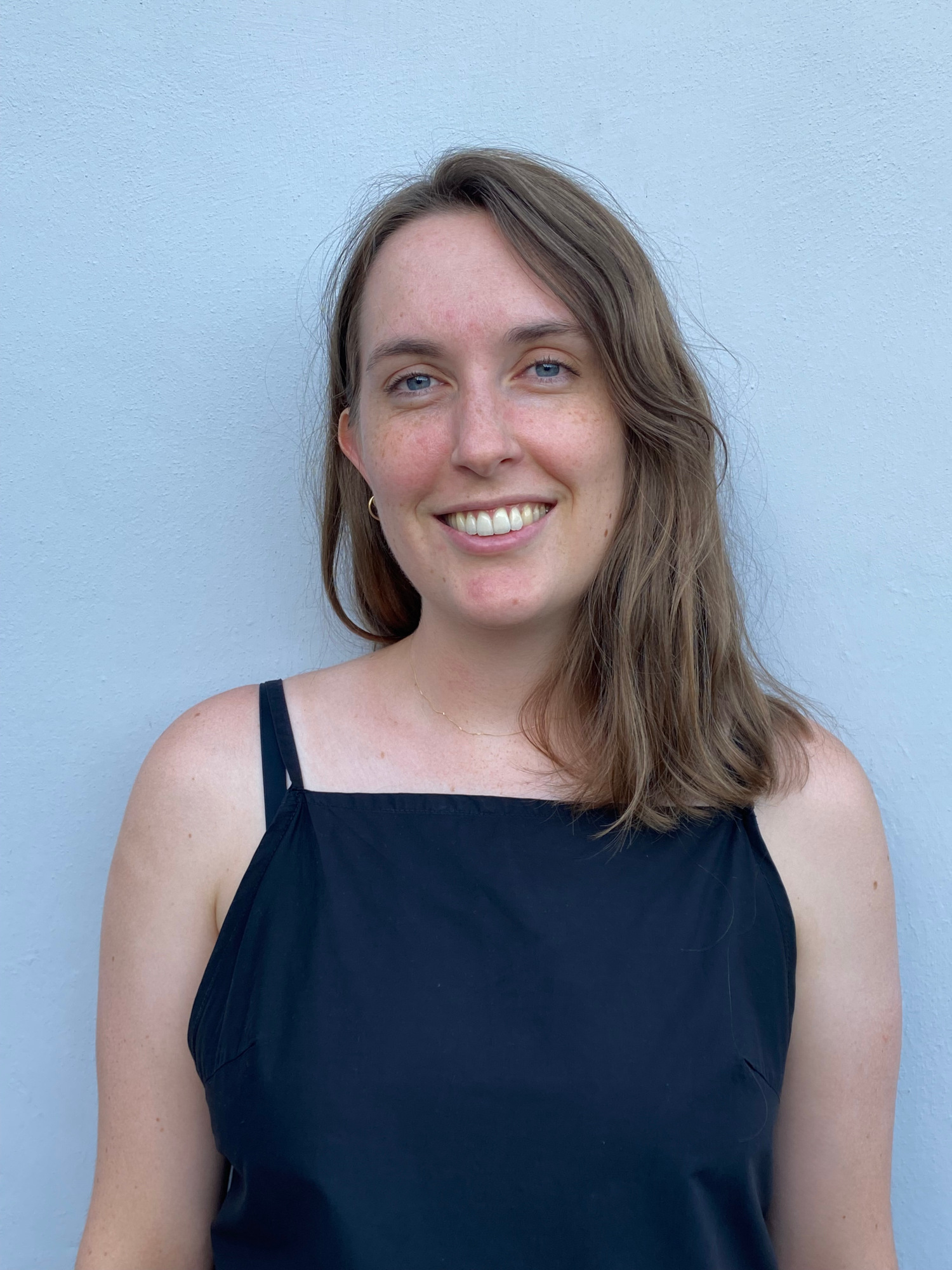 Ellen is deputy editor of Livingetc magazine. She cut her teeth working for sister publication Real Homes, starting as features editor before becoming deputy editor. There, she enjoyed taking a peek inside beautiful homes and discovered a love for design and architecture that eventually led her here. She has also written for other titles including Homes & Gardens and Gardeningetc. While she gets ready to buy a house of her own, she takes inspiration from the works of some of her favourite architects and tastemakers. She has a particular passion for green design and enjoys shopping small, local and second-hand where she can.