This TikTok limewash paint hack costs less than $15 – here's everything you need to know
This DIY hack for limewash paints is all about mixing regular paint with water. And the effect is soothing, natural and beautiful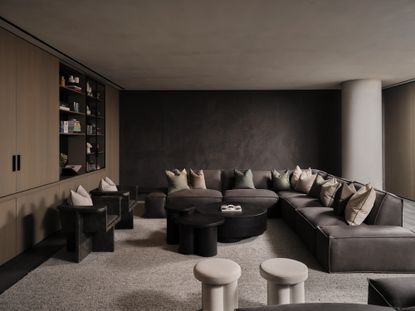 (Image credit: NAINOA)
Limewash walls are beautifully rustic yet have a fresh feel. These can transform any interior, and work in all styles of homes. 'Limewash is a fantastic textural finish that has been around for centuries,' says Julia Mack, founder of Julia Mack Design. 'Composed of crushed limestone and innately non-toxic, limewash will add a quiet calm to any room.'
The paint, however is more difficult to come by than regular emulsion, with limited colors on offer and a higher price tag. So you can understand my delight when I came across a TikTok tutorial for a DIY limewash effect using regular water-based paint that claimed to cost less than $15!
Here's everything to know about this paint idea.
How does the paint technique work?
'Romantic with old world charm, limewash envelopes the occupant with its subtle and transformative texture and color,' says Julia Mack. 'Unlike its more formal and shiny cousin called Venetian plaster, limewash is a matte finish that relies upon the consistent brushstrokes and tonal hues to make a soothing and subtle impact upon a space.'
This ancient painting method uses a century-old technique that involves larger strokes and a wide, long-haired brush to achieve that distinctive textured and cloud-like effect. Very different from regular paints that fall flat on a surface, limewash paint penetrates the substrate and forms a chemical bond with the material. It also has a more translucent and textured finish, rather than a glossy effect. As a firm fan of the roller and lacking self-confidence in my artisanal brush stroke abilities, I was put off trying limewash walls in my own home, admiring them from afar instead.
However, this TikTok trend changed my mind.
How to achieve DIY limewash effect walls?
Real limewash paint is known for its characteristic, chalky appearance. This DIY version has the same effect but involves thinning paint by mixing it with water, then applying it to the wall in circular motions using a cloth instead of a brush.
As with any paint job, you should start by preparing your walls. While this step isn't as vital as it would be if you were going for a smooth application with a matte, satin, or eggshell paint finish, you should still sand your walls and apply a primer before you try this limewash paint hack. This will allow you to have a blank canvas to emphasize the mottled color effect. It's a good idea to do this even if you have white walls as it will help your paint job last longer.
'Limewash naturally has texture and any scratches and marks naturally blend into the texture which adds to the character,' says Kashi Shikunova, director at Yam Studios. 'Its subtle texture and soft shades give it a timeless look. Plus, it changes with light as the day goes on and works well with old or new furniture styles.'
How to buy the paint?
The next step to achieving the look is buying your paint. Since the traditional limewashing walls trend results in an off-white color, even modern versions that have pigment added tend to stick to more neutral earthy tones since these are the best way to bring out the nuanced shades that add depth to your wall.
The TikTok tutorial by @chrystalspalace mixes five or six different shades to create a more complex color. Now I know what you're thinking – buying six tins of paint won't come cheap! Well, this is where tester pots become your best friend. I went down to my local hardware store and purchased five paint samples for a few dollars each (I went for a selection of warm taupe tones).
'For color choices, try using a taupe lime wash paint on the walls paired with olive green upholstery, such as a headboard or lounge chair,' say Jenna and Mariana, founders of Interior Fox. 'You can introduce a variety of wood tones with this pairing as well from framed artwork, furniture, and hardware.'
Recommended Primer & Undercoat: Mid Tones
Price: $40 for 3 liters
Consider this paint color that looks particularly nice in a limewash effect. The tone is soothing, calming and can open up a space to more light.
The perfect paint consistency
Now, you'll need to mix your paint with water. You could use a paint mixing tray, or an old washing-up bowl will do the trick if you have one (I used the latter!). I found that it's best to put the water in first to stop your paint from sticking to the bowl.
I used around one part paint to three parts water. The measurements don't have to be exact as you can add more water or paint as needed, plus the consistency of the paint brand you're using will factor into this. About 30% paint to 70% water is a good ratio to aim for– you're looking for a thin, watery consistency. After adding the water, I slowly tipped small amounts of the sample paint in, stirring as I went.
'To achieve the perfect look for living room paint, you need to keep the texture running consistently for the best effect: vertical, horizontal, or in a cloud-like circular pattern, and don't forget the ceiling for a truly cocoon-like effect,' says Julia. 'If the space has a high ceiling, consider running your textural pattern vertically then connect the lines at the ceiling for a full limewash effect.'
Marshalltown Heavy-Duty Paint Tray
Size: 1 x 1 x 1 inches
Price: $14
Solvent-resistant, non-stick, this tray is the ideal one to use with all paints and stains. Its spout allows for easy transfer of paint.
Applying the paint
Finally, apply the watered-down paint to your wall using a lint-free cloth or an old rag. I found that tack cloths from Amazon worked well since they're designed for professional woodwork and painting.
Dip the cloth into the thinned paint solution and rub it onto your wall in circular motions, blending outwards to achieve the marbled look. Although I'm usually a perfectionist, I embraced the imperfect appearance of this limewash effect. Don't worry if you make a mistake – simply work around it, and blend it into the rest of the wall, and trust the process!
Make sure you distribute the paint evenly to ensure the color remains consistent, though. I found the best technique was to keep moving across the wall until the cloth had no paint left on it. This results in the perfect modern rustic look.
If the color looks too light or thin for your liking, don't worry. It's a good idea to do at least two or three coats to achieve a more dimensional look (just make sure you use the paint sparingly so that you don't end up with a block color wall). It's certainly a time-consuming process that demands patience, but the results are so worth it.
'Really take the time to map out and plan your limewash application to your space,' says Julia. 'Create a test patch of a few color options then take the time to let it dry to be certain that the full textural effect is the one that you are after. Careful planning will ensure that the application is effective without any disruptions to the beautiful texture that you are working to create.'
All in all, the limewash accent wall in my bedroom took around two hours and cost about $15, making it the perfect weekend project. Not only is it a far cheaper alternative to original limewash, but it's less commitment, too; when you're tired of it, you can simply paint over it. I'll certainly be carrying this paint hack with me across every home I own!
Eshazu Superior Tack Cloths
Material: Cotton
Price: $7
Consider this tack cloth, made with soft cotton mesh to remove dust particles, dirt, lint, sanding residue, and sawdust. This can also be used to apply limewash paint.
What is an alternative to limewash paint?
If limewash paint is not your style or if you find it too expensive, then silicate paints could work just as well. This type of paint soaks into the substrate and doesn't create a film over the surface of the substrate but instead chemically bonds to it in a process called silicification. The look is tactical and two dimensional, just like limewash.
What primer should you use for limewash walls?
Before applying the limewash paint, you need to use a mineral-based primer, such as an acrylic primer. This creates the perfect surface for the paint to bond to.
The Livingetc newsletter is your shortcut to the now and the next in home design. Subscribe today to receive a stunning free 200-page book of the best homes from around the world.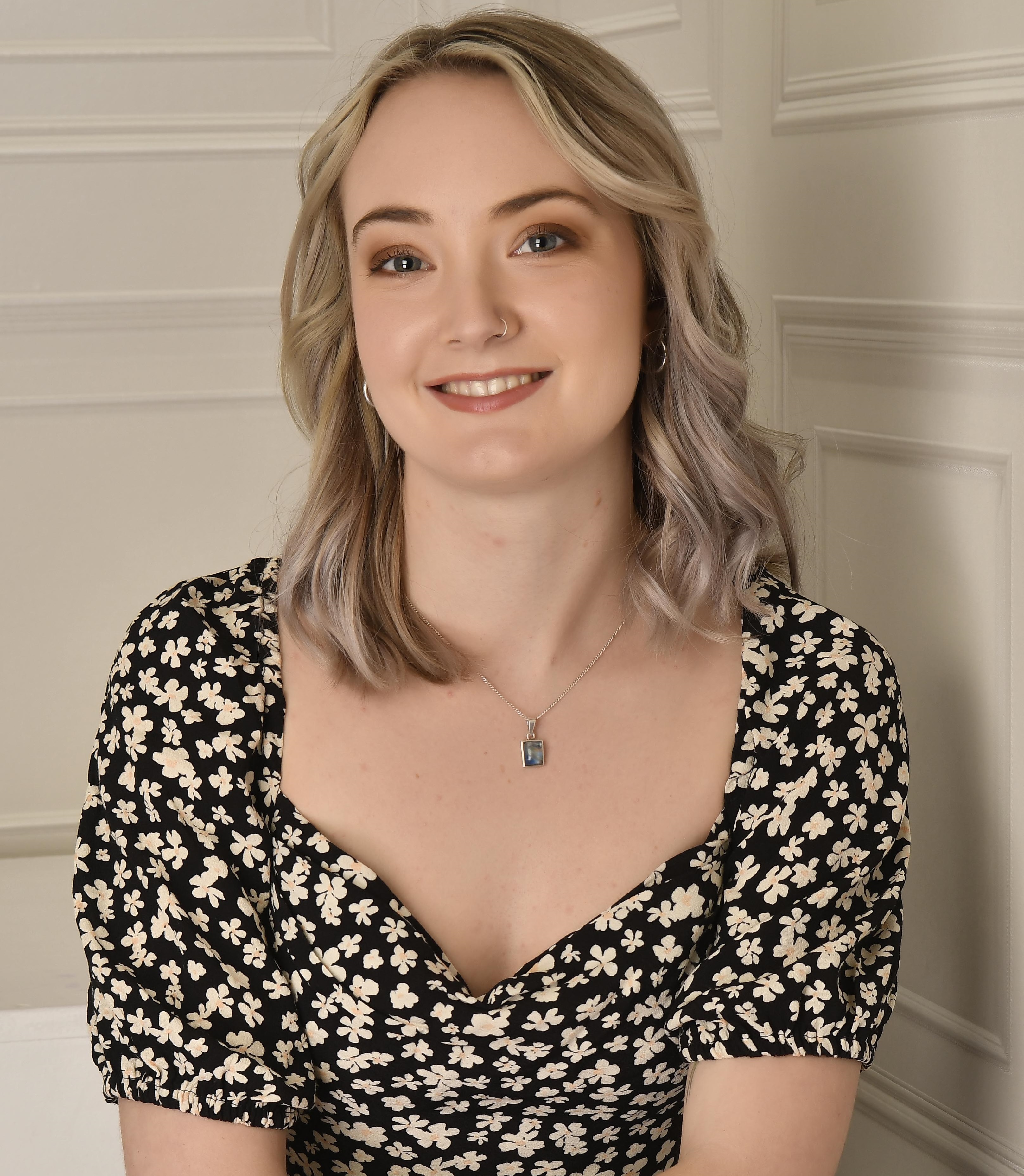 Lilith Hudson is the News Editor at Livingetc, and an expert at decoding trends and reporting on them as they happen. Writing news, features, and explainers for our digital platform, she's the go-to person for all the latest micro-trends, interior hacks, and color inspiration you need in your home. Lilith discovered a love for lifestyle journalism during her BA in English and Philosophy at the University of Nottingham where she spent more time writing for her student magazine than she did studying. After graduating, she decided to take things a step further and now holds an MA in Magazine Journalism from City, University of London, with previous experience at the Saturday Times Magazine, Evening Standard, DJ Mag, and The Simple Things Magazine. At weekends you'll find her renovating a tiny one-up, one-down annex next to her Dad's holiday cottage in the Derbyshire dales where she applies all the latest design ideas she's picked up through the week.
With contributions from