I've found the mirror trend that finally makes this wall decor as exciting and design-forward as it should be
Looking for a mirror that reflects your personality? This new trend might just be the best way to add some character to your walls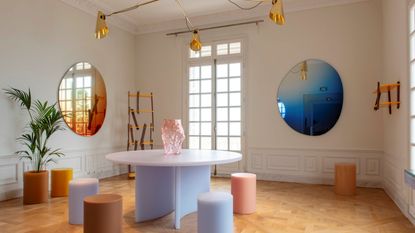 (Image credit: Studio Sabine Marcelis)
Mirrors aren't always the most exciting piece of wall decor - after all, apart from their frame, all they really do is reflect whatever else is in your space. However, there's a new mirror trend I've been noticing that elevates the mirror to a new level of design for your walls.
Color-tinted mirrors are really taking off. 'If you see the world through rose-colored glasses, a colored mirror may be for you,' says Bethany Adams of Bethany Adams Interiors. 'Like traditional mirrors, they work to bounce light around a space and look great on the wall, but today's colored mirrors add that extra element of fun to a space.'
It's a trend that mostly exists in the luxury home decor sphere right now, but it might just be the next big thing to filter down into more budget-friendly stores, too. Here are some of my favorite examples of this interior design trend and some shopping tips for how best to introduce the colored mirror look in your home.
Why are colored mirrors trending?
More and more, designers and homeowners are looking for playful and unique ways to add color to interiors. Aside from traditional ways to add color through paint, decor is taking off in colorful manifestations, and designers are subverting decorative pieces by bringing color to unexpected pieces.
They bounce color and light around, bringing an almost filtered finish and warmth to your room, and can bring a jewelry box vintage charm, and add a point of interest.
Studio Sabine Marcelis is one such designer living and working in Rotterdam in the Netherlands. She has created a beautiful array of irregularly shaped mirrors in various graduations of ombre color. From fading blues to orange tints, these bring bold color and personality to a room and are a great way to decorate a white wall.
'Materials which have transparency, reflective qualities, and color are eye-catching and have an element of magic to them,' says Sabine. 'We are seeing a lot of designers playing into these qualities and effects. Having worked with colored mirrors for over a decade - they still have not lost their allure for me.'
'They offer so many different moments throughout the day when the sun reflects off them or when you let artificial light shine through them,' Sabine adds. 'I love to work with warm colors as they can influence the experience of space so well.'
What colorways work best for tinted mirrors?
In this elegant apartment designed by Maddux Creative, a rust-brown shade is used in varying hues throughout the room. The spectrum of shades culminates in the mirror, which fades from reddish brown to clear and makes a dramatic statement centerpiece, adding color to the walls.
The mirror works to reflect the history of the home too, which is a second-floor Art Deco apartment, built in the 1920s.
It brings a vintage charm to the space, while also giving a solar system look to the space, supported by the mobile-like light fixture in the center of the room. It's traditional meets contemporary in a soothing way.
This rust red coloring makes for a great colored mirror, and when in doubt, the warmer shades of orange, pink and red will make the space feel warm and are a great ways to warm up stark white walls.
'I'd opt for a pink colored mirror,' says Bethany Adams of Bethany Adams Interiors. Pink mirrors bring warmth, and a rosy glow.
3 colored mirrors to buy now
$112
This oval mirror has a subtle, gradiented tint that might be the best option if you want a taste of the colored look, but without going too bold. The rose colorway is probably my favorite.
$899
Rondo abstract donut mirror
I love the pale green of this mirror, creating a jewel-like effect. It's a piece that still casts a reflection yet simultaneously creates an enchanting piece of decor, perfect for any room in the home.
$1,355
This mirror designed by Giovanni Botticelli uses both colored matte and reflective glass to create an artistic colored mirror. It is also available in a peachy orange, but I like this uplifting and warming tone of blue.
How decorate you walls with a color-tinted mirror
Consider the color mirror trend in place of a piece of wall art, providing the interest that a piece of art or sculpture might, while being practical too. In a functional room where your morning routine takes place, like a bathroom, you might be more inclined to have a mirror that is going to give you an accurate reflection in natural lighting, but a mantelpiece or entryway would both be great spots for a colored mirror.
You might also want a colored mirror in a room that needs warming up or a pop of color, like this design from New York-based design firm New Design Project, with the mirror created by Zieta Studio adding a dose of color to an otherwise monochrome room.
Bring colored glass into the home
The colored glass look can also be achieved in other ways. From small decorative pieces dotted around the home (look for on-trend Murano in the form of glass bottles, vases and bowls), to bigger glass pieces like windows or even doors.
Designer Piero Lissoni of Glas Italia has taken it to another level with the Sherazade Patchwork door, which also exists in a retractable or hinged version or as a partition wall.
'The beauty of this multicolor version is that the panels overlapping create very particular chromatic effects,' says Annina Preda of Glas Italia. 'The transparent colored panels color the natural light, creating a feeling and atmosphere in the room.'
The Livingetc newsletter is your shortcut to the now and the next in home design. Subscribe today to receive a stunning free 200-page book of the best homes from around the world.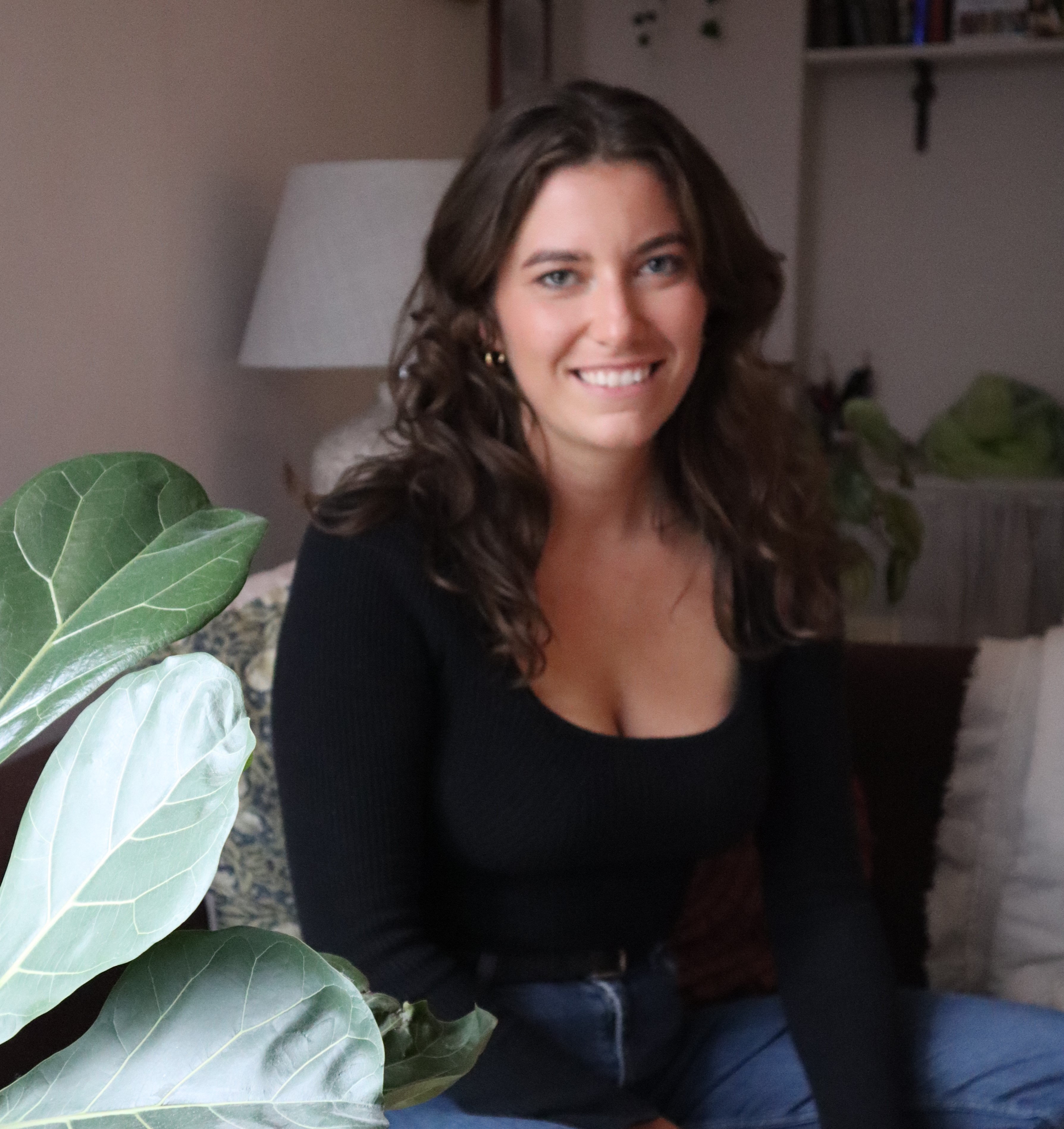 Livingetc content editor and design expert
Oonagh is a content editor at Livingetc.com and an expert at spotting the interior trends that are making waves in the design world. Writing a mix of everything and everything from home tours to news, long-form features to design idea pieces on the website, as well as frequently featured in the monthly print magazine, she's the go-to for design advice in the home. Previously, she worked on a London property title, producing long-read interiors features, style pages and conducting interviews with a range of famous faces from the UK interiors scene, from Kit Kemp to Robert Kime. In doing so, she has developed a keen interest in London's historical architecture and the city's distinct tastemakers paving the way in the world of interiors.