Say hello to the 'sitooterie' – the backyard trend that's all about curating your dream outdoor spot
Whether you've heard of the term 'sitooterie' or not, it's something that everyone can recreate in their own backyards, no matter the size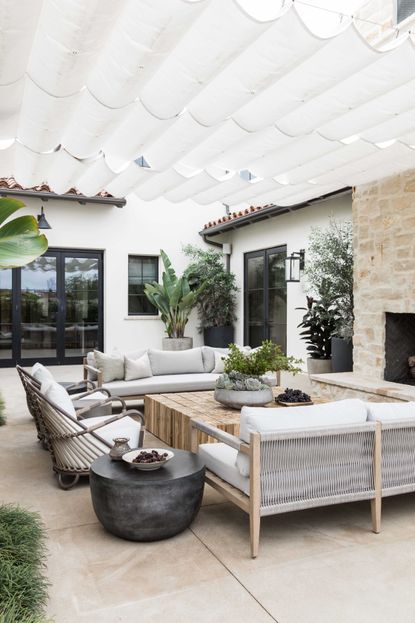 (Image credit: Vanessa Lentine. Design: Pure Salt Interiors)
The Livingetc Newsletter
For style leaders and design lovers.
Thank you for signing up to LivingEtc. You will receive a verification email shortly.
There was a problem. Please refresh the page and try again.
You might not have heard of the term 'sitooterie', the charming Scottish term that is all about carving out a small seating area, or even just a small moment in your backyard. But at Livingetc, this cute colloquialism has stolen our hearts and convinced us all that we need to factor a sitooterie into our backyard designs this summer.
If you're a fan of the term as we are, here are some ideas for curating your very own sitooterie for a quiet place of contemplation in your backyard.
Oonagh is an interiors writer and editor, and expert at keeping up with trends from the world of interior design. For this story, she's spoken to the landscape designers to find out what exactly a sitooterie is, and how to create one in your own backyard.
What is a 'sitooterie'?
So what exactly is a sitooterie? A classic sitooterie is a structure that has become a typical feature of landscape designs throughout Scotland, typically constructed from wood or stone, with an element of privacy and seclusion. And it's where you sit out (or, with a Scottish accent, 'sit oot'), relax and unwind as comfortably as possible. The addition of small windows make some of them perfect retreats or places to withdraw.
In everyday modern backyards, it's about creating a small seating area for relaxation. It can be anything from a pergola-covered seating area to a summerhouse. Crucially, it doesn't need to be a structure and can be as simple as a mere bench in a special part of your backyard.
'Simply set up a gathering space surrounded by the lush landscape and voilà! - a sitooterie!' says landscape designer, Susan Skornicka. 'I hadn't heard this term before but I am an instant fan of it,' says Susan . 'We create our own forms of sitooteries in every home we work on.'
Ideas for creating a sitooterie in your backyard
1. Create a sitooterie with a simple bench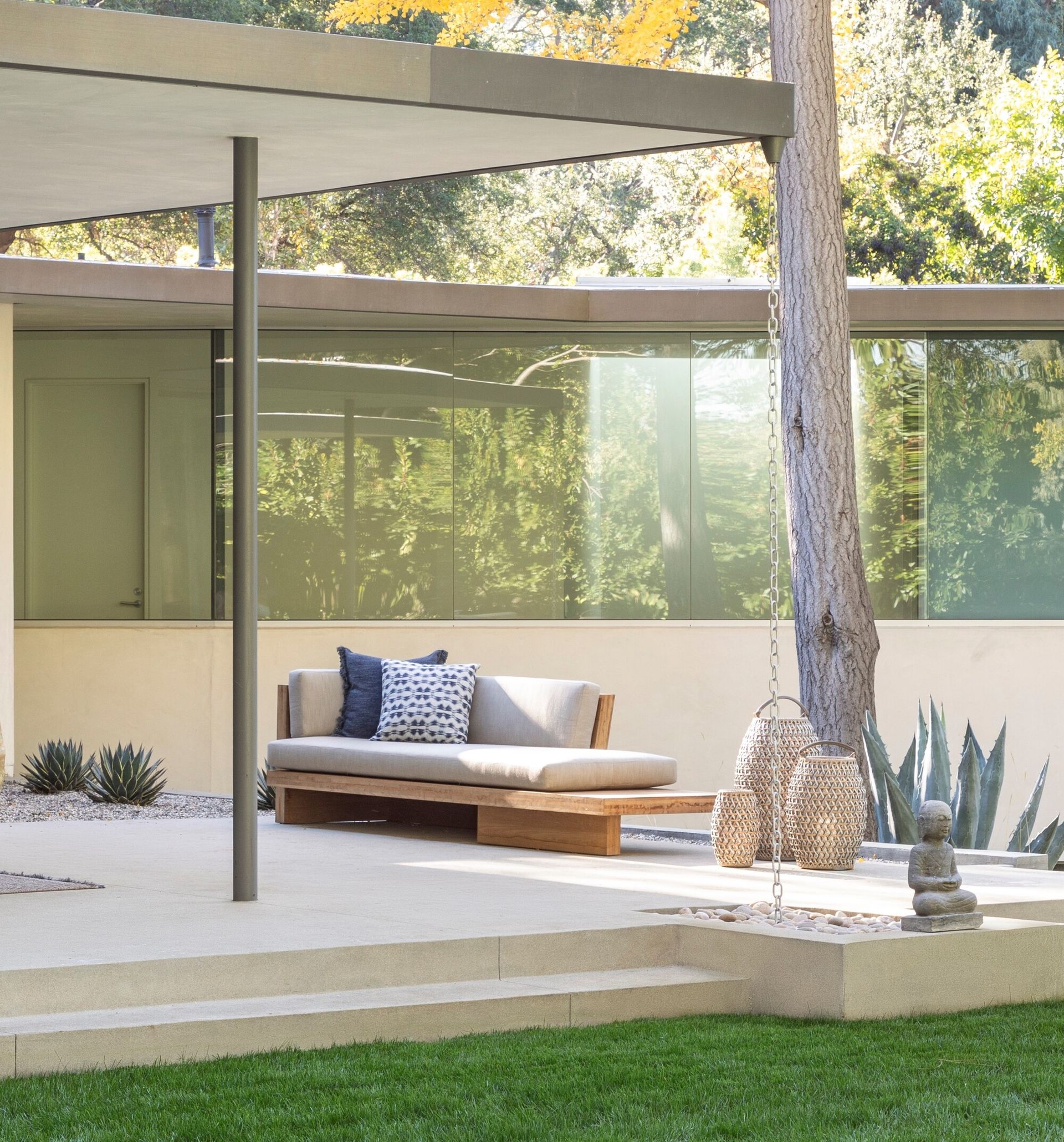 Your sitooterie doesn't need to take the form of an outhouse and can be as simple as a well-placed backyard bench. It's more about the location of the bench, if your backyard bench is facing the right way, which can give it a sitooterie feel.
Your natural instinct might be to place the bench along a fence, slotting in and mimicking the footprint of your backyard perimeters, but a standalone bench has as much design power and can make a statement. 'It's not quite home without an area to gather in the middle of the garden, and this kind of area can be created without adding a structure', says Susan.
You might also want to think about the way your bench is facing. A key element of the sitooterie is relaxation, so create a quiet corner for you to enjoy the natural elements by considering the direction of the bench. You might want it directed towards a focal point in the backyard, like a water feature, or under your favorite tree, or perhaps it sits in the shade and faces away from any glaring sunshine.
Sitooteries are all about seclusion, so go bold with your decision for where in the backyard to place your bench and it might just surprise you. An area that previously felt a little lackluster could easily transform and beckon you outdoors.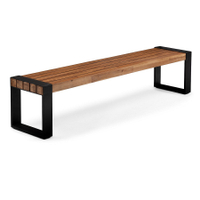 This beautiful backless bench is simple and won't look out of place surrounded by foliage with its beautiful warmth, crafted from solid acacia wood.
2. Curate a dedicated seating area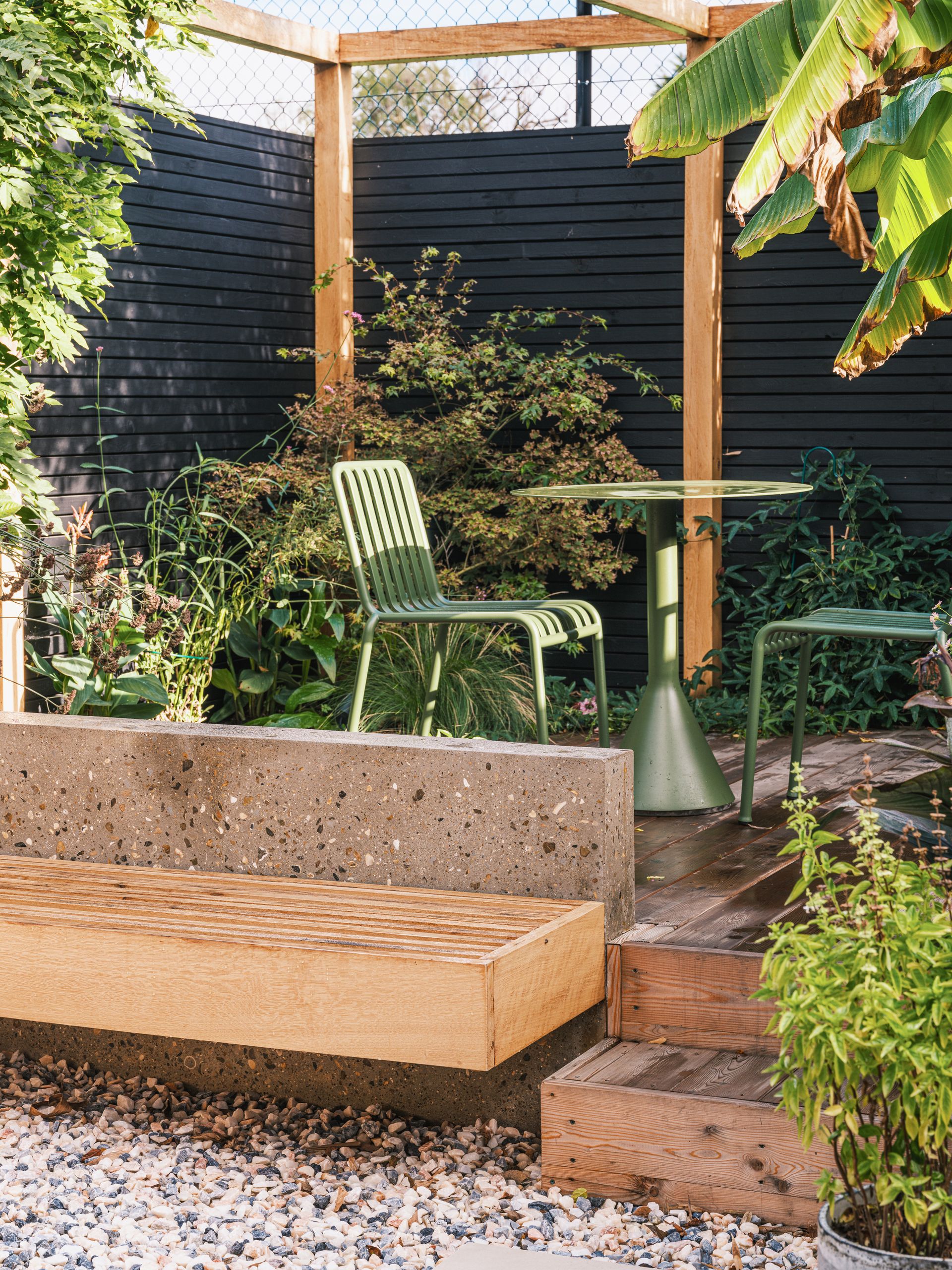 Another sitooterie might involve modern outdoor furniture to create a simple seating area. An armchair that can tolerate the elements, a couple of beautiful steel chairs, such as this set-up from Studio Webster Dale, just give this extra slither of backyard a purpose, and gives you a reason to take those steps up to the upper terrace for a quiet moment of contemplation.
Anchor the seats with an outdoor coffee table that helps establish this zone as a place for sitting, relaxing, or socializing.
'We always try to incorporate at least two different seating areas so that the grownups can have their space while the kids have their own,' advises Kate Anne of Kate Anne Designs 'or two grownup conversations can take place separately at a gathering.'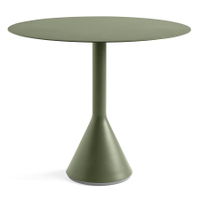 From Hay's Palissade outdoor collection, this elegant coffee table is the piece used by Studio Webster Dale, and is made from durable powder-coated steel in a tasteful olive green.
3. Create a quiet spot for relaxation with a hanging swing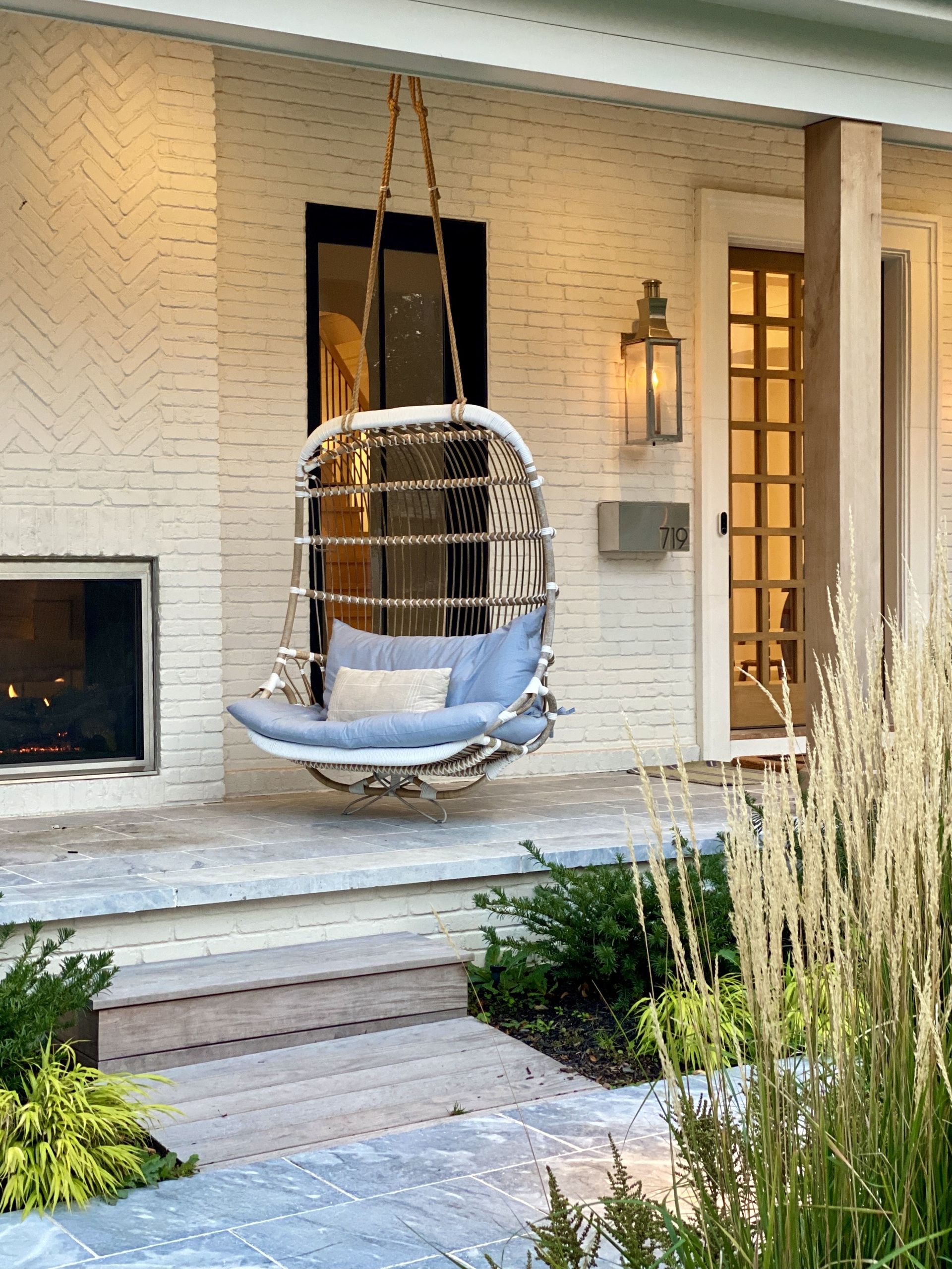 Sitooteries are also about seclusion and carving a moment for yourself. I'm a fan of the backyard swing, an evolution from the hammock that feels like a bit more of a permanent addition to your backyard.
If you're looking for a spot to place your swing, a covered small porch provides shelter and can make for a nice spot to look out onto the rest of the backyard. 'It is also a perfect spot for these Serena & Lily hanging rattan chairs,' says Ellie Mroz of Ellie Mroz Designs who created this sitooterie in her own backyard. Avid travelers and self-professed beach-seekers, Ellie and her husband Mike brought their love of the West Coast to their front porch.
'We tethered them to the stone so they always face in the right direction - swaying and bobbing but not twisting and swinging.'
5. Construct a wooden trellis structure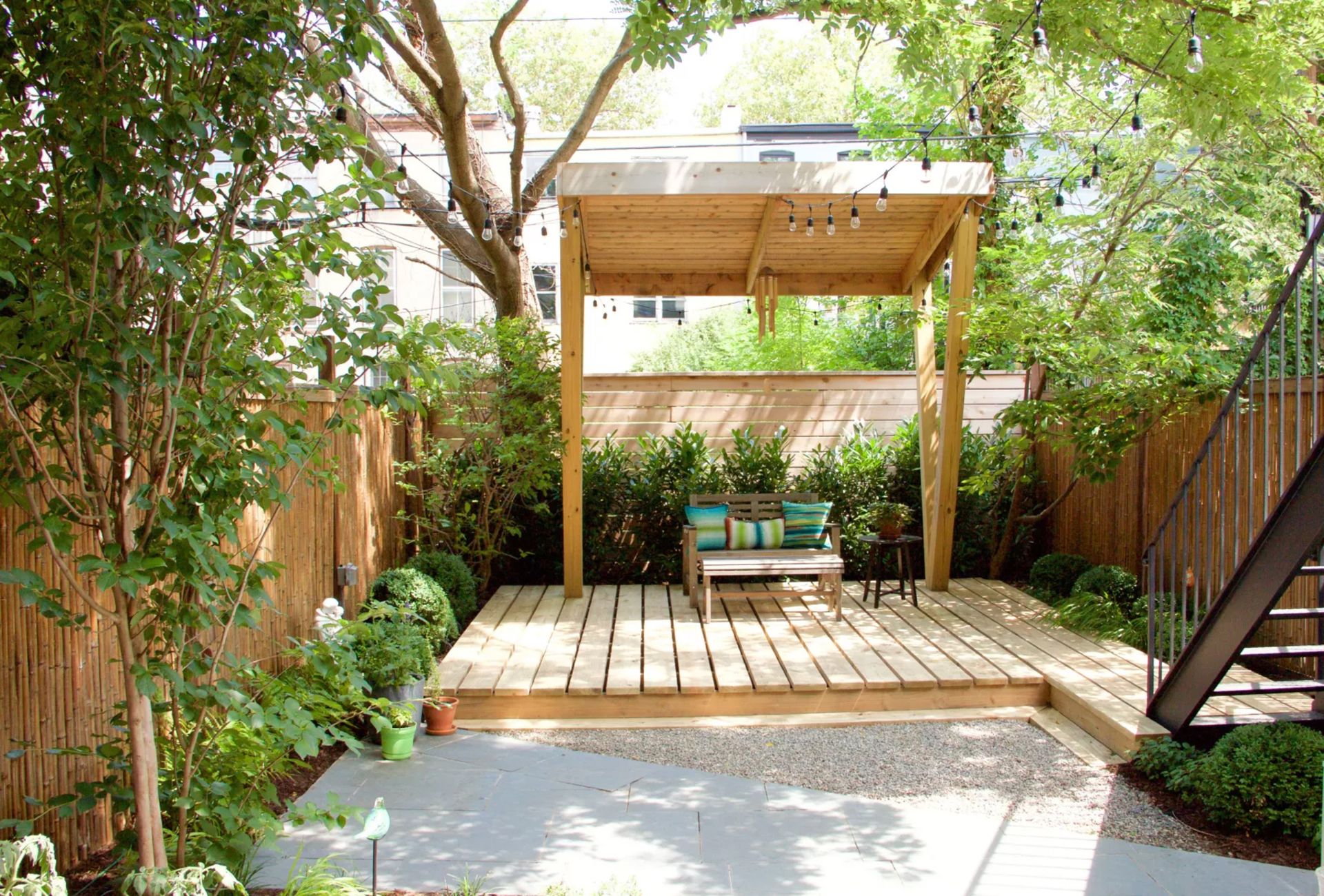 'A sitooterie can take all shapes and incorporate so many different vibes, including patios with wood trellis structures,' says Kate.
This shade structure in Brookyln from Katherine Aul Cervoni, landscape designer and founder of Staghorn NYC and The Cultivation by Kat does just that.
'A shelter is a nice addition to a relaxing space as it provides coverage from sun and sometimes rain. It gives privacy, helps define a special destination and can even help define a style or set a mood.
'You can keep it plain or add white billowy curtains that can make a space feel more boho while simple, clean lines can bring a modern feeling. It gives dimensions and sometimes a pop of color with fabric.'
Wooden trellises are great for growing and training outdoor plants and vines. Think wysteria, ivy or grapevine (although the latter can easily grow out of control, and needs constant pruning in the late summer). Just make sure you protect the wood to avoid it rotting over time.
6. Or add a more temporary outdoor structure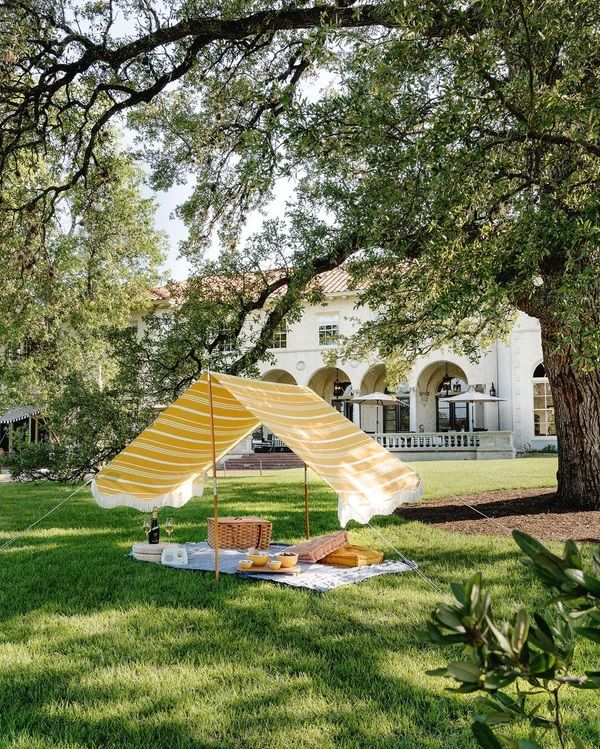 For something a little more temporary and simple, a backyard umbrellas or cabana can easily give you your own sitooterie in the summer months, and be deconstructed and easily folded away come the cooler months. No matter the size of your backyard, they can provide a dedicated zone for entertaining, and with a simple pinic blanket and a couple of deckchairs, add a touch of whimsy during the summer months.
'Backyard tents and shelters are a nice addition to a relaxing space,' says Kat. 'They can provide coverage from the sun and sometimes rain, give privacy, helps define a special destination, and can help define a style or set a mood.'
If you're looking for a great brand of beach umbrella or backyard cabana, Business & Pleasure have a range of prints and bold colors.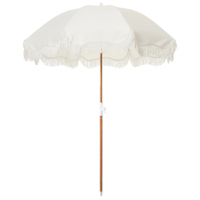 For style leaders and design lovers.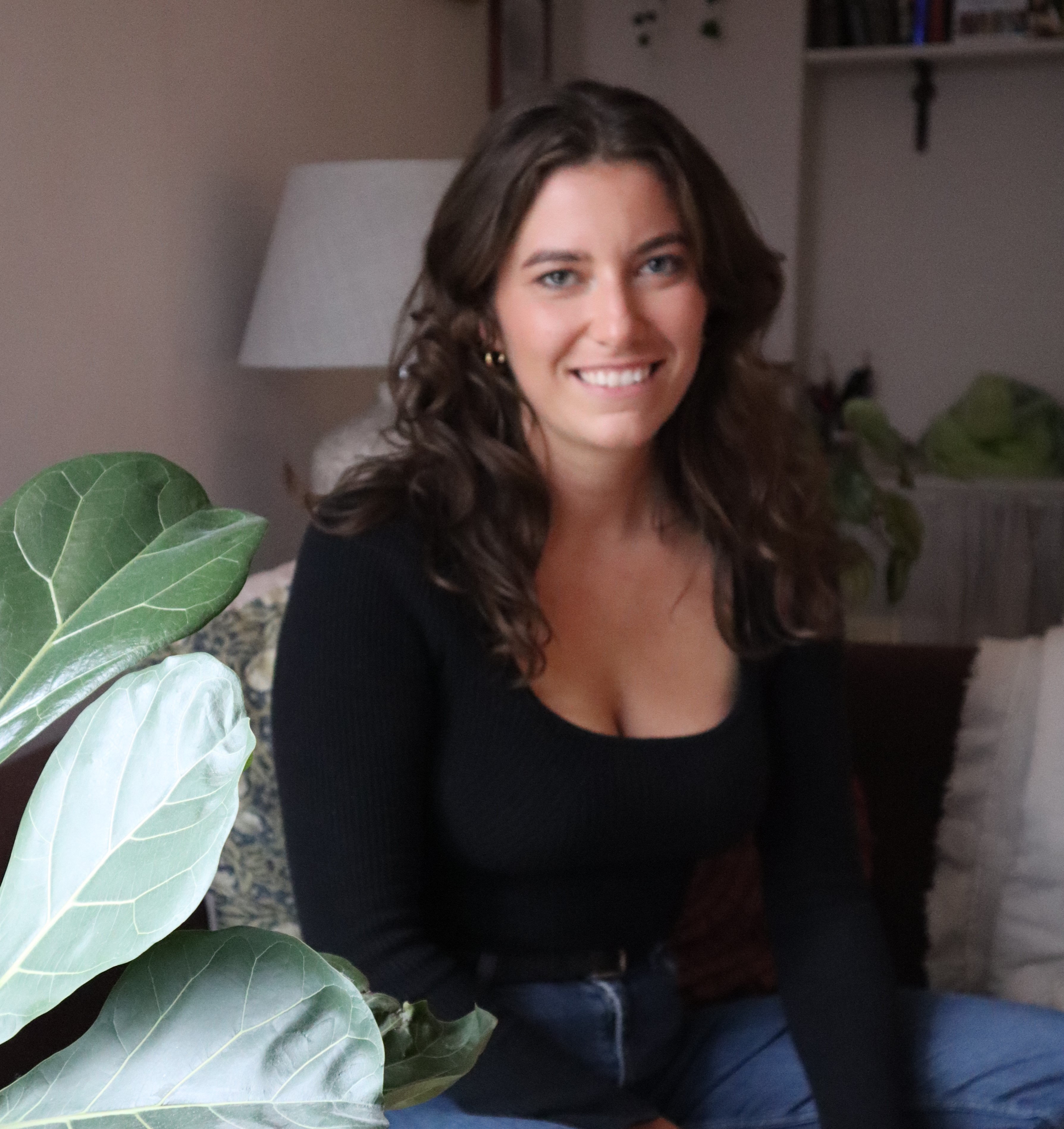 Livingetc content editor and design expert
Oonagh is a content editor at Livingetc.com. Previously, she worked on a London property title, producing long-read interiors features, style pages and conducting interviews with a range of famous faces from the UK interiors scene, from Kit Kemp to Robert Kime. In doing so, she has developed a keen interest in London's historical architecture and the city's distinct tastemakers paving the way in the world of interiors.