5 ways to make your backyard look more expensive while barely spending a dime
This is how design experts make your backyard feel luxurious without having to flash the cash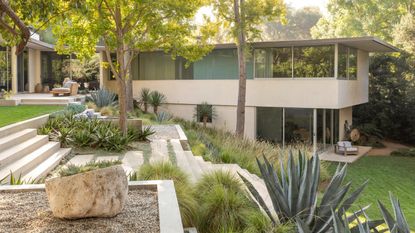 (Image credit: Image credit: Lisa Romerein. Design: Assembledge+)
The Livingetc Newsletter
For style leaders and design lovers.
Thank you for signing up to LivingEtc. You will receive a verification email shortly.
There was a problem. Please refresh the page and try again.
If you've got grand plans to convert your backyard into a luxurious retreat for relaxation, then rest assured - it won't have to cost the earth. In fact, there are several easy ways to make your backyard feel expensive that need cost you very little.
Because backyards are not always state-of-the-art outdoor kitchens and glamorous firepits. Sometimes, it's about a feeling of tranquility achieved through the finer details. 'With any exterior space, it's not the actual expense,' says Christopher Dameron of Brooklyn-based firm, Dameron Architecture. 'The feeling of luxury and abundance brings a landscape to life.'
Landscape designer Paul Moon also believes in the not-so-obvious when it comes to luxury backyard spaces. 'Elevating a garden space, or an outdoor room, can be done subtly,' he says. Read on for our top five backyard ideas for a luxe alfresco life.
Oonagh is an interiors writer and editor, and expert at keeping up with trends from the world of interior design. For this story, she's spoken to the landscape designers and architects who have worked on homes with wow-factor gardens, to find out the best way to add a luxury feel to your backyard.
5 ways to make your backyard look more expensive
1. Opt for accents of natural material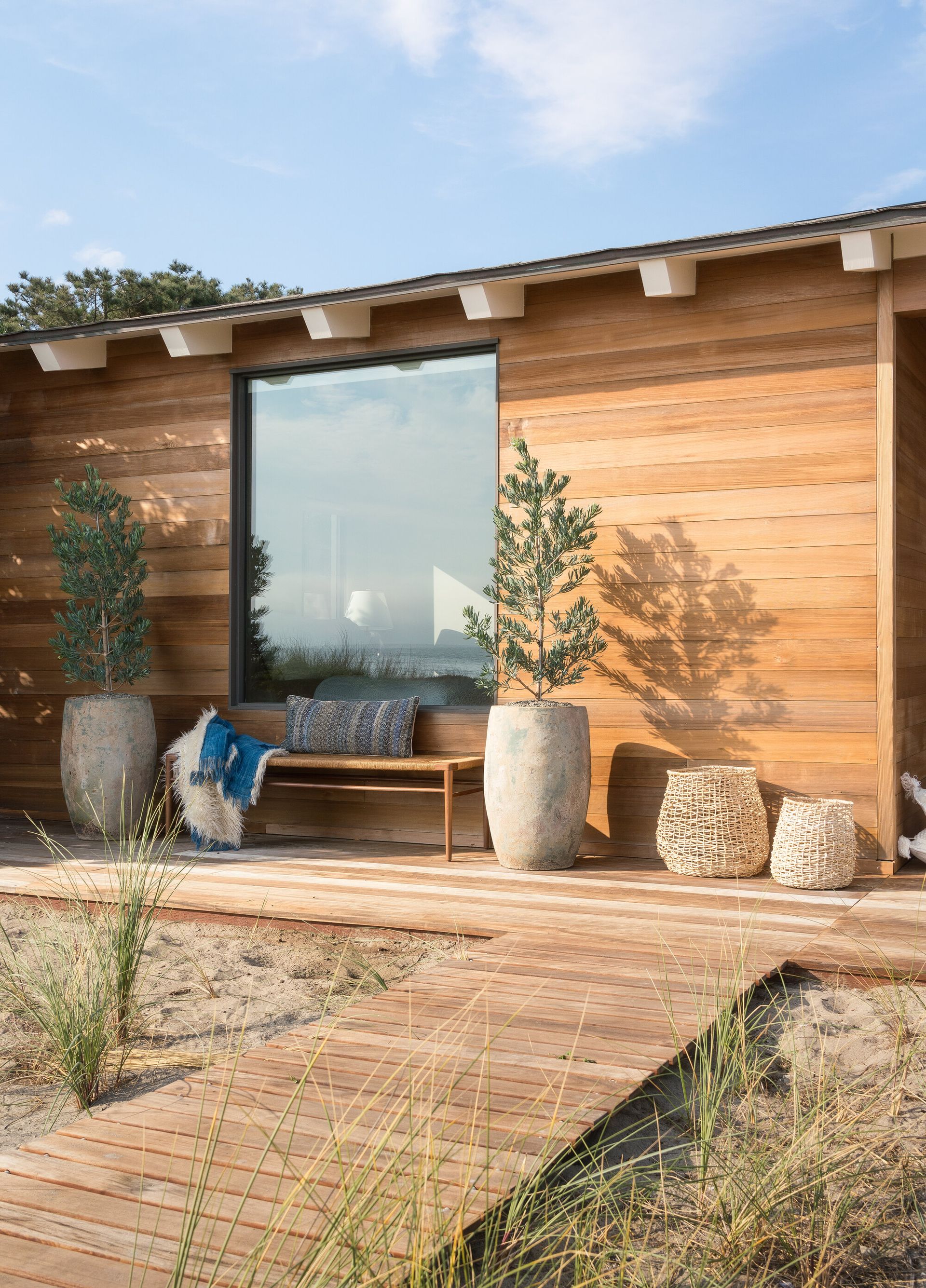 To help your backyard blend with its natural surroundings, opt for natural materials A key backyard trend, they help with the feeling of a luxury sanctuary, offering that sense of escapism.
'The difference between natural and manufactured materials can often be seen,' says Paul Moon of Seattle-based architectural firm Paul Moon Design. 'So I try to stay with natural materials.' Stay away from plastic stepping stones or fake landscaping rocks, and steer clear of fake rubber gravel, and choose the real thing. 'Go for natural stone where possible,' urges Paul. Use larger blocks of stone for demarcating flower beds and bring stone outdoors in the form of stone pebbles. Marble gravel has a white gleaming look, while slate pebbles can add drama in a dark black.
Think of the other quick purchases you might be able to make to bring accents of stone to your backyard. Introduce natural material with a pedestal-like bird bath or a stylish stone sculpture, a stone vase for a sculptural centerpiece on an outdoor table, or a plant pot made from composite stone or clay which has a real stone look and feel.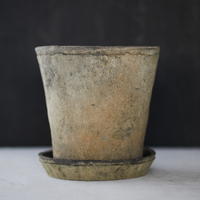 2. Create dedicated zones for outdoor living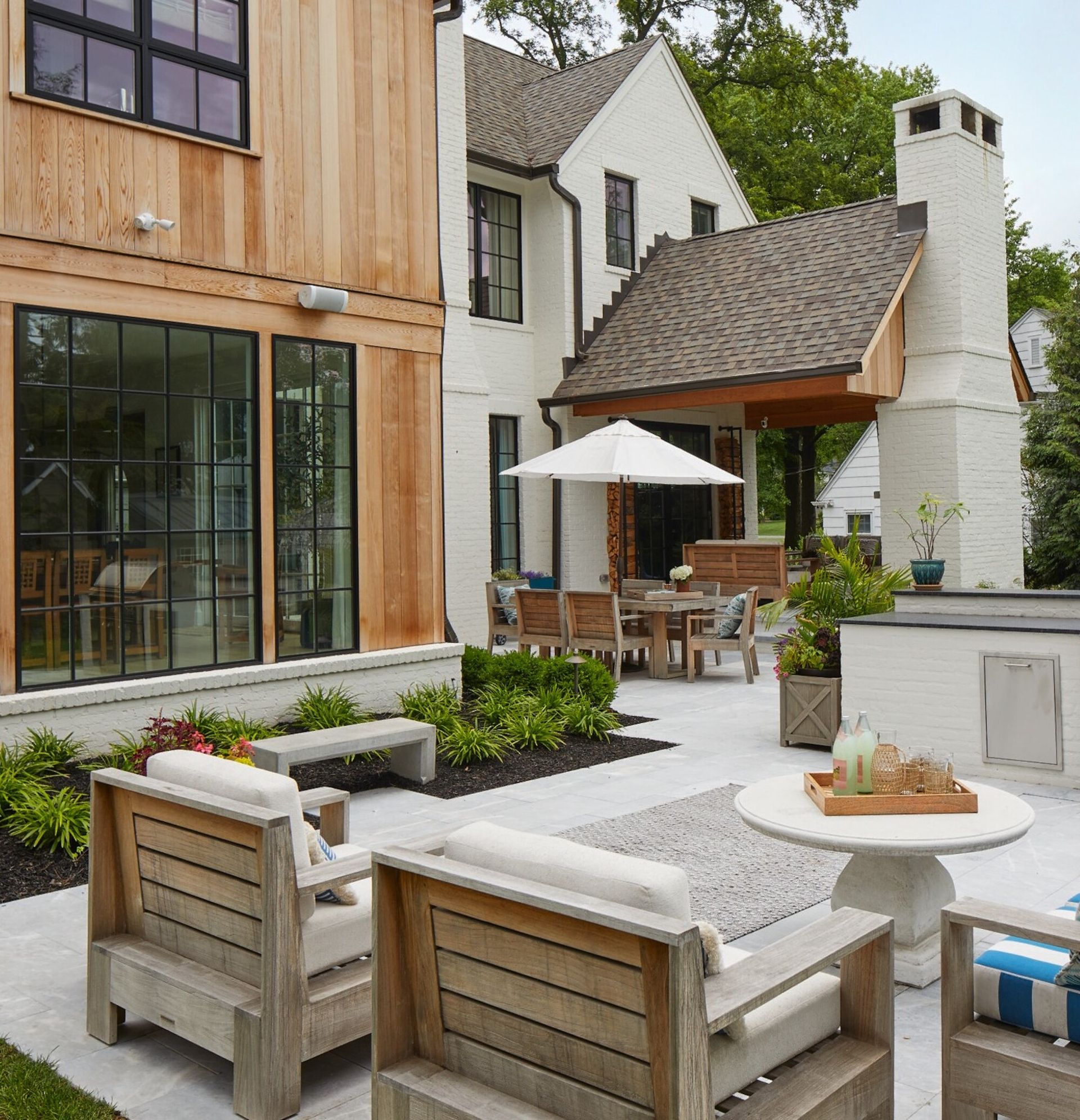 Bring the luxury feel to your backyard by zoning it, making outdoor furniture look expensive. This opens up the possibility that your backyard can also be a spot for socializing and entertaining.
Think about how you have zoned the space using modern outdoor furniture, and much like you would with an open-plan indoor space, focus your attention on dividing it up. A smaller area for cooking, a coffee spot or reading nook. Even in a small backyard this is still possible - conversational seating area can carve an intimate zone within a larger, open space.
Separating zones can bring a sense of sophistication and luxury to your backyard. 'Creating separate play, dining, and lounging areas allows you to differentiate between formal and casual spaces,' says Christopher of Dameron Architecture. 'Separating these spaces through screening plants like bamboo or tall grasses can add a sense of mystery. You want to explore and know what's around the corner.'
This design from Ellie Mroz and Michael Robert Construction does just that. 'The built-in bbq and serving space as well as the seating elevate this backyard space,' says Ellie. 'The outdoor kitchen space was designed to coordinate with the home's exterior painted brick and black-clad windows. Tying in the aesthetic of the home with backyard structures makes the whole property cohesive.'
Finally, think about how you furnish these zones with soft furnishings. Outdoor rugs that are cozy underfoot, carving a separate space in the backyard for outdoor feasting, and are flat woven using the correct yarn - recycled polyester will stand the test of time. 'Indoor pillows also help dress up an outdoor space,' adds Susan Skornicka. 'The materials are often much more vibrant and luxe than outdoor textiles, so bring them outdoors,' she says.
3. Enlist the help of exotic plants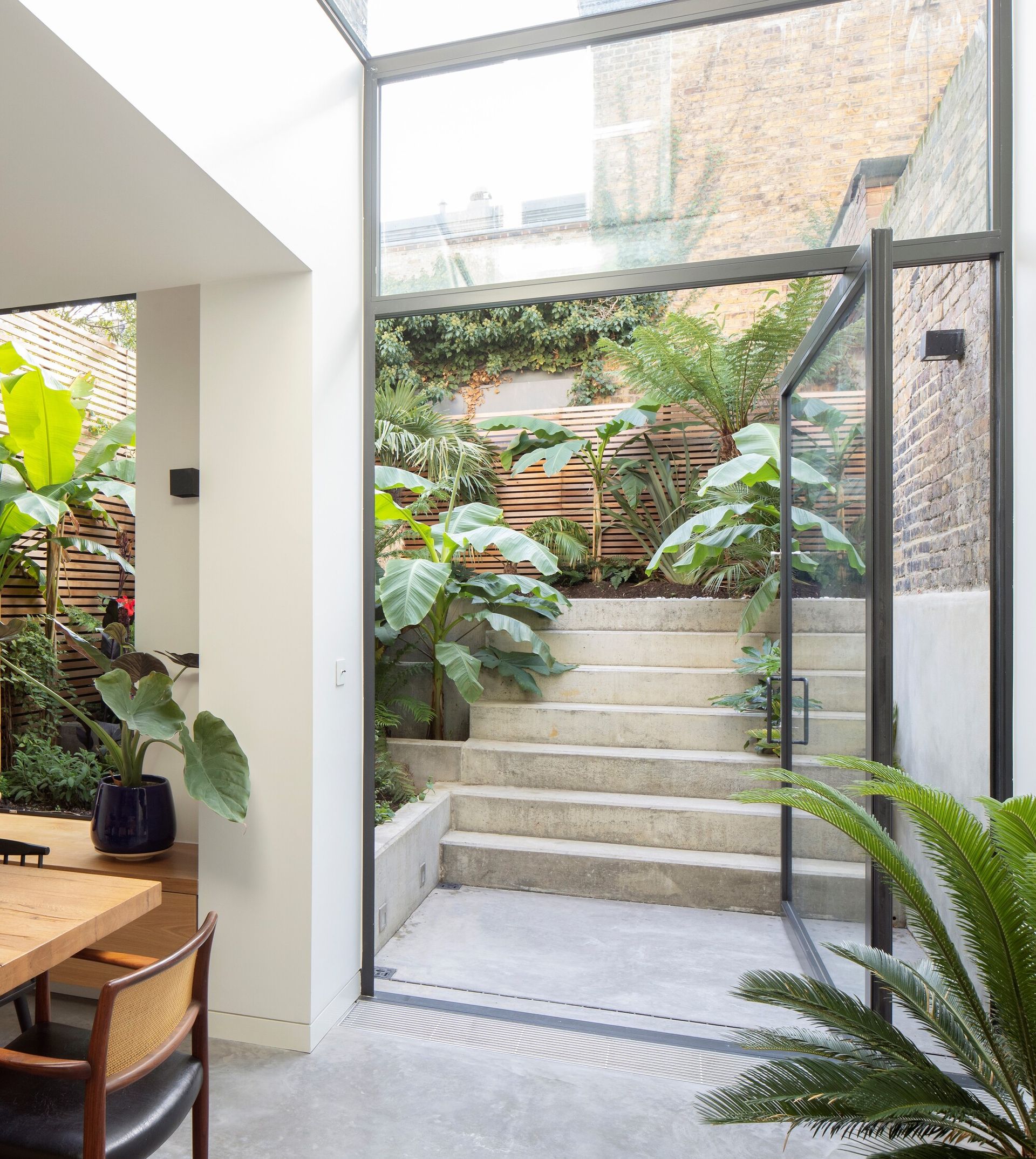 The hallmark of a luxurious backyard and something that adds instant interest to your backyard is exotic plants, immediately bringing that sculptural look to your garden design. Think large leaves, and bold jewel-like colors that will bring the feel of a tropical garden, and make sure to blend the foliage to create a layered look, with varying leaf shapes and sizes, (the height and structure is a handy tool if you're trying to block out the more unsightly elements of your garden design too).
When it comes to choosing plants for your modern garden, cannas will bring a fiery burst of yellow to a backyard, while the New Zealand flax brings sculpture throughout the year. Black bamboo and banana palms are evocative of far-flung countries, and birds of paradise are another color pop. Just make sure you research how best to look after these plants, most of which will need the care to mimic their warm places of origin.
Planters and pots are also key to your design. They can add intrigue to the backyard, helping you play with space and scale. 'Planters are a top way to keep your garden feeling expensive,' says landscape designer and founder of Staghorn NYC and The Cultivation by Kat. I love the warmth that comes with big terracotta planters, giving your outdoor space the feel of a Roman courtyard. For a more modern look, cement brings a dark and contemporary look.'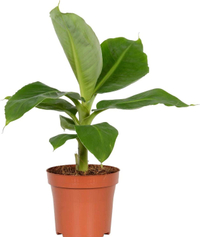 6 inch banana plant from Amazon
Large leaves and a striking pattern make a banana plant a great choice for your exotic garden. When thinking about where to plant your banana plant outdoors, remember to pick a location that gets the most sun.
4. Don't overlook lighting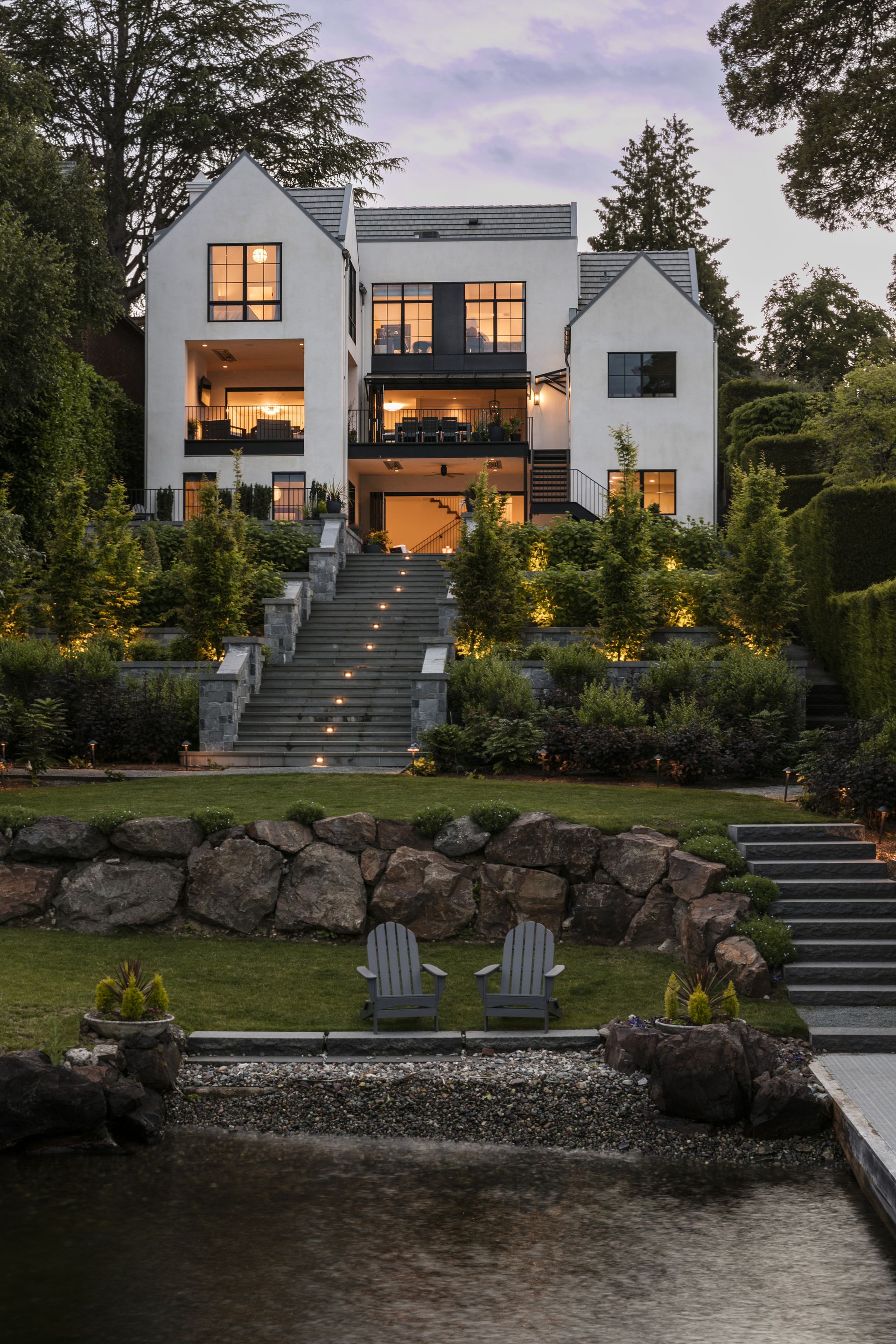 As with every aspect of home design, lighting is of crucial importance. Modern backyard lighting can elevate a space into something that really packs a punch. 'Lighting shouldn't be overlooked,' says Paul. 'Having a well-lit backyard in the evening can make a big difference in how it's experienced.'
'After sunset, strategically placed lighting can highlight a garden's more polished or luxurious elements,' says Christopher. 'Focusing light on the most attractive features allows the rest of the yard to fall into darkness and can radically reshape the way you perceive the space.'
Lighting trees from below creates interesting shadows and texture. Meanwhile, a well-lit path can also add a luxurious feel. 'Lighting the path well underscores the intention of the circulation and allows the garden to be experienced in the way it was designed, day or night.'
For a simple quick fix, light from above. 'Natural hanging lanterns are my favorite,' says Susan. 'Placing them throughout the yard casts a soft textural light that creates an instantly gorgeous ambiance.'
This example project is by Paul Moon, who in this instance worked on both the architecture and the landscape design. The lit path emphasizes the beautiful terracing down to the shores of Lake Washington.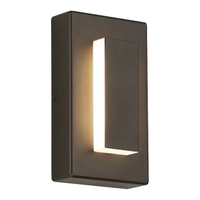 5. Add a calmness to the space with water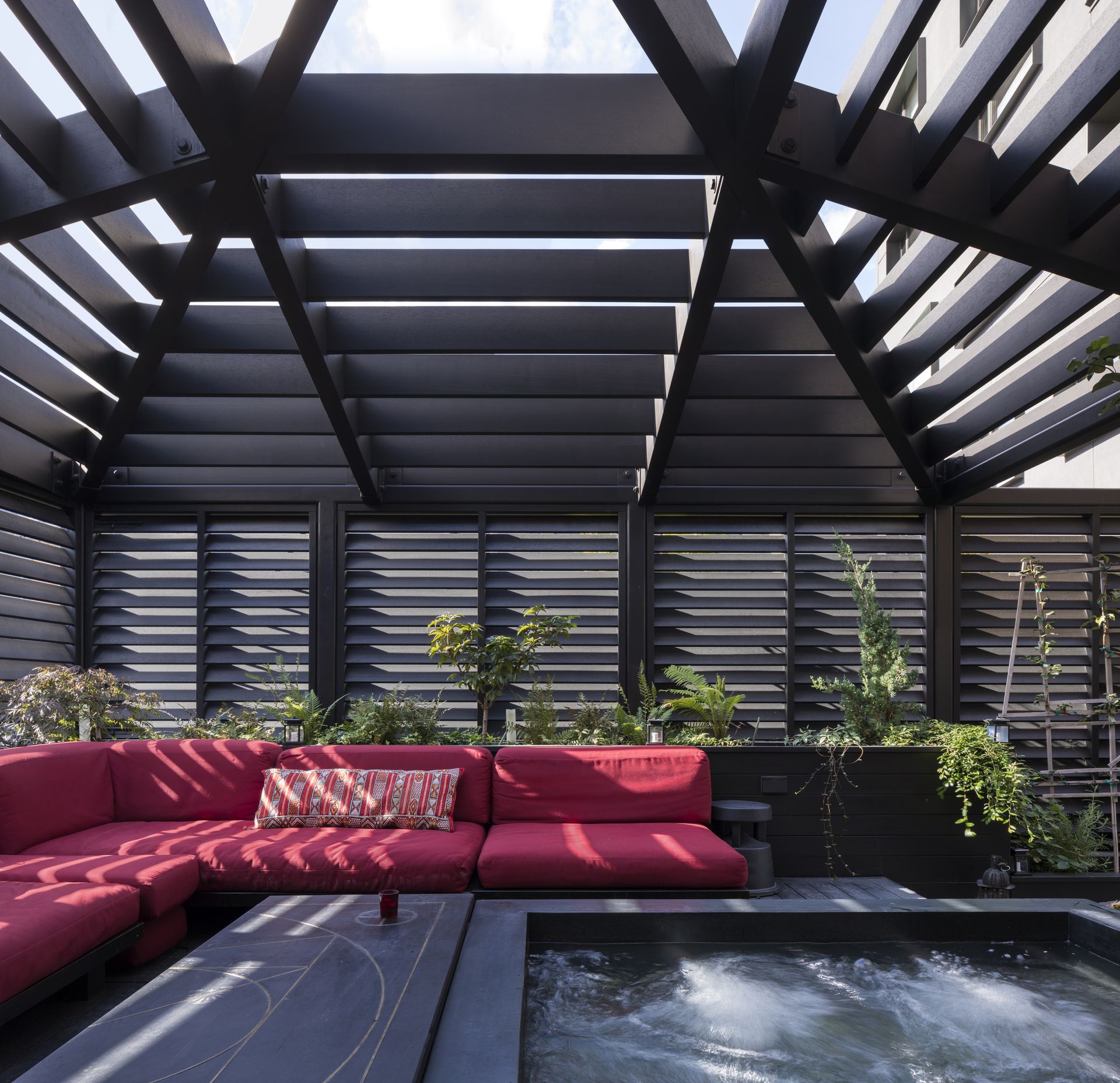 Finally, what better way to bring the luxury feel than with backyard water features. Water brings calmness and tranquility to a space, elevating it beyond the every day and transforming your backyard into a sensory garden experience.
'The feeling of luxury and abundance brings a landscape to life,' says Christopher. 'We like to do that through water features. No matter the size, or amount of planting, a water feature is an excellent way to bring sound, wildlife, and motion to a landscape.
'Water engages your senses and brings a sense of calm and abundance.' It doesn't have to involve a serious refurb either, even a trickling water fountain or a bird bath can work to bring water into the garden.
For style leaders and design lovers.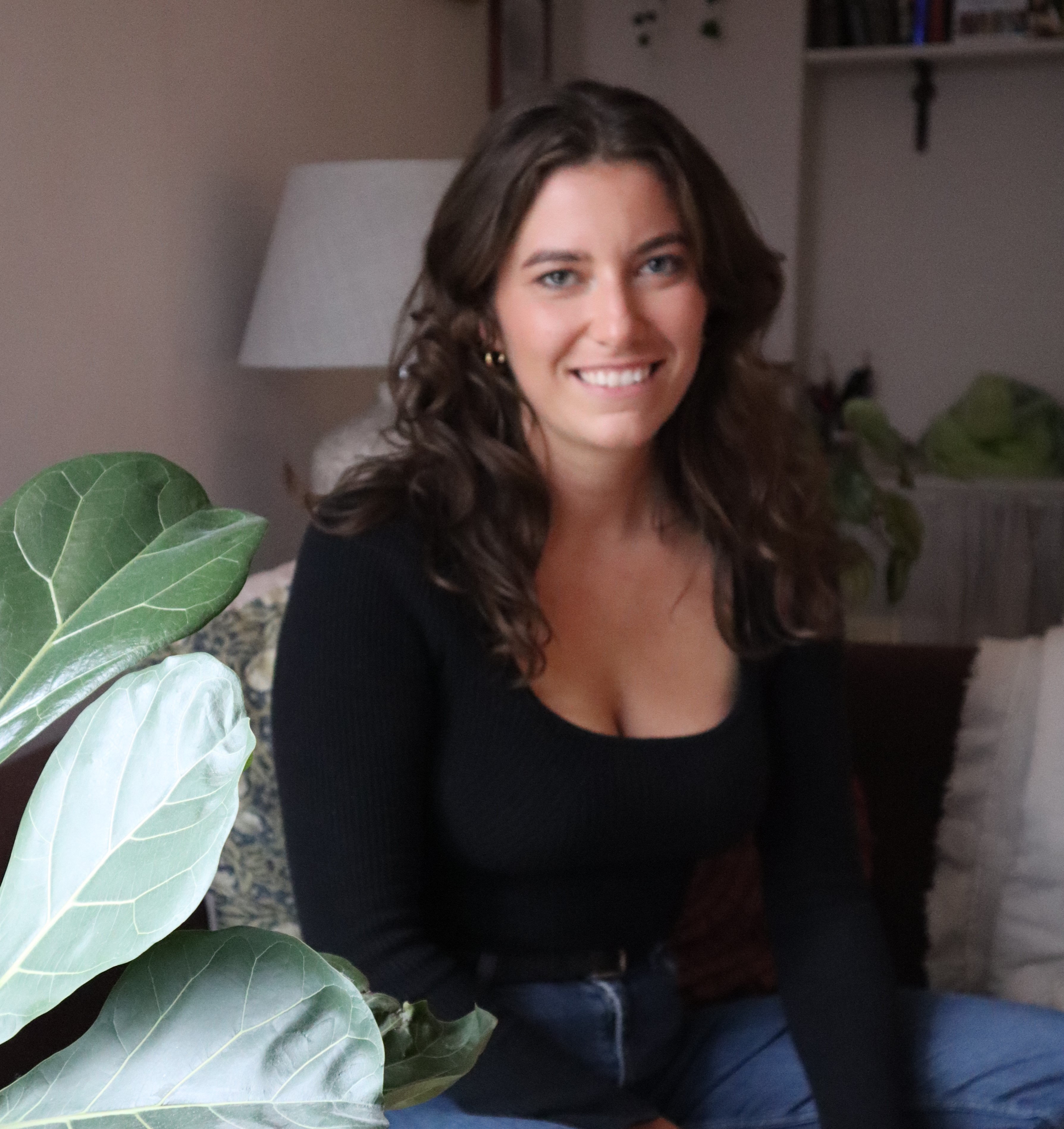 Livingetc content editor and design expert
Oonagh is a content editor at Livingetc.com. Previously, she worked on a London property title, producing long-read interiors features, style pages and conducting interviews with a range of famous faces from the UK interiors scene, from Kit Kemp to Robert Kime. In doing so, she has developed a keen interest in London's historical architecture and the city's distinct tastemakers paving the way in the world of interiors.