How can you add color to a room without painting? The best tricks to try to liven up your home
Want to add color to a room without painting it? These experts have some great ideas for making a home more colorful, without the stress of re-decorating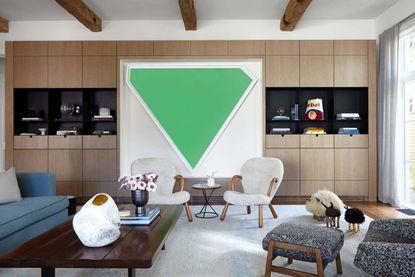 (Image credit: Damon Liss Design. photo credit Joshua McHugh)
We understand why many people would want to add color to a room without painting it. That's because paints mean a big commitment, plus living with the choice for a long time. There's always the risk of either not loving your chosen color or getting bored with it.
Thankfully, there are several other ways to introduce hues to any room, in a more flexible and non-permanent manner. We spoke to top experts who suggested small to big-budget ideas, so the next time you're looking for bedroom, kitchen, bathroom, or living room ideas, keep these suggestions in mind.
Genius ways to add color to a room without painting it
1. Bring in multi-colored cushions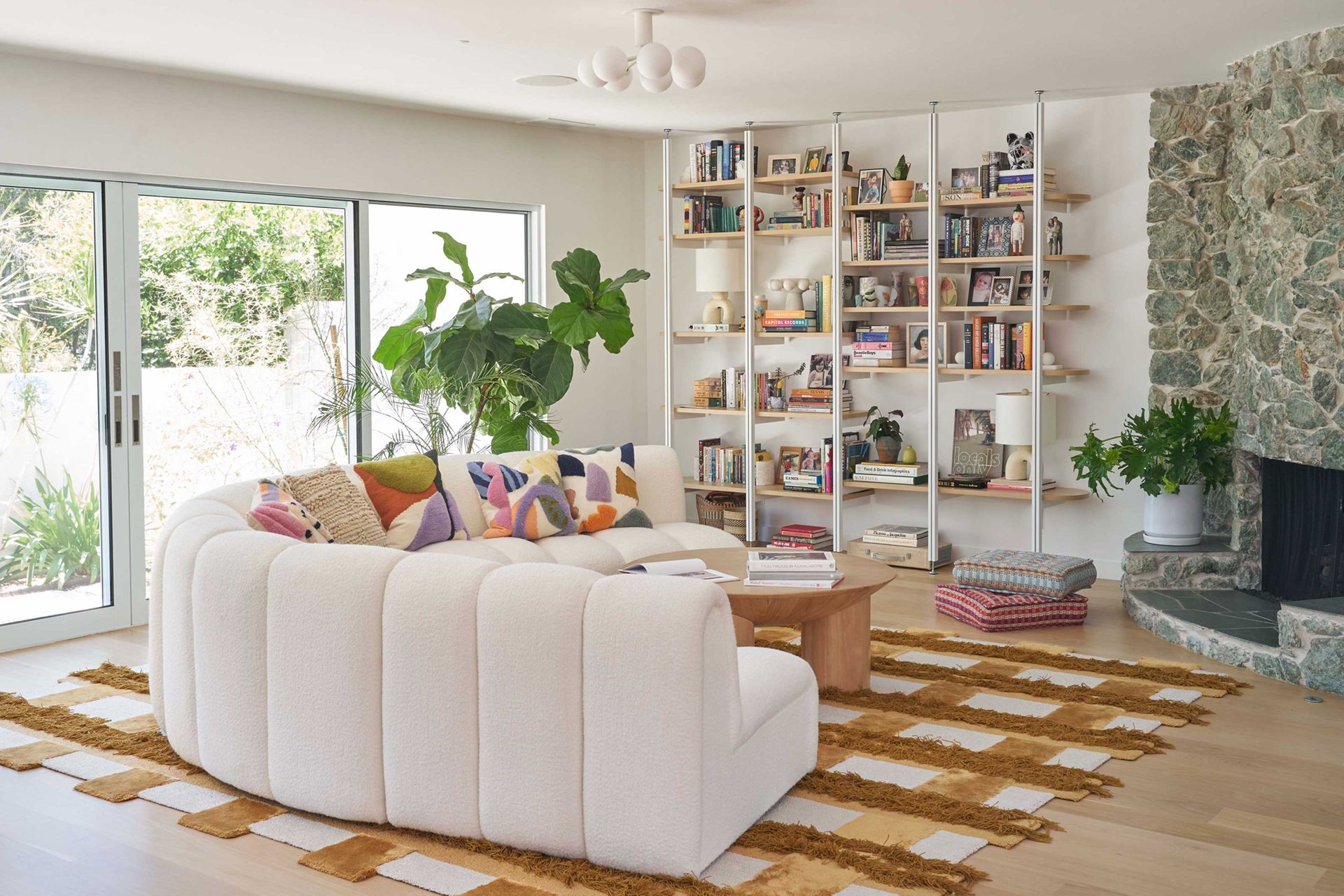 'Soft furnishings such as pillows, rugs, and throws are an easy way of adding living room colors, instantly changing the look and feel of a space,' says interior designer Juliette Thomas, founder of Juliettes Interiors. 'Good thing is, these can then be easily updated and swapped whenever you like, for example from season to season, rather than committing to wall color for example. Ensure you layer your pieces using plenty of color and texture.'
If you're looking to create a colorful living room, pillows with lots of different colors, like in this living room created by Tandem Interiors, is a brilliant way to branch out into an eclectic color palette, especially if you're working with plain white walls.
If not, consider layering different colors on your couch through pillows. 'Remember, warm colors make things cozy,' says Natalie Tredgett, founder of Natalie Tredgett Design. 'Layering especially is important. Consider browns with yellows, oranges, and purples, and reds with pinks.'
Just make sure that you choose cohesive colors so that your upholstery and the walls come together to create a pleasing scheme.
2. Add color through window dressings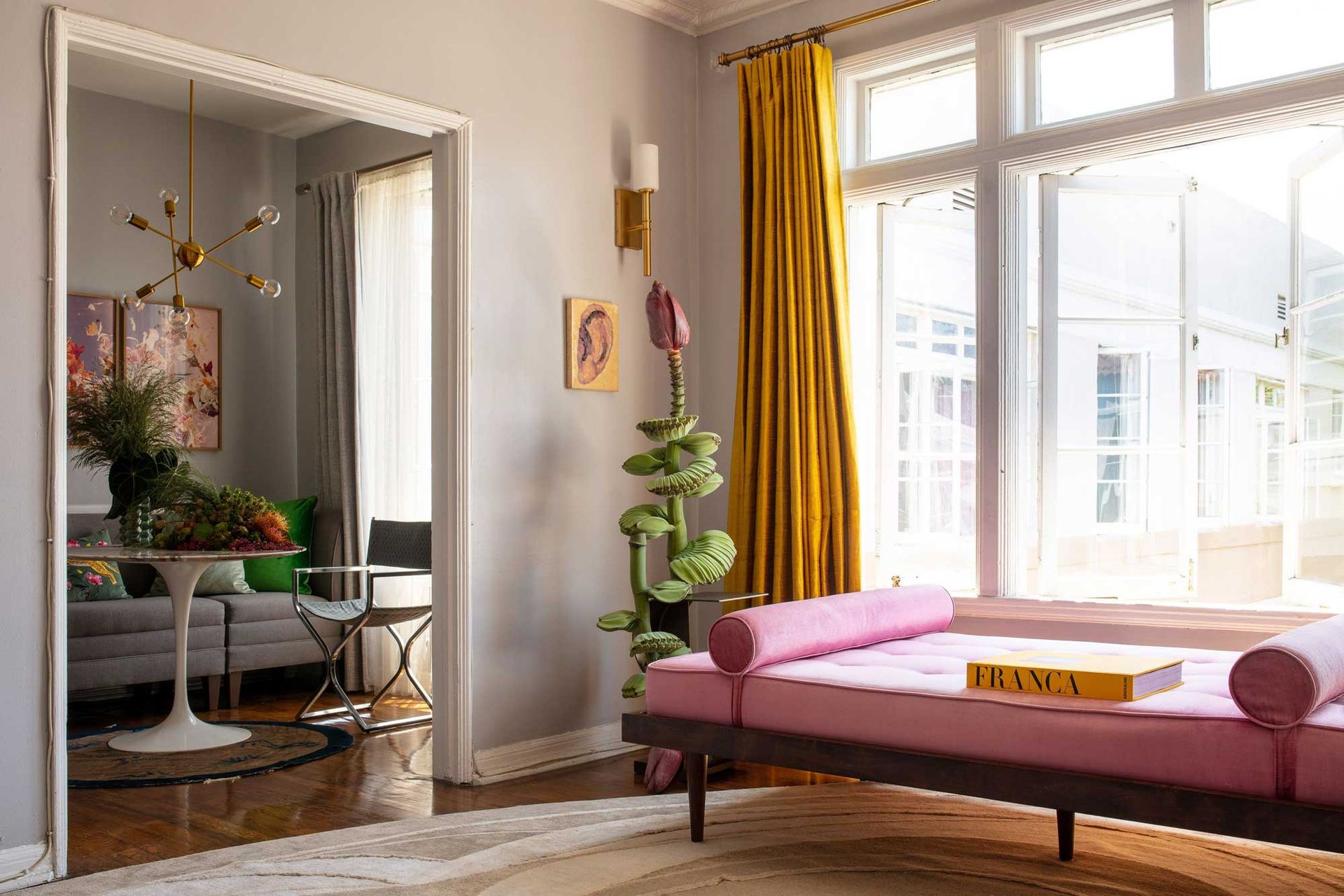 If you only think of modern window treatments in terms of privacy and light, don't overlook the fact that curtains and shades can also add a welcome pop of color. Whether streamlined, luxurious, or something in between, these can give your room a polished look, as well as finish off a color scheme.
'Soften the light falling into the home and put some warmth and texture between you and the outside world with textured and colored window treatments,' says Andrew Griffiths, founder of A New Day. 'Choose a sheer curtain or blind for daytime privacy and light filtering. Choose curtains or blinds to frame a window and consider covering the windows fully in the evening for a warm and cozy space.'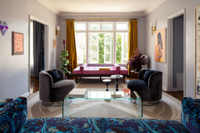 Wovn Home is one of our favorite online destinations to shop for drapes, and you'll find styles in bright, color-inducing shades to brighten up your home.
3. Create a colorful base with a rug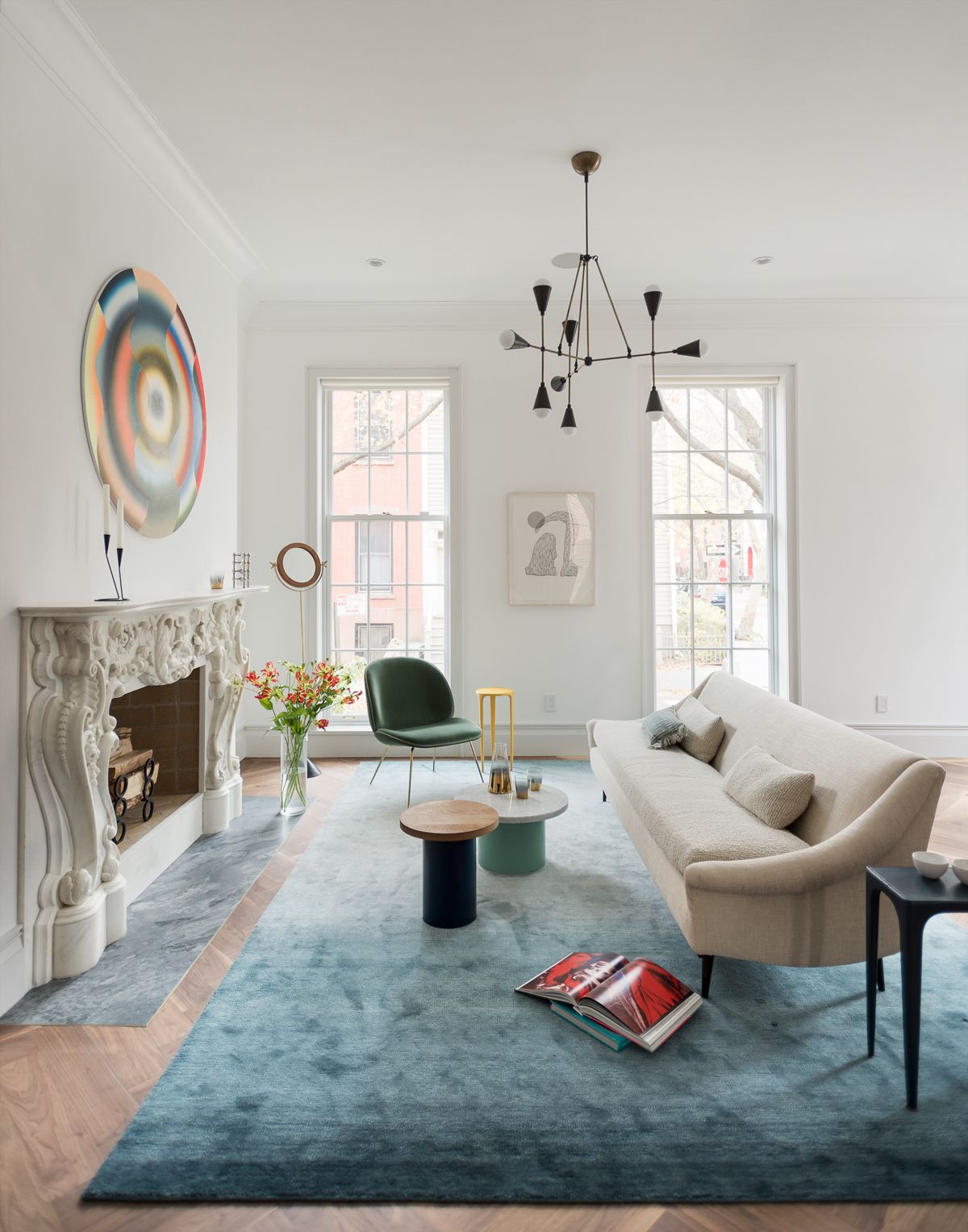 Bedroom, kitchen, or living room rug designs can anchor the room's layout, introduce color and texture. Build a wonderful color story from the ground up, using vibrant and eye-catching rugs.
A great way to add a bunch of hues all at once is with a multicolored area rug. Or, you can introduce a block color, like in this living room by Studio DB, instead of painting the walls.
But what color should you pick for a rug? 'Currently, rug trends are inching toward earth tones with the addition of bold textures,' says Reena Sotropa, founder of Reena Sotropa In House Design. 'Tightly woven low pile rugs are great for layering but the tone-on-tone patterns that are created via texture or differing pile heights can also provide that clean simple base. There's also a shift towards the 70s aesthetic, with texture dovetails, along with a popularity of tribal Moroccan rug styles.'
4. Factor in an accent chair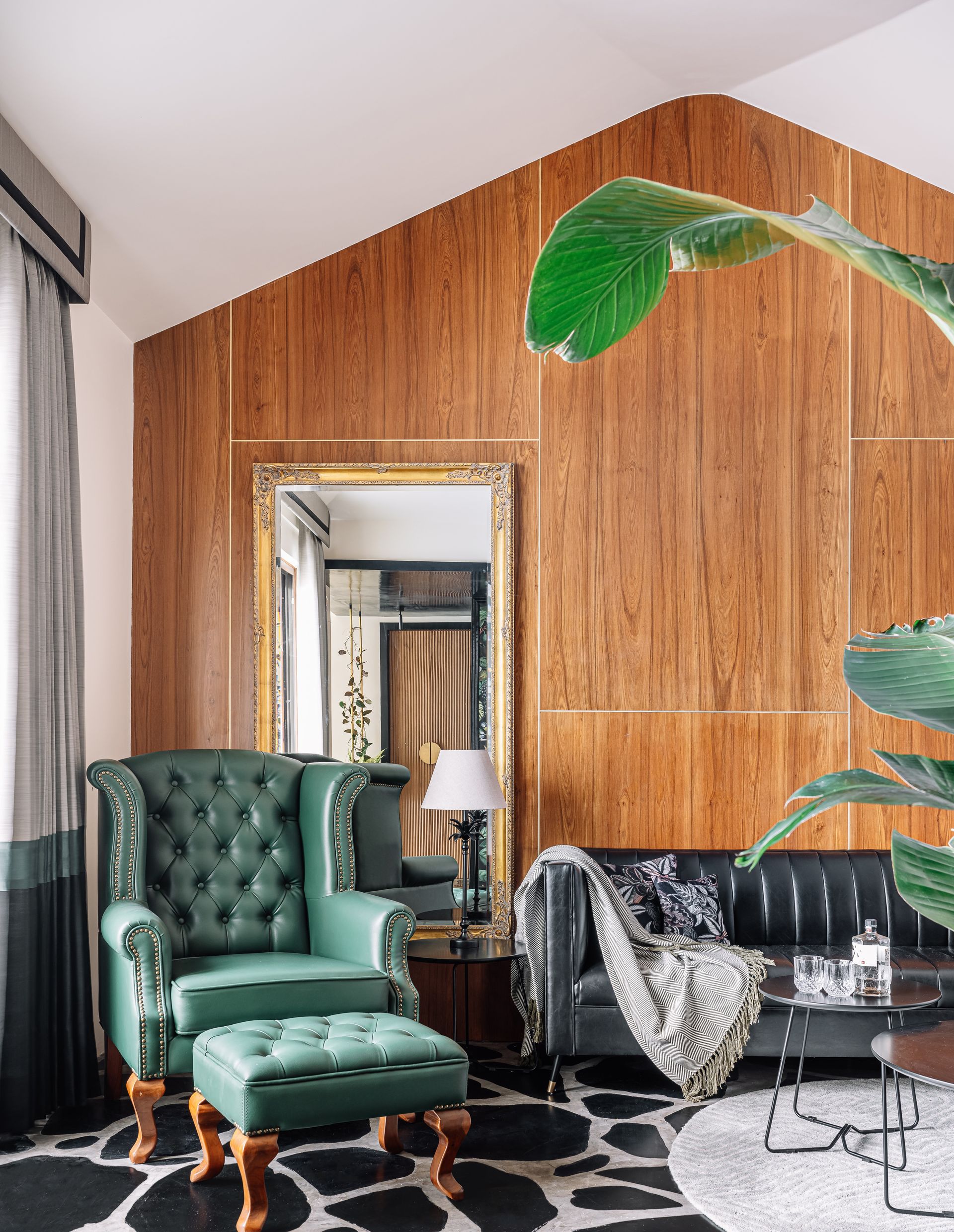 There's an accent chair to suit all moods, from traditionally upholstered armchairs, and leather recliners, to unconventional seats and even hanging chairs, this living room furniture is the perfect way to add a pop of color, especially against a more restrained couch color.
Not only do these inject style and a statement to a room, but if you give these a little more thought, they could also add a pop of color to your spaces. The key is to be brave and have fun with your choices. If you want to add further interest, consider adding an equally bold-hued throw as well.
5. Create a gallery wall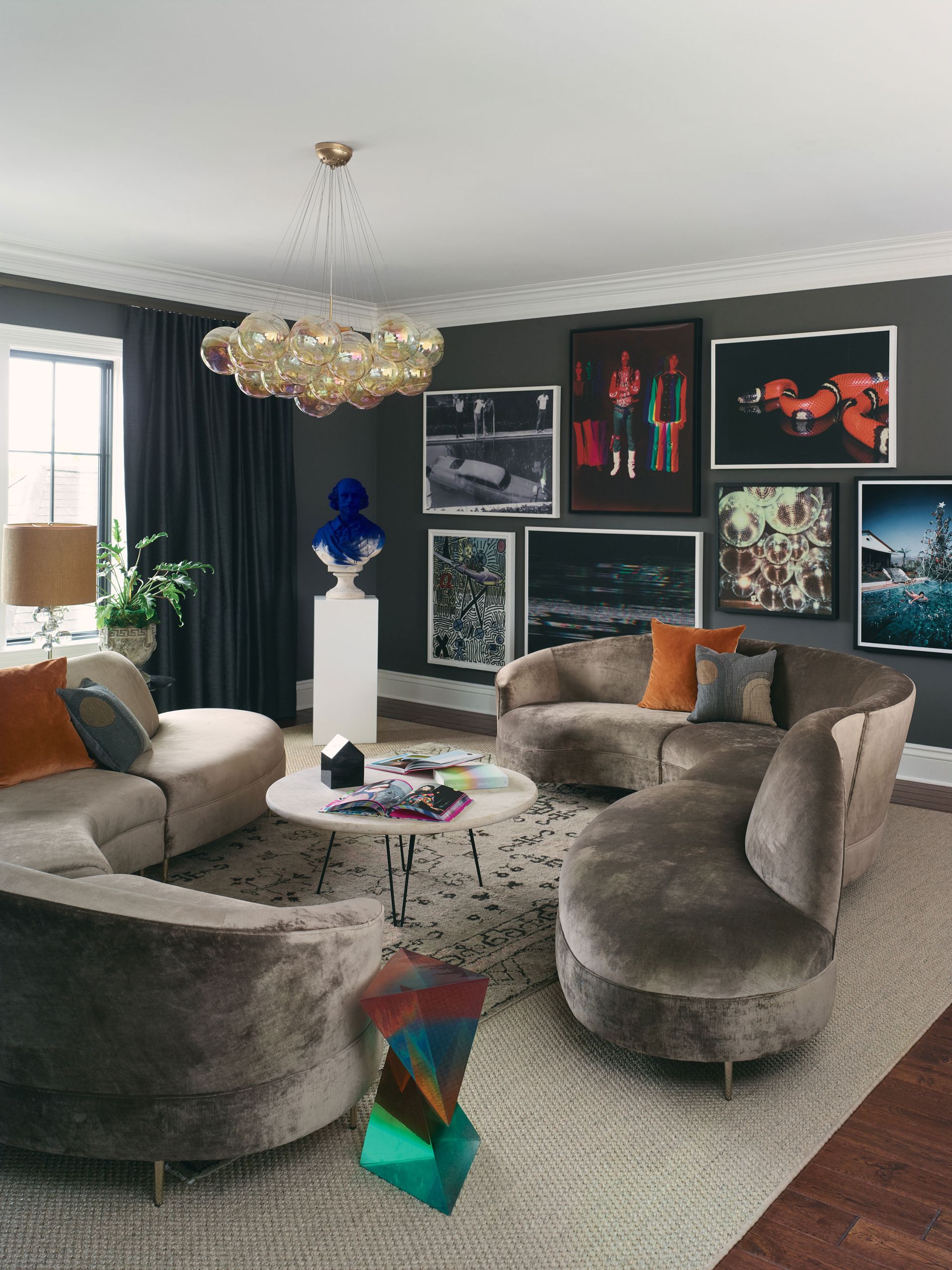 The great thing about gallery walls is that these can be used to showcase a myriad of colors on the wall, helping to round out a color palette, without having to find the perfect single piece of art that contains every shade.
Take this opportunity to create an eclectic mix of modern art, old photographs, small prints, and random items to display on your walls, all contained within bold-hued frames. Use these as a reflection of your likes, and showcase a slice of your personality for guests. Anything and everything can cut a colorful and mixed collection of interesting images and objects.
6. Try an on-trend tinted mirror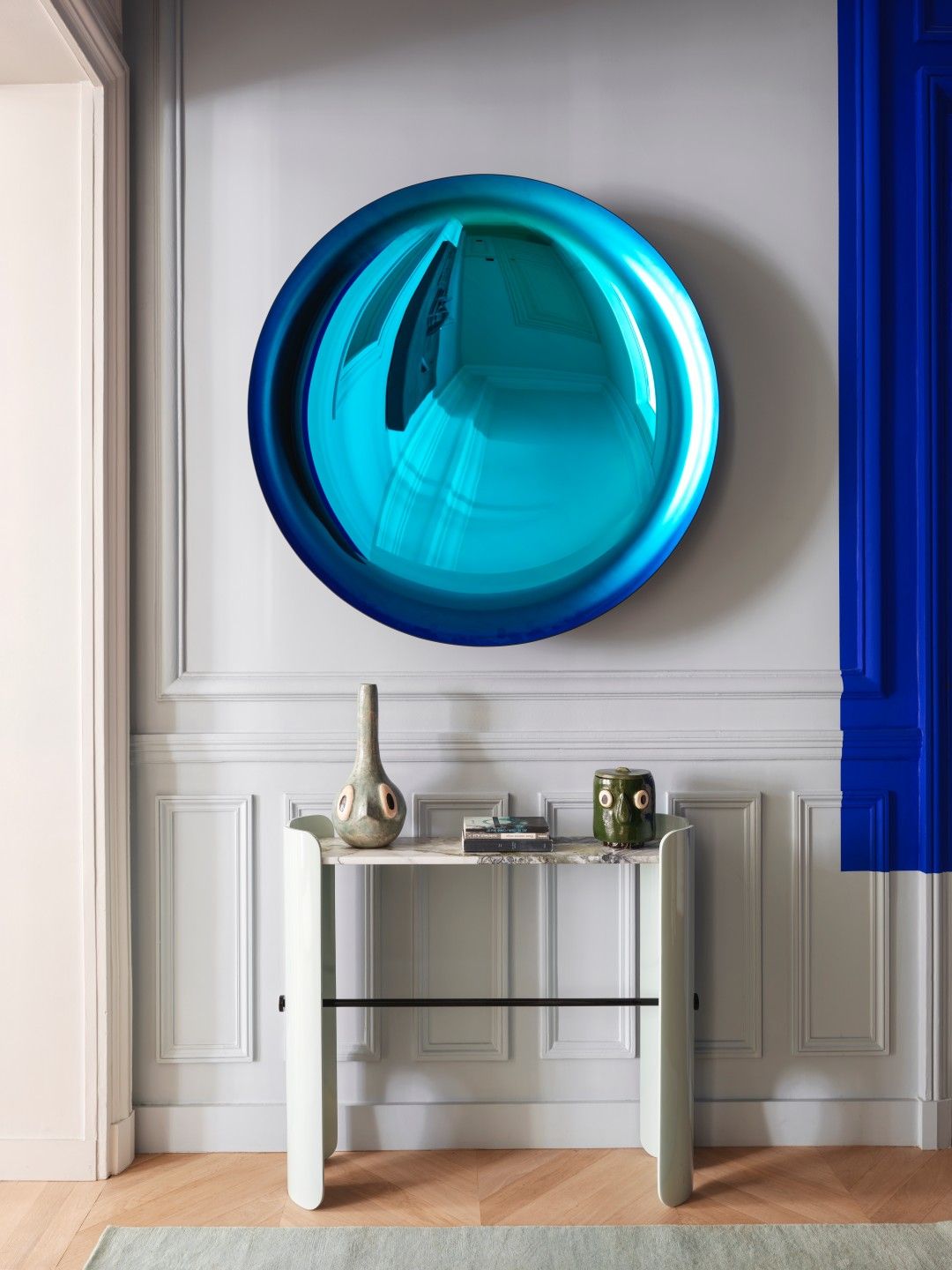 Traditionally, mirrors just reflect other colors in a room, but a new interior design trend is seeing them become the star of the show when it comes to an injection of color. Tinted mirrors in shades like green, blue and red are making a big impact right now as wall decor. 'They act as pieces of art, disperse light effectively around the room, and punch of jewel tones to the room,' says Noorein Kapoor, founder of NKD.
These mirrors aren't, however, the best for seeing yourself in, especially if you choose a distorted shape like this design included in a scheme by Le Berre Vevaud. Think of them as decorative wall art that just also so happens to introduce color and make your room feel bigger.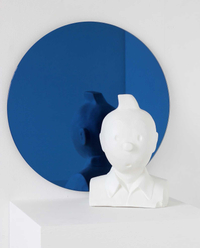 Orbis blue-tinted wall mirror, Etsy
Tinted mirrors from design houses are, so far, a high-end luxury, however, we're starting to see them filter down. This buy is a couple of hundred dollars and can be found on Etsy.
7. Install a large artwork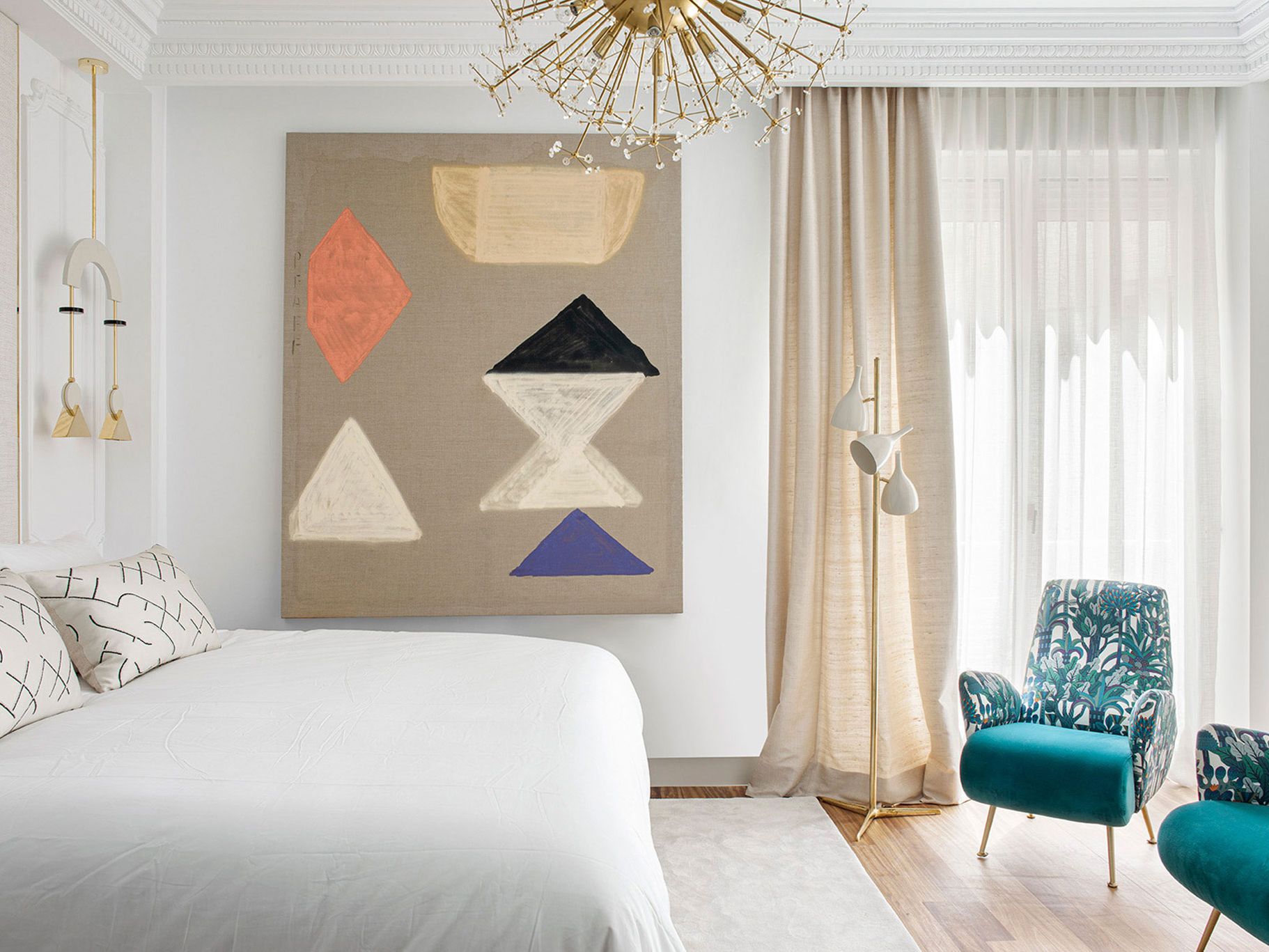 Artwork is an investment, and once you have the right piece, you can keep it for years, sometimes even generations. Plus, the right piece can even complement your decor or be the anchor element around which you build your home's design story.
If your living room or bedroom is largely void of color, use the artwork as an opportunity to inject hues into the space. Add instant drama to your space, enlarge your favorite piece, and give it the presence it deserves. Blown-up art is sure to leave an impression.
Wondering if you should custom-frame the artwork? Usually, it is a good idea, as it allows you to match the artwork with the rest of the room's look and feel. Plus, beautifully framed or installed artwork can be a great conversation starter.
The Livingetc newsletter is your shortcut to the now and the next in home design. Subscribe today to receive a stunning free 200-page book of the best homes from around the world.
Aditi Sharma Maheshwari is an architecture and design journalist with over 10 years of experience. She's worked at some of the leading media houses in India such as Elle Decor, Houzz and Architectural Digest (Condé Nast). Till recently, she was a freelance writer for publications such as Architectural Digest US, House Beautiful, Stir World, Beautiful Homes India among others. In her spare time, she volunteers at animal shelters and other rescue organizations.