Five genius things Siri can do for your iPhone that you've probably never used before
Some of Siri's best functions aren't widely known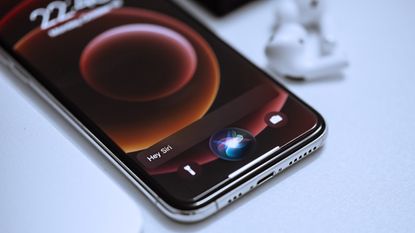 (Image credit: Omid Armin / Unsplash)
The Livingetc Newsletter
For style leaders and design lovers.
Thank you for signing up to LivingEtc. You will receive a verification email shortly.
There was a problem. Please refresh the page and try again.
For over a decade, Siri has been built into every iPhone made. While it may not be as flexible as Google Assistant or Amazon's Alexa, the fact that it's built into iOS makes it a really useful companion, giving you hands-free access to key functionality, and even introducing new skills.
The trick is knowing what to ask, because it can be very inflexible, and Apple doesn't teach people how to use it effectively.
Yes, you can say "Hey Siri, what can you do" for some basic iPhone tricks, but that's only scratching the surface. Here are five genius things that you can do with Siri on your iPhone to make your life easier.
Note that while this is written for iPhone, it should also work on other devices where Siri is present, such as your Mac or HomePod. Just be aware that some of the functionality won't work as well when it's not on a device that's permanently about your person.
1. Find your Apple devices — including the iPhone you're using
Because all your Apple devices are linked to the same account, you can use Siri on your iPhone to find them if you've misplaced them.
Just say "Hey Siri, where's my iPad?" and — assuming you haven't let the battery go flat and it's connected to the internet — it will play a loud sound on your tablet, leading you straight to it.
This will also work for the Apple Watch ("Hey Siri, ping my Apple Watch"), and select other items in Apple's Find My network.
But what if you can't find your iPhone? Well, you could ask your HomePod or MacBook to track it down, but if it's in range you can say "Hey Siri, set a timer for five seconds" to initiate a near-instant alarm.
And while it's not actually intended for locating your missing phone, here's a neat one I've discovered when I've dropped my phone down the side of the bed at night. Just say "Hey Siri, turn on flashlight" and your iPhone will light up, without disturbing your sleeping partner with any loud noises.
2. Quickly send photos and articles to loved ones
If your iPhone is the center of your social life, you'll no doubt spend a lot of time sending photos, articles and music to friends and family.
Depending on what you're sharing, this can take a fair few swipes and taps. But with Siri, you can share "onscreen items like photos, webpages, content from Apple Music or Apple Podcasts, Maps locations and more", Apple explains.
As you can see, it's largely aimed at Apple's own apps, but it's still handy. If you've just taken a great photo, simply say "Hey Siri, send this photo to Geoff" and provided "Geoff" is in your contacts list, a message will be automatically created for you to send right away.
3. Get a quick translation in a hurry
If you're somewhere where you're not fluent in the local language, Siri can help by quickly translating a phrase for you. It can't decipher what's said in response, so it's not suited to full conversations, but it should be enough for ordering drinks or getting simple directions.
It doesn't work in all tongues, but the list of supported languages isn't bad at all. You can translate phrases into Arabic, Brazilian Portuguese, French, German, Italian, Japanese, Mandarin Chinese, Russian or Spanish.
You can do it one of two ways. Either say, "Hey Siri, translate 'where is the park' in Italian" or "Hey Siri, how do I say 'one coffee please' in German."
4. Boost reminders with contextual cues
Setting reminders in Siri is dead easy, and one of the best-known features. Just say "Hey Siri, remind me to pick up sausages" and it will add it to a reminder list.
But it gets really clever when you add additional context. In its simplest form, this could be "Hey Siri, remind me to pick up sausages at 2pm", but you can also make it location specific. So it could become "remind me to pick up sausages when I'm in Walmart" or even "when I leave the house."
You'll need to enable location services for this to work, but the possibilities are endless. Say a colleague reminds you to bring back a book they loaned you. Just say "Hey Siri, remind me to pack Brad's book when I get home" and you'll get a reminder as soon as you approach the door.
5. Find out what that song is
In 2018, Apple bought Shazam — the app that lets your phone identify a song by listening to an extract of it. You'll probably have seen people using it in bars, pointing their phones at speakers to try and name that song.
It's now built into iOS, and part of Control Center. But you don't have to touch the screen to get it: simply say, "Hey Siri, what is this song?" and it'll start listening right away.
For style leaders and design lovers.
Freelance contributor Alan has been writing about tech for over a decade, covering phones, drones and everything in between. Previously Deputy Editor of tech site Alphr, his words are found all over the web and in the occasional magazine too. He often writes for T3 and Tom's Guide. When not weighing up the pros and cons of the latest smartwatch, you'll probably find him tackling his ever-growing games backlog. Or, more likely, playing Spelunky for the millionth time.