What is the best way to improve my front yard? Designers agree that this is the one area to focus on
Improving your front yard all comes down to one thing –perfecting the pathway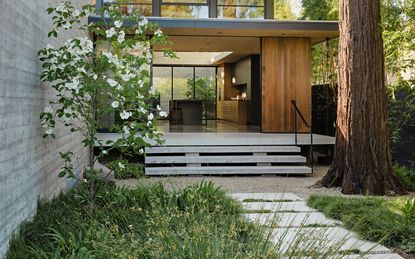 (Image credit: Joe Fletcher. Design: Feldman Architecture)
The Livingetc Newsletter
For style leaders and design lovers.
Thank you for signing up to LivingEtc. You will receive a verification email shortly.
There was a problem. Please refresh the page and try again.
When it comes to designing your front yard, a key focus should always be the "journey" to your door. Weaving its way through your front yard and ultimately ushering and welcoming guests to your front door, your pathway is an important element of your front yard.
titleDesigners agree that this the single best thing you can do to improve your front yard
To help you carve a well-thought-out pathway through your front yard and make the very most of the space, try one of these five landscaping ideas honed by the experts.
1. Emphasize the pathway with design-forward lighting
Modern garden lighting is one of the tried and tested ways of highlighting your front yard path. Go for uplighting plants dotted along your path for a dramatic, sculptural effect, light your path and embed the lighting with recessed fixtures that sit within the ground, light your path from above with a string of lights to create a twinkly canopy, or go for rustic lanterns dotted along the pathway.
Whatever outdoor pathway lighting you opt for, think about the glow it casts. 'You want something soft and warm, this type of lighting is best to creates a glow of the entire entry, not just the door is best,' advises Thomas Martin of Sydney-based Rama Architects.
'It's important the lighting isn't blinding to the eye but rather a soft glow of the space, yet also functional that is inviting and direct to look at your keys at night.'
2. Or direct visitors with well-placed planters
Adding flowers and plants along the pathway is a surefire way to bring a splash of color and the natural scent of flora to really elevate the pathway.
Planting the likes of tulips, roses, and rhododendron will create a sensory experience. It also encourages nature into your front yard, with the likes of bees and butterflies attracted to your plot. One of my favorite low maintenance plants for front yard pathways is lavender - which can create a calming aroma as you walk up your pathway and is super easy to care for.
Plant straight into the ground as per this example from Skornicka Designs & Construction, plant in a smattering of mismatch pots for a playful feel, or go for more streamlined look with corten steel troughs that will edge the pathway and patina over time in an attractive and aesthetic way.
3. Try landscaping with rocks to carve out the perfect path
Try landscaping with rocks for a sculptural element to your front yard path, bringing a natural feel that navigates visitors down your garden path. Using rocks in your front yard is a low maintenance front yard landscaping idea and it helps to level slope and add varying heights and casting shadows.
I like the desert garden look of this front yard pathway by architects 180 Degrees, with large stones that create a dramatic and tropical-feeling backdrop for succulents and cacti.
4. Use gravel to direct visitors
If you're looking for a way to create a pathway, gravel landscaping in a path formation might be your answer. There is a range of sizes you can get for varying chunkiness, the most common being pea gravel which is found naturally and has been eroded by water to create small, smooth pebbles.
You can even combine scattered gravel and intersperse with larger pavers or garden sleepers to ensure the underfoot experience is a smooth one. Gravel helps distinguish the zone and can look smart too, while it can also create a sensory experience. 'We explored the music of nature in this garden and home,' says Tim Spicer of Melbourne-based Tim Spicer Architects who designed this front yard. 'The sounds of birds, wind in the trees, and ocean over the repetitive slow crunch of gravel underfoot as they meandered through paths to the front door.'
Aside from the aesthetics of gravel, it makes for a pretty practical and low maintenance front yard path. It's easy to upkeep unlike a lawn that requires a lot of maintenance throughout the seasons, and it's also easy to DIY over the course of an afternoon.
5. Meander your path across the yard
You need to think about the length of your garden path ideas to make sure it's the perfect distance. Granted, you won't exactly be able to move your house forward or backwards a few inches, but you do have the power to manipulate your path by altering how it curves and meanders its way through your yard to your front door. Zig zag your way up your front yard to make the walkway more of an experience that takes in the whole yard and any flowers and plants you might have on display.
'The size of the space between the garden gate and the front door of the building is very important,' says Marcel Ferencz, lead architect at Napur Architect. 'It should be neither too short nor too far. Too close makes it too functional, but too far for too castle-like.
'During the walk, you can admire the architecture of the building and the greenery lining the path, which soothes and recharges. The path should meander just enough to ensure that arriving guests never lose sight of the front door.'
For style leaders and design lovers.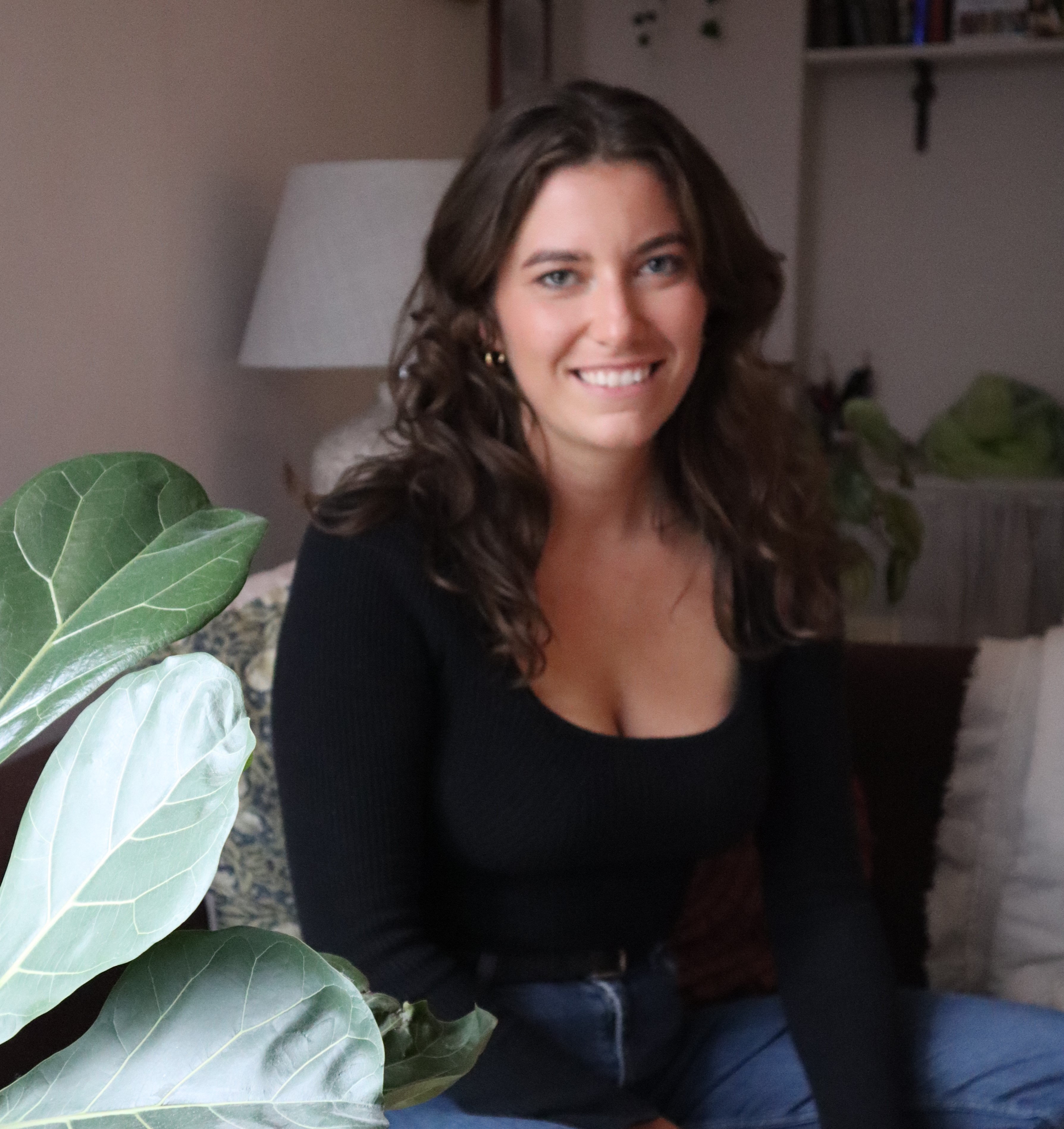 Livingetc content editor and design expert
Oonagh is a content editor at Livingetc.com. Previously, she worked on a London property title, producing long-read interiors features, style pages and conducting interviews with a range of famous faces from the UK interiors scene, from Kit Kemp to Robert Kime. In doing so, she has developed a keen interest in London's historical architecture and the city's distinct tastemakers paving the way in the world of interiors.