10 gravel landscaping ideas that have me convinced this is the lawn alternative to elevate modern backyards
I used to be on the fence about using gravel in a yard, but these ideas prove modern landscapers are using it in amazing ways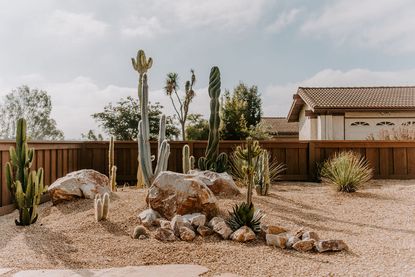 (Image credit: Fredrickson Landscape Inc)
The Livingetc Newsletter
For style leaders and design lovers.
Thank you for signing up to LivingEtc. You will receive a verification email shortly.
There was a problem. Please refresh the page and try again.
Gravel hasn't always been a texture I've considered particularly modern for use in a yard, but recently, I've been noticing gravel landscaping ideas that feel interesting and beautiful. Landscape designers are using gravel in a way that helps zone backyards, add a new texture, highlight planting, and complement the more earthy, organic materials that have become a design trend indoors and out.
And that's all before we talk about practicality. Not only is gravel far easier to upkeep than lawn, it's also a more water-wise landscaping idea than concrete or stone. It's a permeable surface, which means rainwater can infiltrate it, rather than sitting on the surface before heading to drains.
All-in-all, this makes for a ground cover that not only has modern aesthetic appeal, but is a sensible option, too. I found 10 of the best gravel designs around to showcase just how versatile this landscaping texture is, from elegant formal gardens to modern minimalist designs.
1. Strike the right balance
All good backyard designs are about balance, using different textures to introduce layers to your outdoor space, and gravel is no different. 'The goal is to ensure a greater percentage of planting to gravel,' advises landscape designer Christian Douglas. 'Too much gravel and things start to look a little flat. On balance, we need more plants, not more hardscape.'
This backyard, designed by Falling Waters Landscaping, combines a gravel patio and outdoor seating area around a fire pit with mulched flower beds, planted with grasses and hardy evergreen trees.
2. Keep it minimalist
Gravel's "super-power" when it comes to a ground cover for your backyard is that it allows for planting through it without the need for dedicated beds that break up the otherwise uniform space. That allows for great creative freedom with placement, and even the opportunity for more minimalist backyards.
In this front yard, it allowed for a more structured design using cacti as the centerpiece. 'This client really liked the mid-century modern style, so I took inspiration from Palm Springs landscapes,' explains landscape designer Ben Fredrickson, owner of Fredrickson Landscape Inc. 'Golden barrels lining the front approach was a no-brainer. But these clients are what I call "plant nerds" so I tracked down a few special pieces at my local nursery.'
'The plant palette was limited but they wanted conversation pieces and I found rare encephalartos and some mature yuccas,' Ben adds. 'Keeping with the modern style, all the plants were arranged in a uniform layout with the taller specimens in the back and smaller in the front. This kept things minimal and clean.'
3. Combine gravel with other landscaping mediums
Gravel is a landscaping texture that plays well with others - in fact, it actually benefits from it. Its other great power is that its transitions don't feel as harsh as some materials, meaning it's an easy way to combine ideas and meld other textures like lawn and concrete, especially when creating garden paths.
'What I enjoy most is that you can blend spaces together without feeling like there are segmented parts that start to feel like "islands",' explains landscape designer Devon Brown of Charter Oak Landscape Development, Inc.
'In many projects I will specify the same type of gravel to flow between planting areas, pathways and driveways and delineate the spaces with planting clusters or poured-in-place (PIP) concrete pavers,' Devon adds.
4. Use gravel to highlight paving
Gravel most shines as a landscaping texture used in your yard 'transitional' spaces. These are those spaces that lead from one area to another, the verges and pathways that connect, but can be difficult to design without a clear function in mind.
Gravel is an easy but genius choice for these spaces. 'You can have the gravel flow between planting areas and pathways which create a natural flow,' says designer Devon Brown. By using gravel between evenly spaced pavers, you can really highlight the route through a backyard or front yard, which is one of the most important ideas of landscape design for creating good flow and layouts for a larger area.
5. Choose a contrasting color
Color is one of the key considerations when choosing gravel, setting the tone for the type of space you want to create. Solid color styles tend to be more formal, while variegated shades are a little more organic-looking.
You should also consider whether you want to contrast with the landscaping that surrounds the gravel, too. For this yard, a tan-color gravel creates balance with colder-hued concrete used for the patio and paving.
'I love the look of this natural tan gravel floating between the concrete pavers and plant material,' explains Devon Brown. 'It brings out the colors of the beautiful cobblestone selected for this client on their patio and door thresholds.'
6. Or make it harmonious
The brilliant thing about a variegated gravel color is that it makes it easy to pick out a style that can color match with other hardscaping, helping the overall scheme feel cohesive, as in this modern side yard idea.
'We used a walkway of pavers surrounded by rice stone,' explains Joseph Richardson, founder of Richardson & Associates Landscape Architecture, 'which in turn is bordered by traditional boxwood, boulders, ornamental grasses and perennial flowers.'
The effect? The pavers still retain their contrast in texture and their practical value, but disappear more in their color, simplifying the view down the side yard, which is already filled with interesting details.
7. Create a simple layout
Gravel's versatility means it can be a great leveler for spaces that need to serve multiple functions. You might not, for example, want a seating area or outdoor kitchen on a patch of lawn, while vast swathes of concrete paving or decking can feel less organic than you want a backyard to be.
This design by Charter Oak Landscape Inc is a perfect example of how a larger area of gravel can do it all. 'This space was designed to be flexible,' says landscape designer Devon Brown. 'We didn't want super structured seating, dining, or pathways here. The gravel allowed for this area to feel passive, yet perfectly intentional.'
Gravel is a great choice for a material around a firepit. It allows you to level the ground for it, and seating, while also protecting the ground if embers make their way out of your pit.
8. Or use gravel in a more complex layout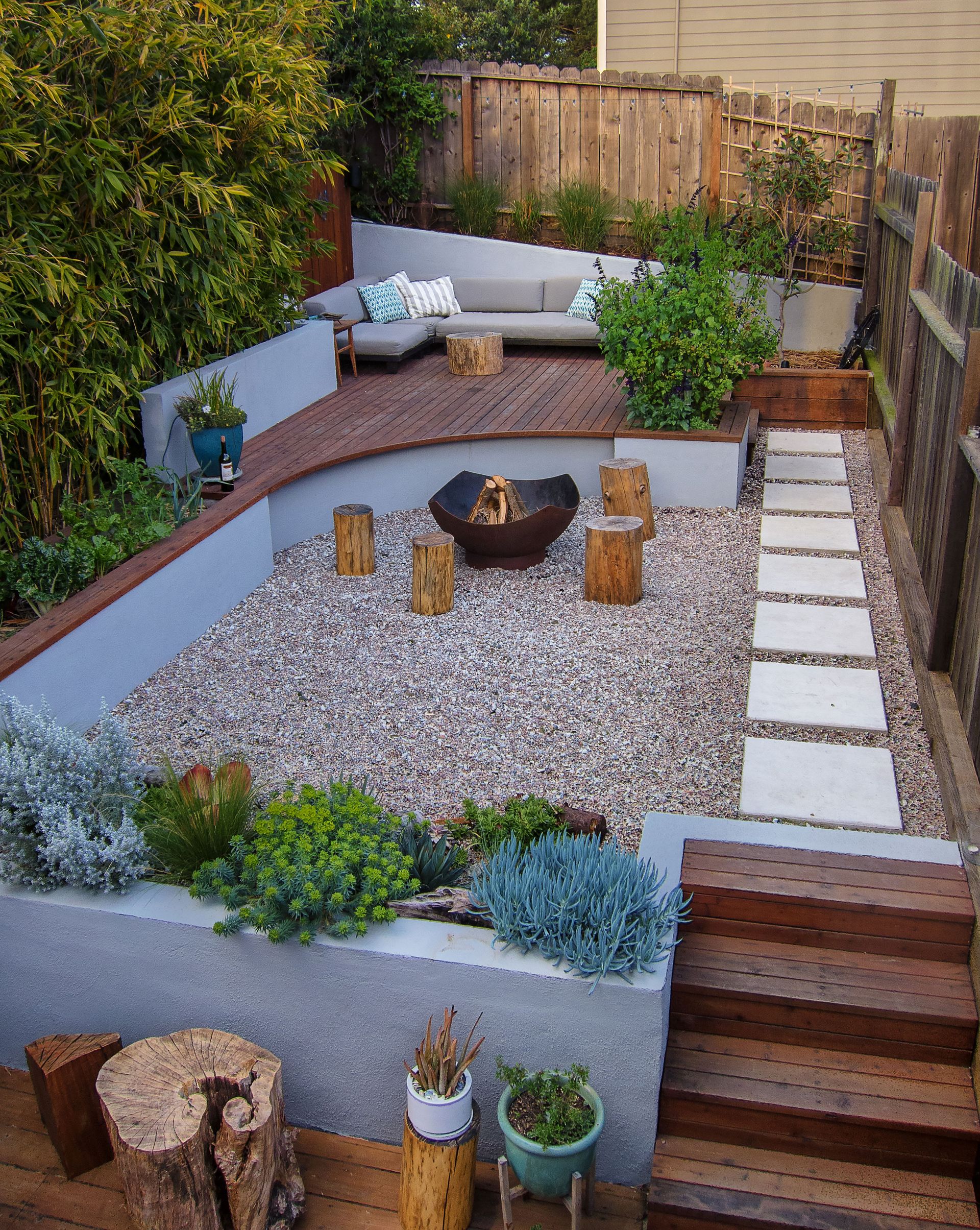 If you're introducing levels into a backyard scheme, or looking to demarcate different areas, gravel is a great landscaping texture to have at your disposal, and can be combined with lawn, decking and patio in different combinations.
For this small San Francisco garden created by Seed Studio Landscape Design, it's the soft, organic middle to a decking "sandwich". 'In general I try to soften taller backyard decks with multiple levels to gradually transition between the upper and lower spaces,' says designer Steve Ritchey, 'and gravel is good for this.'
9. Add interesting hardscaping
You can complement gravel with other interesting "hardscaping" that plays up different aspects of this material, and for this design by Fredrickson Landscape, the idea was to enhance the desert-style planting of this interesting front yard landscaping.
'These client's were on a budget but had a collection of amazing cacti that I was able to work with,' says designer Ben Fredrickson. 'We chose a budget-friendly Arizona flagstone pathway and seating area and then arranged their cacti collection in a way that they could show off to their friends and guests.'
'We added in some boulders for interest - I do this on almost every project - and added some interesting succulents to fill in the rest,' Ben says. 'There's something interesting to look at from every angle.'
10. Create a focal point
That freedom of planting that comes with gravel that we've already touched on makes it the perfect medium for creating areas that serve as focal points, whether that be in indoor courtyard gardens or outside windows.
For the design of this modern home, that meant creating a water feature to highlight through the windows. 'The limestone fountain is the real focal point here. We wanted to perfectly, place the plants imperfectly,' explains Devon Brown. 'Gravel as the top dressing complimented the limestone color and texture so well and played off the colors of the foliage beautifully.'
'Another great bonus with gravel, there is less splash up of dirt and debris from gravel to dirty this perfectly beautiful house and windows,' Devon adds.
What types of plants suit a gravel yard?
Gravel landscaping is versatile, and the plants that best suit it may well depend on the style of gravel you use, and the locale of the garden you're planting.
'Really you can take a gravel garden in many different directions based on the plants you choose,' says Ben Fredrickson. 'For a more modern vibe, I lean in on cacti and succulents like fence post or golden barrel cactus and whale's tongue agaves. It creates lots of structure.'
'For the more coastal vibe, I add in grasses like lomandra or carex and maybe a bit of color from plants like leucospermums or grevillea,' Ben adds.
How do you stop gravel from moving?
One of the drawbacks of gravel is that it can be displaced, embedded into the ground and even washed away, however, a good landscape designer will always ensure that there are countermeasures in place.
'In areas with high foot traffic or driveways, I specify a base layer of decomposed granite (d.g.) or gravel stabilizing grids to keep the gravel in place and eliminate the product from being compacted into the soil,' landscape designer Devon Brown tells me.
For style leaders and design lovers.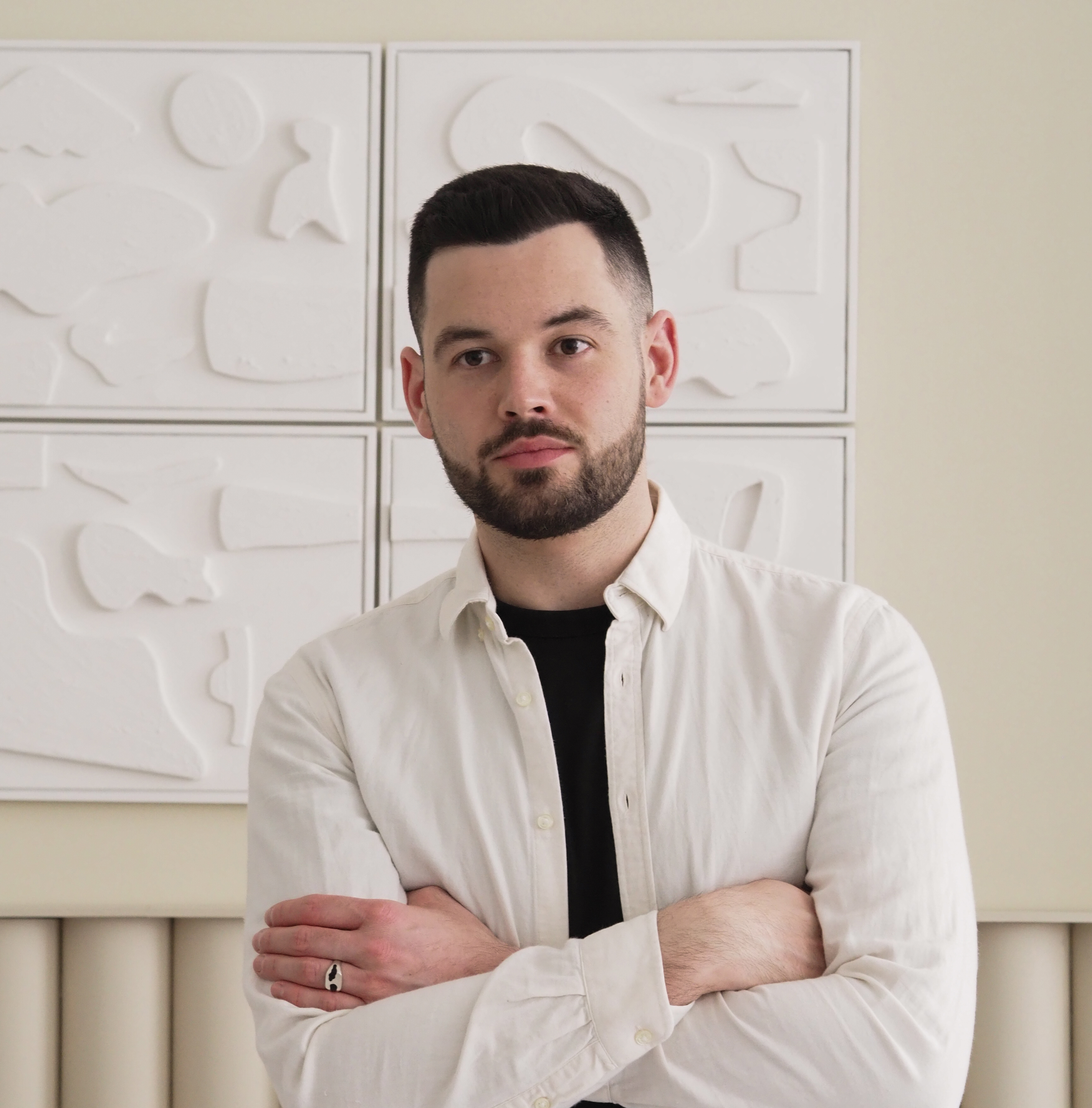 Luke Arthur Wells is a freelance design writer, award-winning interiors blogger and stylist, known for neutral, textural spaces with a luxury twist. He's worked with some of the UK's top design brands, counting the likes of Tom Dixon Studio as regular collaborators and his work has been featured in print and online in publications ranging from Domino Magazine to The Sunday Times. He's a hands-on type of interiors expert too, contributing practical renovation advice and DIY tutorials to a number of magazines, as well as to his own readers and followers via his blog and social media. He might currently be renovating a small Victorian house in England, but he dreams of light, spacious, neutral homes on the West Coast.