10 mistakes interior designers always notice in a bedroom – and how they suggest decorating instead
From layouts to missing items, this is where you're going wrong with your bedroom design, according to the design professionals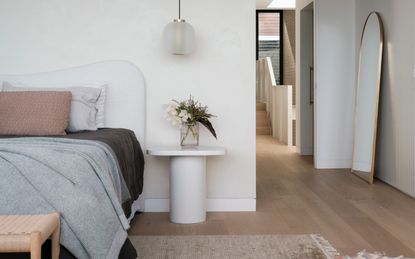 (Image credit: Tom Ferguson. Design: SJS Interior Design)
The Livingetc Newsletter
For style leaders and design lovers.
Thank you for signing up to LivingEtc. You will receive a verification email shortly.
There was a problem. Please refresh the page and try again.
There are so many elements to bedroom design, and creating a scheme that ties perfectly together is all about the balance. The best interior designers have the skill that they need only walk in a room and will spot the problems within moments, but it can be hard to distinguish what's not working in your own space when you're used to seeing everyday.
The changes they'll suggest you make your modern bedroom work might be as simple as moving a piece of furniture, adding in something, or taking something away. Sometimes, it really is that simple. To help you at home, the designers have given us a list of the top 10 issues they see time and time again, alongside handy hints for how to fix them.
1. Forgetting to add a rug
Texture is so important in the bedroom, and every space should have a rug underfoot to really bring that coveted cozy feel. 'A bedroom needs to achieve so many things: be cozy and a welcoming, relaxing, soothing, safe space,' says Irene Astrain, architect at Astrain Scheldt.
'Soft elements, textured rich fabrics and personal elements can all help these feelings and a carpet or a large rug is an essential, helping a room feel cozy and warm.'
Pick something shaggy for a luxurious feel, or go for jute if you just want something subtle and minimalist.
Don't forget how your bedroom rug can influence the color of the walls. Light bounces around the space, so if you go for something dark or a bold color, this will have an impact on the color of the wall. 'We couldn't figure out why a customer's wall was coming up a dull tone of yellow when the paint she had was so light,' says creative director at Dulux, Marianne Shillingford. 'It was only when we went round and saw for ourselves that the rug she had was bright purple, thus influencing the tone of the walls!'
Also think about rug placement and try and tie the room together by making sure all large furniture has two feet on the rug.
Color: Light grey
Properties: water-resistant, stain-resistant, and machine-washable
Price: $409.00
2. Bad lighting
For designers, there is nothing quite so important to the mood and feel of the home as lighting, so bad lighting in the bedroom was always going to make this list of top 10 mistakes.
It's really quite incredible the difference good and bad bedroom lighting can make, and in the bedroom, a space where you want to create a relaxing vibe - it's more important than ever.
'People say that lighting is the jewellery of any interior and having focal decorative lighting piece in a bedroom environment is the piece-de-resistance of any luxury home,' says founder Scott Richtler of Gabriel Scott.
'Popular choices with our clients include beautiful pendant lighting hanging above bedside tables. Colorful textured glass beads that seamlessly align with the rest of the design aesthetic are particularly popular right now. Sculptural statement chandeliers above a bed are also becoming increasingly in demand.
'Whether it be a sculptural chandelier or a series of cascading pendant lights, beautiful lighting is the decoration any bedroom needs to make it feel warm, inviting and luxurious.'
To create maximum impact consider materials and finishes that complement the rest of the design aesthetic. Warming metal tones and the soft illumination exuding from blown glass are natural choices, and add personal and bespoke touches by opting for various textures, colors and shapes when selecting your glass finishes.
'The correct lighting is especially important in bedrooms and is often overlooked,' says Hattie Sparks Interiors. 'I think recessed lighting in bedrooms is usually a bad idea, unless you have no windows and absolutely need it. Bedrooms should be calmly lit spaces. Consider bedside sconces instead. Dimers are also a must!'
3. A bad choice of curtains
Make sure you get your curtain choice right for your bedroom, from length to color to texture, the way you frame your bedroom windows is seriously important. 'Go for long curtains if possible and space allows it,' says Irene. 'And make sure you have a material that doesn't steal the day time light.'
Think about the color and style of your curtains too and make sure you pick a shade that works well for your room.
'We avoid using highly energetic colors in a bedroom, especially for bedroom curtains,' says owner of Emily Lauren Interiors, Emily Brown. 'Warm colors such as red, orange, and yellow, as well as busy geometric patterns or bright colors, can evoke a vibrant and energetic ambiance that does not align with a restful atmosphere.'
'Instead, we suggest embracing calming neutrals and earthy shades. For individuals who appreciate a touch of color in their curtains, darker and de-saturated tones like forest green or dusty blue are recommended. Red and yellow lovers can explore the subtler hue of burnt terracotta or dark golden mustard, which can maintain a soothing energy within the space.'
4. Not making the most of nightstands
A nightstand is an essential item of bedroom furniture. Convenient for those bedside bits and pieces that you tend to accumulate and need to hand at night, they also provide a moment to be decorative and curate a small space of your favorite things. 'Styling your bedroom nightstand should be a considered task as it's prime real estate in the interiors world, but the challenge is that it often has little useable space,' say Jenna Choate-James and Mariana Ugarte, co-founders of Interior Fox.
To unlock the its potential, you must restyle a bedroom nightstand to declutter the space. Decorate it with minimal pieces (obey the rule of three to help you practice restraint!), and keep things on the side that are functional and aesthetic.
As a minimum, you want a bedside light or at the least a candle to provide a calming nighttime glow, a small bowl for trinkets or jewelry and perhaps some foliage or flowers in a small bud vase to bring a sense of nature to the space and imbue a feeling of calm as you drift off to sleep.
Think about the style of nightstand you go for too. 'Including night stands with both a drawer and shelf allows you to display the things you use often - books, phone charger, a beautiful catchall - while the drawer can be used in a more utilitarian way,' says Bradley Odom, founder of Bradley Odom Interior Design.
5. Not factoring storage
Storage can make or break a good bedroom. 'We look at a client's closets and, more often than not, find insufficient drawer storage for things like jewelry, belts, or even socks,' says Todd Raymond, founder of Studio Todd Raymond. 'So we make sure to have ample dresser storage in the room and make sure that bedside tables have drawers for unsightly things.'
'If the bedroom allows it then wardrobes are key,' says Irene.' If bedroom storage space is limited then go for storage under the bed, a bench at the end of the bed with some baskets below it or even some well-designed hooks.' Storage beds are a great solution to small bedroom woes. Go for one with a spring mechanism that reveals storage space underneath, or try beds with in-built drawers to hide all those unsightly bits and pieces.
Sizes: Queen, king, California King
Material: Manufactured wood, solid wood
Price: $1,390.00
6. Disregarding the importance of a color palette
A super simple one but so crucial. For a relaxing bedroom where you feel calm and tranquil, you want your bedroom to have a cohesive color palette that works together, and not use too many colors. Try and keep neutral - taupes, off-whites, subtle and muted colors like sage or lavender keep things calm, but also don't be afraid to inject a bit of personality with those subtle pops of color that work together well through decor.
'It is a good idea to consider soothing and peaceful colors such as green, blue or pink in a bedroom,' says designer Tecla Tangorra, co-founder of Labscape. 'These colors are all known for their soothing and calming qualities. Blue has even been said to help fight insomnia and anxiety.'
Color palette isn't just about the lick of paint you've opted for on the walls, think about the material you use - hardwood, glints of gold or silver from metal hardware and try and pull those together. Avoid too many different types of wood, and if you are embracing natural textures, try and keep to similar tones. Avoid a dark walnut bookshelf next to a white oak stained wardrobe for example - the result will just feel too visually jarring.
'When it comes to bedrooms, I find that people generally have quite strong feelings about whether they find a dark and cosy space most relaxing or if a bright and light space is what they need to feel calm,' adds Andrew Griffiths of A New Day Studio. 'Considering that is a good starting point when it comes to color.'
7. Forgetting greenery
I think greenery and foliage is essential for a bedroom. It brings nature to the space, working nature as a decorative accessory, and has a calming quality to it. For the best bedrooms plants, bring in small pops of green with smaller plants like pileas and trailing satin pathos. Place taller floor plants and indoor trees in corners to bring some interest and height like fiddle leaf fig trees and money trees.
For low maintenance plants, Devil's Ivy is super easy to look after and just requires a weekly watering, while rubber plants have a beautiful thick and waxy leaf that doesn't need much attention and care.
8. Forgetting the function of the space
Think about what you're actually using the room for - sleep! It's easy to forget the prime function of the space along the way, and what you will ultimately be using it for. So try and avoid designing mini office corners and remember to gear everything towards that final aim for relaxation.
'The most common design mistake we see in bedrooms is forgetting that it is meant to be a calming zone,' says Karen Frome, principal of Rise Projects, an architecture and design firm based in New York City.
'The bedroom is not meant for work, exercise, or surfing the internet. Instead, it is a place of transition, relaxation, and dreaming. Give yourself over to a little nocturnal magic and see how refreshed you will feel!'
9. A badly placed bed
It might sound obvious, but getting the bed right is super important. It's the focal point of the room, the purpose of the space, and can make all the difference between a room that feels at home and a space that just feels oh so wrong.
'A bedroom should have a bed that is proportionate to the room and that is positioned at its centre if possible,' says Irene. 'If the bedroom is large, a small bed will look very uninviting. It is after all the main focus of a bedroom and should read and feel as such. We love a high bed but if the bedroom windows are low and the bed is anywhere near them then, the bed should also be adjusted in high accordingly. A tall bed would block light into the bedroom and views out.'
'Bed height is so important,' says Tami Ramsay of Cloth & Kind. 'First and foremost it must be comfortable for the user. I consider this even over ceiling height or room size. At the end of the day, the room is for sleep. We really let the client's comfort level lead, but most I specify are between 24 and 28 inches high.'
10. Not styling the bed
Knowing how to style a bed and arrange pillows on a bed is a true art form and making your bed with the perfect placement of cushions can help the focal point of the room - the bed - really sing. 'Styling beds is an art in itself,' says Anna Burles of the interior design house, Run For The Hills. 'We rarely do the same setup in projects and try to experiment with size and formation of the pillows.'
Try a mix of cushion sizes, shapes and fabrics. I like symmetry with pillows with one or two bigger, patterned cushions in the middle. Don't overdo it with two many cushions and think about the color palette of your bed sheets. I'm also enjoying the bolster trend, which gives your bed styling a minimalist bedroom feel.
For style leaders and design lovers.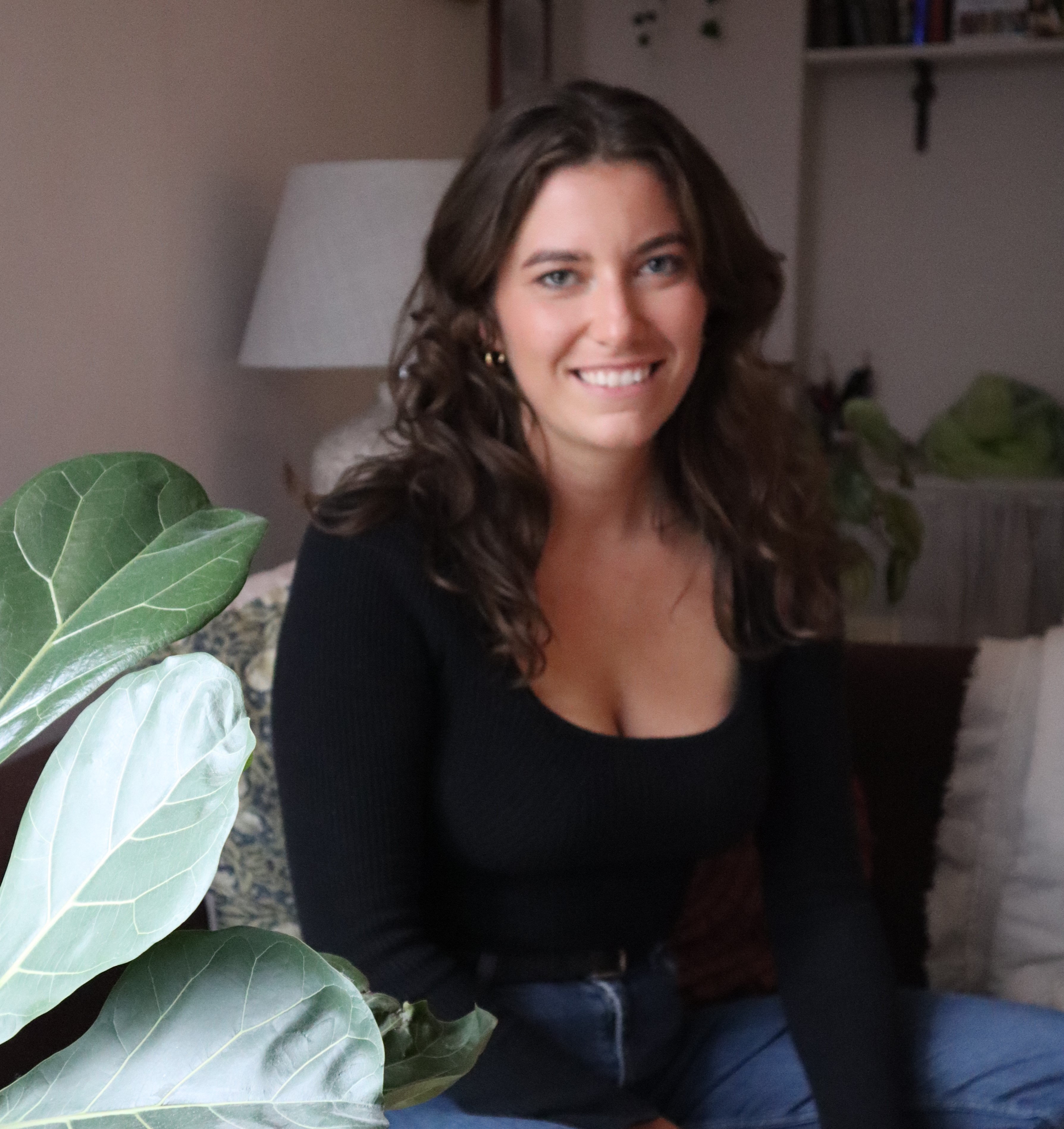 Livingetc content editor and design expert
Oonagh is a content editor at Livingetc.com. Previously, she worked on a London property title, producing long-read interiors features, style pages and conducting interviews with a range of famous faces from the UK interiors scene, from Kit Kemp to Robert Kime. In doing so, she has developed a keen interest in London's historical architecture and the city's distinct tastemakers paving the way in the world of interiors.