I tried this 5 step guide to restyle my nightstand – and it's seriously elevated my bedside set-up
Turn your nightstand into a stylish vignette with these 5 tips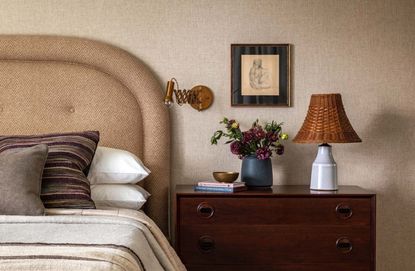 (Image credit: Haris Kenjar. Design: Heidi Caillier Design)
The Livingetc Newsletter
For style leaders and design lovers.
Thank you for signing up to LivingEtc. You will receive a verification email shortly.
There was a problem. Please refresh the page and try again.
My nightstand has long been in serious need of a restyle. Instead of a well-thought-out surface displaying a collection of nighttime essentials, it had slowly turned into a cluttered mess that was far from calming. It was time to start from scratch, so I followed these five simple rules to creating the perfect bedside vignette and I'm super happy with the results.
'Styling your bedroom nightstand should be a considered task as it's "prime real estate" in the Interiors world and often has little useable space,' say Jenna Choate-James and Mariana Ugarte of Interior Fox. To get to grips with the bedside table and turn it into a space you love and use, follow these simple steps for bedroom furniture perfection.
1. Keep things uncluttered
If you're someone who tends to accumulate a lot of stuff, think about the style and size of furniture you have and whether this might be encouraging you to hoard more.
'When it comes to size, a bedside table should be spacious enough to accommodate a few books and for a glass of water,' says the founding director Matthew Benjamin Wood of MW Architects. 'But it's important to strike a balance - too big and clutter will accumulate.' Armed with this advice, I downsized to a table that was slightly smaller, and this gave me a great starting point from which to style. For those looking for the best minimalist bedroom furniture, three-legged teapoy tables, or simple stands like this trunk-style table have a small surface that looks great and forces you to keep things simple.
Those who have a lot of bits and pieces, go for a bedside table with drawers to hand. 'For clutter-free design, incorporate a drawer or storage compartment to keep items you don't necessarily want on display but might need close by,' says Matthew. 'This helps maintain a clean and calm aesthetic.'
Think about how you can hide away your clutter in clever ways too. A problem with my bedside set-up was that I always had wires that made the space visually jarring. 'If you do want to have phones nearby, deal with the cables so they are built in or hidden below even if it is just a carefully placed hole. Just don't have wires everywhere,' says Matthew.
For a calming and organized look, make sure to have a nightstand on each side of the bed. 'Mirroring nightstands build to a calming symmetry beside the bed, giving you the space to set your belongings aside and return to yourself,' says Giorgio Ivessa, senior associate at Champalimaud Design.
2. Don't forget bedside lighting
Secondly, reconsider your lighting and how that helps to light the area. A lamp on your bedside table is a nice way to cast a warming glow around your bedside space, meaning you don't have to get out of bed and turn off the big light just as your drifting off.
I like a combination of wall light and lamp, as seen here in this design by Heidi Caillier of Heidi Caillier Design. Good lighting is crucial not just for the light it provides to the space, but for the aesthetic, facilitating reading and creating a pleasant atmosphere. So pick a lamp that works with the wider style of your bedroom. Mini table lamps are a nice look that won't take up too much space if you have a small bedroom.
If you are able to redesign the room further, think about creating a space where you have full control. 'A well-designed lighting system allows you to control both the room lighting and reading lighting from your bed,' says Matthew. 'Consider using a smart system for convenience and efficiency.'
If you want to have the modern feel of a platform bed and tall ceilings, try lighting the space from above. 'Use drop-down pendants instead of lamps on the nightstands, this helps to bring the ceiling and the height of the bed more visually together so it feels balanced,' says Shoshanna Shapiro of Sho and Co:
3. Think about decor
Aside from practicalities, the best nightstands are also a space for decor, and grouping decorative pieces together can help create a stylish surface. A good rule of thumb is to group three decorative items together and mix up the height and size and shapes to create contrast and variation.
Decor might include a small bud vase with a flower, a decorative water tumbler, a small trinket bowl or a ceramic vase. Brittany Farinas of Miami-based firm House of One says her number one suggestion is books - both for the aesthetic and functionality. 'Books look great on almost any tabletop or hard surface - including nightstands. The best overall advice I can give is to find books that mean something to you, but that also complement your room's colors and design scheme. Any book with a colorful cover and spine can make an impact in a room.'
Finally, make your decor make sense for the space you have. If you have a larger nightstand surface area, this doesn't mean you should fill every square inch of surface. Keep things feeling curated and considered.
4. Create calm through the senses
Remember that your bedside table needs to be a calming space so restyle with the aim to help you sleep better. Encourage this by thinking about what is a stimulant and what can help you drift off. Avoid that blue light technology and think about where you keep your phone - perhaps you can keep it in a drawer out of sight so as not to wake you with bright flashing lights and noise during the night.
Creating a space that omits a peaceful smells is also important. I like the wafts from diffusers and candles, just be sure to pick something meditative like lavender instead of something too sweet and full of energy. Keep sachets of lavender in a drawer or even nighttime sprays that you can have to hand to spray on your pillow to help you sleep well.
5. Don't forget a catch-all bowl
Finally, my favorite thing about my new bedside table set up is the green glass bowl that I bought from an antique shop. It works as a beautiful object that refracts light around the space and secondly acts as a useful catch-all for those bits and pieces I keep on my person.
Hairbands, jewelry, lip balms, and smaller items that can end up cluttering the space all go in the bowl so it never looks unsightly. A bedside tray would also work wonders to help you keep those essentials in an orderly fashion, or if you want to keep things feeling more like a minimalist bedroom, go for a stylish box with a lid to hide away the contents.
For style leaders and design lovers.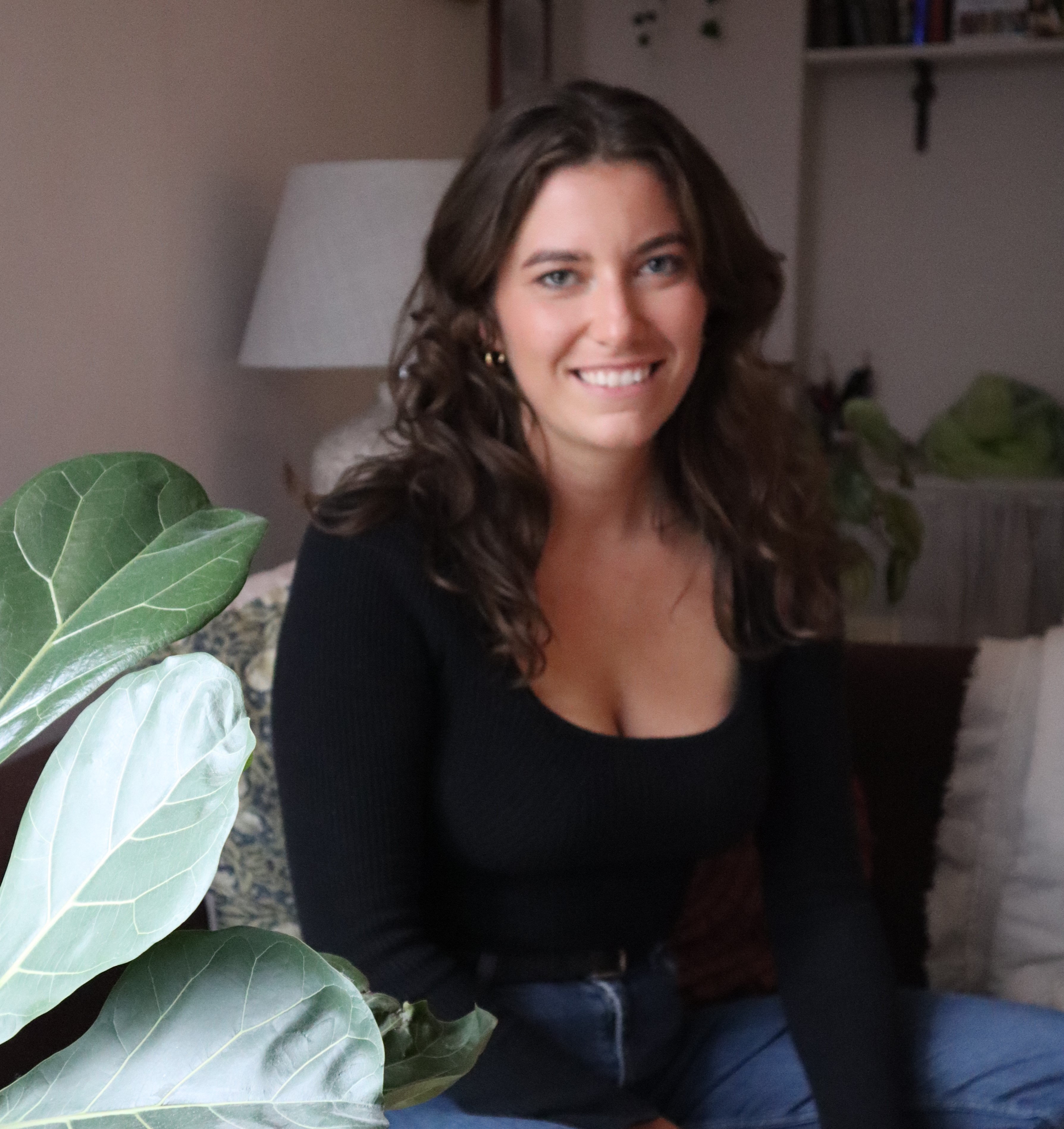 Livingetc content editor and design expert
Oonagh is a content editor at Livingetc.com. Previously, she worked on a London property title, producing long-read interiors features, style pages and conducting interviews with a range of famous faces from the UK interiors scene, from Kit Kemp to Robert Kime. In doing so, she has developed a keen interest in London's historical architecture and the city's distinct tastemakers paving the way in the world of interiors.