10 Japandi living rooms that prove this minimalist style strikes the perfect balance between uncluttered and cozy
These Japandi living rooms showcase the benefits of fusing Japanese and Scandinavian design, for minimalist rooms with soul and warmth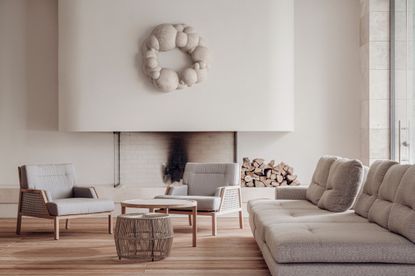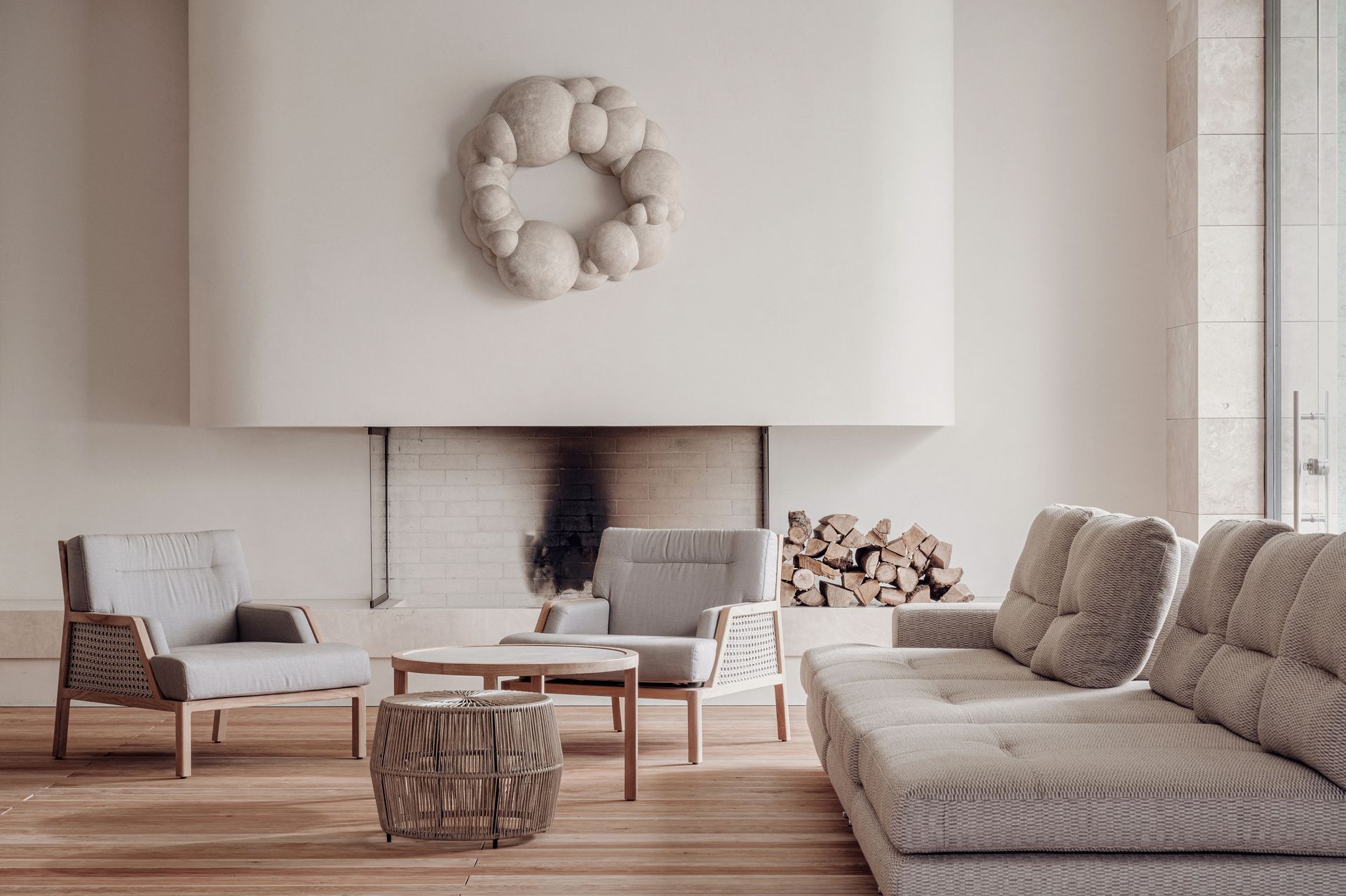 (Image credit: Mahno)
The Livingetc Newsletter
For style leaders and design lovers.
Thank you for signing up to LivingEtc. You will receive a verification email shortly.
There was a problem. Please refresh the page and try again.
Japandi living rooms are all about marrying the best of Japanese and Scandinavian styles and creating a design that is wonderfully minimalist, yet not too stark or cold. Minimalism has been a massive trend in interiors in recent years, and this special style shows exactly how to achieve it, in a cozy and warm manner. The design focuses on clean lines, natural elements, bright spaces, and neutral colors, while also keeping sustainability at its core.
If you too are interested in a home that is calm and restrained yet timelessly stylish, then this trend is for you. Take a look at these Japandi style living rooms and get inspired.
10 Japandi living rooms that encourage a moment of pause
A big modern living room trend, Japandi design is dipped in soothing tones and embraced with natural materiality.
'The Scandinavian and the traditional Japanese design traditions are bound by a shared understanding of embedded qualities of simplicity, functionality, refinement, and attention to detail,' says Jonas Bjerre-Poulsen, partner at Norm Architects. 'There is a mutual understanding and respect in both Scandinavia and Japan for the use of natural materials in design and architecture, a fondness of muted color palettes, and a humble approach to expressivity through genuine craftsmanship.'
'Where other design traditions can be sensuous, expressive, and playful, there is a down-to-earth seriousness and thoughtfulness in the Japanese and Scandinavian cultures, both originating in poor peasant cultures, that were forced to a design thinking that was based on accommodating real and practical needs,' says Jonas. 'Therefore, there has been a long and mutual exchange of ideas between Scandinavia and Japan, that is evident in both traditions.'
1. This room with low-slung furniture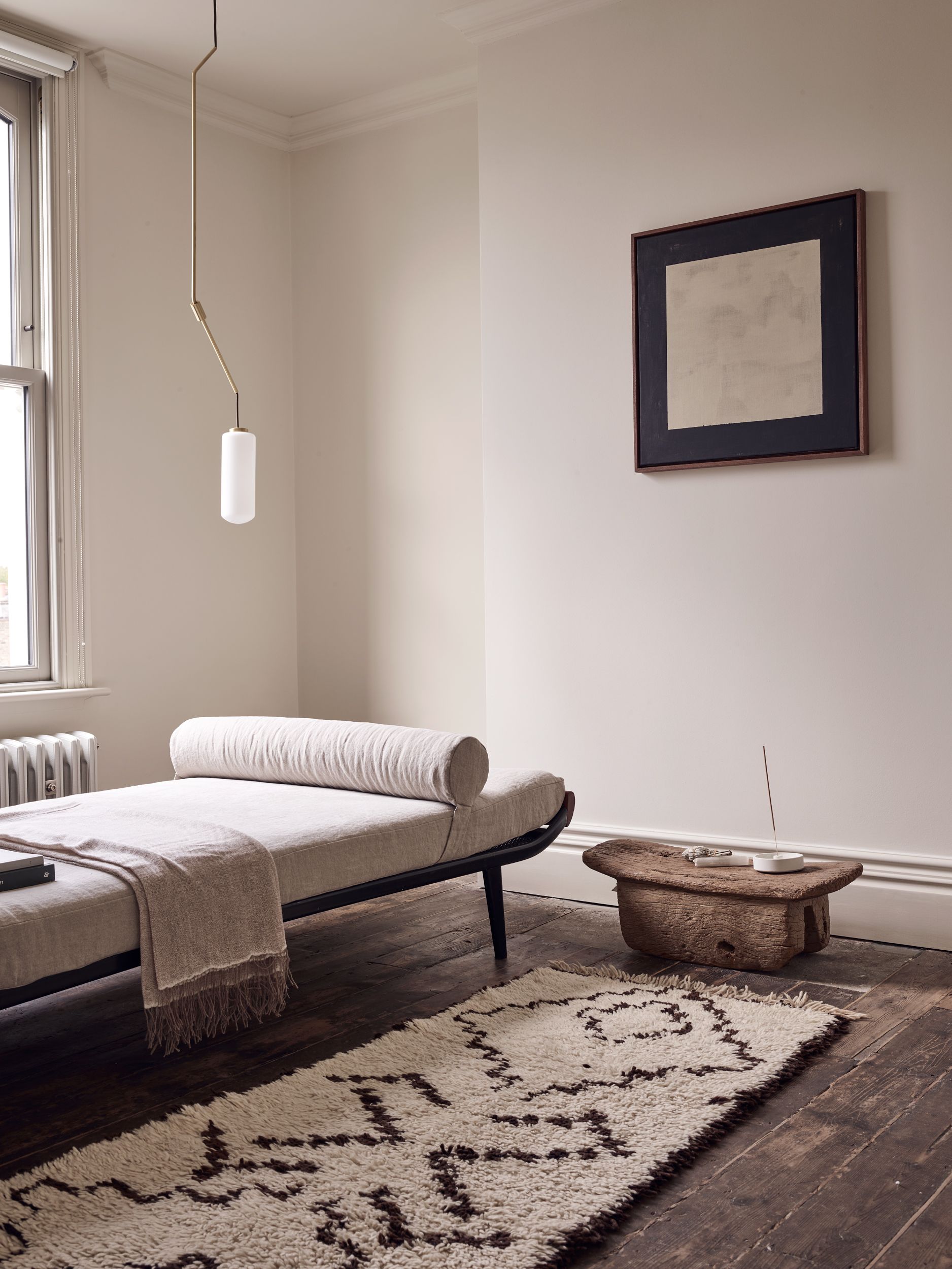 Japandi design is all about simplicity, with clean lines and sleek shapes. Every living room furniture piece and decor item is intentional and serves a functional purpose. And when everything is considered and carefully put together, it creates a room that's free from clutter.
'This living room was designed as a calm and serene moment,' says Emily Potter, co-founder of Daytrip. 'The interiors combine original timber boards with light walls and new architectural moldings, creating a gentle balance between the found aged textures and new additions that are traditional yet crisp. The furniture is sleek, and was made in partnership with Beton Brut, following a similar approach; a minimalist Dutch daybed upholstered in a washed linen, contrasting with the angular contemporary lines of the Framapendant.'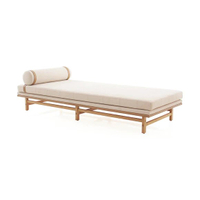 For a clean, minimalist interior, consider a simple, functional form like this daybed made in solid wood, and upholstered in fabric. The piece represents the purity of style and detail-focused craftsmanship.
2. This tearoom that highlights the beauty of timber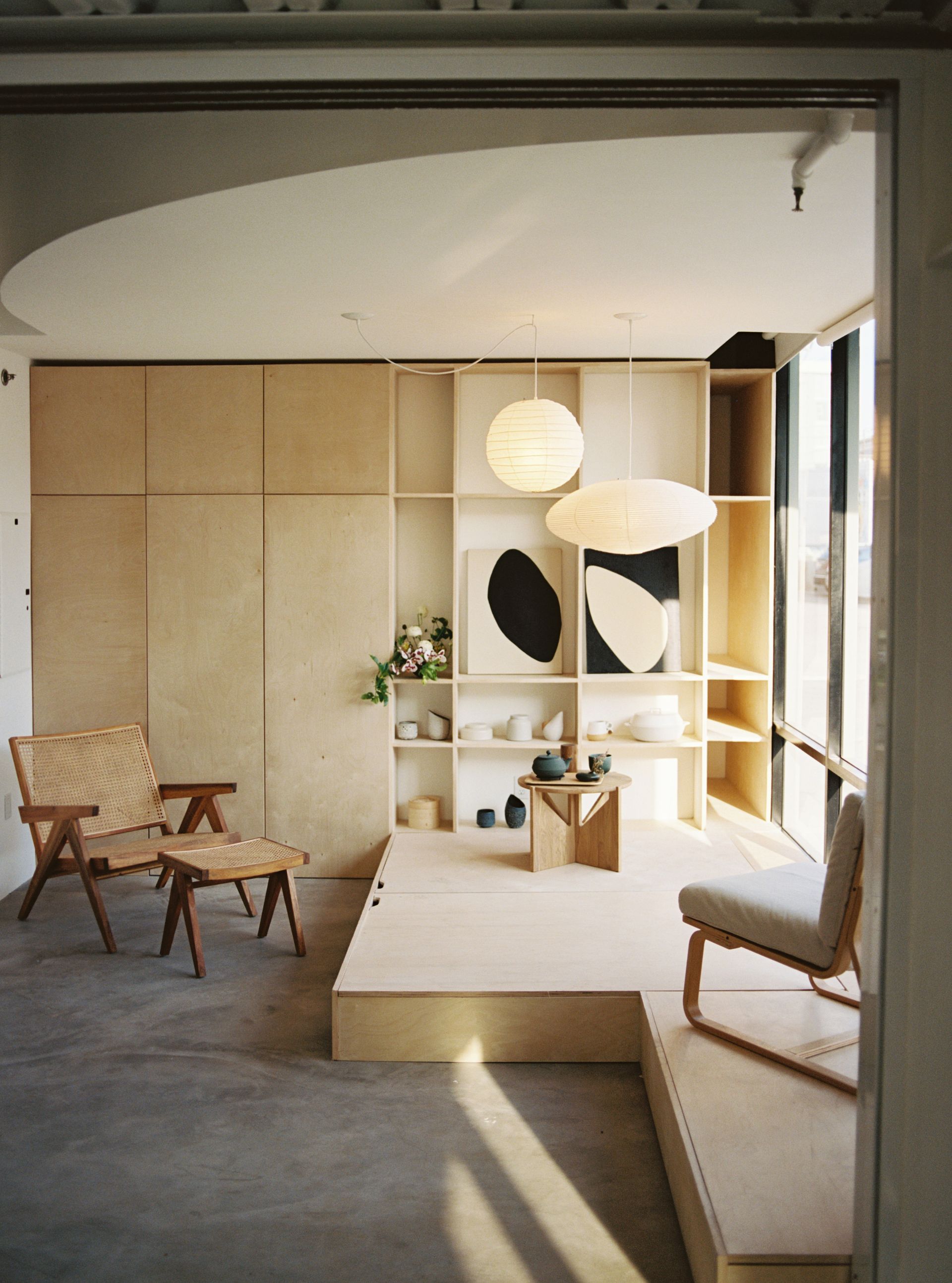 Natural materials like wood, especially light wood point towards a Nordic style, while dark wood is a more Japanese style. Japandi interiors bring the beauty of the two together, where a room can beautifully host the two-toned wood, and also showcase ridges, their natural veining, and even imperfections easily.
For living room flooring, consider hardwood floors that are naturally resistant to mold and mildew, and create a lovely, warm interior.
'We decided to make this multipurpose space into a tea room, where you can sit and lounge on the wooden platform when a guest isn't around, and when you do have a guest, you just add a mattress and the wooden platform becomes a platform bed frame,' say Joel Wong and Amanda Gunawan, founder of Owiu Studio. 'All the wood is Baltic birch.'
3. This apartment filled with plants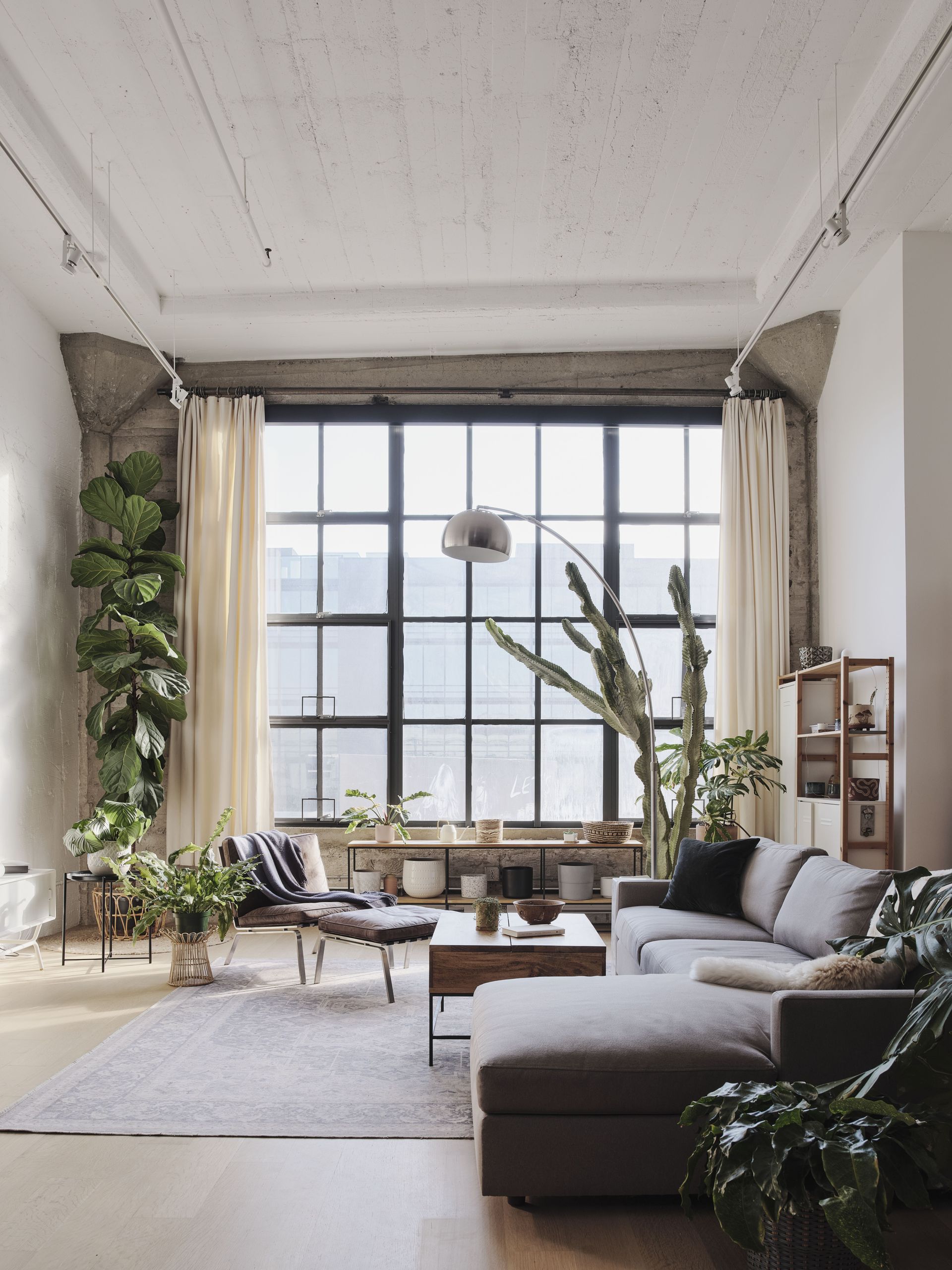 When it comes to designing a natural living room that connects the dwellers to the outdoors, there's no better design staple than plants. Japandi style encourages the use of greenery as decor as these brighten up a space, clean the air, and even add a subtle pop of color. Consider houseplants like succulents, palms, or bonsai, and add them to your interiors. Other ways to bring nature inside are with water features, rocks, botanicals, or nature-inspired art or wallpaper.
'We aimed to help the homeowners maximize their square footage and capitalize on the existing strengths of the building,' says Malcom Davis, founder of Malcom Davis Architecture. 'The tall vaulted concrete ceilings and distinctive fluted concrete columns paved the way for a language of exposed hardware, sharp lines, and crisp details. These bold industrial traits, softened with plants, combined with the play of natural light and modern warmth, created the beautiful and livable home.'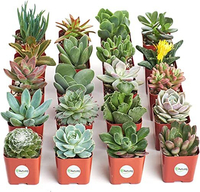 Choose this collection of 20 succulents, and add these to your living room for a fresh, welcoming feel, ideal for a Japandi interior.
4. This living room with handmade crafts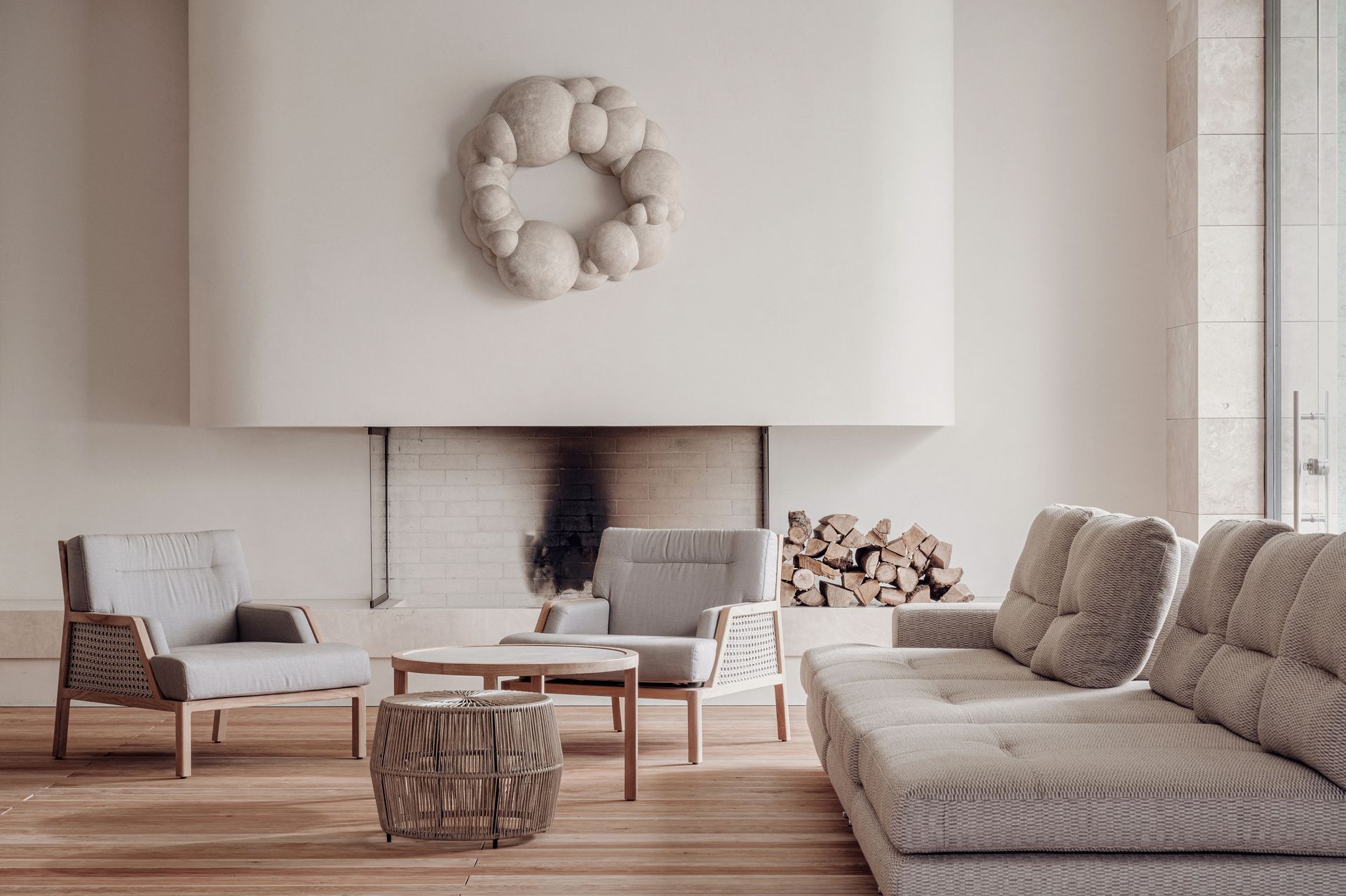 For a lovely modern rustic living room, bring in the charm of craftsmanship. Consider objects made in clay, terracotta, stone, or joinery. Natural materials, molded and curated for spaces give the interior a timeless charm. This is also a big staple in Japandi interiors.
'Given the abundant presence of ceramics in the space, we felt it was imperative to continue the age-old tradition of ceramics while highlighting their individualistic and naturalistic charm in the interior,' says Serhii Mahno, founder of Mahno. 'For this space, we designed a bulbous sculpture in ceramic, to celebrate natural, handmade objects. By integrating a myriad of textures and earthy hues too, we were able to establish a space that exudes warmth and hospitality, truly showcasing the unique personality of the environment.'
5. This home that showcases material textures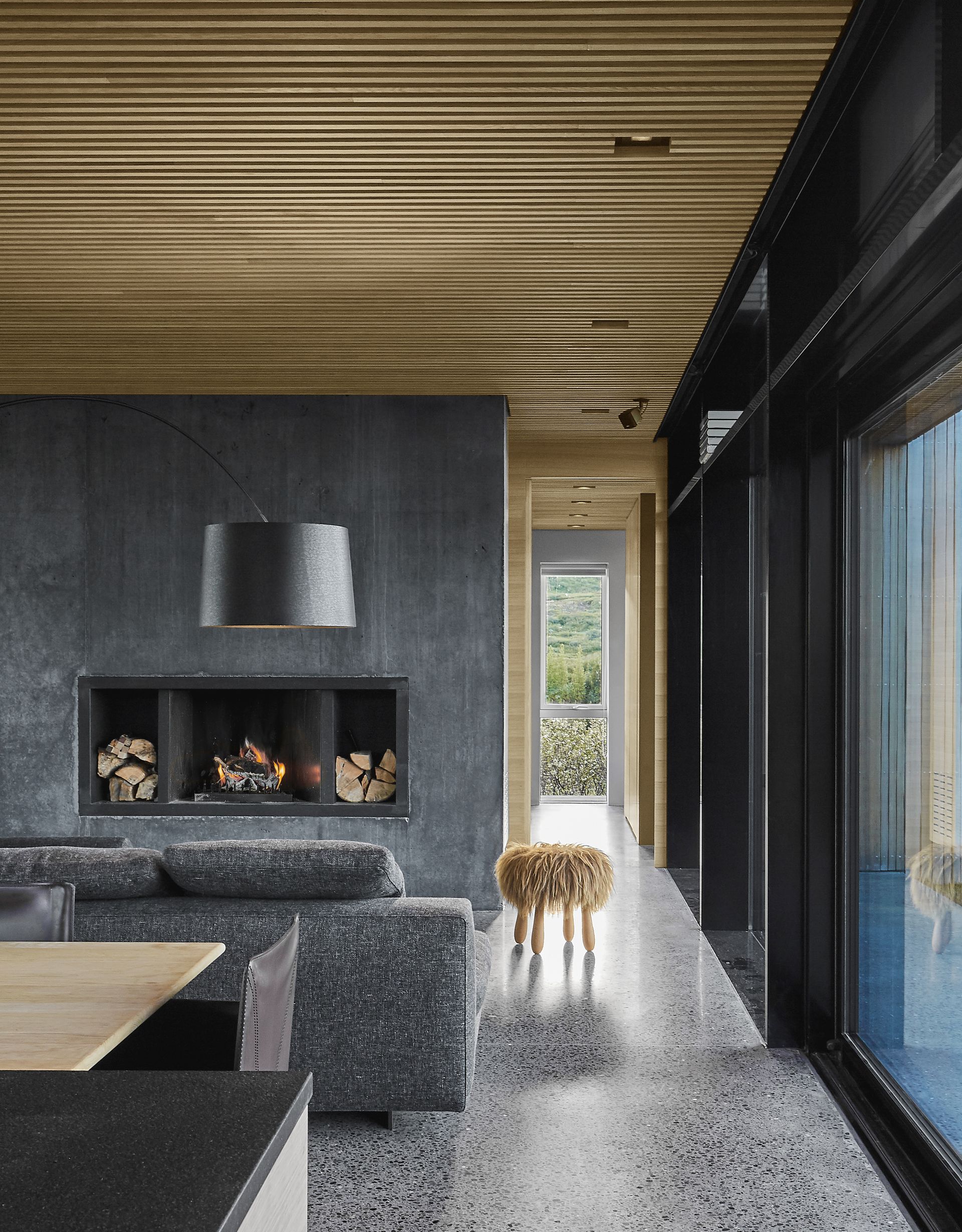 With a less is more philosophy, the most elegant living rooms in Japandi style show the usage of minimal yet evocative materials. The focus is on raw, texturedelements. Think stone, concrete, wood, terracotta, or bamboo.
'Creating transparency through the major volume was the predominant theme in the design of this family house that was meant not to impair the existing vegetation on the site,' says Jóhannes Þórðarson of GLÁMA KÍM architect. 'The space was to reflect modesty, shelter, nature, spatiality, and raw materiality all meant to create an oasis of tranquility and rest to replenish and refresh the mind; peace of mind was a strong desire.'
'Japandi emphasizes deep connections to the environment through the usage of natural materials,' says Japanese-born, New York Brownstone interior designer, Jarret Yoshida. 'Japanese design values, above all, the idea of texture and age - not an unachievable perfection with flawless reflected polished surfaces. 'Yakisugi, a traditional Japanese method of burning and preserving wood, is a great example of this principle of imperfect craftsmanship. I love using neutral and natural surfaces, especially because they take a space from looking like a clinically-cold showroom to being a real home filled with age and texture - inviting and relaxed. Inherited from Japanese design values, Japandi style finds perfection in the 'imperfect' nature and adopts local and natural materials, such as cotton, linen, wood, and paper, to connect with the environment and bring warmth to the home.'
6. This monochromatic living room scheme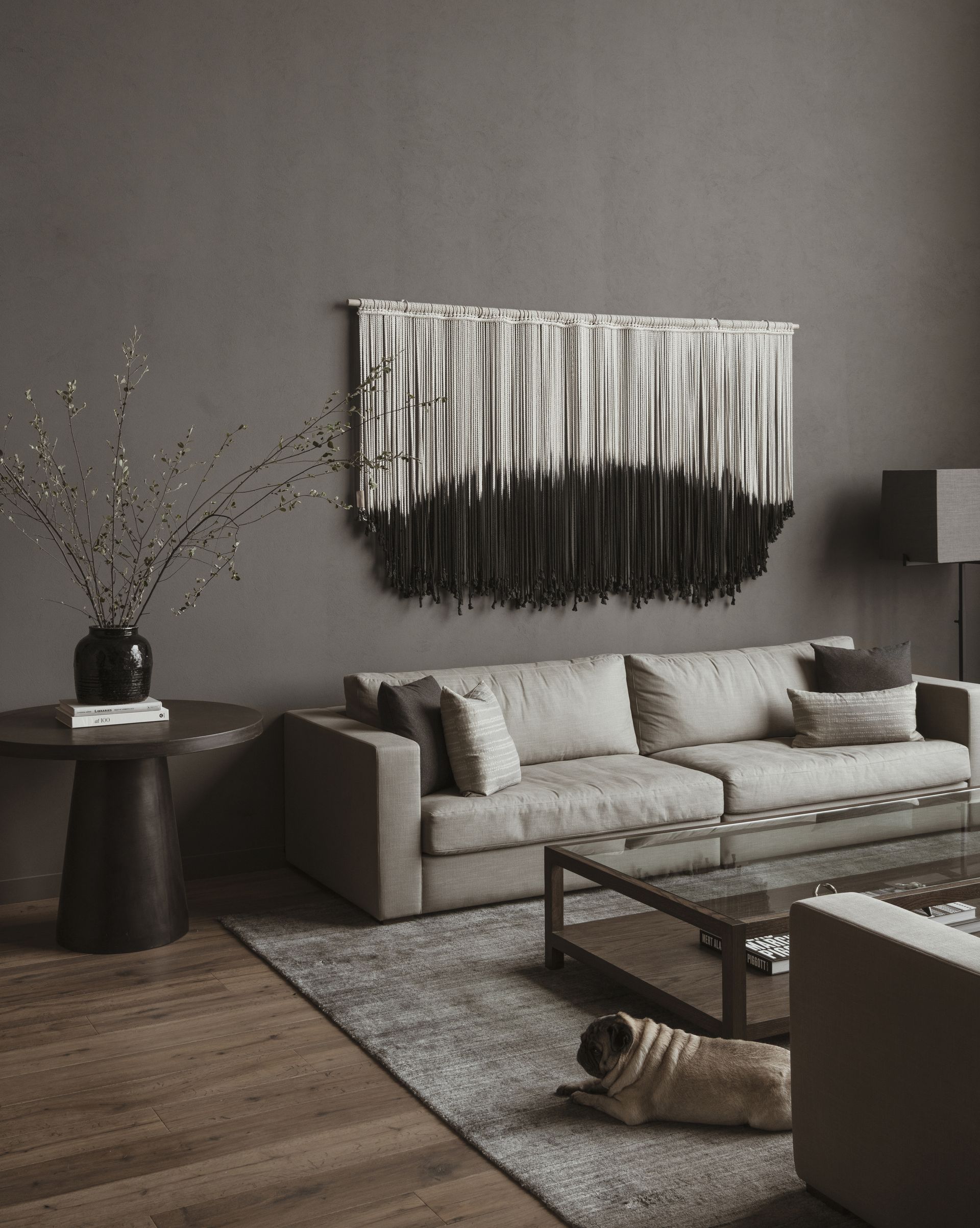 Japandi design also dictates a more muted, restrained living room color design. There's a lot of emphasis on natural or material tones. Paint choices complement the existing Japandi furniture and accessories. The interior palette is such that it creates a calming, tranquil, and peaceful feeling; meaningful yet subtle.
'Before remodeling, the condo felt cold and empty,' says Mariana Morales, founder of Direccion. 'For the design of this home, we decided to go for a darker palette of materials and colors to create a cozy and intimate space. The walls were painted grey and finished in limewash. The change in hues helped the scale of the space become more introspective. The overall atmosphere became welcoming with a balanced sense of spaciousness and restraint.'
'Japandi values simplicity which brings ease and freshness into life,' says Jarret. 'But unlike a minimalistic interior, which deprives all decorations and leaves only the essential functional objects usually with perfect machine-made slick surfaces, Japandi style adds the warm and rustic Scandinavian design concept of Hygge and focuses on shaping human experience, making the space more genial and sweet. Japandi style is simple but with warmth, minimal but with humanistic care.
7. This scheme that contrasts wood and concrete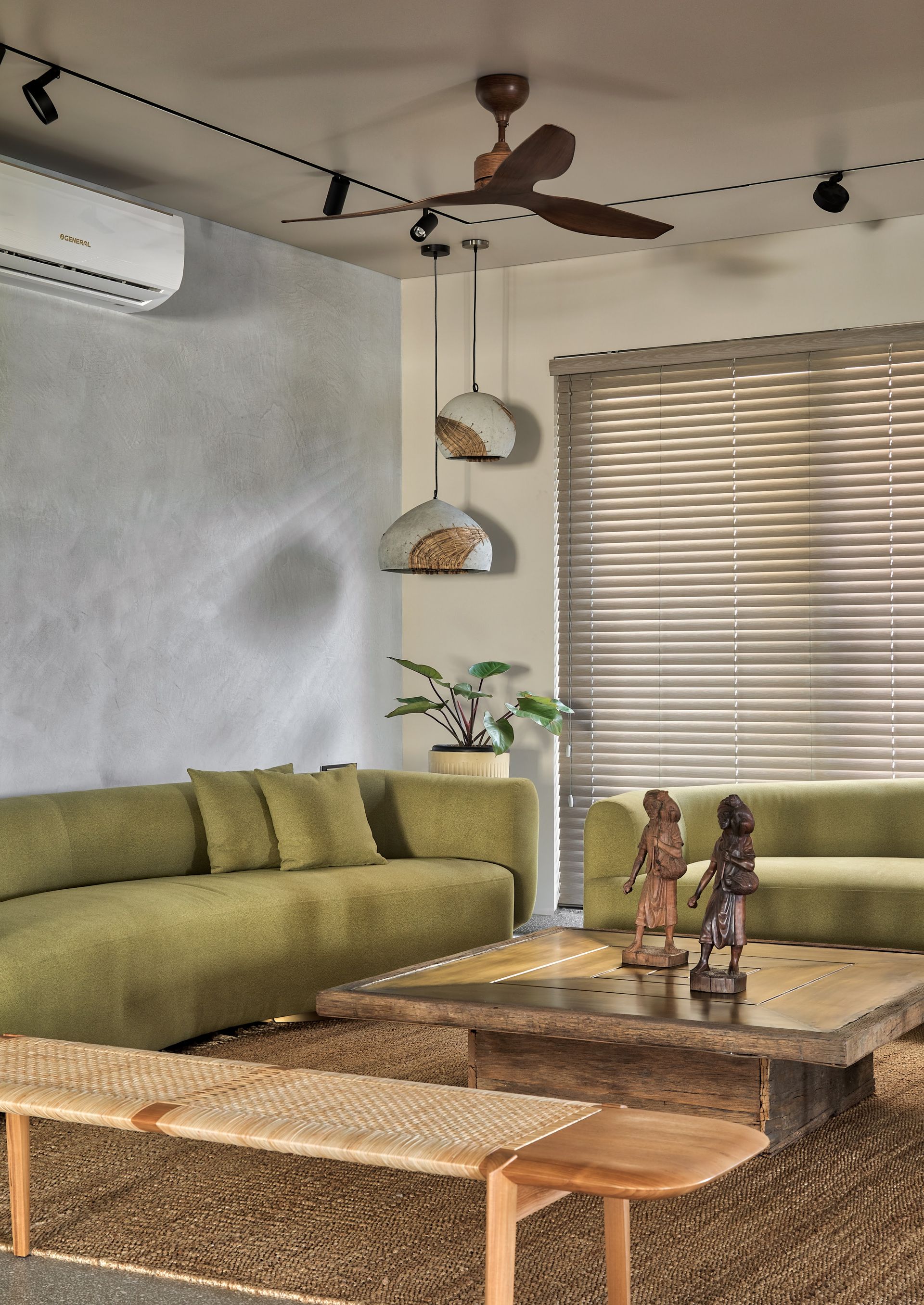 To play up the hygge, and for a cozy living room, experiment with materials such as unfinished wood or bamboo, concrete, or natural stone to bring in the feeling of nature and simplistic beauty. Bespoke objects that establish the theme of minimalism yet curated interiors are always welcome.
'We used various natural materials in this space, like terrazzo, custom carpet, lime plaster on walls, wooden blinds, and as a focal point, chose hanging lights made in cast-concrete and jute,' says. 'Raw textures and materials is the soul of the room, and the lighting helps accentuate that. Complementing the lights is the lime plaster walls, that help to stabilize the internal humidity of the space by absorbing and releasing moisture. In short, it lets the walls breathe, unlike painted walls which seal the pores.'
8. This room with a textural rug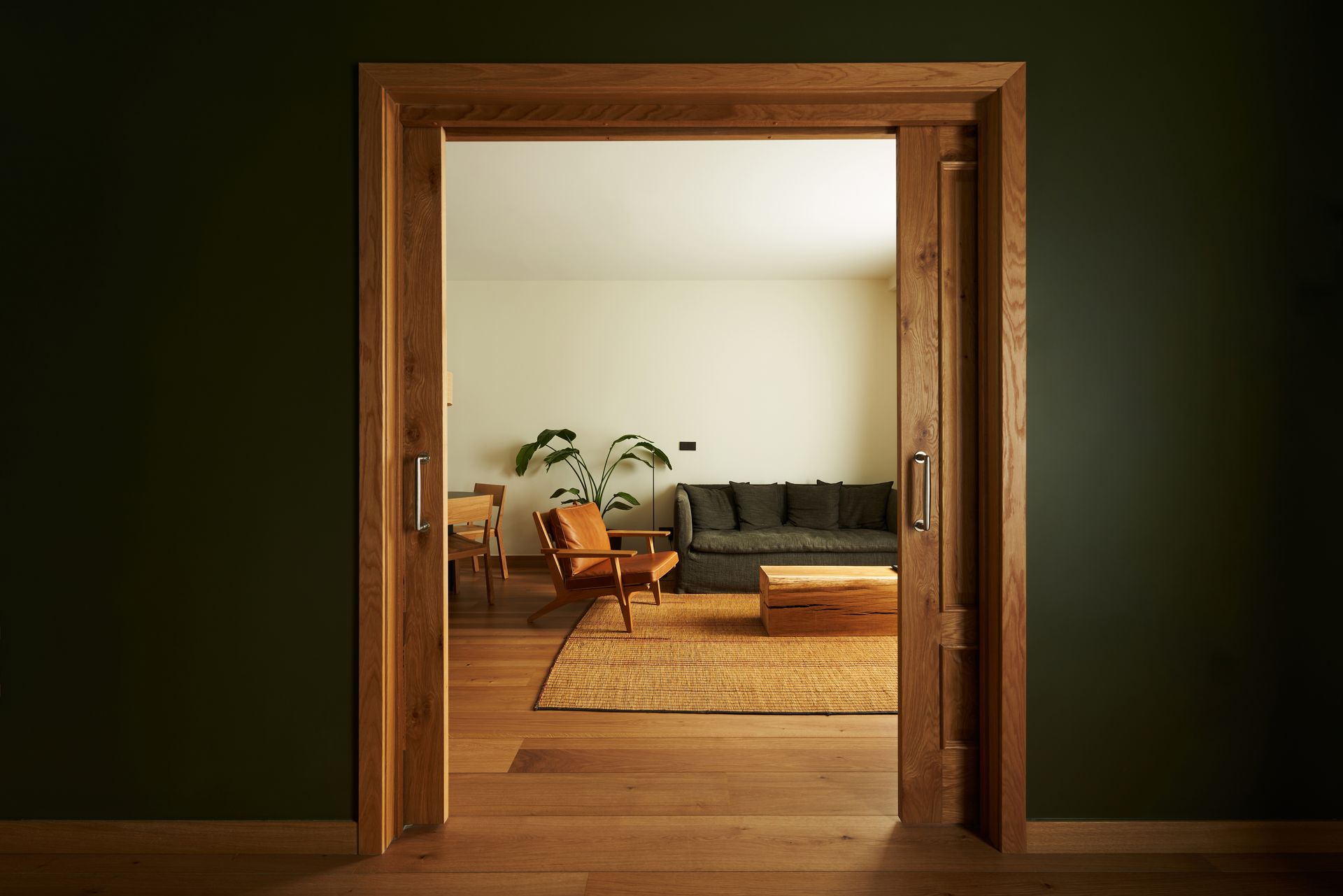 Japandi interiors are a celebration of craftsmanship and made-by-hand, as already mentioned. Another great opportunity to add a well-crafted element is with a living room rug.
Consider woven carpets in muted tones, made in wool and natural fiber. These can last up to three times longer than a tufted carpet due to the strength of their construction, and visually, these add a soft, calming touch to a space.
9. This room filled with 'wabi-sabi' textures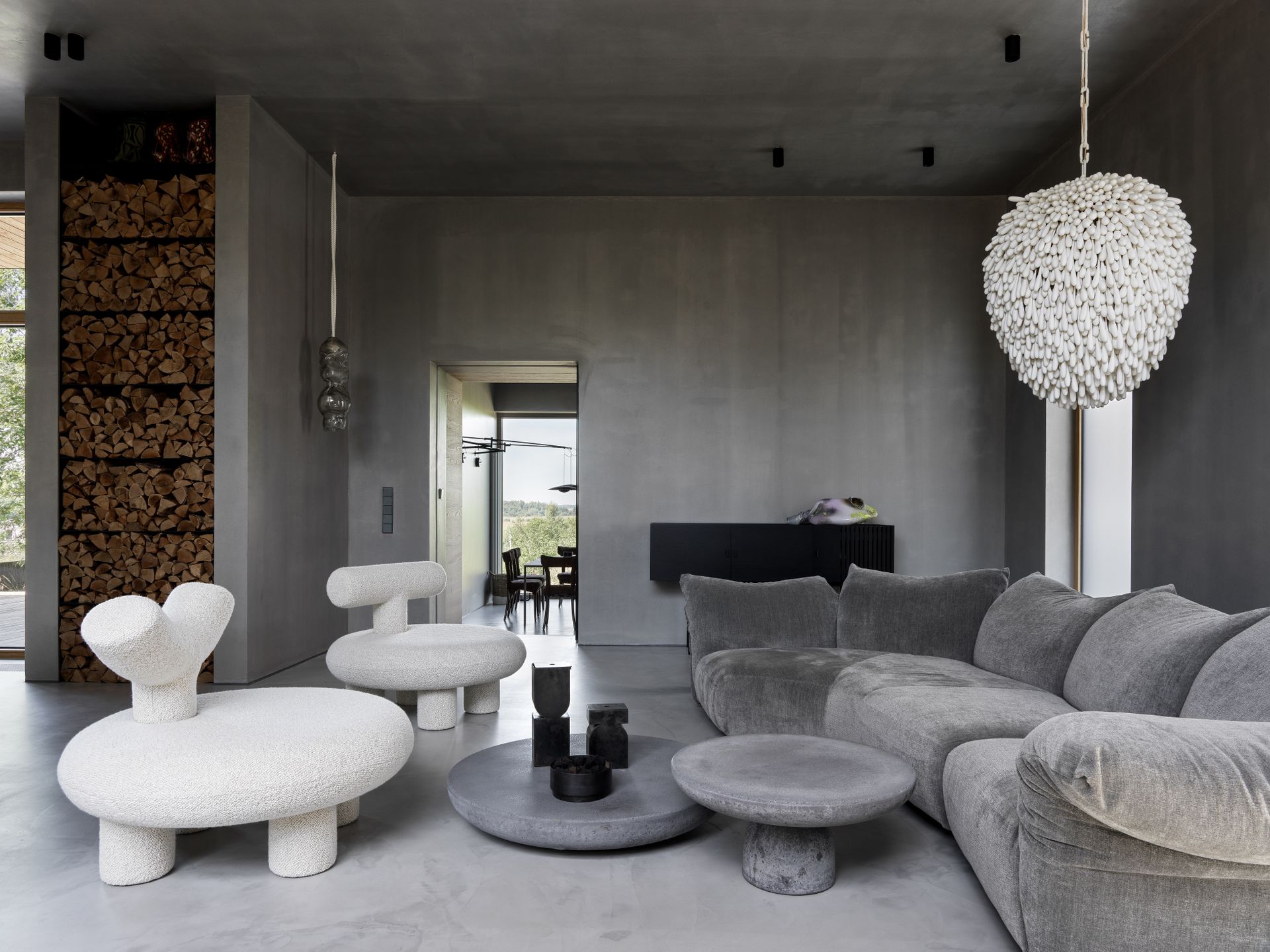 If you're wondering how to design a modern living room with a Japandi theme, consider embracing Wabi-Sabi in your design. This Japanese philosophy is all about finding perfection in imperfection and embracing everything in its natural form.
Whether it is a chipped coffee table, a chair in an organic, non-perfect form, a cracked or slightly broken bowl, or more, consider giving these a place in your interior, and accepting that your decor will not follow glossy perfection. Also, instead of adding new decor pieces and items to create a modern home, choose personal home decor items. Perhaps a bowl made by your child. A painting you worked on with your partner and so on.
10. This balancing act of light and shade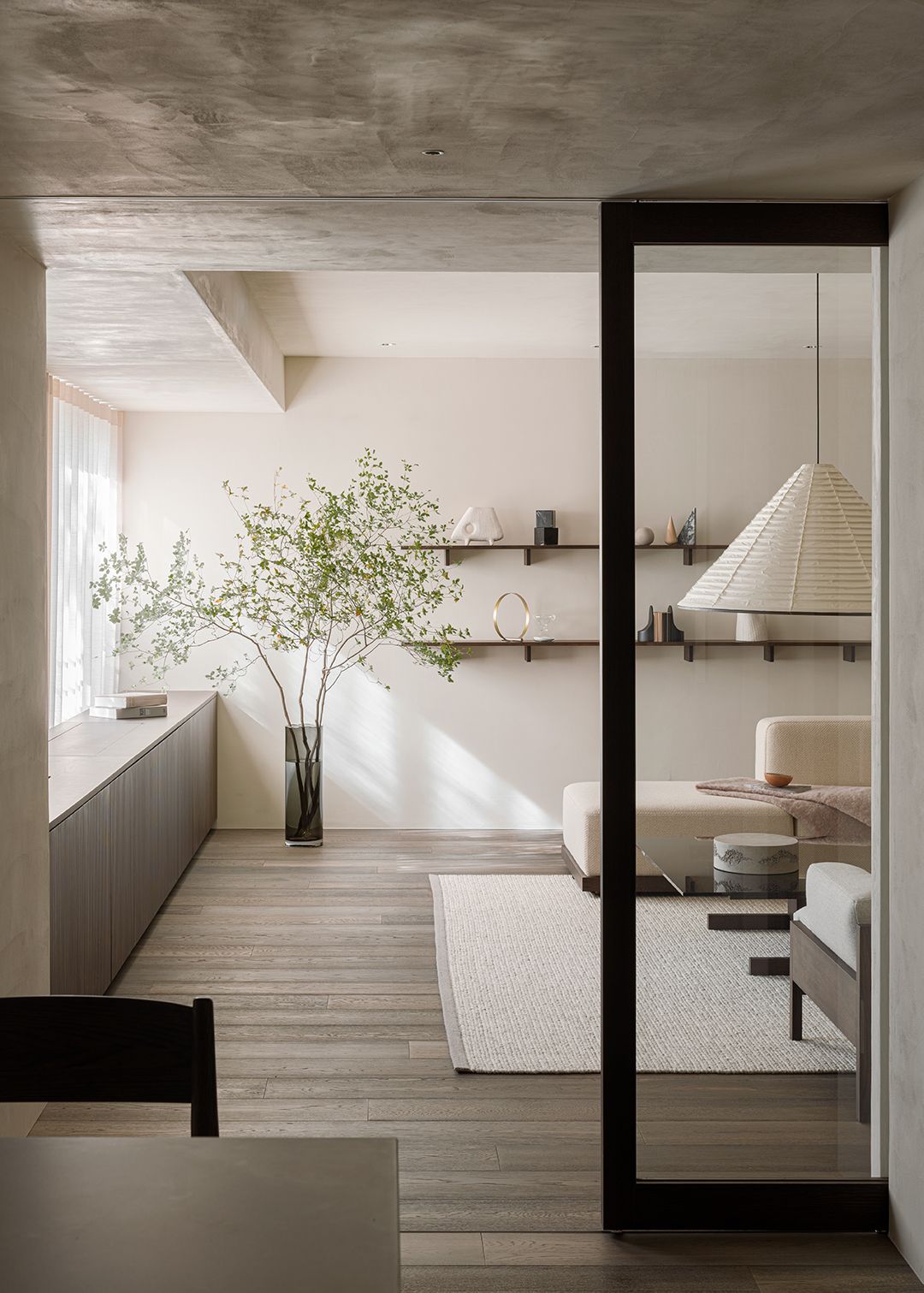 When it comes to living room lighting ideas, the Japandi style lays a strong emphasis on natural illumination. This means large windows and light curtains that allow plenty of daylight in, connecting the indoors seamlessly with the outdoors.
'The Azabu apartment combines Japanese and Scandinavian design principles and aesthetics,' says Jonas. 'A shared belief in the use of natural materials and a muted color palette lies as the foundation of the project, characterized by the focus on tactile, soft minimalism and timeless qualities. The main narrative of the interior design is inspired by the well-known Japanese book by Jun'ichirō Tanizaki, 'In Praise of Shadows.' In Scandinavia, we often work with bright white walls to enhance daylight, but through the writings of Tanizaki, we understood the value of dark, dim places and chose to celebrate and enhance the nature of the site, which resulted in a dark monochrome material palette.'
'However, regardless of the dark tones used to unify the space, the beauty of this home stands out in the morning and early afternoon, with the contrast of direct sunlight peeking into the space, and at night, when the ambiance of the space is created by an elaborate artificial light scheme,' says Jonas.
For style leaders and design lovers.
Aditi Sharma Maheshwari is an architecture and design journalist with over 10 years of experience. She's worked at some of the leading media houses in India such as Elle Decor, Houzz and Architectural Digest (Condé Nast). Till recently, she was a freelance writer for publications such as Architectural Digest US, House Beautiful, Stir World, Beautiful Homes India among others. In her spare time, she volunteers at animal shelters and other rescue organizations.