Design meets technology - lifestyle TVs are a trend that's only going to keep growing
Your TV doesn't have to detract from the style of your space, as the rise of lifestyle TVs proves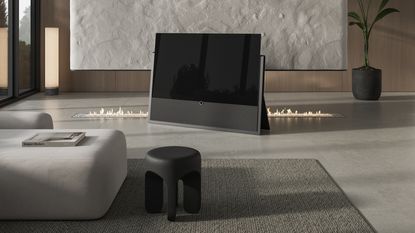 (Image credit: Loewe)
The Livingetc Newsletter
For style leaders and design lovers.
Thank you for signing up to LivingEtc. You will receive a verification email shortly.
There was a problem. Please refresh the page and try again.
Aesthetically-led TVs and home cinema products aren't exactly a new phenomenon, but since they have become more attainable for the average design-lover in recent years, their popularity has potentially driven more brands to release their own examples of TVs, speakers, and more that don't just look great in a space, but actually add to its visual appeal.
This could be the matte-finish and customizable picture frame bezels of Samsung's The Frame range or the cool, leggy design of TVs like The Serif or LG's Posé. It also includes high-end architectural marvels like Bang & Olufsen's Beovision TVs and the concrete chic of Loewe's newest release. The best TV brands are embracing the trend, adding these more beautiful models to their line-ups.
But are lifestyle TVs here to stay, and can they ever be more than a fleeting interest just for those who can afford them? We don't believe that's the case, and we spoke to some of the brands behind the movement to see what they thought.
What is a lifestyle TV?
Samsung may have said it best themselves back in 2017 when they declared ahead of their launch of the popular Samsung Frame TV: "A new era of spatial design has begun. When choosing items to design their spaces, people no longer seek technical premiums, or blindly follow trends.
"Now, users personally choose their TVs and place [them] in their homes in a way that best suits their lifestyles. In light of this, it was necessary to redefine and innovate the TV experience in order to design a TV that can intimately and harmoniously meld with individual lives."
The Frame and its sister TV, the Serif, have become synonymous with the term 'lifestyle TV' and have been updated over the years to incorporate the latest tech into what is otherwise a design-focused product line.
The rise and rise of lifestyle TVs
But Samsung wasn't the first example of the movement, and they have been joined by others since.
Alan Whyte, managing director at German brand Loewe, told us: "Previously, a television was purely for entertainment and viewing purposes, and consumers would want to be able to hide their sets away, but this isn't always an easy option. Back in 2017, Loewe launched its first design-led television, the bild 9, which took the chassis of the television and transformed it into a design statement for the home.
"This approach has become hugely popular as homeowners are putting more thought and consideration into making their furniture, technology, and interior design blend seamlessly together."
As interest around Loewe's new Iconic TV - which has been created with Syno-Stone for a concrete look - the Frame, and others, prove lifestyle TVs that combine style with up-to-date specs like OLED panels can charge a premium with the promise that buyers won't be adding just another ugly device to their homes.
Pip Rich, editor of Livingetc and devotee of any piece of tech that pulls off the design-led approach, said of his own television: "The Serif looks charmingly like something out of The Jetsons - that's part of its appeal. A sort of retro take on futurism that is an antidote to all the glossy, black, big, and - let's be honest - ugly tech taking over our homes."
"A demand for home technology which complements its surroundings - and isn't a plain black box - has surged, driving brands to refine their product offerings," Loewe's Alan Whyte continues. "As our televisions are such a big part of our homes and lives, the development of design-led TVs has been a particularly big part of this.
"They offer something unique and different from the norm, which is more reflective of the buyer's personal taste and style. It can also act as a focal point in the room - rather than something to be hidden away - which you can build the design, configuration, and even color scheme around if you wish."
In recent years, LG has also gotten involved with the launch of its LG Objet Collection. With a design that evokes the Samsung Serif but with added curves and in-built storage, it proves that lifestyle TVs aren't just a passing fad but something that is here to stay. What's more, these TVs are competitively priced and can be picked up for as little as $1,500.
Who needs their TV to be attractive, really?
If you've yet to be seduced over to the side of designer tech, you may be wondering why anyone would want their TV to be part of their decor, but those passionate about interior design have embraced these aesthetic-led sets as the way forward for incorporating technology into the home in a more seamless way.
Kresten Bjørn Krab-Bjerre, creative director of Bang & Olufsen's Studio of Excellence, said: "With Beovision Harmony, we wanted to create a meaningful object that reduces the visual presence of the TV and transforms it into something that people will develop an emotional attachment to.
"We have been sharing an obsessive passion for almost 100 years, and it has been a mission of ours to perfect the techniques used to reproduce sound and vision and to embody it in a design that people are proud to have in their homes.
Loewe's Whyte added: "[The target audience for the Iconic are] tastemakers who are forward thinking and take careful consideration in their technology and design choices - people who want something different and unique in their homes.
"[It's] a true marriage between sustainability and style, so the buyer is certainly conscious of their impact on the environment but still wants items in their home that are made to last and transcend trends."
Are lifestyle TVs the future?
So are these design-led TVs the future, or will they remain a niche proposition? Varied price points and a steady flow of new releases from tech companies and luxury brands like Bang & Olufsen tend to suggest that the trend is just getting started.
"Absolutely!" said Whyte when asked the question. "We now use our TVs and audio systems for so much more than sitting back, relaxing, and catching up on our favorite shows. They can act as a picture frame, a standalone design statement, or a piece of art.
"Without compromise on quality, sound, or experience, there's no reason we won't see more ground-breaking, innovative products enter the market."
And in the words of our own editor, a TV can be as much of a statement as any other piece of furniture in your home, and you want to make sure you get one that doesn't bring the whole vibe of the space down.
"If aesthetics is your main reason for buying a TV - and it is mine - then I would pretty confidently say the Serif is worth it," added Pip Rich. "I wanted a TV that didn't suck the light, bright, design magic out of my space. Or, to be truly candid, I wanted a TV that flattered me.
"It's the way that chunky frame curves into ergonomic edges - it transmits coolness as beautifully as it does your favorite box set."
Our top picks
For style leaders and design lovers.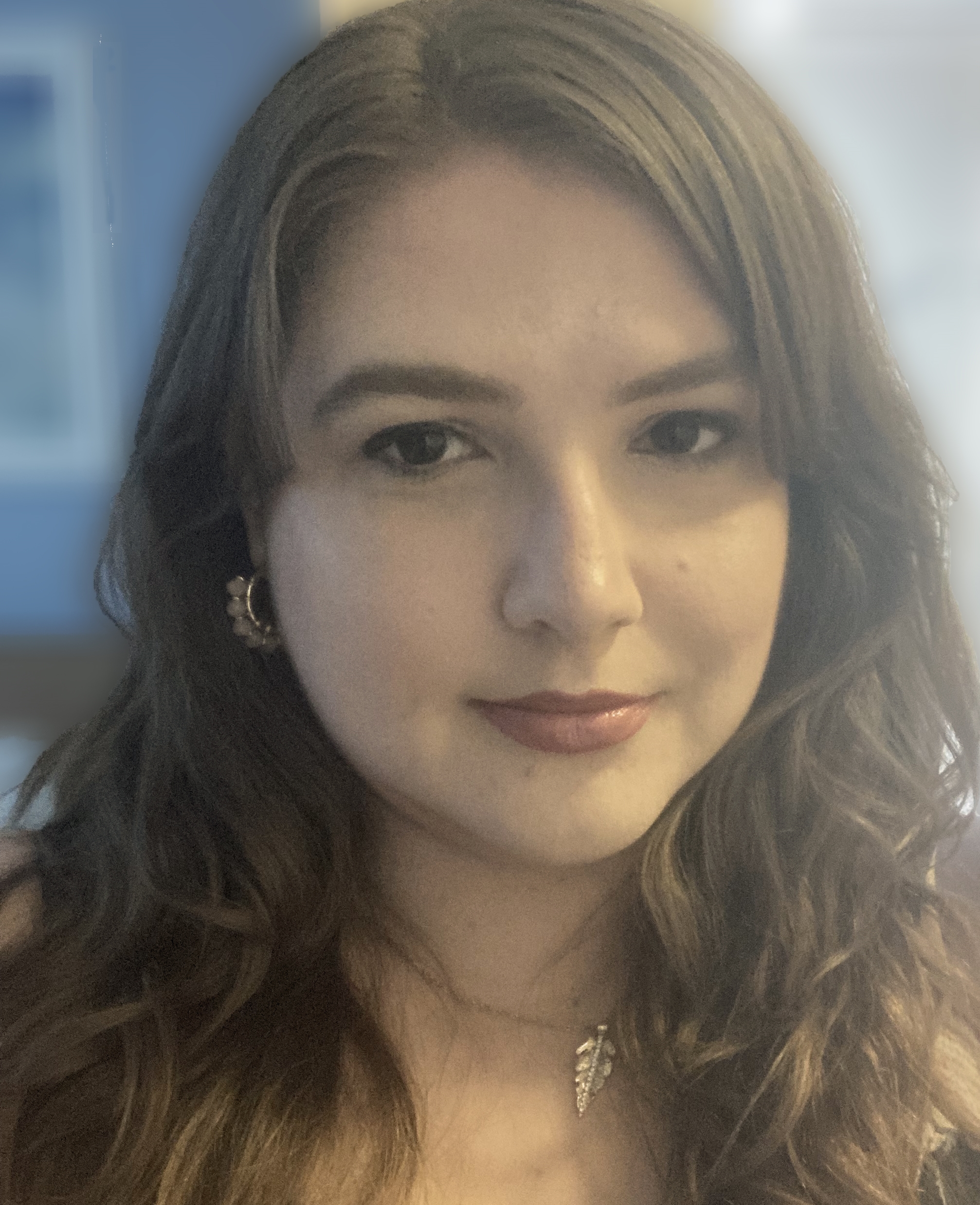 Smart Homes Ecommerce Editor
Caroline is the smart home ecommerce editor for Livingetc, covering everything tech for the home, from smart speakers to air purifiers and everything in between. She is passionate about the role that technology and smart devices can play in daily life, enhancing the home without sacrificing personal style and carefully chosen interiors. In her spare time, she can be found tinkering with bulbs, soundbars, and video doorbells in an effort to automate every part of her small home. Previously, she lent her expertise to the likes of Expert Reviews, IT Pro, Coach, The Week, and more.