Meet 'borderless living' - the design trend architects love as it creates minimalist spaces you want to have fun in
Borderless living is the ultimate take on an open-plan layout, and this Californian ranch is a prime example as to why it's such a wonderful way to live
The Livingetc Newsletter
For style leaders and design lovers.
Thank you for signing up to LivingEtc. You will receive a verification email shortly.
There was a problem. Please refresh the page and try again.
Open-plan homes have been a feature of modern design for a while now. But architects have been upping the sense of freedom they create with a move towards borderless living, where indoors and out are blended as one. It's not a new idea - it was pioneered by Frank Lloyd Wright decades ago - but in its new iteration we see this blended living extend, evolving with the way we want to live now.
Enter this modern home that sees external walls virtually disappear. Architect Christie Tyreus, transformed this Californian ranch to reflect more modern ways of living, and the results are exceptional.
The modern farmhouse retains much of its original features and charm, starkly contrasting with the wonderfully modern approach to living style. Great slabs of movable glass wrap around the space, opening up onto the expansive views over the 103 acres of land belonging to the property.
Many lessons can be learnt from this modern home, but the biggest takeaway is not to be defined by traditional walls. Perhaps this clever use of space will inspire you to embrace indoor-outdoor living in your home.
Moving glass walls
This house takes the use of moving patio doors to extremes. Almost half the house is enveloped in walls that seemingly disappear. Creating a seamless integration of outside space that ushers light and nature into the living area. Simultaneously making the transition from inside to outside easier.
'The owner wanted the house to blend with the farm landscape,' Christie Tyreus Principal of Tyreus Architecture + Design explains, 'allowing guests to feel like they were a part of the outdoor experience, and physically connect to the surrounding vineyards when the weather allowed.'
45ft of 9" glass, by the Swiss company Vitrocsa, makes this possible. We adore how it allows the farmhouse to slot effortlessly into its surroundings. Modern design can so often stick out of untouched environments such as this. But in this case, the home feels like an extension of what is naturally occurring around it.
The Kitchen
We love an outdoor kitchen, but there are times were they just aren't practical. This home boasts windows (or are they walls?) that give you the joy of cooking al fresco whilst being in a fully equipped kitchen.
'We wanted the kitchen to feel like it was both indoors and outdoors simultaneously. When the doors are open you can walk between the farm crops and the sink / prep area while cooking meals,' she says. The surrounding farm provides produce to many of the region's best restaurants including three-time Michelin star restaurant Quince. The very best ingredients are quite literally on your doorstep.
The space is perfect for hosting as you won't feel disconnected from your guests outside when you have to tend to the food. The extra space has also allowed the designers to play around with alternative kitchen storage in place outdated fixed wall cabinets, and interesting island design.
Social space
If the social space in the main home wasn't enough, there is also an event barn. It too retains the organic charm of the farm. The substantial space is fully kitted out with a badminton net, an outdoor sleeping loft and a custom floating bar.
'We are definitely seeing a trend in a desire for seamless indoor-outdoor living by clients. This Project is the quintessential home for that,' Christie explains, 'This house has multiple uses: Between the main house and the events barn, you can farm, cook, entertain, sleep and work!'
Like the main house, this construction blends the indoors and outdoors via the floor to roof rolling doors. To further enhance this blend, the bar can be dismantled into 8 pieces which can be transformed into different shapes, made smaller, and moved outside. Whilst an in-house bar doesn't require much enhancing, this versatility is an unusual feature that adds to the appeal.
Borderless living
The overall flow in this home is exceptional. Every area bleeds into the next without feeling cluttered, using subtle positioning techniques to distinguish areas.
'Changes in the ceiling heights and materials are key in an open plan like this,' says Christie. 'Higher, vaulted ceilings with exposed beams are for gathering spaces (living /dining rooms), while the kitchen has a lower, more utilitarian flat ceiling.'
Reflecting upon this I would also highlight the importance of a unifying element throughout the space. In this case, it is the outdoor backdrop that threads every section together. Even if you don't have the luxury of such expansive bi-fold doors, a sense of continuation is an important one to establish to master indoor-outdoor design.
Incorporating the natural setting into the home so generously is a huge statement and one that has paid off. This home is the epitome of indoor-outdoor living that we can all look to embrace.
For style leaders and design lovers.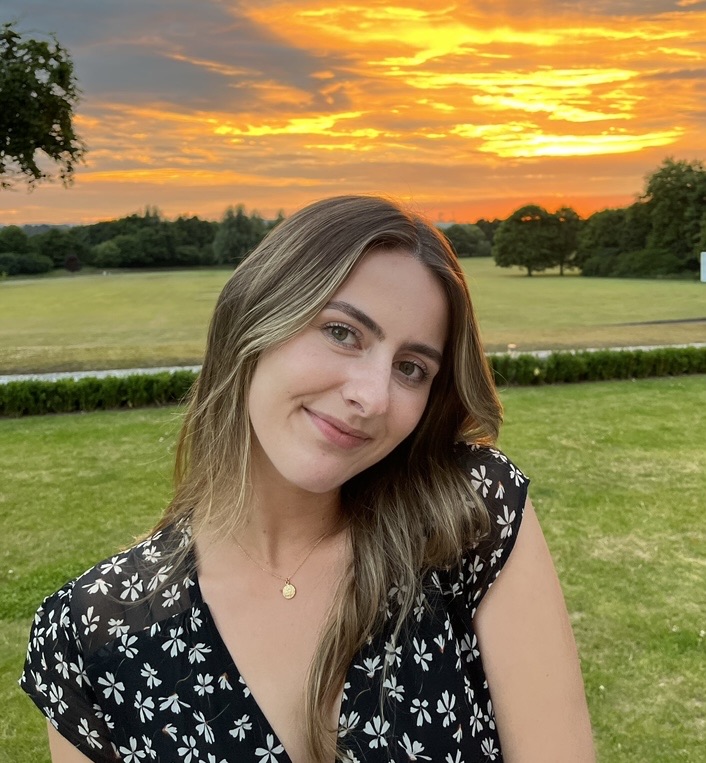 Amy recently completed an MA in Magazine Journalism at City, University of London, with experience writing for Women's lifestyle publications across arts, culture, and beauty. She has a particular love for the minimalist aesthetic mixed with mid-century furniture, especially combining unique vintage finds with more modern pieces. Her previous work in luxury jewellery has given her a keen eye for beautiful things and clever design, that plays into her love of interiors. As a result, Amy will often be heard justifying homeware purchases as 'an investment', wise words to live by.