This landscape designer's front yard has a no-mow "Korean grass" lawn that's low-maintenance and looks incredible
With it's social seating and water-wise lawn alternative, no detail has been overlooked in the design of this easy-to-look-after front yard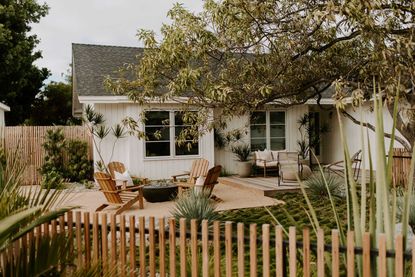 (Image credit: Fredrickson Landscape)
The Livingetc Newsletter
For style leaders and design lovers.
Thank you for signing up to LivingEtc. You will receive a verification email shortly.
There was a problem. Please refresh the page and try again.
There's something of a renaissance happening in the design of front yards recently. Sure, we've always wanted curb appeal for front yards - a neat lawn, some seasonal color maybe - but always in aid of creating a good first impression over useable outdoor space.
This is translating into modern front yards where not only is a pristine green lawn a concern, but where social seating is integrated into the design, allowing for the residents to use the front yard in the same way they do their backyard - without being shut away from neighbors.
And if anyone is going to spearhead these trends in their own front yards, it's a landscape designer. For Ben and Erin Fredrickson, the owners of Southern California-based landscape company Fredrickson Landscape Inc, these were all important considerations for the design of their own yard.
'We offer several design packages but specialize in "softscape" designs - plant design, finish material selections, and lighting,' Erin tells me, 'but since we were starting from scratch and had hardscape needs as well as softscape, we collaborated with Max from Max Vedder Land Design to put everything on paper. Max is known for his modern landscapes that are not only beautiful but inject a sense of fun into any yard.'
'Before our design meeting, we carefully considered how to best use our yard,' Erin adds. 'We knew we wanted a better entry (after all curb appeal is king); privacy because we are a corner house; and as busy, small business owners and parents of teens, we knew we wanted to minimize maintenance time!'
'Speaking of teens, gathering spots for their friends were key, so we wanted to create spaces that would allow them to hang comfortably,' she explains.
It's a lot to ask from a front yard, but the resulting space succeeds in all that and more. From Ben and Erin's water-wise grass selection, to how they've turned a front yard into a space that's a joy to spend time in, this might be one of my favorite front yards I've ever seen.
What is this lawn alternative?
A peek over Ben and Erin's fence reveals an unusually-textured lawn, defined by small mounds, surrounding their patio. 'We thought long and hard about what grass alternative to use in this space,' Ben says. 'As landscape designers, our focus is always on water-wise designs, and as busy, small business owners, we knew we wanted to minimize maintenance time.'
Traditional lawns are neither, so these designers took a different avenue that lends a unique texture to their front yard landscaping. 'In the end we chose zoysia tenuifolia also known as Korean grass,' Ben explains. 'It comes in flats and fills in so quickly! It's lush, green, super soft and definitely a conversation starter. RIP lawn mower and high water bills!'
However, it's not a lawn choice that works for all climates. 'We were really inspired by Australian coastal landscapes,' Ben adds. 'They use zoysia tenuifolia quite often and have a similar climate to ours. Zoysia works best in warm climates. We live in Oceanside, Californiam where the hottest summer temps rarely top 90 degrees Fahrenheit and the coldest winter nights are rarely below 35 degrees. Zoysia loves the heat but hates the cold. If your area drops into the low 30s, this grass is not for you!'
So what maintenance does it require? 'I've had it for almost 1 year and never mowed it,' Ben says. 'It will continue to grow and the mounds will get larger slowly over time. I may have to scalp it down the road if it gets too high, but I don't see that coming for years.' It's a win for a low maintenance garden if it suits your climate.
Should I have seating in my front yard?
There's a definite trend towards making front yards more sociable that we've spotted here at Livingetc, and Ben agrees. 'I definitely think front yard social spaces are trending,' he says. 'I think it started during the pandemic when people were home more. Homeowners began to re-evaluate how they used their spaces and they wanted to use every inch of space and that included their front yards.'
Outing seating in this front yard design that made sense for Ben and Erin's lifestyle, and as a way to enjoy the Californian weather more. 'We are outdoor, social people by nature, so the idea of more gathering areas was a no brainer for us,' Erin explains. 'We also have a small home with two very social teens, so outside spaces give them room to spread out and not trample through the house.'
'We also liked the idea of a transition down into a fire pit seating area where we could hang with neighbors and our teens could hang with their rowdy friends (and not be in our tiny house),' she adds. 'Curb appeal is great but nothing's better than actually using and sharing your yard with family and friends.'
A modern planting scheme
Part of the charm of this front yard is in its plant selection, and how it feels like an undeniably green space, but not overly formal. 'We were inspired by Aussie landscapes but wanted to give it a California Coastal twist, Ben tells me. 'We chose a monochromatic green palette with lots of texture.'
This texture includes the likes of Pittosporum golf balls and agaves pto provide structure, while softer grasses like lomandra and miscanthus morning light grasses bring movement to the front yard landscaping. 'Even though we were looking for a monochrome palette, Max added a touch of color with the Leucospermum high golds,' Ben says. 'And I'm glad he did! The yellow pincushion blooms are a gorgeous addition come spring and I now use them in a lot of my softscape designs.'
Ben also added some feature plants he'd always lusted after since becoming a landscape designer. 'We installed three large Jubaea wine palms and some rare cycads as feature plants,' he says. 'Only plant nerds truly appreciate how cool these are. It's my little landscaper flex.'
Creating curb appeal
However, this front yard's looks aren't neglected from the sidewalk, and the landscaping incorporates an upgrade to the home's overall curb appeal.
'Other than our zoysia grass, the fence and address monument are our most asked about yard features,' Ben says. The privacy fence is unstained cedar 2" x 2" pickets on a 2" steel frame and is only 4.5' at its highest point. 'It adds so much dimension and curb appeal to the space without being overbearing,' Ben explains.
'The address monument was all Max's idea,' Ben adds. 'We wanted something substantial and cool at the entry and this was it! It's a poured in place board formed concrete wall. We went vertical with the boards to mimic the siding on the house.'
'We really leaned into the coastal design theme and added an Ipe wood deck for the anding area. It's a nice transition to make you feel like you've arrived! We left the wood unstained so it will age into a cool, driftwood color.'
It's the perfect combination of materials that sets off the entire design beautifully.
For style leaders and design lovers.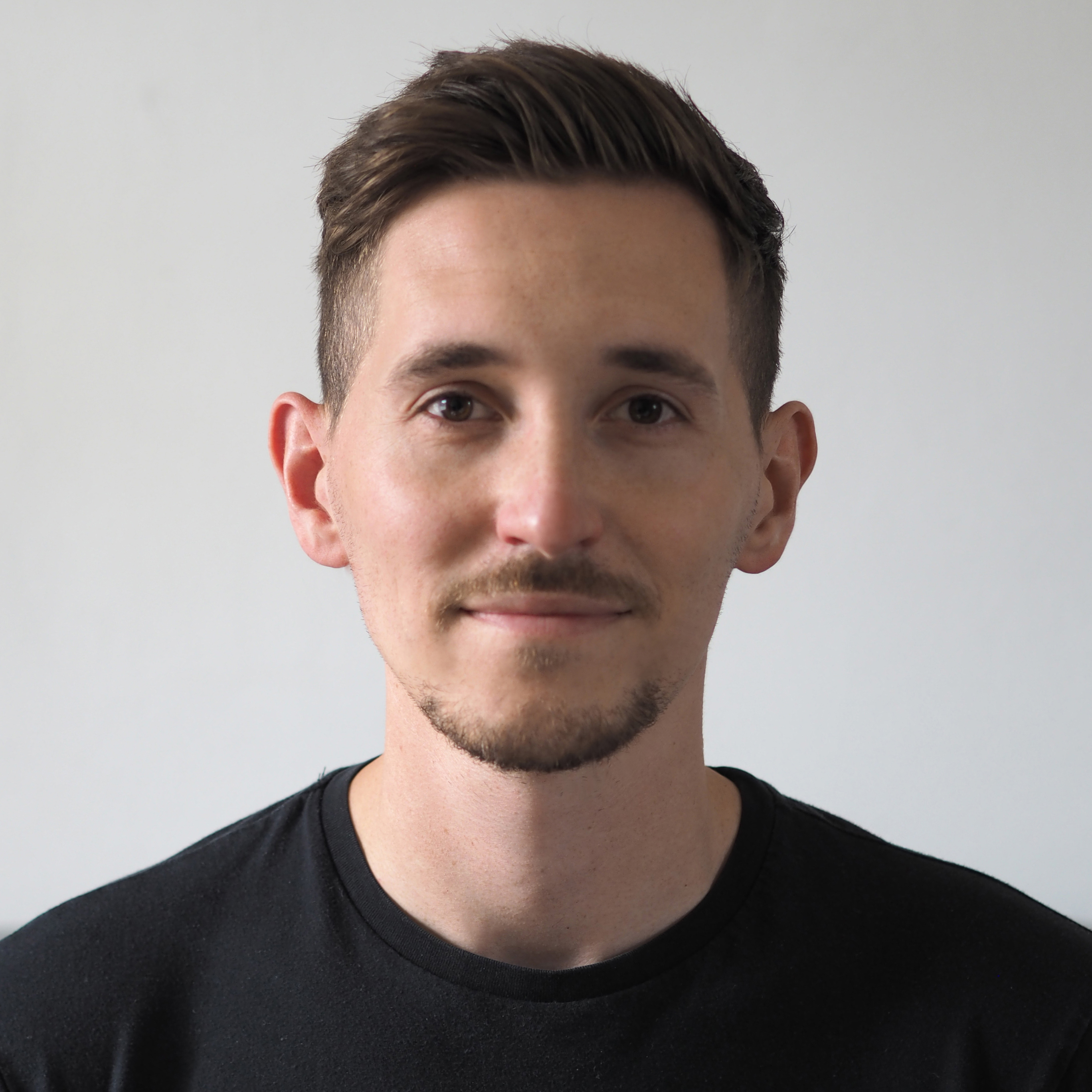 Hugh is the Deputy Editor of Livingetc.com. From working on a number of home, design and property publications and websites, including Grand Designs, ICON and specialist kitchen and bathroom magazines, Hugh has developed a passion for modern architecture, impactful interiors and green homes. Whether moonlighting as an interior decorator for private clients or renovating the Victorian terrace in Essex where he lives (DIYing as much of the work as possible), you'll find that Hugh has an overarching fondness for luxurious minimalism, abstract shapes and all things beige. He's just finished a kitchen and garden renovation, and has eyes set on a bathroom makeover for 2023.