14 sustainable Christmas gifts that are big on style
The Christmas countdown is officially underway, and as COP26 highlights a countdown of a very different kind, we round up gifting that's stylish and sustainable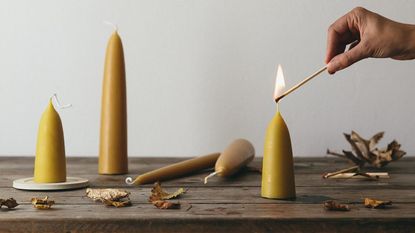 (Image credit: The Future Kept)
Bonfire night is done and dusted, the John Lewis Christmas advert has aired, and the Christmas countdown is officially underway.
But, with the COP26 summit dominating the headlines, this year the usual festive spending spree is influenced by a countdown of a different kind, with the race on to forge an effective global response to the climate emergency well before 2030.
It can be hard to know how individual actions can help in the face of such a gargantuan mission, but, the season of giving can be seen as a significant opportunity to cast a vote for what we would like to see more of in the immediate future.
From the candles on the Christmas dinner table to the presents for our significant other, each festive purchase we make sends a 'vote' to the brands who make the products we choose to shop. We can invest our cash in throwaway products made from the single-use plastic that is contributing to the climate emergency, or the brands that are innovating some super-stylish and sustainably-minded products that have circular design at their core.
Obviously, when it comes to shopping sustainably, less is more, and gifts definitely don't have to mean store-bought purchases under the tree. But if you're looking to tick off your Christmas list more sustainably, we've rounded up some swoon-worthy gift ideas with a focus on lessening the festive season's environmental impact.
---
Sustainable Christmas gifts 2021: big on style and lower on impact
Avoiding mass manufacture in favour of investing in local independent makers is a great way to reduce the carbon footprint of your Christmas shopping list, and it enables you to source one-of-a-kind gifts that you won't find in the big stores.
A great place for finding a whole host of talented makers in one destination is at Thrown. The gallery curates modern art with a focus on contemporary ceramics, featuring works from acclaimed artists alongside emerging talent.
From refined ceramic vessels to statement sculpture, the online gallery has a diverse mix of focal point pieces that will elevate the interior. Gift one of the gallery's vouchers – redeemable either on the Thrown website or at any of its pop-up exhibitions – and the recipient can invest in a modern heirloom they truly love. Gift vouchers from £20, Thrown
---
Secret Santa can trip up even the most committed sustainable shopper. Last-minute, panicked gifts for people whose tastes we're unsure of can tend to mean throwaway purchases bought in the haze of the December to-do list. But if your workplace isn't abstaining this year, then who wants to be a scrooge? Enter the loyal, reliable, and hardest-working of gift options; the sustainable scented candle.
Made in South London, Oré mi candles meld founder Karen Olla's Nigerian heritage with her upbringing in London; a collection of grounding and restorative scents designed to be safe, ethical, and friendly to the planet.
Each candle is made using vegan-friendly soy wax, fine fragrance oils, reusable glass jars, bamboo sticks, wood pulp, and recyclable packaging, with the Okan set including winter-warming Honey & Tobacco, Coco Butter & Amber, and Mandarin & Spice scents. Okan trio candles, £24, Oré mi
---
Need some gifting for the host with the most? Christmas dinner parties call for plenty of serving space, and Raft's reclaimed teak serving board has room for hors-d'œuvre a-plenty.
Handmade from the same FLEGT certified teak that creates the brand's furniture, the timber is sustainably sourced and dried by solar-powered kilns in sun-drenched Yogyakarta in Indonesia.
Using the natural resource of the sun's energy to season Raft's teak wood means the brand's manufacturing uses up to 80% less energy input from traditional carbon heat sources compared to the more common practice of burning fossil fuels to dry timber. Teak serving board, £46.50, Raft
---
Speaking of serveware, LSA International's Canopy collection offers a whole host of sustainably-minded gifting options, from vases to tumblers, self-watering planters, closed-glass terrariums, along with our favourite – the super-stylish ice bucket.
Centred around the concept of hydration and propagation, and winning both an iF Design Award and Green GOOD DESIGN Award, the Canopy is a collection of sustainably manufactured products launched in collaboration with the Eden Project.
Perfect for Christmas entertaining, the domed base of the Canopy ice bucket is inspired by the iconic biospheres of the Eden Project site in Cornwall, mouthblown from recycled glass and wrapped in a naturally insulating sustainable cork base. Canopy ice bucket, £38, LSA International
---
In our opinion, no Christmas stocking is complete without a notebook or journal to kickstart the New Year, and alongside its iconic good looks, the Marjolein Delhaas stationery range has versatile sustainability at its heart.
A typographer's dream, the minimalist Journal 365 pares back the daily diary to its bare essentials, with bold numerals counting the pages from 1 to 365 and Cradle to Cradle Certified® paper – the global standard for products that are safe, circular and responsibly made – making up the flat-lay binding. Journal 365, from £48.99, Marjolein Delhaas
---
You can never have enough dinner candles at Christmas, which makes them the perfect festive gift. However, many modern candles are made from paraffin wax – the petroleum by-product of oil and gas – which, as well as being of unsustainable origin has been shown to release potentially health-harming chemicals when burnt – not ideal for meal times!
Sourced by The Future Kept – a beautifully curated online store filled with consciously crafted, responsibly and ethically sourced products for the home – and made by The London Honey Company, the brand's pure beeswax candles originally started life with a beehive tucked away behind the lift shaft of an ex-council tower block with no garden.
Our go-to alternative for the dining table, and available in a range of sizes, the golden candles offer a gently honeyed aroma and clean, long-lasting burn time. Pure beeswax dinner candles, £12, The Future Kept
---
If you're looking for decorative gifts for the home, then Kalinko's handmade homeware, made in Burma using techniques passed down through generations, has a focus on sustainable materials and ethical craftsmanship.
Many makers live in remote, rural communities, where the demand for their products is dwindling due to cheap, factory-made imports. Kalinko's mission is to reverse this, commissioning handwoven rattan and hand-blown recycled glassware directly from the artisans and aiming to keep traditional crafting practices alive and thriving.
As Kalinko pledges to buy all the products it commissions – not wanting makers to miss out on income or see products end up in landfill if they don't quite meet the brand's usual standard of excellence – once a year the Kalinko 'Wonky Sale' also takes place, featuring products that didn't turn out quite as planned, but often have bags of not-so-perfect charm. Inya rattan bowl, from £45, Kalinko
---
Would it even be Christmas without the yearly top-up of socks? Made in Portugal from 92% GOTS certified organic cotton Jollies brightly striped or colourful marl socks don't just look dapper though, they also do good.
For every pair of Jollie's socks bought, the brand gives another pair to Shelter, the housing and homelessness charity, who say socks are their most needed yet often least donated item of clothing.
On top of that, a pre-paid envelope in each order means you can send Jollie's your old socks too. You get a code for a fresh new pair, and depending on the condition, the brand donates your old socks to Shelter or sends them to their recycling partner to be turned into valuable industrial textiles.
Buy a single pair, build a box, or set up a subscription to get fresh socks – for yourself and the charity – every month of the year. Socks, from £11, Jollie's
---
Traditional Scottish tartan blankets are made of wool or cashmere which means they are all-natural and fully sustainable. The Tartan Blanket Co. aims to take this sustainability a step further by using recycled wool fibres in its many gorgeously-hued blankets.
Recycling wool can be a challenge as the fibres can be too short to respin, but the brand has found a solution in blending recycled wool with longer mixed fibres saved from landfill to create soft and durable yarn, which is woven in a dense twill weave and brushed for texture.
What's more, the blankets are machine washable and make the perfect cold-weather gift, plus you can have each blanket personalised for an extra-special touch. Recycled wool blanket, from £40, The Tartan Blanket Co.
---
Whilst we're on the subject of warmth, no Christmas gift list would be complete without the winter essential; a cosy pair of slippers.
Beginning with a pair of handcrafted slippers made using the natural wool from the family's own Gotland sheep, Danish brand Glerups now has three adult slipper designs – boot, shoe and slip-on – plus a range of children's slippers and baby shoes available in several suitably muted Scandinavian shades.
There are calfskin soled slippers available too, but the natural rubber soles afford the most sustainable and animal-friendly option, with felted wool uppers providing winter warmth along with breathability. Felted wool slippers, from £60, Hus & Hem
---
Think tech can't be sustainable? KREAFUNK beg to differ. The smooth organic shapes of its CARE collection sees the brand reduce the amount of plastic in each product by 35%, replacing it with wheat straw fibre, a natural by-product of wheat production.
Including a pebble-shaped power bank, natural-hued chargers, and a host of stylish bluetooth speakers, the textile used in the CARE collection's audio components is also made from 98% recycled polyester, a material developed by Danish textile company Gabriel®.
Tech may not have achieved 100% sustainability yet, but investing in the products that are driving sustainable progress means those brands leading the way to better, lower impact products, can in turn invest in further research, development, and greater innovation. CARE portable bluetooth speaker, from £38.63, KREAFUNK
---
Bringing tech to an entirely different arena are hydration experts LARQ, who have harnessed the power of the sun to deliver a reusable, self-cleaning water bottle that doubles as a water purification system, making it one of the only mercury-free portable water sanitisation systems available.
Using UV-C LED technology to neutralise up to 99.99% of germs and other bio-contaminants at the click of a button – the LARQ water bottle promises to keep the recipient healthy and hydrated whilst also encouraging users to abandon single-use plastics.
Available in a variety of fittingly earth-inspired colourways, from Black Clay to White Dune, LARQ also commits a portion of each sale to 1% for the Planet, benefitting various charities that strive to make clean drinking water more accessible and omit plastic pollution. Bottle pure-vis, from £95, LARQ
---
Buying a present for a coffee connoisseur? Coffee beans can come with a whole host of environmental and ethical concerns, from deforestation to the fair remuneration of coffee growers, the industry can be notoriously problematic, mainly due to the mass industrialisation of coffee production which is now the world's second most tradable commodity after oil.
Inspired by Nordic coffee culture and ethically sourced from some of the world's leading organic coffee farms, Norlo's coffee is grown from beans cultivated in nutrient-rich volcanic soil. Hand-picked and sun-dried before being roasted lightly, every batch is housed in fully recyclable packaging that's both aesthetically pleasing and refillable. Organic caffeinated ground coffee, from £12.95, Norlo
---
We all know the importance of swapping out single-use packaging for more sustainable options, but if you know a hardcore San Pellegrino fan then giving up the bubbles could seem like just too much hardship.
Enter Aarke's award-winning and super-stylish carbonator; the answer to more environmentally-friendly sparkling water and countertop styling perfection.
Inspired by Italian espresso machines, the minimalist design is available in six colour options, from matt black through to luxe-look chrome or copper finish, all of which blend form and function to create sparkling water at the press of a lever – no electricity required. Carbonator 3, from £178.99, Aarke
The Livingetc newsletter is your shortcut to the now and the next in home design. Subscribe today to receive a stunning free 200-page book of the best homes from around the world.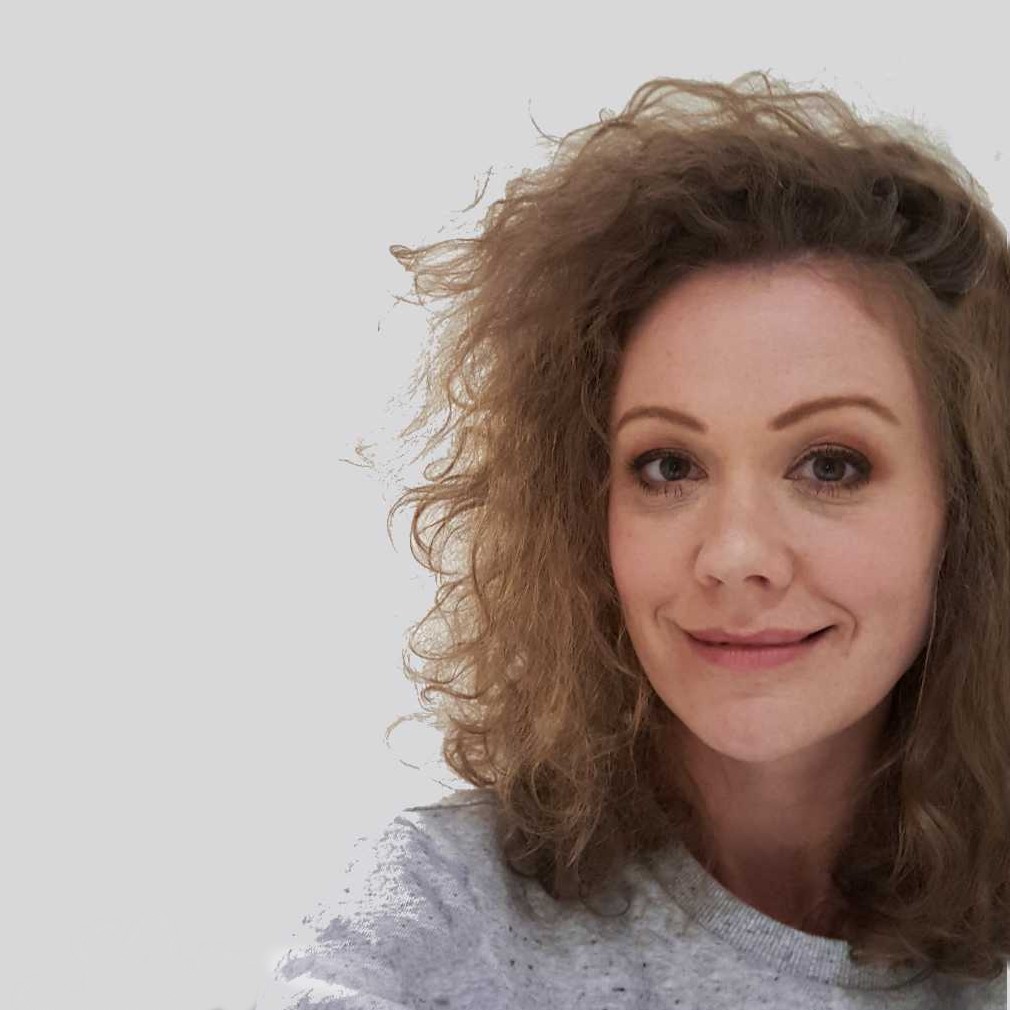 Amy's eye for colour, form and composition was honed in the design studio, creating surface patterns for the interiors industry. Here she developed her knowledge of key design principles and gained a deeper understanding of how a space can influence our sense of wellbeing.
Amy's own style is considered, contemporary and timeless, with a strong interest in contemporary craft and homewares that champion collaboration between traditional makers and innovative technologies. A belief that design must exist in balance with the natural world fuels her interest in exploring sustainable, circular, and regenerative design processes and underpins her passion for natural materials and responsible craftsmanship.