How to style winter decor after Christmas in your home with these expert floristry tips
Winter decor after Christmas is an essential way to keep the home feeling cozy and inviting, and these expert tips will make your house feel alive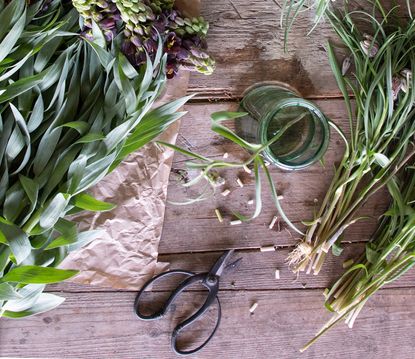 (Image credit: Philippa Craddock)
The Livingetc Newsletter
For style leaders and design lovers.
Thank you for signing up to LivingEtc. You will receive a verification email shortly.
There was a problem. Please refresh the page and try again.
Winter decor after Christmas is a surefire way to beat those January blues. After all, exciting as it is to take the tree down and put the baubles away - suddenly the house feels new and calm again - it can also seem a little...bare.
'Christmas trees bring the room in, they make them feel cozy and warm and lovely but they take up so much space they can't help but shrink the place they're in,' says the florist Philippa Craddock. 'So for the rest of winter, once the tree and the the festive garlands have gone, there is a chance to celebrate the feeling of airiness and light and newness and peace, and plants open it up, truly allowing it to breathe.
With this in mind, and because we went so big here at Livingetc on Christmas decor ideas, we wanted to see what we could do to harness the power of plants to make the home feel fresh again. And Philippa knew just how.
Winter decor after Christmas
1. Update your Christmas wreath with snowdrops
There are plenty of late winter ways to keep your Christmas wreath ideas going strong - just drop their most overtly festive touches and add some January foliage to to give them a new lease of life.
'A Christmas wreath can be easily refreshed,' says Philippa. The trick is to choose the right plants. Pine spruces, she says, may have felt Christmassy, but their needles will be dropping right now. 'As would most spruces - the only ones with any longevity are blue spruce.'
The best options for a winter wreath are ivy 'which is good, thick, robust and lasts for ages,' Philippa says, and eucalyptus, which dries so well. 'This is a great pairing because you get a dark green and a pale grey together,' Philippa adds.
She also suggests tucking snowdrops into little test tubes of water and fixing them to the wreath with garden twine, using moss to hide the test tubes.
2. Change up your floral color scheme
While bright red berries, dark green leaves and pine cones might have felt festive when you were concentrating on Christmas flower arrangement ideas, winter decor after Christmas takes on a whole new palette.
'For the new year, you want a fresh, or cleansing approach to color,' Philippa says. 'Whites, yellows and soft purples are ideal. Right now, you just want something simple that doesn't need any maintenance and feels lively.'
She suggests filling the bottom half of bowls with soil, covering them with moss, and tucking flowers like narcissus and Christmas roses into them.
2. Create an indoor flower bulb display
Once the garlands have come off the mantel and the the Christmas cards have been taken down, the surfaces around the home can seem a little bare. This is were bowls of bulbs come in, the ideal way to add a winter touch of freshness to your decor.
'At the moment there are no fresh cut flowers in the house,' Philippa says, alluing to her nod to seasonality. 'But I always have loads of bulbs in bowls and apothecary vases.' She recommends potting up different varieties of narcissus - otherwise known as daffodils - and hyacinths, both of which are easy to care for. 'I always add a few bigger, gnarlier branches to create a bit of an installation [see above], as just bulbs on their own can look quite flat,' Philippa says. 'Branches poke through the moss and weave together to offer a little support for the flowers.'
4. Use little vessels you can move around easily
The great thing about winter decor - as opposed to Christmas living room decor ideas like big displays or giant garlands - are that because they are lighter and more delicate by nature, they are easier to move around the home.
'I line up little water glasses with bulbs in them and a little moss,' Philippa says, and keep them on the mantel or on a hallway console or living room coffee table. We can enjoy them as family but, if someone comes to dinner, I can easily move them onto the dining table while we entertain.'
Philippa says the bulb holders featured above actually look a little 'too scientific' for her. 'Just use water glasses,' she says, 'with a little moss. If they're sitting in water when they rot and the moss starts to smell.'
How do I make my house cozy after Chritmas?
The best way to make your house feel cozy after Christmas is with lots of candles - Philippa uses them everywhere during winter. 'I like to dot candles among my plants at this time of year,' she says. 'Pillar candles next to late winter bulbs work really well.' She creates a display on a tray for the ottoman in her living room of a big bowl of snowdrops and several pillar candles - though points out you must be careful to make sure they're sturdily placed, not left unattended, or styled in this position if you have small children, pets or a clumsy partner.
Philippa Craddock will be hosting a Create Your Own wedding flowers masterclass in Spring 2022, it will be available to join all year round and includes 9 design tutorials, how-to-guides, behind the scenes guides from one of the world's best florists.
For style leaders and design lovers.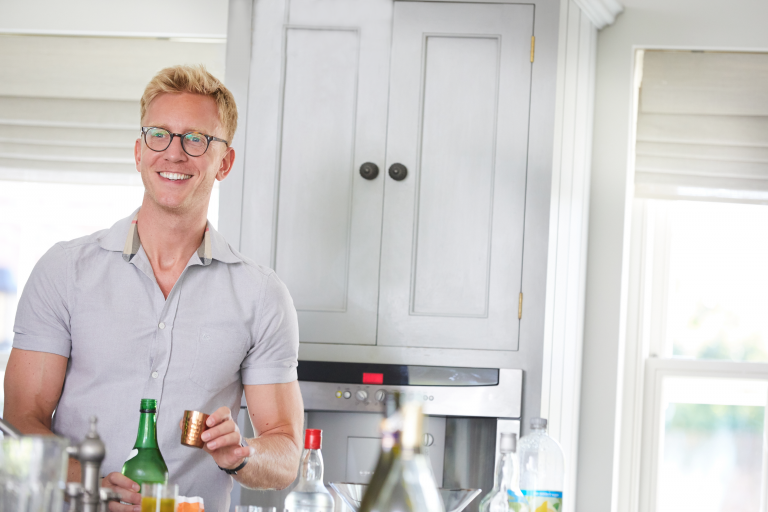 The editor of Livingetc, Pip Rich (formerly Pip McCormac) is a lifestyle journalist of almost 20 years experience working for some of the UK's biggest titles. As well as holding staff positions at Sunday Times Style, Red and Grazia he has written for the Guardian, The Telegraph, The Times and ES Magazine. The host of Livingetc's podcast Home Truths, Pip has also published three books - his most recent, A New Leaf, was released in December 2021 and is about the homes of architects who have filled their spaces with houseplants. He has recently moved out of London - and a home that ELLE Decoration called one of the ten best small spaces in the world - to start a new renovation project in Somerset.