The 5 biggest gardening mistakes you might be making right now – and what to do instead this fall
From ignoring crucial yardwork to missing opportunities to plant, here's what experts say you should and shouldn't be doing at this time of year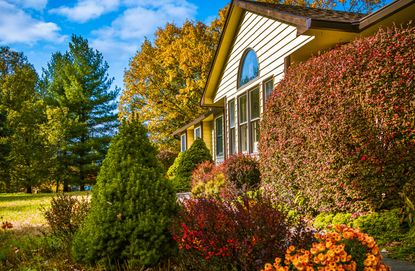 (Image credit: Getty Images)
After the record-breaking heatwave summer we have had the cool breeze of fall is welcome. However it is not just us who will enjoy the change in season, our backyards will relish the cooler temperature and rainfall just as much. By avoiding the biggest fall gardening mistakes, you can make your backyard happy, healthy, and ready for a hive of spring activity.
Fall gardening is difficult, unlike summer it can be hard to know what your plants need. Watering seems redundant when it's constantly raining, fertilizing is considered unnecessary when half the plants are dormant, and there's not so much you can plant in your backyard. It leaves you wondering what you can do. Fortunately, there are gardening experts to tackle any misconceptions that might be leading us up the wrong path.
According to the pros, these are the biggest fall gardening mistakes you might be making, and how to avoid them for your healthiest fall yard ever.
1. Neglecting your soil health
Soil is often an under-recognized aspect of a backyard. We spend so much time tending to our flower beds, vegetable gardens, and even lawns, without paying adequate attention to the soil they are in. In spring and summer, there is more of an emphasis on soil, however many forget that your soil requires nourishment during fall too. Peter Pettigrew, owner of the Green Suburb blog and expert on sustainable gardening, says soil health is the most important aspect of fall gardening as it prepares the yard for next spring.
'Soil needs nourishment even during fall,' Peter says. 'Gardeners often forget that enriching the soil in fall sets it up for a flourishing spring.' Soil is the foundation of everything, so it is important to feed it properly.
Plant expert and founder of The Plant Bible, Zahid Adnan, explains you can easily prioritize soil health during fall with a few simple steps. 'In the fall, amend your soil with compost or well-rotted manure,' he says, 'this will improve its fertility and structure, and provide a strong foundation for healthy plants in the spring.'
2. Failing to prune
'Haphazard pruning or ignoring it altogether is one of the biggest mistakes I see during fall,' says Peter. Deadheading and pruning our summer blooms is understandably one of the least exciting gardening tasks, however, pruning is one of the best things you can do for your backyard.
'Prune dead and any diseased branches and shape shrubs,' he says, 'it will promote healthy growth and prevent disease from spreading.' Every plant requires slightly different things from pruning. Deadheading hydrangeas is different from roses for example. Be careful to check your plant's needs before taking to the shears.
3. Missing planting opportunities
You might not naturally consider fall a time for planting, but it should be! One mistake all our experts mentioned was gardeners not taking advantage of the fall planting opportunities, an oversight that has a huge impact well beyond fall.
'Fall is an excellent time to plant trees, shrubs, and some perennials,' says Zahid, 'as well as bulbs like tulips, daffodils, and crocuses for a beautiful spring display.' The cool air and ample rainfall give new plants a chance to establish strong root systems before the colder winter.
There are even vegetables to plant in September that give you an early spring harvest. Don't assume all your planting should be reserved for spring and miss out on planting some of your favorite veg.
4. Over- and under-watering
Although fall equals rain for most of us, don't make the mistake of underwatering your plants. During the colder months, your plants still require water to survive, this is often overlooked. Although you might have filled your outdoor space with drought-tolerant plants over our extremely dry summer there is still a need for watering.
Equally, it is a mistake to water as frequently as you would in summer. 'Overwatering is a common mistake for even the experienced gardener,' says Robert Summers, expert gardener and founder of Root Quencher. 'Given the change of weather patterns throughout fall, reduce your watering frequency,' he says. Zahid agrees, suggesting we should water more deeply but less often to avoid this common mistake. 'Plants need less water, and overwatering can lead to root rot,' he explains.
5. Ignoring lawn care
September is a crucial month for your lawn, according to CEO of GreenPal Bryan Clayton. He argues that one of the biggest mistakes he sees during fall is gardeners neglecting their lawn care.
'One of the biggest errors is not getting your grass seed out in time,' says Bryan. 'If you procrastinate, the seed won't have enough warm days to germinate and establish itself before winter,' he explains. You should aim to seed well before the first frost to give the grass the best chance.
Once the weather begins to warm up and we start to enjoy our backyards more, lawn care becomes our top priority. Properly tending to your grass during fall will make that transition far easier come spring. There are a few simple things you should do for your lawn during fall that your future self will thank you for.
Top picks for fall gardening
The Livingetc newsletter is your shortcut to the now and the next in home design. Subscribe today to receive a stunning free 200-page book of the best homes from around the world.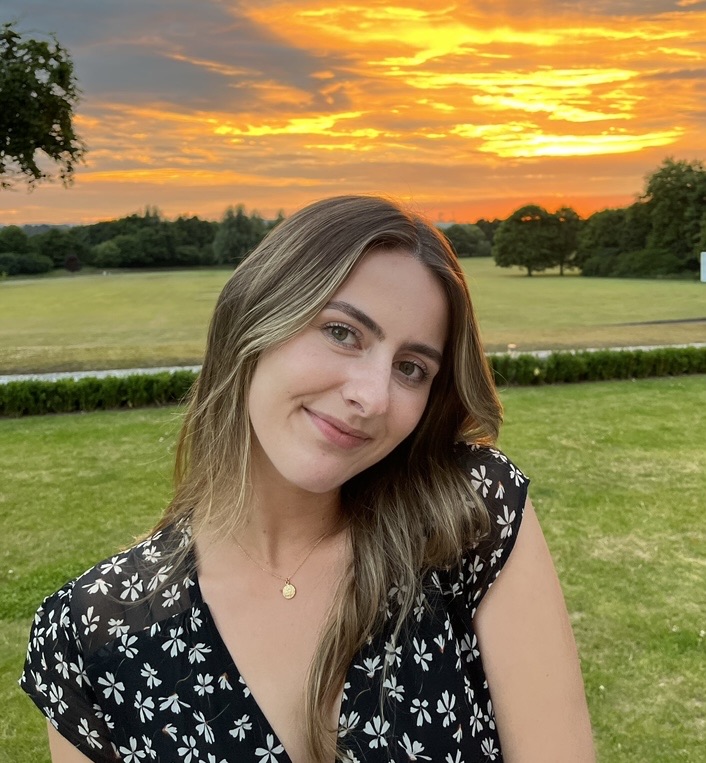 Amy recently completed an MA in Magazine Journalism at City, University of London, with experience writing for Women's lifestyle publications across arts, culture, and beauty. She has a particular love for the minimalist aesthetic mixed with mid-century furniture, especially combining unique vintage finds with more modern pieces. Her previous work in luxury jewellery has given her a keen eye for beautiful things and clever design, that plays into her love of interiors. As a result, Amy will often be heard justifying homeware purchases as 'an investment', wise words to live by.