Should I use satin or matte paint? Experts explain the factors to consider when picking the perfect finish
Discover whether a satin or matte finish is best suited to your space with these expert insights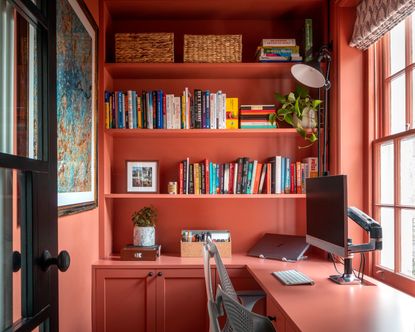 (Image credit: Ben Sage. Design: Lizzie Green)
The paint industry is so full of jargon that shopping for a new shade can feel seriously overwhelming. Just as you have gone through the painful process of finding the right color, you're faced with a choice of finishes. To the untrained eye, these differences seem too subtle to have a real impact - satin and matte paint can't be that different, can they? Well, according to painting professionals and experts, they can.
Actually, it seems they might have a more profound impact on your space than you could imagine. The two finishes give off different results and may be suited better to different rooms or styles, plus the finish can also have a big impact on the color the paint displays once dry. Depending on the lighting in your room, the shade may appear lighter or darker than you might expect, something you must factor into your consideration when deciding on your next paint idea.
To help you make the right choice, we asked paint experts to explain the biggest differences between satin and matte paint, as well as which circumstances each is best suited for. You might be shocked to discover you've been using the wrong finish all along.
What are the differences between satin and matte paint?
The most obvious difference between the satin and matte paint is visual, and this alone might be enough to sway you towards one or the other. Personal taste might mean you're instantly drawn to the flatter appearance of matte, or maybe you think the color you're using would look best with a subtle sheen. Consider these factors first and foremost when deciding which paint finish to go for.
'Satin paint has a subtle sheen or gloss to it that gives off a soft, pearl-like finish when it catches the light,' says home improvement expert Benjamin Stenson. It's more understated than high-gloss painted rooms but it still has a gentle reflective quality that bounces more light around the space.
Matte finish, on the other hand, has absolutely zero shine. 'Matte paint is completely flat and absorbs light, giving you a velvety, non-reflective surface,' Benjamin explains. 'It has a smooth, elegant appearance with no shine.' This finish tends to be most popular for walls, and it can be a powerful statement when used with particular shades in strategic areas of your home.
When should you use satin paint instead of matte?
Each paint finish works better in some spaces over others. The experts generally recommend satin paint for high-use areas over matte because, when it comes to the more durable paint finish, satin comes up top.
'I like to use satin paints for the kitchen,' says Andre Kazimierski, CEO of Improovy Paints. 'This type of paint doesn't show stains as easily as others, and they're also more waterproof and easier to clean, making them a great choice for high-mess areas.' Although satin paint tends to be more expensive in comparison to matte, it will stand up far better in the long run.
Matte paint, on the other hand, is ideal for creating a cozy living room because it doesn't reflect light and creates a cocooning environment. This also makes them perfect for the bedroom where you want to maximize the darkness when you're sleeping. 'Matte paint is calm and smooth, evoking the feel of a quiet morning,' says principal designer and founder of Arsight, Artem Kropovinsky. 'For peaceful spots, like cozy bedrooms or open ceilings, matte offers that gentle touch,' he explains. However, matte should be avoided in bathrooms and laundry rooms as it tends to absorb moisture and can ultimately lead to peeling paint.
What are the advantages of satin paint?
One of the biggest advantages of satin paint is that its durability is unmatched thanks to its gloss paint qualities. If this is a central consideration of yours, then it's an obvious choice. 'It's great for busy households and areas prone to spills and splatters,' says Benjamin. However, due to its semi-sheen finish, it will accentuate existing imperfections on the walls.
Conversely, matte paint has the opposite effect. 'Matte paint excels at hiding imperfections, but it's less durable and harder to clean,' says Benjamin. It's best suited for low-traffic areas where you want to create a relaxed ambiance.
Ultimately choosing the right paint finish will be a question of practicality combined with personal preference. Next time you're working on a paint project, be sure to take all these factors into account before you decide on satin or matte.
Our top satin and matte paint picks
The Livingetc newsletter is your shortcut to the now and the next in home design. Subscribe today to receive a stunning free 200-page book of the best homes from around the world.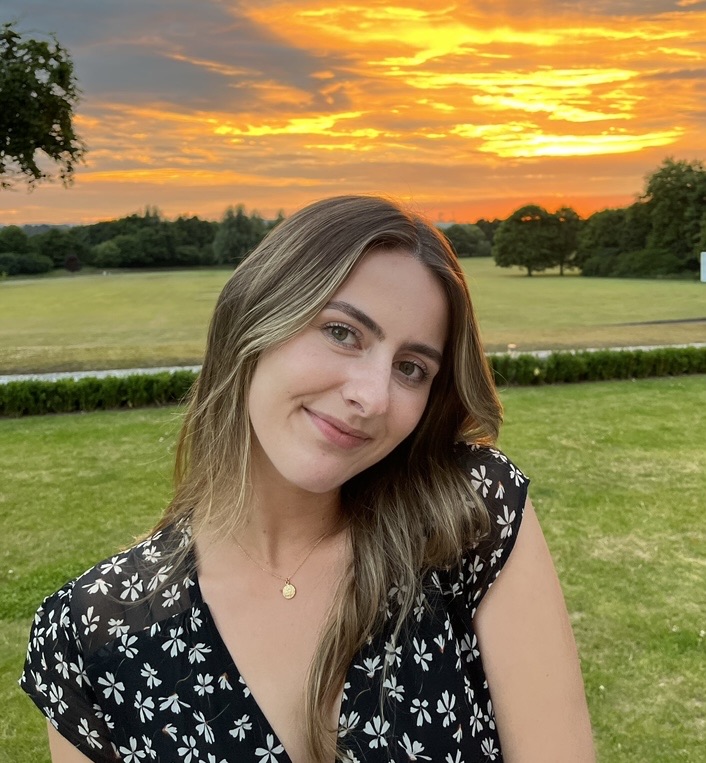 Amy recently completed an MA in Magazine Journalism at City, University of London, with experience writing for Women's lifestyle publications across arts, culture, and beauty. She has a particular love for the minimalist aesthetic mixed with mid-century furniture, especially combining unique vintage finds with more modern pieces. Her previous work in luxury jewellery has given her a keen eye for beautiful things and clever design, that plays into her love of interiors. As a result, Amy will often be heard justifying homeware purchases as 'an investment', wise words to live by.