How to store away your summer clothes - the best decluttering job you can do for your closet this fall
These experts say storing away your summer clothes is the decluttering task that will make it easier to get dressed in winter
(Image credit: Nate Cook. Design: Takk Studio)
Has the mercury all of a sudden plunged where you are in the world? I've been caught off guard, and have started having to reach past the shorts, kaftans and sandals in my closet to the wool jumpers and rain boots. The days of light, breezy dressing might just be over, and I don't want to be reminded of my colorful summer closet every time I get dressed. Nor do I have the space to efficiently store all my summer and winter clothes in one space.
As someone without the luxury of a walk-in closet, I understand the struggle. Which is why I have started switching out my clothes seasonally. If you are struggling for space, or just want an organized closet, I would advise you to do the same.
We asked professional home organizers why we should be storing our summer clothes away for winter, as well as how and where to do it. Follow their advice to reveal a more spacious and organized space for your clothes.
Why store your summer clothes away?
Switching your clothes out seasonally might seem like a hassle and something reserved for people with limited space but in reality, it can have advantages for all. No matter your wardrobe size.
Clearly, this systematic rotation with the seasons maximizes your space but it's not the only way to see it according to the professionals. 'The biggest advantage is that it gives you more space,' says professional organizer Melissa Gugni, 'but even if you have a huge closet, I still recommend moving summer clothes into storage for the winter.'
Doing routine checks of your wardrobe will help keep it decluttered and organized. 'It is a great time to take inventory of what you have and donate or toss anything that you don't like, doesn't fit right, or is very worn,' says Melissa. We are all guilty of neglecting our wardrobes and constantly adding to them without removing anything. This is a great tip for organizing your wardrobe and maintaining the order.
1. Edit before you store
Before choosing a method of storage for your summer clothes it is important to look at the clothes you have and the bedroom storage ideas accessible to you. Depending on your climate you might have more or less summer clothes and therefore the solution will be different.
'Where I live in San Francisco, most folks don't have a whole lot of true summer clothes (it rarely gets warm enough for shorts), and most of my clients do fine with just a single box of summer storage,' says Melissa. 'For other regions, there might be a lot of clothes and shoes which might do better in a compression storage bag which takes up less space and keeps things protected.' Warmer climates might also have less variety in their clothes and need to spend some time distinguishing summer clothes from winter ones. Much of your solution depends on circumstances and space.
Whilst you are packing clothes away it is important to consider a few key questions according to Di Ter Avest, a professional home and lifestyle organizer and the owner of Di is Organized. 'Before putting away your clothes ask yourself these questions,' she says. 'Is it in good condition? Is anything pilled, stained, torn, or in bad shape should go? Do you actually like this piece and see yourself using it next year? If you answer yes to these two questions, fold the clothes and store them. However, if you answered no, it is time to recycle or donate it.' This mindset will help you to start decluttering your home.
2. Make sure they're airtight and away from moisture
'You should store your out-of-season clothes in a dry, temperature-controlled space to avoid mold, mildew, and insects,' says Di. This means storing clothing in airtight containers or vacuum seal bags in a dry area to keep them fresh.
If you are still concerned about moisture there are ways to prevent it according to professional home organizer Julie Peak. 'If moisture issues are a concern where your clothes are being stored, add silica gel packets to the containers to absorb excess moisture.'
3. Put them in storage in good order
Part of a successful storage method is organization. The way you group and label your clothes will be so helpful come spring when you do the switch back to summer clothes. Julie suggests ensuring all your clothes going into storage are fully washed, before folding them, placing them in groups, and filing them away with easy-to-find labels.
4. Choose the right spot
This will differ depending on your home and the space available, but the bottom line is it must be dry. Finding alternative spaces to store your boxes is ideal for small bedrooms, but get creative and find unusual spots for storage that will help maximize your space.
You won't be reaching for your summer clothes any time soon so don't worry about putting them in a super convenient spot. 'Save prime real estate for the things you will wear in the colder months,' says Melissa.
This could be under the bed, in a spare closet, on a hard-to-reach shelf, or even in the garage. Whatever space you have available. Just remember where you've put it, especially if you are thinking of getting some winter sun.
You will need
The Livingetc newsletter is your shortcut to the now and the next in home design. Subscribe today to receive a stunning free 200-page book of the best homes from around the world.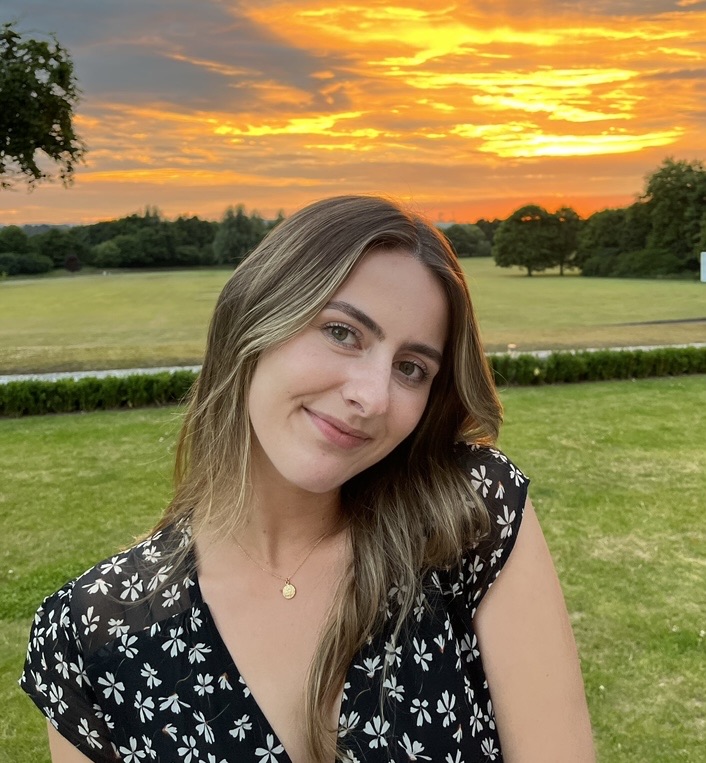 Amy recently completed an MA in Magazine Journalism at City, University of London, with experience writing for Women's lifestyle publications across arts, culture, and beauty. She has a particular love for the minimalist aesthetic mixed with mid-century furniture, especially combining unique vintage finds with more modern pieces. Her previous work in luxury jewellery has given her a keen eye for beautiful things and clever design, that plays into her love of interiors. As a result, Amy will often be heard justifying homeware purchases as 'an investment', wise words to live by.