How to prepare your outdoor furniture for fall and winter – 3 things to do now, and 3 to always avoid
We asked the experts what we should be doing now to keep our outdoor furniture looking its best for next summer. Here's what they told us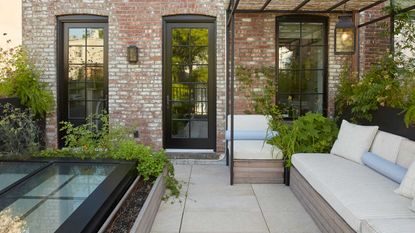 (Image credit: Emily Gilbert. Design: Palette Architecture)
The Livingetc Newsletter
For style leaders and design lovers.
Thank you for signing up to LivingEtc. You will receive a verification email shortly.
There was a problem. Please refresh the page and try again.
You might not think it right now, given there's a heatwave stretching across much of the US, but we're heading into fall. When it comes to our outdoor furniture, you might be getting some last minute use out of your backyard's seating, but are all too aware that it won't be long until you have to retire them for the season. But as we reach that point, what do we do without furniture?
Outdoor furniture is expensive, and not something you want to be replacing frequently. As such we need to ensure we take care of it properly to extend its lifespan. One of the common mistakes people often make is leaving furniture out in all seasons. This will drastically reduce its life and can lead to all sorts of problems. Taking the time to learn how to properly care for it will not only save you money in the long run, it will also ensure it is looking its best ahead of its next season.
We have spoken to an expert who has revealed three simple steps to get your furniture ready for hibernation, as well as three things you absolutely shouldn't be doing. You might be shocked by what they have to say.
Can you leave your patio furniture outside during winter?
The best patio furniture makes an outdoor space come alive, it can feel terribly sad to pack it all away for over half of the year. It can also make your backyard feel slightly empty. However our experts have revealed this might not be necessary to keep your furniture protected.
'You can leave your wooden furniture outside over winter with the right care and preparation,' says Roxil's wood expert, Dr. Jonathan Kirby.
You will be pleased to know that when given the right treatment and protection your patio furniture can be left outside. No need to lug it inside or make room in the garage.
Given that your furniture is of good quality it should be able to stand up to a variety of weather conditions. 'Most wood is sturdy and can handle a little rain,' Jonathan explains, 'but in the winter the rain is heavier and lasts longer, which could cause problems.'
Thankfully he has revealed his three steps to protecting your wooden furniture in time for winter.
What to do with your outdoor furniture
1. Clean it
Before you do anything more it is essential that you clean your garden furniture. Skipping this step will mean all the dirt from a summer of fun will be trapped, slowly degrading your furniture over time. Whether you are a minimalist outdoor furniture person or one who likes to take it to the max, cleaning is necessary for all.
'First, get rid of loose debris,' says Jonathan. 'Use a bristled brush in the direction of the wood grain, to get rid of leaves, twigs, and dust, as well as stubborn dirt and algae.' Anything you leave on your furniture will have several months to set, which ultimately will ruin the wood.
Make sure to do this gently, your aim is not to strip the wood entirely. 'For wood coated in biological growth, like green algae, you'll need to clean the surface more thoroughly before painting with a biocidal cleaner and use a pump-action pressure sprayer for an even surface. This is typical of horizontal surfaces, decking in particular,' he says.
If your wood is particularly discolored you may wish to use a wood scrub, or lightly sand it. 'Using a brush or a roller apply this over the surface and leave for up to an hour. Then using a brush and some water simply scrub the surface to reveal a lighter, fresher colour to your wood,' Jonathan suggests.
2. Waterproof it
If you are looking to leave your furniture out all year round you need to waterproof it. I know you don't want to believe it now, but the rain will come at some point this fall, and it is best to prepare for that. There are many design tweaks you can make to your backyard for fall, and protecting your furniture is just one way you can extend its life into the colder months.
'Waterproofing will offer long-term protection from heavy rain,' says Jonathan. 'This will help protect your furniture from extreme weather conditions, preventing problems like mold and algae growth as well as warping and structural instability.'
Use a brush or roller to apply a waterproofing wood cream, then let it absorb for 24 hours before continuing with the next step.
3. Preserve it
The final step to protect your furniture is to add a wood preserver to protect it from the elements, rot, and mold. This step is crucial if you wish to enjoy your furniture year after year. We have all heard horror stories of people uncovering their furniture some spring to discover mold has taken over.
There are many options for wood preservers out there. 'You can choose clear options, that will subtly protect the wood,' he says, 'but why not give your garden a pop of color? Not only does this act as protection, it is also a way to make your outdoor furniture look more expensive.
Use a brush or, for a more even finish, spray to apply the preserver and let it dry for one hour.' Once you have done this your furniture is protected for the winter season.
What not to do
1. Use pressure washer
We know its satisfying to use a pressure washer but it might be time to step away from the gadget, it might be doing more harm than good.
'Pressure washing can be destructive to wooden surfaces as it can damage or strip off the top layer of the wood,' says Jonathan. 'This opens up the pore structure and the increases rate of moisture ingress. High levels of moisture will lead to more serious problems, such as warping and rot, which will reduce the lifespan of your wooden furniture,' he explains.
Save your pressure washer for tougher materials such as stone, which can withstand the harshness.
2. Use aggressive cleaners
Similarly aggressive chemical cleaners are too harsh for wooden furniture. It can be tempting to tackle discoloration, mold, and moss with bleach but this will damage the wood further.
So put the chemicals down and follow the gentle cleaning routine outlined above. There is no need to get aggressive.
3. Leave it in the rain
This is easier said than done when it comes to fall, but watching the weather forecast is an important part of preparing your furniture for the cold.
'Whatever you do don't ignore the weather forecast,' advises Jonathan. 'Whether you're cleaning, painting, or waterproofing, each stage will need a couple of hours of preparation, and sometimes up to 24 hours for the product to work its magic. The wood will need to stay dry at every point and this is why it's so important to do it while the good weather lasts.'
With that said, don't delay. Follow these three easy steps to prepare your patio furniture for their off-season, and rest easy knowing that they will be in perfect condition when the sun returns.
For style leaders and design lovers.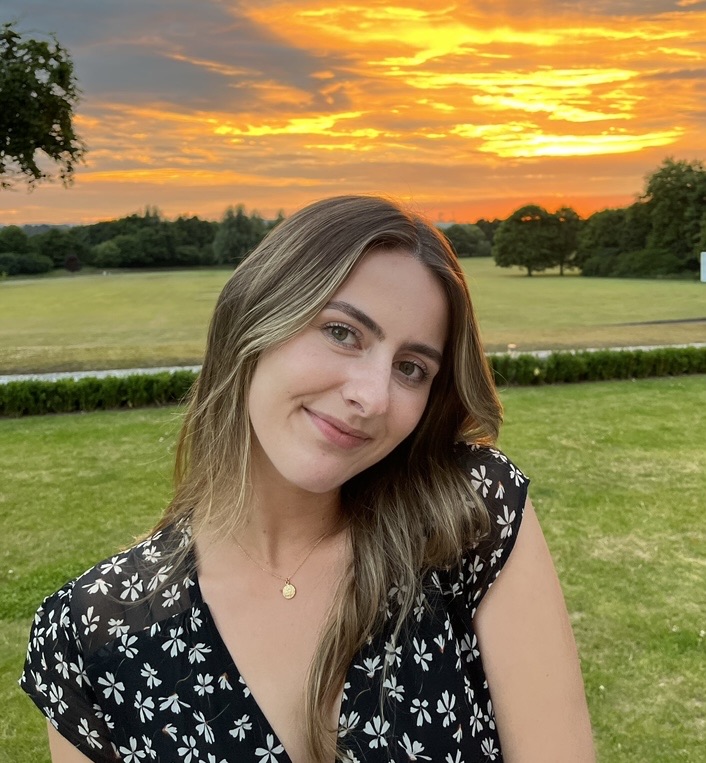 Amy recently completed an MA in Magazine Journalism at City, University of London, with experience writing for Women's lifestyle publications across arts, culture, and beauty. She has a particular love for the minimalist aesthetic mixed with mid-century furniture, especially combining unique vintage finds with more modern pieces. Her previous work in luxury jewellery has given her a keen eye for beautiful things and clever design, that plays into her love of interiors. As a result, Amy will often be heard justifying homeware purchases as 'an investment', wise words to live by.