Love your partner, but not their taste in decor? How interior designers create homes for couples with 'creative differences'
Combine design styles with your other half and meet in the middle for a home that works all parties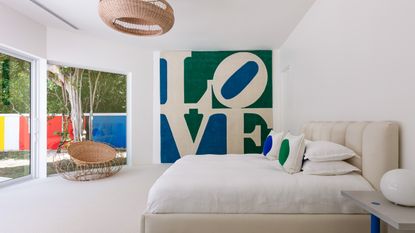 (Image credit: Nick Sargent. Design: Harper Design + Build)
The Livingetc Newsletter
For style leaders and design lovers.
Thank you for signing up to LivingEtc. You will receive a verification email shortly.
There was a problem. Please refresh the page and try again.
When it comes to relationships, it's all about compromising and meeting in the middle, and there is no better visual example of this balance than the way you design and decorate your shared home with your significant other.
Moving into a home together is already a time that's not without its challenges, and differences in tastes can be hard to navigate. You might both have different ideas for what makes a space beautiful, comfortable, and relaxing, and what it is that makes a house a home. But it needn't be so tricky, in fact, it could be seen as an advantage to give your shared space a real personality and truly express who you are as a couple.
'For me, personally negotiating differences in taste and preferences is what makes the project exciting and feel real,' says interior designer Ellen Hamilton. 'One person in the relationship might like the 18th century, the other might like 20th century - it's a great starting point. Bring on the differences!' Read on for our tips for creating a beautiful interior design worthy of both of you.
Oonagh is an interiors writer and editor, and expert at keeping up with trends from the world of interior design. For this story, she's researched how interior designers accommodate for two competing styles, for top tips for how to manage and balance differing interior tastes.
1. Determine the non-negotiables early on
There is no point blindly going into the conversation about what goes and what gets to stay without sitting down first and writing up your individual lists of non-negotiables. Establish what are the must-keep items of furniture or decor that you can't do without and you'll save valuable time getting into a disagreement over it later in the process.
It also establishes respect along the way, and allows both parties the floor to say why it's important to them. Perhaps that saxophone-shaped wine holder you've secretly loathed all this time is a partner's family heirloom, or maybe that decorative vase they're insisting on keeping actually makes them feel calm and positive.
Wall art is often a big divider and a common point of difference as it's so subjective, but give space for conversation and let your partner voice their feelings about the artwork and you might see what they see. Remember that their tastes are just as valid as yours.
Once you have established this, you can start to think of a scheme that builds around these non-negotiables. Taking them into consideration and working with these pieces for inspiration, you might even find they take on a new lease of life, fitting the surrounding spaces.
For example, a controversial piece of bedroom wall art might look at home in a scheme where you've taken the colors from the artwork and built them into the surrounding room, therefore not looking too out of place and meaning your significant other gets to keep the offending piece after all.
2. Think about what you both like and focus on that
It's about seeing your design tastes as a Venn diagram and establishing what sits in the middle. For example, if one of you likes Art Deco design and the other is more into minimalist decor, try and drill down to locate the common ground.
It might not be obvious, it may be a color or a material that appears in both. In this example, gold might be the common denominator, and used in accents it can have its place in an Art Deco-inspired room as well as a warm minimalist scheme. Identify the common ground, run with it and you might be surprised by the results.
3. Don't be afraid to mix your styles
Remember that your mix of styles can actually go far to put your stamp on your place as a couple, not as an individual, and this is what this space is about, a relationship you have built together, not one that one person has dictated.
There is actually a lot of beauty to come from a mixed look - sure it might not be something that you've seen on Pinterest or Instagram, but that's why it's unique to you. 'One person might love color, the other might want neutral - let's find colorful neutrals and lively art,' says Ellen Hamilton. This example from Harper Design + Build shows both minimalism and maximalism simultaneously and proves that two styles can coexist in beautiful harmony.
'Together with lifestyle designer, Lisa Perry, we were inspired by white cube gallery spaces found in contemporary art galleries,' explains Christine Harper, designer, and architect for Harper Design + Build. 'Our client is a philanthropist, art collector, and designer so we collaborated early in the design process to integrate colorful decorative elements that would match the pop art pieces she planned to use in this house.'
4. Go for a neutral foundation
Warm neutrals and white paint ideas always make a good backdrop for merging styles as they can work to flatter any interior design look, from traditional to modern, modern farmhouse to Hamptons style decor. If you are filling a neutral or white room with lots of color or fabric, neutrals and white will help them feel at home, rather than competing with them, helping you find a little harmony.
'For this project, we used Benjamin Moore Chantilly Lace which has a soft quality that complements the existing travertine flooring,' explains Christine of Harper Design + Build.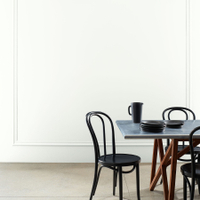 Chantilly Lace from Benjamin Moore
A staple go-to white tone that is always a winner on the walls. It's super fresh but not cold and stark, and can be easily warmed up when coupled with other neutral tones.
5. Carve out your individual spaces
Finally, as with relationships, it's important to make some space for yourselves too, and making room where you can have free design reign is equally as important as merging your styles together.
You might, for example, be more of a reader, and want a reading nook with that perfect lamp and that cozy armchair. Maybe your partner enjoys a moment to themself for a morning coffee and a flick through the coffee table interior design books, or takes themself out to the backyard to their quiet, contemplative space for relaxing before they start the day.
Whatever it is, decide on the vignettes you'll have for yourself, what's important to you and let them create that safe space with the things they like for their moment of solitude.
This coffee table vignette from Emily Lauren Interiors is the perfect example. 'From a design standpoint, a coffee table can be a moment in a room or create a welcomed sculptural element,' she says.'
For style leaders and design lovers.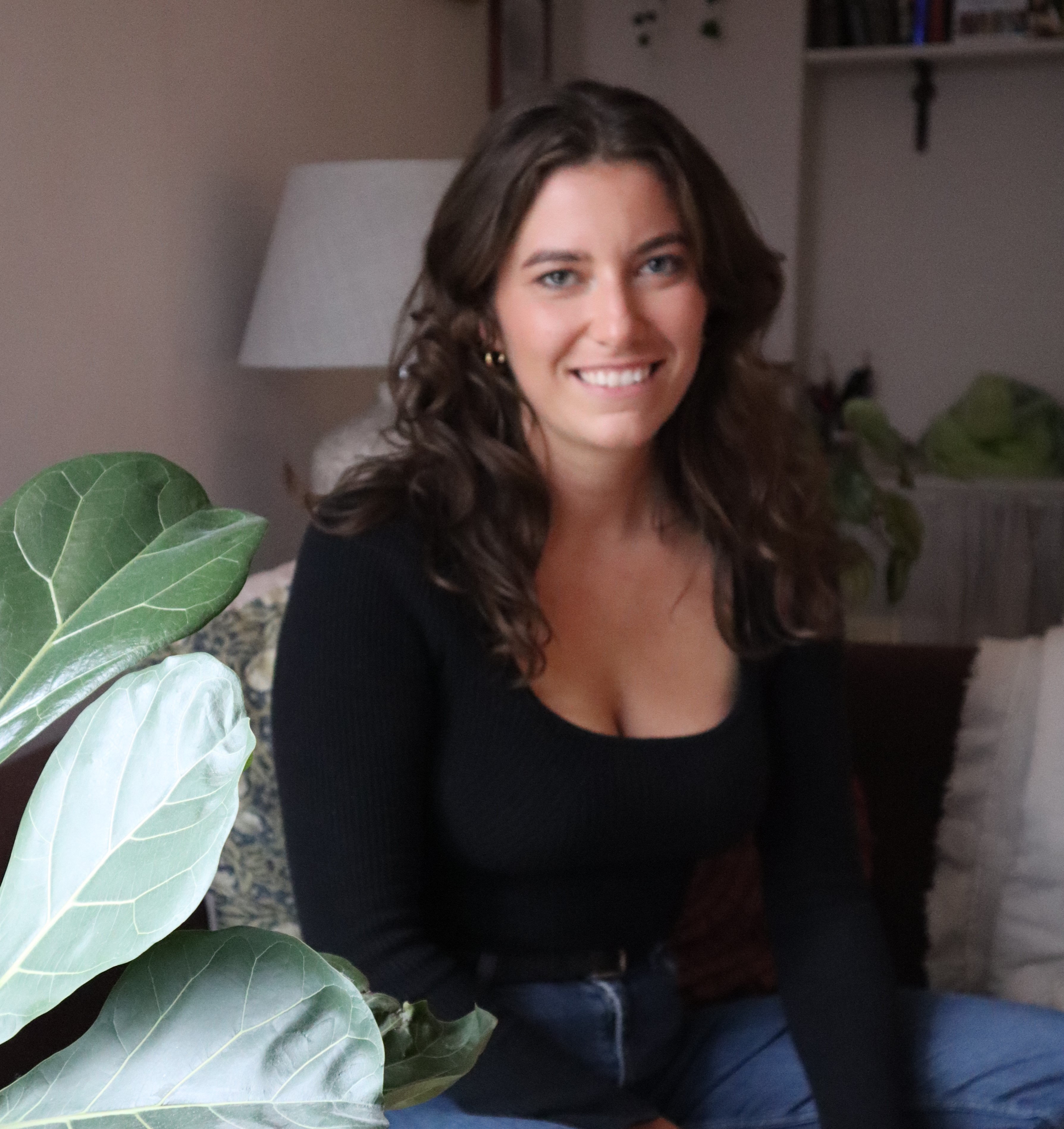 Livingetc content editor and design expert
Oonagh is a content editor at Livingetc.com. Previously, she worked on a London property title, producing long-read interiors features, style pages and conducting interviews with a range of famous faces from the UK interiors scene, from Kit Kemp to Robert Kime. In doing so, she has developed a keen interest in London's historical architecture and the city's distinct tastemakers paving the way in the world of interiors.