The 4 rules for how to decorate a room with simple things - affordable updates that make a big difference
A well chosen vase, a clever pillow, the right piece of art. Decorating with simple things can totally overhaul a room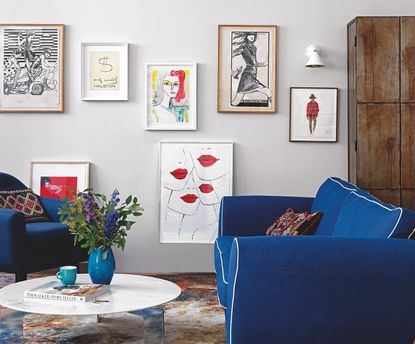 (Image credit: Future)
The Livingetc Newsletter
For style leaders and design lovers.
Thank you for signing up to LivingEtc. You will receive a verification email shortly.
There was a problem. Please refresh the page and try again.
It's not always the big ideas that make or break a scheme. Decorating with simple things can reenergise a room, change how it feels, refresh how it looks. The right vase, a couple of objet, some pillows or a little artwork - getting them right can truly overhaul the space.
'The secret [to whatever you put in a room] is how you pair it,' says the New York-based interior designer Noa Santos of NAINOA. 'Make sure each room has three or four statements to catch someone's eye.'
And those statements can be as simple as a well-placed vessel. Small updates to your interior design that make a big difference.
How to decorate a room with simple things
1. Take a step back to work out what's missing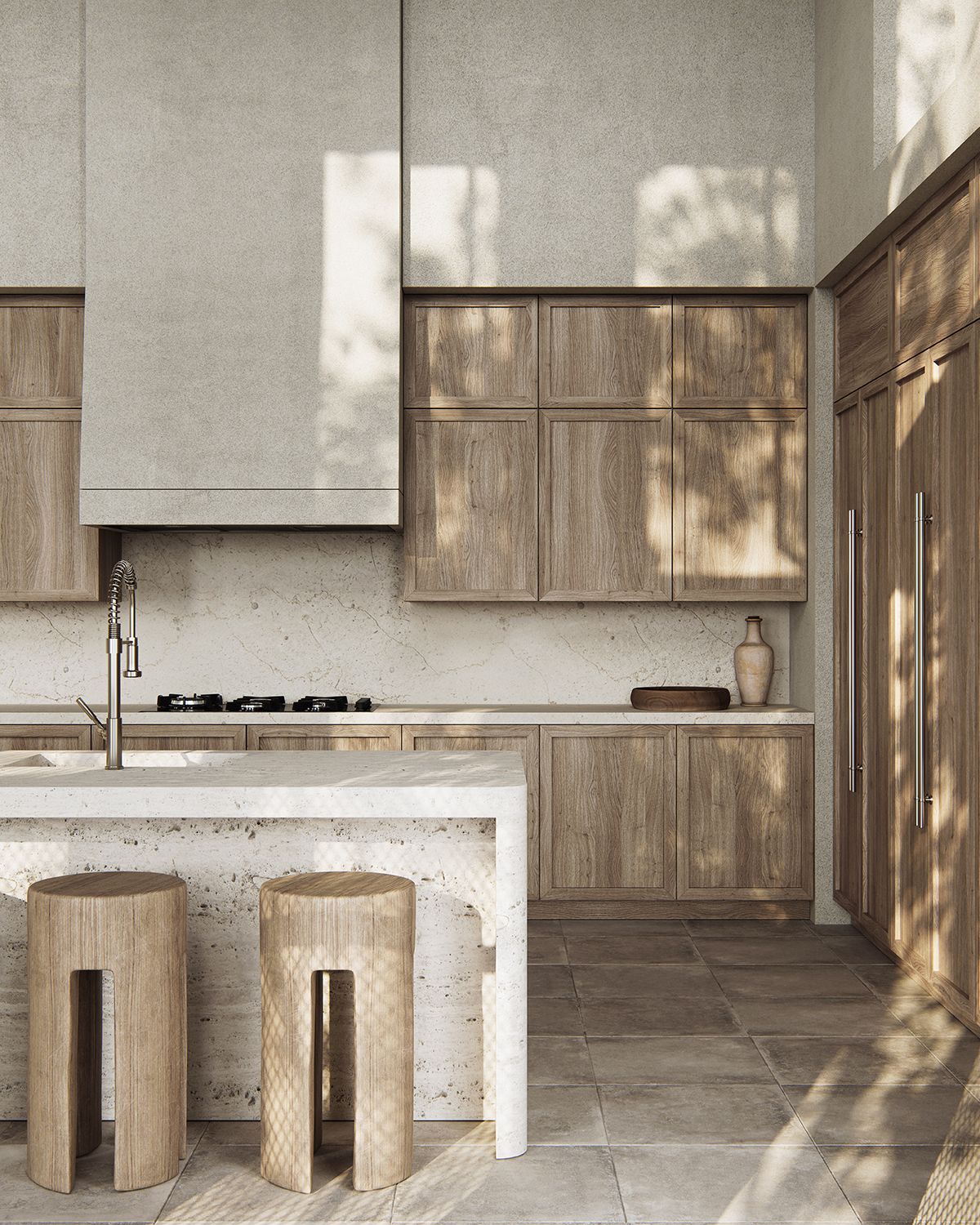 Before you start any decorative nip/tucks it's advisable to try and look at the room as a whole with fresh eyes. 'Use your phone as a tool - pretend like you're a photographer and just look at the space through the lens,' Noa Santos says. 'What is feeling unbalanced? What is unfinished? And go from there. It's helpful to analyse those photos - design can be enjoyed in smaller gestures and you can start with just a corner of your house.'
What these simple touches are about is to help you create balance in interior design. In this minimalist kitchen designed by Noa, above, the addition of the urn in the corner on top of the counter was all that was needed to add a bit of warmth and personality to the space. The trick for decorating a room with simple things is to see the empty corner first and then decide what to put in it second.
2. Choose the right objet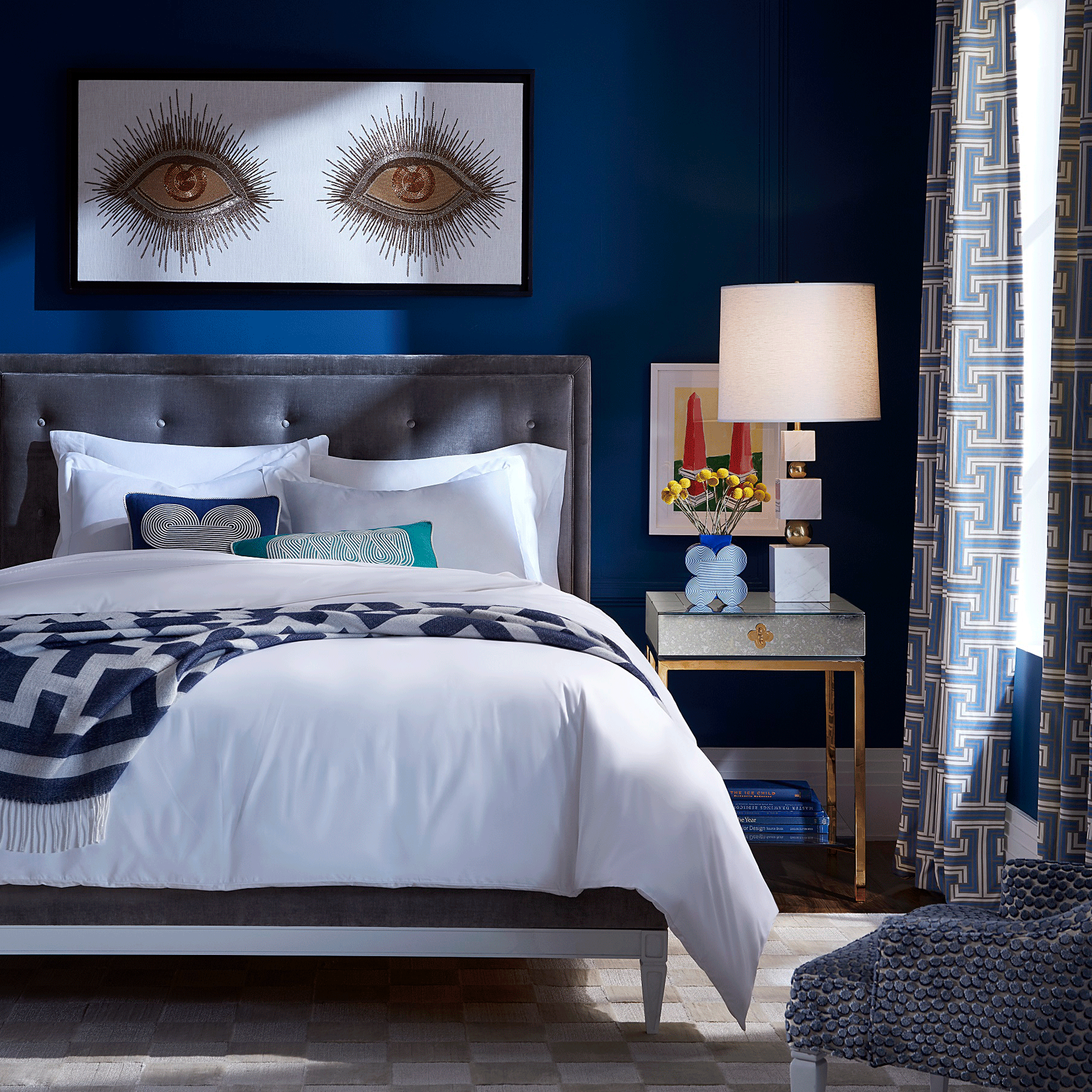 The best way to pick an objet to go in a room is to link it to something that is already in the space. Perhaps the couch is blue, and finding a vase in just the same shade is all that is needed. Or there is already modern art on the wall and so a pillow in a similar contemporary print will do the trick.
'It's helpful to see a space in terms of its vignettes,' says the New York-based designer Jonathan Adler, who is known for the imaginative finishing touches he uses in every room. 'Create little moments that delight in each corner or in each direction.'
And so divide the room into zones and add a flourish that matches or complements what's already in each space. In this modern bedroom, above, by Jonathan, the addition of the bedside lamp is a considered move - the cuboid white base complements the shape of the art, while the round brass balls match the eyes featured in the artwork.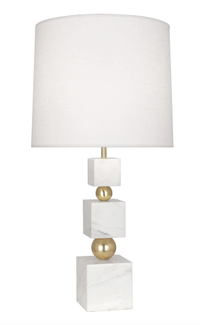 Totem table lamp, Jonathan Adler
This lamp is a decorative work of art in its own right, and the addition of it into the right corner will transform the room. Add it to a space where white or gold already exist, so that it feels at home.
3. Perfect the placement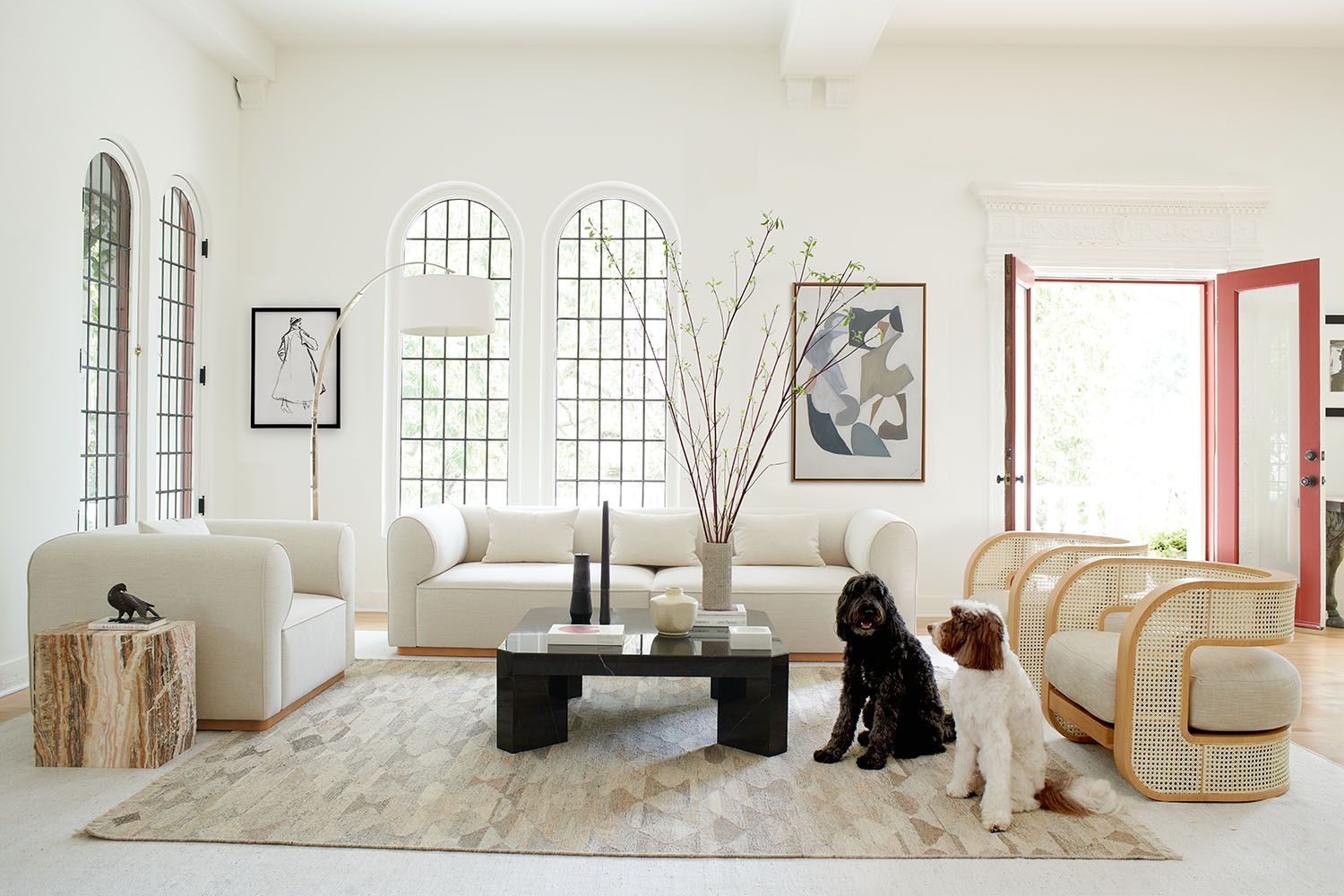 When decorating a room with simple things it's as much about what you don't put in it, as what you do. The shapes of the objets your adding need to have space around them so as to be appreciated or they'll have no impact.
'The pieces you choose need to create no conflict with each other, to flow,' says the LA-based interior designer Brigette Romanek. 'You can do this by looking at the space between them and the shapes in the air around your furniture. By introducing gentle curves that compliment each other, and spacing them apart so their outlines have room to breathe, it will all come together.'
In the living room of Brigette's own home, above, the elegant arrangement of twigs creates a spiky sculpture that is matched by the long, thin candlestick on the coffee table. Around these, the air and light flow beautifully.
4. Overhaul the bookshelves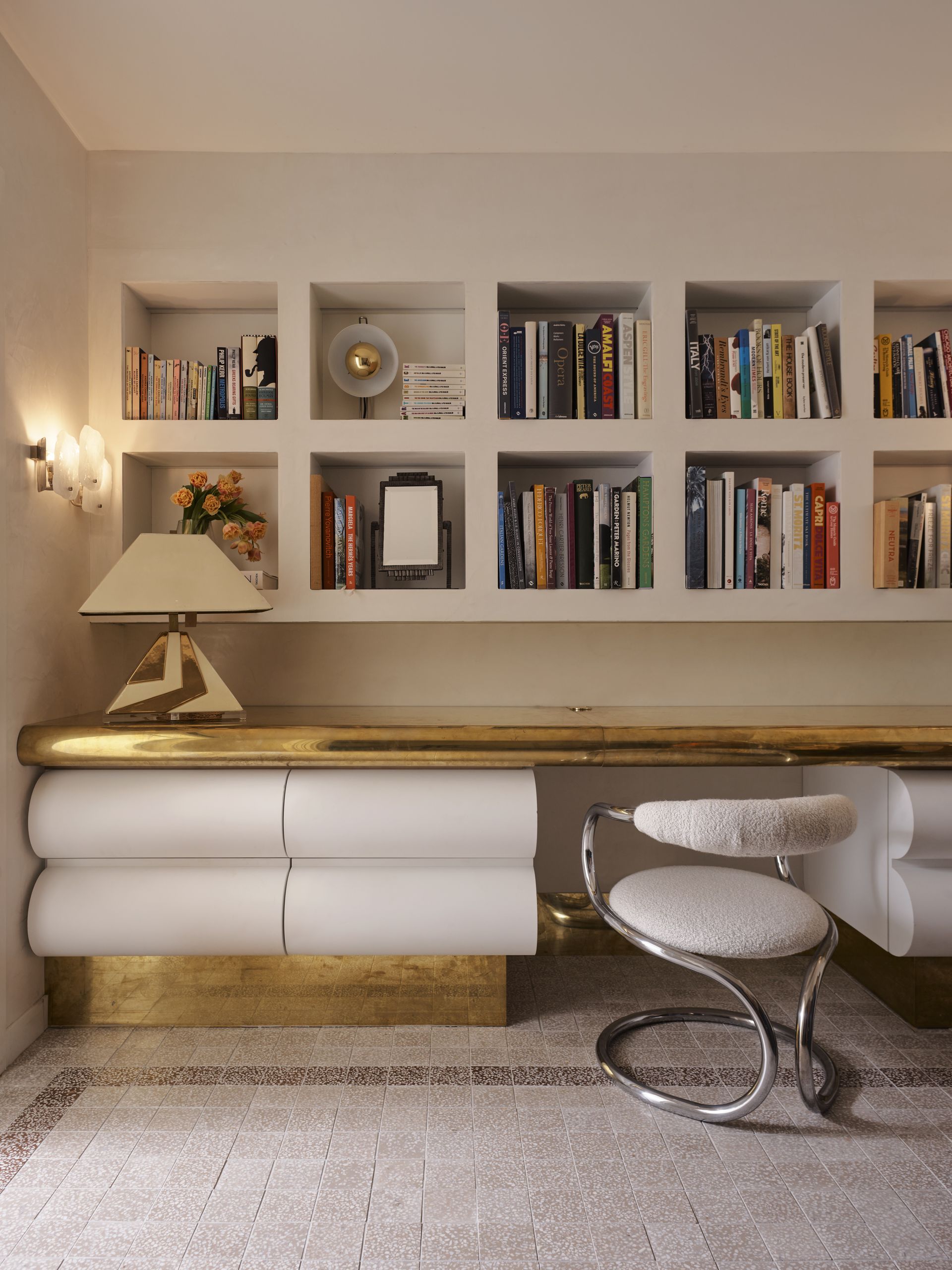 A decorative overhaul can be as simple as utilizing the books on your shelves differently, to increase the feeling of harmony and rhythm in interior design.
'Stack books in both directions - some on their sides, some on their ends,' says the Australian designer Tamsin Johnson, the master at using brilliantly curated objets to create elevated schemes. 'And break up with a candlestick or vase. The beauty of open shelving is being able to see what you really love.'
In her own home office, above, Tamsin has grouped the books into sections and then stopped those sections from looking like a vast block of books by utilizing the advice in point 3 about spacing. The mirror and lamp towards the left of the shelving provide the perfect gap for a little air to flow.
The 10 best simple things to decorate a room with, and where best to buy them
For style leaders and design lovers.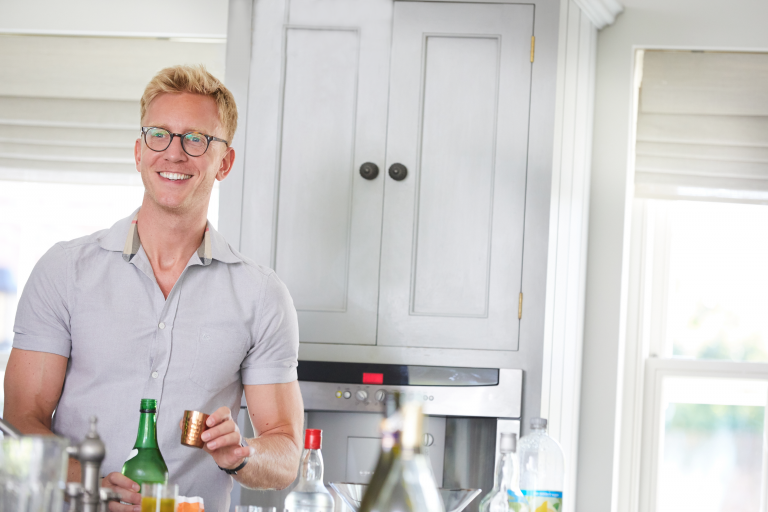 The editor of Livingetc, Pip Rich (formerly Pip McCormac) is a lifestyle journalist of almost 20 years experience working for some of the UK's biggest titles. As well as holding staff positions at Sunday Times Style, Red and Grazia he has written for the Guardian, The Telegraph, The Times and ES Magazine. The host of Livingetc's podcast Home Truths, Pip has also published three books - his most recent, A New Leaf, was released in December 2021 and is about the homes of architects who have filled their spaces with houseplants. He has recently moved out of London - and a home that ELLE Decoration called one of the ten best small spaces in the world - to start a new renovation project in Somerset.