How much does a natural swimming pool cost? Everything you need to know about creating your own backyard oasis
Here's everything you need to know if you're thinking about taking the plunge and investing in a natural pool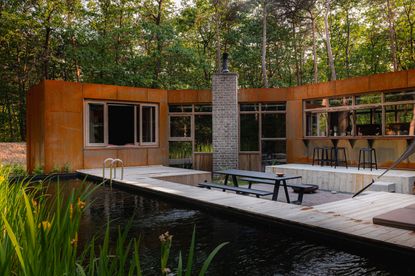 (Image credit: Kirsten Bos (Where she Goes). Design: GetAway Projects BV)
The Livingetc Newsletter
For style leaders and design lovers.
Thank you for signing up to LivingEtc. You will receive a verification email shortly.
There was a problem. Please refresh the page and try again.
I'm obsessed with the natural swimming pool aesthetic. Wild and luxurious, these organic-looking pools encourage all sorts of wildlife, and chime with our growing desire for our backyards to be places of relaxation and calm, keeping us in touch with nature.
But it takes a lot of work to look that natural. We speak to the landscape designers to find out just what it takes to create one of these natural pool ideas, and just how much they cost.
How much do natural swimming pools cost?
'The costs can vary greatly when it comes to natural pools,' says Jeffrey Klug from Butz and Klug Architecture, a design firm that have created many natural pools in their time. The cost of building a natural pool can start at $35,000, but going anything up to $100,000. The range is so massive because there are a lot of determining factors.
Firstly, the way you filter your pool determines the cost of your pool. If, like with most natural pools, you are filtering your pool with a biofilter (the method of using plants, reeds and rocks to regulate and oxygenate the water), it is most likely that you'll need a regeneration zone in your pool so it will need to be larger in size. Accommodating the biofilter zone with plants and reeds needs around 30 per cent of the space, while the rest can be allocated for swimming.
'If you use a phosphate filter (a natural rock filter) as opposed to a gravel bed to condition that water, the costs are minimally larger than a normal chlorinated pool,' says Jeff. 'If you use a gravel bed and plants, like this pool that we designed (above), the cost is about double because you are making a pool twice the size, half of it is for swimming, half for filtration.
'The filtration areas to substantially contribute to the aesthetics, they are quite beautiful, but they do cost something.'
Secondly, you've got to think long term, and natural swimming pools will have a higher up-front cost. Natural pools are easier and cheaper to run and operate long term, while standard swimming pools costs will continue because of the upkeep associated.
Natural pools are unheated, and unlike standard swimming pools, don't need to be covered or cleaned with chemicals, you just have to think about the cost of running the pump, so running costs are minimal, much like looking after a garden pond.
You will also want to think about the pool liner which will impact the cost. Synthetic liners are the most cost effective, while pond gravel liner encourages wildlife and helps give algae something to cling to. Fiberglass is the most expensive option for lining your pool, but are more commonly associated with lining a typical swimming pool.
There are other materials that you want to factor into your final price. From pumps for filtration to hardware, from boulders and rocks to plants, it all tots up. Then there are extra features - lighting, waterfalls and a pool deck for example.
This pool is in Kansas city, and comes with surrounding decking and a pool house. 'For the liner of this natural pond, we poured concrete for the pool with straight sides so it didn't look too pond-like. The cost was comparable to a normal pool,' says Christopher Fein, architect and designer of Forward Design.
Why are natural pools trending?
The natural pool trend offers something totally different to the standard swimming pool. Where standard pools are known for their bright blue water and man-made look, with angular edges, natural pools perfectly blend nature with design.

They are designed to look as natural as possible, characterized by aquatic plants and reeds floating around like a pond discovered in the middle of a woodland.
'About 7 years ago, we came up with the idea to dig a hole in front of our own house and build a natural pool,' remembers Paulien van Noort, architect and designer
at Netherlands-based GetAway Projects BV.
'It was a crazy project, but we ended up with a natural pool that was fantastic to swim in because of the feel, freshness and softness of natural water.
'It was also a source of new 'life' that we didn't have before and that was and is fantastic to look at. From the development from larva to beautiful small and gigantic dragonflies in so many colours, the sound of frogs, the yellow and purple flowers that grow in the pool, the wind and sunlight that make beautiful and ever changing patterns in the water.
'We are hooked, a natural pool next to your house if you don't have access to natural swimming water nearby is totally inspiring.'
Types of plants: 4 Louisiana Irises in purple, red, yellow, white from AquaLeaf Aquatics
Price: $59.88
What shape and size should a natural pool be?
There are no hard and fast rules as to the size and shape of your natural pool. But just bear in mind that your natural pond should look 'natural' and organic, as if it's always been there. This means an irregular shape suits the style best, unlike with standard swimming pools where a rectangular or square is favored, with harsh angles that give it a distinct man-made look.
In terms of size, you want your natural pool to be swimmable, so 12m length is a great place to start, and a depth of around 200sq ft upwards. Remember to also factor in the regeneration zone size, which needs around 30 per cent space. This might limit your swim space, so factor that it when sizing out your natural pool.
Finally, don't forget all the equipment and extras that come with your natural pool, from fencing for safety, to a deck, to the pumps, ladders, deck and extras.
'Just remember to plan the location of pool equipment carefully,' says Catherine Craig, principal at Sanders Architecture, who designed the above natural pool in Texas.

'Noisy pumps and large equipment can detract from the natural oasis you're creating. In this project, the pool equipment is located behind the guest house.

'Remote equipment locations can add cost to the initial installation, but it is well worth it to create a peaceful setting.'
How do you maintain and clean a natural pool?
How do you clean a pool like this? It's actually surprisingly easy, and probably easier than a typical swimming pool because once it is set up, you don't need to think about adding chemicals in the water to keep it clean.
You will want to make sure it has a good regulator and pump which circulates the water through shingle and plants. Many pools will have a shallow shelf around the perimeter with plants to clean the water.
Plants like canna, water iris and other types of plants suited to this habitat can absorb impurities and nutrients from the water, oxygenating the pool, and keeping the pond free of bacteria. This type of filter is known as biofilter.
Over time, a living patina will develop on the lining of the pool. To keep on top of the patina, give it a yearly spring cleaning and use a net to get the debris out of the pool.
For style leaders and design lovers.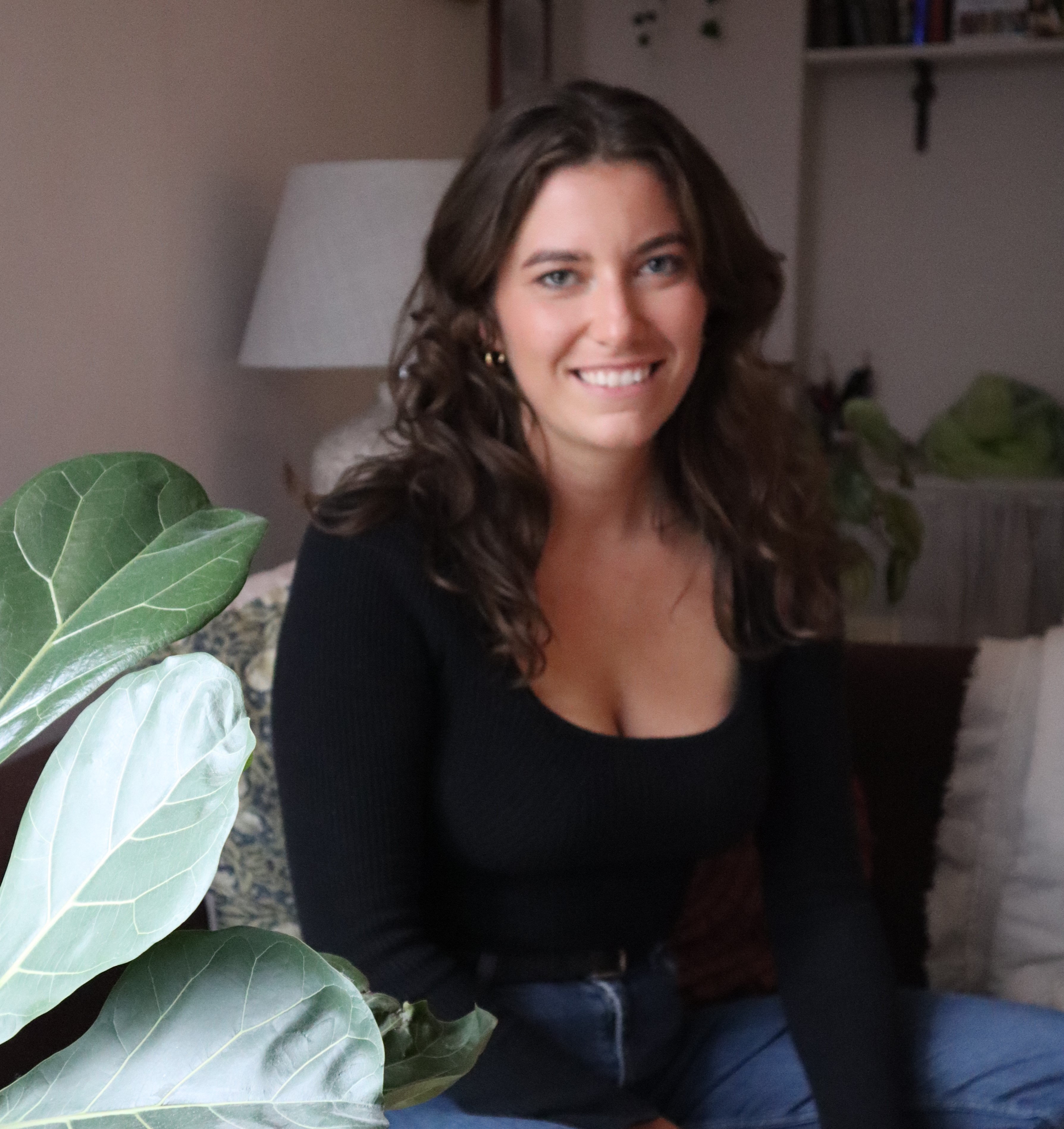 Livingetc content editor and design expert
Oonagh is a content editor at Livingetc.com. Previously, she worked on a London property title, producing long-read interiors features, style pages and conducting interviews with a range of famous faces from the UK interiors scene, from Kit Kemp to Robert Kime. In doing so, she has developed a keen interest in London's historical architecture and the city's distinct tastemakers paving the way in the world of interiors.