Natural pool ideas – 8 lessons we've learned about these beautiful backyard features that makes us want one even more
If you're considering taking the plunge with a natural pool, take inspiration from these ideas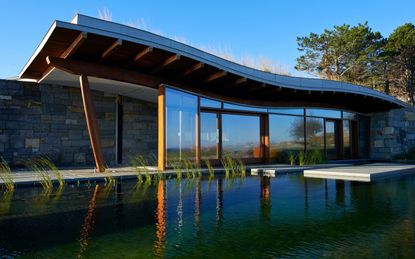 (Image credit: Peter Vanderwarker, Milicent Harvey. Design: Jeffrey Klug AIA)
The Livingetc Newsletter
For style leaders and design lovers.
Thank you for signing up to LivingEtc. You will receive a verification email shortly.
There was a problem. Please refresh the page and try again.
There is something dreamy and ethereal about natural pool ideas. Wild and abundant with reeds and aquatic plants that help purify, the best natural swimming pools have clear water that looks as though you've just stumbled on a natural spring, instead of that highly chlorinated look - a telling sign that your swimming pool is filled with chemicals.
If you're considering making a splash with this modern pool idea in your own backyard, or are just seeking inspiration for how to get the natural aesthetic, here are some ways to embellish your natural pool.
1. Add reeds for natural purification
So how do you clean a pool that's natural? Like standard swimming pools, natural pools typically have filters that will need to be cleaned regularly, helping to distribute and circulate the water. Some natural pools use chlorine or salt to keep the water clear and clean, but mostly, the natural pool trend avoids the use of chemicals totally, instead relying on the power of natural flora and fauna to help clean the water.
Plants like canna, water iris, pickerel rush or bog plants can help pull nutrients and impurities, with the plants working hard to absorb them from the water, oxygenate it, and keep the water healthy and free of bacteria. This is known as biofilter.
The addition of these kind of biofilter plants also add an ethereal charm to your water, helping to look create a natural look and feel in your swimming pond.
Types of plants: 4 Louisiana Irises in purple, red, yellow, white from AquaLeaf Aquatics
Price: $59.88
2. Keep your swimming and regeneration zones separate
Natural swimming pools are often split into a regeneration zone with plant life, built alongside the primary swimming zone. It's a good idea to keep these zones separate, often with a concrete wall in the water that distinguishes the two areas. Making sure you keep your biofilter zone and swimming zone separate means you don't come out of your pool covered in algae and reeds.
It also helps not to disturb the biodiversity and habitats of any creatures that might live among the reeds and call your pool home. Designs make a feature out of these separate zones like this example from Evens Architects.
'The pool is divided into two zones, a natural area that recirculates and cleans the water through a rock reed filter, and the water is then solarized to eliminate any bacteria and is returned to the swimming portion of the pool,' says Michael McGowan, project landscape architect at Evens Architects. 'The zones are divided by a slightly submerged pool edge.'
3. Line your natural pond with decking
While a natural pool looks great with graduating depth which creates a natural, beach-like effect, a pool deck can also look great and bring a more manicured feel, as per this example from Forward Design.
'This pool deck wraps around the pool and integrates with the main house, connecting the two spaces and creating an outdoor lounge area,' explains Christopher Fein, architect and designer of Forward Design.
4. Add a ladder to ease you in
If your natural pool doesn't have a graduating depth, a ladder might be a good addition to help you ease into the pool. If your pool is filled with biofilter, it's likely you might have a build up of algae which can create quite a slimy feel underfoot.
A ladder hitched off the backyard deck can help you slowly get into the water. This pool is designed by GetAway Projects BV sits in a clearing in a forest, and the ladder helps remind visitors that this is in fact a 12 meter pool, not a pond.
5. Add a pathway across your natural pond
Add stepping stones across your natural pond for a charming walkway that helps you get from A to B. With natural swimming pools, you don't need to worry about covering them up in colder seasons and with this garden path across the pool, the aesthetic turns it almost into a garden water feature, blending landscape design with the natural pool feature.
6. Landscape the space with rocks
Adding rocks to your pool contribute to your biofilter, with rocks working just like plants to help keep your water clear by providing a surface that bacteria and algae can cling to. Rock gardens also contribute to the organic, natural feel, and add texture to the space.
'Rocks in all forms add a naturalistic feel to a space and depending on the type and placement, can read both classical and contemporary in style,' says Katherine Aul Cervoni, founder and principal of Staghorn NYC, a Brooklyn-based landscape design firm.
7. Add pools on different levels
This split level natural pool has a fresh, contemporary look owing to its split level design 'A large part of this project included the pool remodel,' explains Kathryn Prideaux, architect and designer at Prideaux Design. 'The original size was kept, but everything else, with the exception of two walls, was changed. The end result is a sheet of clear water over a Black Onyx Pebble Sheen finish that hints at dark depths but reflects the pool landscape - the sky and a stately mesquite tree.
'The lines of the original pool did not line up with the lines of the house or the expanded patio, so we used the skewed lines to create dynamic tension which, while subtle, adds an element of anticipation and energy.'
8. Take inspiration from your natural surroundings
Let the natural topography influence the pool shape. In this project at a residential home in Brown Country, Texas, from Sanders Architecture, the paving material closely reflects the landscape, and the pool edge naturally drops off like the land. 'This allows the pool users to enjoy an expansive view of the valley below,' says Catherine Craig, principal at Sanders Architecture.
'This site features large naturally occurring sandstone boulders with a warm red hue. Similar stone is used in the building architecture as well as landscape terracing and patio paving to blend this space with its surroundings,' explains Catherine.
The team also considered the color of the pools water. The water in lakes and ponds nearby usually appears dark blue, 'so mimicking this color made the pool appear more natural. The water color of a pool is a result of the interior plaster color and water depth.'
For style leaders and design lovers.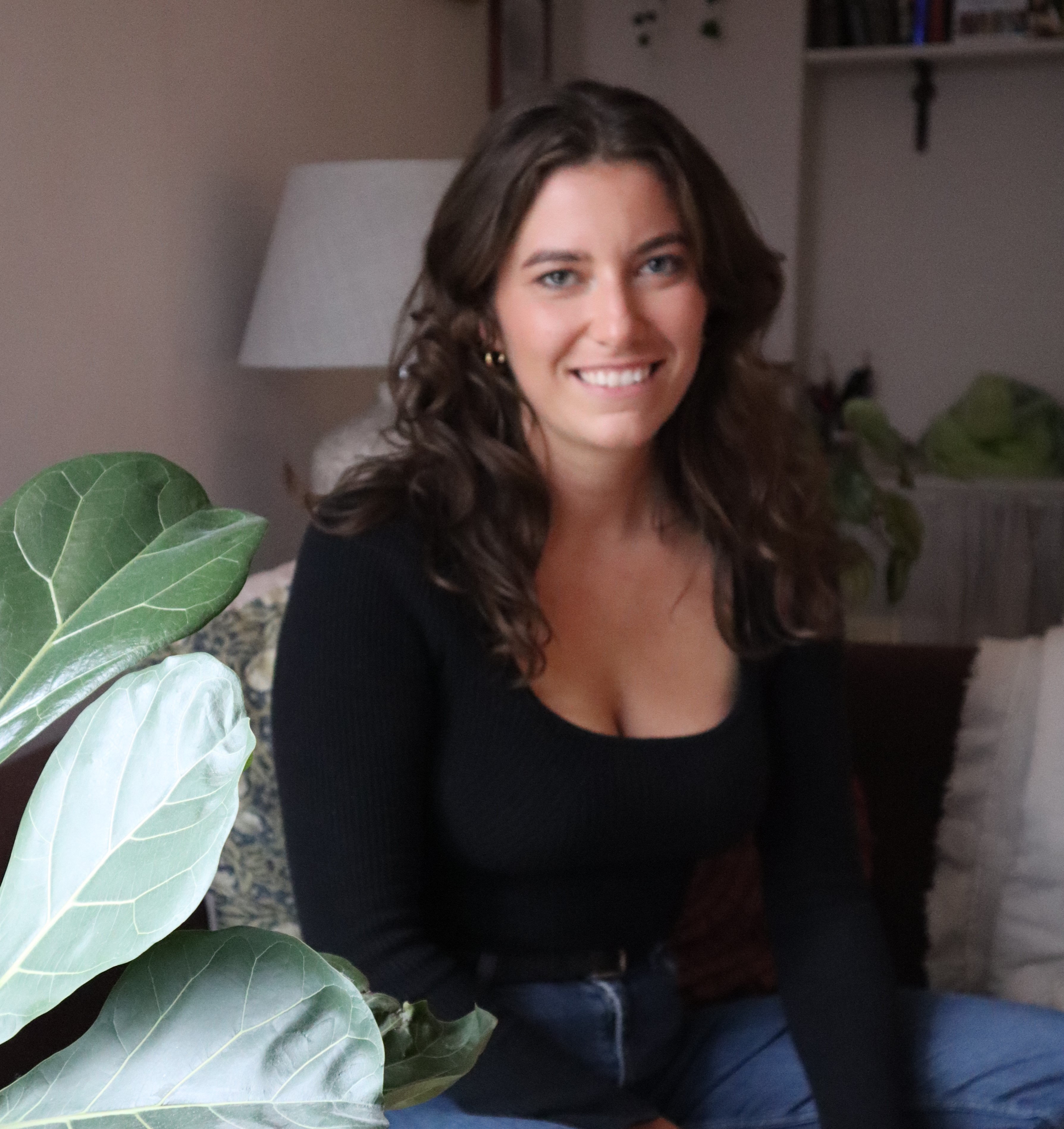 Livingetc content editor and design expert
Oonagh is a content editor at Livingetc.com. Previously, she worked on a London property title, producing long-read interiors features, style pages and conducting interviews with a range of famous faces from the UK interiors scene, from Kit Kemp to Robert Kime. In doing so, she has developed a keen interest in London's historical architecture and the city's distinct tastemakers paving the way in the world of interiors.