5 things people who are amazing at hosting are getting done now to get their homes holiday-season ready
These hosting experts tell us how best to prepare for the sure-to-be chaotic holiday season, and what to avoid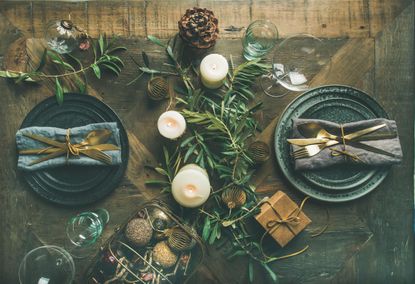 (Image credit: Anna Ivanova / Alamy Stock Photo)
I love the holidays, but let's be real — they're chaotic. If you're not obsessively shopping for your entire gift list without dropping a small fortune, you're probably bouncing between parties and get-togethers while diving into cookie platters and punch bowls, stress-eating gingerbread because you forgot there wouldn't be dinner at this shindig.
But if you're really ambitious, you might even be throwing a party of your own. And anyone who has ever attempted to estimate the amount of booze you need for 30+ eggnog-loving people knows how difficult it can be to host a festive fete or party during the month of December.
Of course, that's why I called in a few homes and hosting experts to help us mere mortals with the art of the holiday party and steer us away from a few common mistakes we might all be making without realizing it. If there's a magical product from one of the best home decor stores that will make my life easier, trust me — I'm all ears!
To get the low-down, I spoke with interior designer Haley Weidenbaum, founder of Everhem, and former Michelin star chef Ellen Marie Bennett, the founder and chief brand officer of cookware company Hedley & Bennett. They each suggested a few helpful products to elevate your dinner party aesthetic, and highlighted some common hosting mistakes and how to avoid them. I found myself saying, "I never thought of that!" at every turn. And of course, I've included a bit of shopping for you to peruse along the way.
1. Prepare your space ahead of time
Maybe it seems obvious to you, but, when hosting, time is truly of the essence. So don't wait until two weeks before to re-do your entryway or kitchen; get that out of the way as soon as you can.
'The holiday season can already be hectic, so simplify your life by tackling those home improvement tasks and purchases you've been putting off,' Haley tells me. 'Leverage your holiday gathering as the perfect reason to finally invest in custom window treatments or that larger table you've been eyeing. It's a smart move to order ahead to make things smoother and more enjoyable for yourself.'
Price: From $1498
A wood dining table will always be a good idea. This offering from Anthro, which features a grooved trim and brass accents, is available in both 86" and 108." The latter option seats ten people; the former eight.

Price: $5445
Especially around the holidays, couches are worth the investment. Outside of the dining table, it's where the bulk of your party will likely occur. I like this sectional from ABC Carpet & Home because there are so many fabric and color options, and the design is just a classic done right.
41% OFF
Jason Wu Maize Orange Rug
Price: $830 (8' x 10')
This hand-tufted rug is so pleasing to the eye. It's also still neutral enough to fit with most colors and rooms, but unique enough that guests will surely remember it.
2. Invest in the right cookware and dishware
Hosting can be unbelievably hectic and crazy, so much so that aesthetics often take a back seat. To keep things simple but also stylish, 'invest in dishware that doubles as beautiful decor,' Ellen says. And think about functionality, too - the best serving bowls, for example, might have multiple uses in your kitchen. 'As an example, The Mud Australia Nest Bowl is not only gorgeous, but incredibly functional as well. It's glossy on the inside, matte on the outside and you can put [it] in the oven.'
To up your tablescape game, Haley recommends adding some napkin rings to your holiday place settings. 'Though small in size, these tiny elements make a mighty influence on the overall table setting,' she says.
Price: $175
Ellen says it best — this stunning bowl is both functional and stylish.
Moore white porcelain napkin rings
Price: $47.60 for 8
Slide these organic-looking porcelain rings over your cloth napkins for a luxe touch. It's the details, darling.
3. Set the mood
We often focus so much on decor and design that we can forget how important vibes are at a party.
To create the perfect ambiance, Haley recommends playing with 'two key elements: lighting and music,' she says. 'Dim the lights and consider using candles for cozy ambient lighting. Kickstart your ideal playlist by selecting a single song that captures the vibe, then let Spotify generate a curated list to keep the music going seamlessly all night long.' How easy is that?
Price: $3.99 for 2
Put simply, taper candles are a great look. They add a bit of height to a table or shelf, and cast a soft light on objects nearby. I don't think there's such a thing as too many, so head over to H&M and go crazy.
Price: $105
Here's a unique one. This beautifully designed solid oak phone speaker requires no electricity or cables; simply place your phone inside, press play, and your music will be amplified naturally. No need to worry about speakers dying mid-party!
4. Invest in some hosting essentials
'Often when guests come over we sometimes lack the proper tools for cocktails or mocktails,' Haley warns. 'Choosing the right bar tools can be confusing, but this tabletop bar set from Mark and Graham has it all. The display case is not only beautifully crafted but also perfect for showcasing.'
For Ellen, the hosting mistakes stem not from beverages, but from food. 'Don't overcomplicate your recipes — there's no need to make hosting more stressful with endless ingredients and steps,' she says. 'To make the heavy cooking load simpler but ensure delicious dishes: lean heavy into high quality, salted butter and always have a flaky Maldon salt ready to go. Pair those with a high-quality extra virgin olive oil for the best results.'
5. Relax
Yes, you read that right. Remember — this is supposed to be fun! If you're having a good time, so will your guests. 'One of my favorite hosting 'hacks' is inviting my guests to cook with me,' Ellen adds. 'I like to get everyone in the kitchen immediately; it helps spark conversation and ease any awkward social anxiety.'
The Livingetc newsletter is your shortcut to the now and the next in home design. Subscribe today to receive a stunning free 200-page book of the best homes from around the world.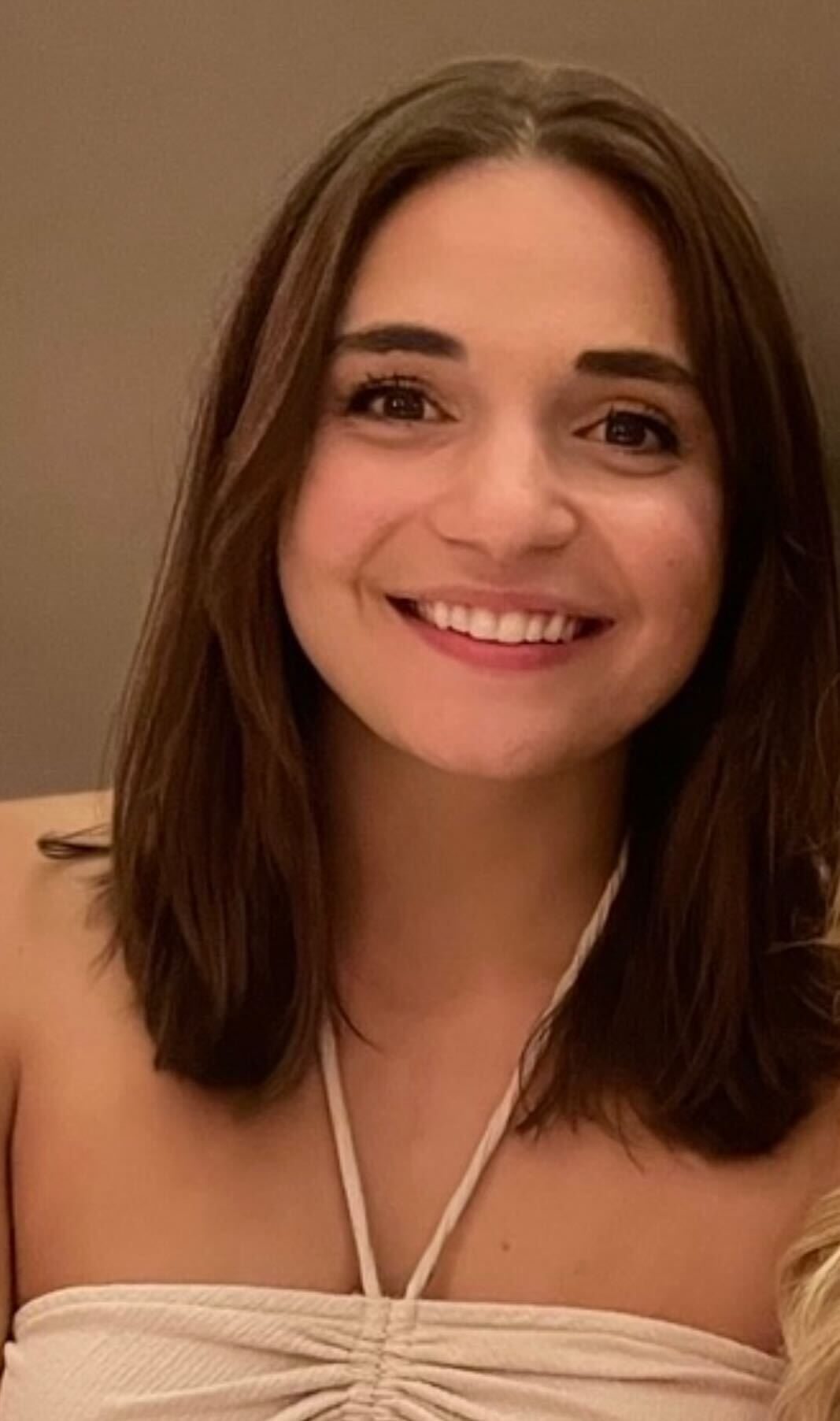 Brigid Kennedy is a style editor at Livingetc.com, where she is responsible for obsessively combing the internet for the best and most stylish deals on home decor and more. She was previously a story editor at TheWeek.com, where she covered both U.S. politics and culture. She describes her design style as colorful and clean, and in her free time enjoys reading, watching movies, and curating impossibly niche playlists on Spotify. She lives in New York.