5 front yard mistakes landscape designers say you should avoid – and what to do instead
From planting to hardscape, these common errors are best avoided – instead take note of these kerb-appeal-friendly ideas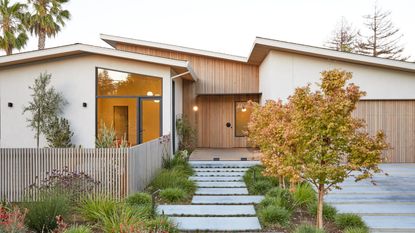 (Image credit: Margaret Austin Photo. Design by Cathie Hong. Hardscape by Antje Paiz. Planting by Saskia Lotfi)
The Livingetc Newsletter
For style leaders and design lovers.
Thank you for signing up to LivingEtc. You will receive a verification email shortly.
There was a problem. Please refresh the page and try again.
Front yard mistakes are easy to make – not least because they're a little trickier to navigate than private and more sociable backyards, which tend to have a bit more of a blueprint to follow. So if you've struggled to establish a design or planting scheme you're happy with, or inject a bit of character, you're not alone.
'Front yards tend to be less programmed,' explains David Godshall of Los Angeles and San Francisco landscape architecture design studio TERREMOTO. 'People know what they want to do with the privacy of their backyard – but front yards can potentially be more decorative, and the vagueness of that can make them more of a perplexing question than the backyard.'
We spoke to landscape architects and designers to talk through some of the most common front yard mistakes – and find out their favorite front yard landscaping ideas that'll up your home's kerb appeal and help the environment instead.
5 common front yard mistakes to avoid
'Front yards hold a special significance as they are the first expression of a household,' says Nahal Sohbati, landscape designer at Topophyla. 'They provide an opportunity for individuals to showcase their personality, style, and creativity. By creating moments and vignettes in the front yard, residents can engage with their neighbors and passersby. The challenge in planning an effective front yard lies in breaking away from the conventional "lawn" mindset, dealing with restrictive regulations in certain settings, and embracing the front yard as a platform for self-expression and community connection.'
Of the five mistakes we're discussing, most of them have one thing in common: they're pretty unhelpful to wildlife and the environment. 'One of the ways our office increasingly operates is with the subtext that gardens should be also useful to wildlife and the creatures with whom we share this planet,' says David Godshall of TERREMOTO. 'If the thing is going to be decorative, and not meaningfully and frequently used by humans, then perhaps we can make a garden that's useful to birds and insects. It can still be beautiful at the same time.'
1. Choosing lawn over more sustainable alternatives
As tempting as a neat green lawn is, it's rarely the best choice environmentally – and can look a little one-note aesthetically, too. You should be careful to avoid lawns in particular if you live in a water-scarce area. 'Typical lawns are pretty water hungry,' says David. 'We've done successful lawn alternatives with native meadows – they come with a different aesthetic and while they aren't great for, let's say, playing soccer, for a picnic style setting they're really wonderful. We've also recently come across a lawn alternative called Kurapia, which uses a 10th of the water that grass uses. It has beautiful flowers that are good for pollinators.'
'We also advocate for lawn alternatives that are eco-friendly and low-maintenance options,' says Rituparna Simlai, landscape architect at Miami and New Delhi practice Studio Arth. 'Instead of traditional grass, we recommend using gravel, sand, or native ground cover. These alternatives allow for water infiltration without the need for constant irrigation and mowing, providing a sustainable and aesthetically pleasing solution for your front yard landscaping. Embracing these alternatives not only reduces water consumption but also contributes to the overall beauty and biodiversity of your outdoor space.'
Nahal advocates for replacing the lawn altogether with well-chosen native and beneficial plants. 'By doing so, you can reduce water and fertilizer usage by up to 90%, thereby reducing stress on the local water supply and minimizing the pollution caused by synthetic fertilizers running off into the stormwater system and, ultimately, impact our food sources,' she says.
2. Planting unsuitable plants and flowers
Not considering the practicalities of your front yard leads to planting choices that are less than ideal. In return, you'll get a sad-looking front yard that isn't particularly inviting. But how do you find the best plants for a front yard paths? 'To approach any outdoor design, it's important to understand the specific characteristics of the space,' says Nahal. 'Learn about its sunlight and shade patterns, soil type, slope, wind patterns, as well as climate factors like rainfall, average temperature, humidity, and frost. Looking at your Plant Hardiness Zone Map can help determine plant suitability, but considering the site's unique microclimate is vital for a successful garden.'
Likewise, choosing high-maintenance plants when your lifestyle doesn't allow for constant upkeep is another planting mistake. Planting in a project by Canadian architecture and design studio Dubbeldam, pictured above, includes hardy grasses, as well as a thriving existing pear tree (out of shot) around which the design was planned.
'We advocate using native plants and some adapted resilient tropical exotics that are hardy and low-maintenance, making them perfect choices for front yards,' says Rituparna. 'In Miami's tropical climate, we love incorporating plants like the silver buttonwood, gumbo limbo, clusia with curved trunks, sabal palms, firespike, monstera, and jasmine. These plants not only add vibrant colors and textures to the front yard but also require minimal care, making them ideal for busy homeowners who still want a beautiful and thriving landscape.'
For David's own Californian front yard, he uses planting that needs little more than a haircut once every so often. 'A plant that's really tough and wonderful is Californian buckwheat – it's a perennial, and has beautiful popcorn-white flowers that turn deep rust in autumn,' he says. 'We like a lot of meadow grasses – Californian deer grass is a wonderful plant in that it's actually a wildlife accelerant and is useful to many creatures. We also plant a lot of ceanothus, Californian lilac – it can be a good loose hedge. Honestly I do nothing to mine, other than maybe trim them if they get bigger than they need to.'
3. Keeping planting one-note
Aesthetically speaking, dated front yard planting that hits the same colors and heights will always fall flat. 'While monolithic planting, with rows of trees or plants, may seem appealing, we draw inspiration from nature's wilderness, where plants grow in diverse layers and interact symbiotically,' says Rituparna.
Nahal recommends layering your garden with plants of varying heights and textures, 'to create a sense of dimension and complexity,' she explains. 'A thoughtful combination of deciduous and evergreen plants is particularly important. Deciduous plants shed their leaves during the winter (or summer in some cases), creating an opportunity to introduce new visual elements celebrating different seasons, while evergreen plants maintain the garden's structure. Taller shrubs and trees can act as natural screens, providing privacy and seclusion for your yard, or frame important views, such as architectural features of the house.'
Don't forget to think seasonally, too. 'You want your home and landscape to be beautiful year-round,' says Jake Steward, landscape designer at Ventures. 'A beautiful summer garden is easy but I always incorporate evergreens for the winter months, spring bloomers for an early pop of color and late bloomers for a finally before winter sets in. I also recommend researching native plants that offer visual appeal at different times of year.'
4. Going overboard on lighting
While you generally need front yard lighting to get to and from your home safely, excessive landscape lighting is a common mistake – and can have negative environmental implications, too. 'Light pollution in metropolitan areas in America is a problem, so when we do lighting we try to do downlighting, which is one way we can limit the negative impact of lighting in our garden,' says David. 'When you downlight trees it's beautiful in that it looks like moonlight – we find that approach to be much more tasteful than a typical uplight.'
'Use spotlights strategically to highlight unique features, architectural elements, or attractive landscaping, but remember that less is more; a restrained and thoughtful approach can have a more elegant and appealing effect,' adds Nahal. 'Consider timer-controlled lighting to enhance security and energy efficiency. Automated timers or smart controls can turn the lights on and off at scheduled intervals, enhancing the safety of your home as well as reducing unnecessary energy consumption.'
5. Using excessive paving
Poor soil health is an under-the-radar issue that sometimes gets missed in the wider conversation about sustainability – and front yards are often a contributor thanks to excess paving. 'With hardscape, our rule of thumb is to limit the amount of paved space to the absolute minimum that a client needs – simply because when we use hardscape, we deprive soil's ability to accept rainfall,' says David. 'When we need to do them for a garden path, we try to use mostly natural products, products as local to the geography of the site as possible. Concrete and imported stone come with a much higher carbon footprint than locally produced flagstone or brick, if it's made in your region.'
'We approach paving in front yards with a focus on not only aesthetics and functionality, but also sustainability,' adds Rituparna. 'Our signature style is using flagstones with pea gravel infill or stone driveways with planting strips in between. This approach allows us to keep the hardscape area creative yet porous, reducing runoff, which is especially important in areas with plenty of rain like Miami. Different shades of monochromatic pavers or stones can create a beautiful design that adds depth and character to the front yard, avoiding the uniform and dated look commonly seen in traditional paving styles.'
For style leaders and design lovers.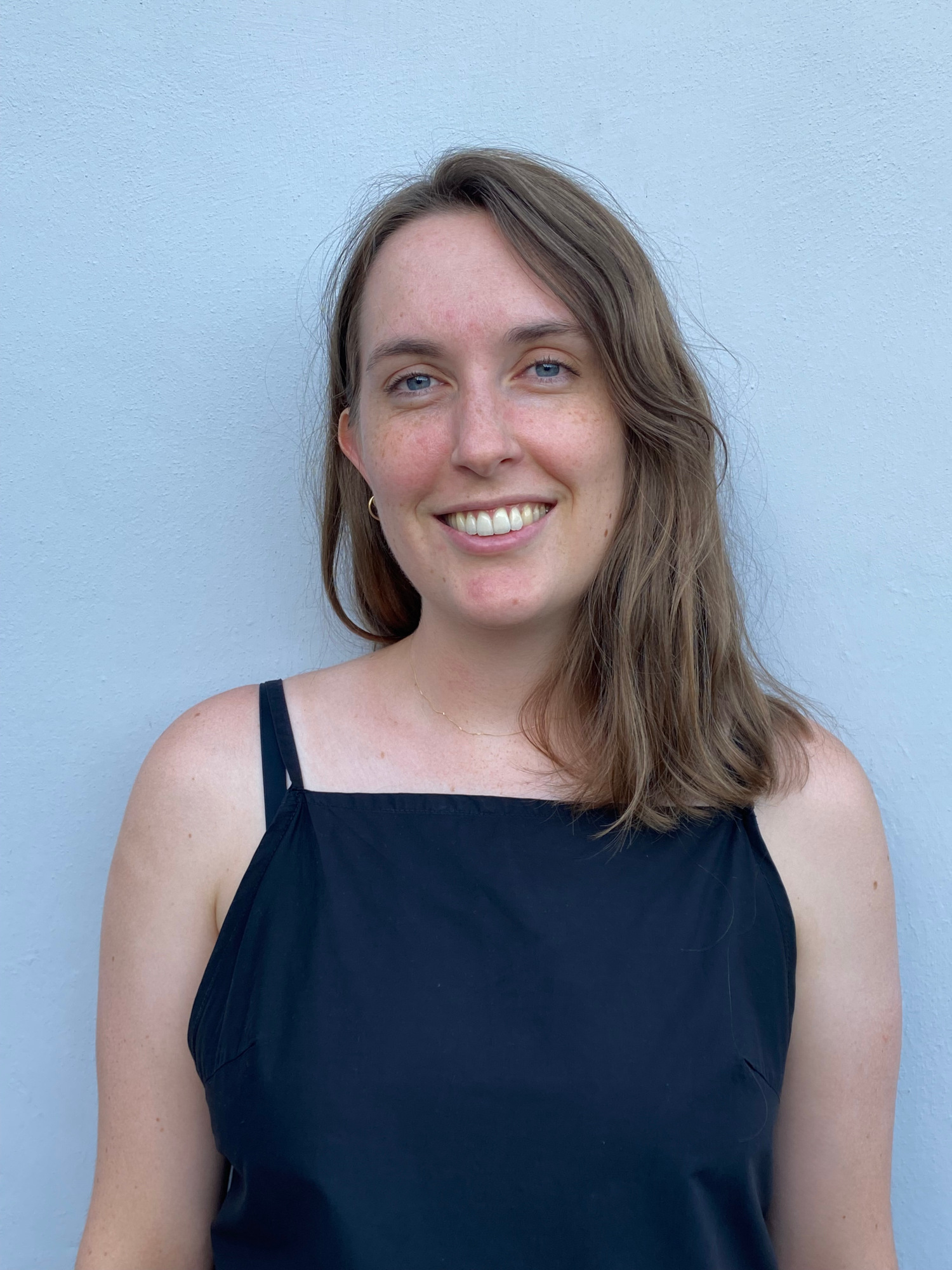 Ellen is deputy editor of Livingetc magazine. She cut her teeth working for sister publication Real Homes, starting as features editor before becoming deputy editor. There, she enjoyed taking a peek inside beautiful homes and discovered a love for design and architecture that eventually led her here. She has also written for other titles including Homes & Gardens and Gardeningetc. While she gets ready to buy a house of her own, she takes inspiration from the works of some of her favourite architects and tastemakers. She has a particular passion for green design and enjoys shopping small, local and second-hand where she can.