3 decluttering tips every true Virgo should know - or anyone who wants a truly organized home
Be more Virgo and get your life in order with these easy organization tips from experts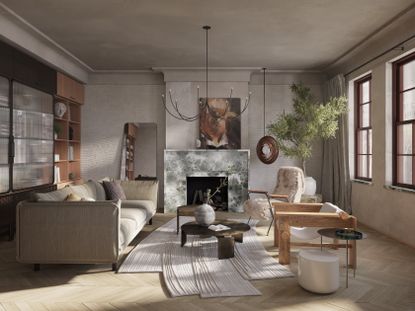 (Image credit: Arsight)
The Livingetc Newsletter
For style leaders and design lovers.
Thank you for signing up to LivingEtc. You will receive a verification email shortly.
There was a problem. Please refresh the page and try again.
It's Virgo season and we are feeling inspired to emulate some of the productive characteristics associated with this zodiac. Like many of you I am always looking for new ways to organize my space so it feels less cluttered and more peaceful. Virgo's perfectionism is something I strive for, alas as a Gemini it is not always achieved but the intention is there.
'Virgos tend to be attentive to detail, organized, systematic in how they approach situations,' says Amy Tripp licensed therapist and member of the American Federation of Astrologers. 'They have very organized living and workspaces. They hate clutter.' As we enter this zodiac season it is my mission to be more Virgo.
When you're just starting to look at how to declutter your home, you might think it impossible to reach a serene level of organization. It is overwhelming to begin any decluttering project. However, there are techniques, tips and tricks that can make the process a whole lot easier and more manageable.
We have spoken with professional organizers to discover their techniques for Virgo-approved organization.
1. Change your perception of organization
In order to embrace the Virgo-level order in your home you need to fully immerse yourself, which means adopting their mindset too. Your perception of organization might be the biggest thing holding you back from being the most organized version of yourself.
'Decluttering and organizing is a journey, not a destination,' says professional organizer Di Ter Avest. 'Start where you are, and keep moving!'
There are so many decluttering methods out there that they can be overwhelming, Di says you shouldn't get bogged down too much and just have to start. 'The 12-12-12 rule, the move-out decluttering method, the one-touch rule, etc. They all have their benefits, especially if they are the ones that will get you started in moving the needle forward. However, purging and organizing is not a one-size-fits-all approach. Everyone has a different lifestyle and different needs, you know what is best for you and your lifestyle.'
Remember consistency is key. 'Being tidy and keeping a clutter-free home requires attention consistently, not just once a season or once a month. Set aside some time weekly or daily to clean and declutter certain areas of your home. Even 15 minutes set aside each day can help prevent clutter from building up.' advises expert organizer and owner of Organized Indy, Allyson Van Wagnen.
Once you realize you decluttering and organization is not a quick fix, and instead view it as a process and part of your life, you will quickly realize how manageable it is. Virgos live life with this mindset, giving them their perfectionist reputation, and it is something you can easily adopt in order to live a more balanced and ordered life.
2. Upgrade your storage
Having stylish storage that reflects your personal style will encourage you to organize your home and keep it organized. Minimalism is the enduring trend but the principles can complement any design aesthetic.
'I always tell my home-organizing clients that they don't need to have a huge budget for supplies and we can organize a space without fancy supplies,' says Di, 'but let's be honest, who doesn't love having matching hangers in their closets, a well-curated pantry with white and bamboo organizers, and all those beautiful organizing supplies for various spaces?'
Visually pleasing storage is a simple way to get inspired to organize. Making it part of your design concept and getting excited by it will help to make the process more enjoyable. Juggling space and organization can be difficult, but there are some creative small bedroom organization ideas (and for other rooms) out there.
Try finding stylish solutions that are subtle and don't distract too much. There are many clever options that go undetectable in your home. 'I would invest in a bed with storage or drawers underneath and add an elegant headboard, baskets with lids on bookshelves, and a beautiful laundry hamper are the three easy ways to incorporate storage into your home without it being obvious,' Di suggests.
3. Make a schedule
Making a comprehensive list of everything that needs to be organized will help you stay on track and get everything done quickly. Virgos are renowned for their efficiency and making a schedule will allow you to maximize your time.
'Make a list and get on a schedule,' suggests Allyson. Try to make the list specific, "Living room" is vague and overwhelming making it something you will likely put off. Instead, try "craft supplies" or "junk drawer" - this will give you a short task to focus all your energy on, and allows you to tick items off the list faster.
'Once you have made the list, assign a timeline to each item,' says Allyson. 'This allows you to spread out some of the less frequent decluttering areas over time, so you're not spending your entire weekend trying to clean out everything you own.'
Organizing your organizing sounds like the most Virgo thing ever. As an imposter, you will have them fooled instantly.
Storage solutions to help you be more Virgo
For style leaders and design lovers.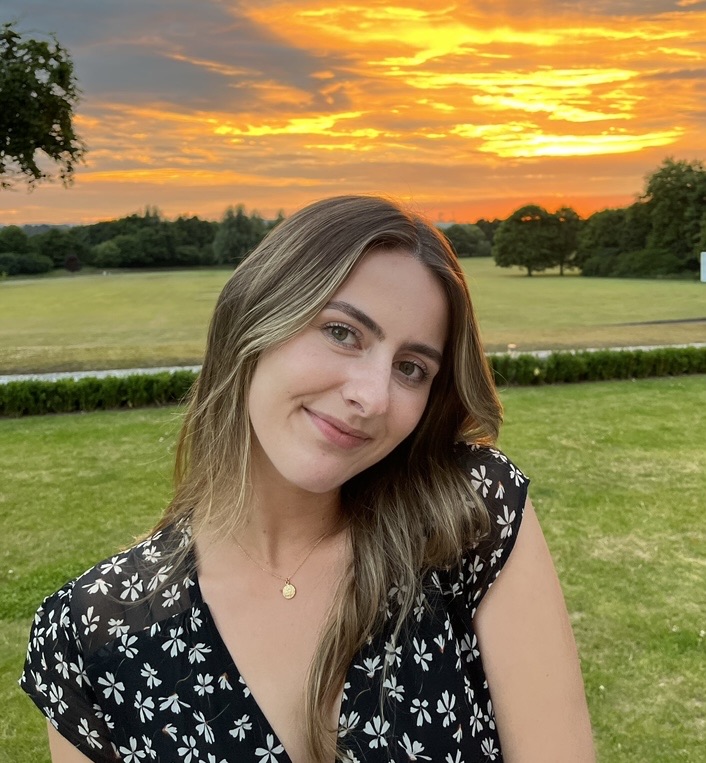 Amy recently completed an MA in Magazine Journalism at City, University of London, with experience writing for Women's lifestyle publications across arts, culture, and beauty. She has a particular love for the minimalist aesthetic mixed with mid-century furniture, especially combining unique vintage finds with more modern pieces. Her previous work in luxury jewellery has given her a keen eye for beautiful things and clever design, that plays into her love of interiors. As a result, Amy will often be heard justifying homeware purchases as 'an investment', wise words to live by.