How to declutter your "junk drawer" in just a few minutes – and make it a useful storage space again
Organize your junk drawer in these 4 simple steps that professional declutterers always use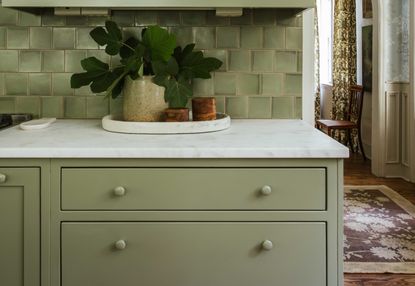 (Image credit: Kirstin Karch. Design: The Misfit House)
The Livingetc Newsletter
For style leaders and design lovers.
Thank you for signing up to LivingEtc. You will receive a verification email shortly.
There was a problem. Please refresh the page and try again.
The junk drawer - we all have one. No matter how minimalist you are, most people do. A dumping ground for anything and everything that doesn't have its own place - keys, scissors, elastic bands, screws, loose change... The list goes on. However, this miscellany makes it near impossible to find anything in there and so it's often not the most useful storage space.
When it comes to how to organize a kitchen (if that's where your junk drawer is), it also might be the most daunting thing to declutter of all. There is no knowing what you might find. However, this makes it all the more satisfying once complete, and once you get past the initial hurdle, it's a job that can take less than an hour.
We gathered professional organizers and declutters to give us their advice on how to tackle it. Follow these expert tips and you will find your junk drawer no longer resembles a back hole. Trust us, it is so worth the process.
1. Take it all out
It is the moment you've been avoiding. You started with decluttering your kitchen cabinets, and now it's time to address the drawer.
Taking everything out of the junk drawer is the only way to begin.
'The first thing I try to tell clients is to stop referring to it as the junk drawer,' says professional organizer Mary Jo. 'Instead, let's call it the utility drawer! Changing what you call the drawer makes you think of it differently. We want the drawer to have a purpose.'
With this in mind treat the space with respect, like any other drawer, and take out all your useful items. It is no longer junk, but rather utilities that are yet to be organized. It is dramatic how much of an effect this change in mindset will have on the way you view and use the space going forward.
2. Four box method
You may be familiar with the move-out method of decluttering, but have you heard of the four-box approach? In small-scale organizing projects, such as a drawer, the move-out method is a little extreme, instead, try out this technique.
'For the junk drawer I would use the Four-Box approach,' says Katina Smith, kitchen organizing expert, 'one box for items to keep, one for donations, one for items to relocate, and one for items to toss. This method helps streamline decision-making and keeps the decluttering process focused.'
The utility drawer, previously known as the junk drawer, is intimidating, so starting with 4 simple categories will help to cut down on a lot of the junk, quickly. You will soon realize how much unnecessary stuff was cluttering the space and what remains will be far more manageable.
3. Organize
Now all you are left with is a pile of what you are keeping. It is tempting to just throw it all back in the draw, but stop yourself as this is where the organizing really begins.
Before you even contemplate putting things back in the drawer sort them into categories. One for technology, one for stationary, one for keys etc. Then consider where they are best placed. Organizing is all about prioritizing items and putting them where they are most useful. You may find some of these categories are best placed elsewhere.
This step will allow you to easily observe what you have before putting them into other storage ideas.
4. Reinstallation
Now it is time to put it all back. But not in the chaotic way it was before. In simply labeled containers, prioritized by usefulness. Remember it is now an organized utility drawer. Finally, every draw will complement your minimalist kitchen aesthetic and can be a true reflection of your style.
'Drawer organizers come in various materials such as wood, plastic, metal, and acrylic. You want a style that comes in various sizes so you can create a puzzle in your drawer using the size appropriate for the items. You can also repurpose small jewelry boxes and old cell phone boxes.'
There is no need to buy new organizers for this to work. 'Utilize small bins, trays, or even repurposed ice cube trays to store small items vertically. consider reusing containers or jars from your kitchen. This maximizes drawer space and prevents items from getting buried,' says Katrina.
This is especially useful for containing smaller items that could easily be lost. However, it is always a good way to keep the groups or items separate.
'Use clear labels for each compartment or section. Labels ensure that items are returned to their designated spots, maintaining the organization,' advises Katrina.
To prevent the clutter from building up again schedule a quick drawer check every few months to ensure items are still where they belong and prevent the return of the junk drawer.
Products to help organize your junk drawer
For style leaders and design lovers.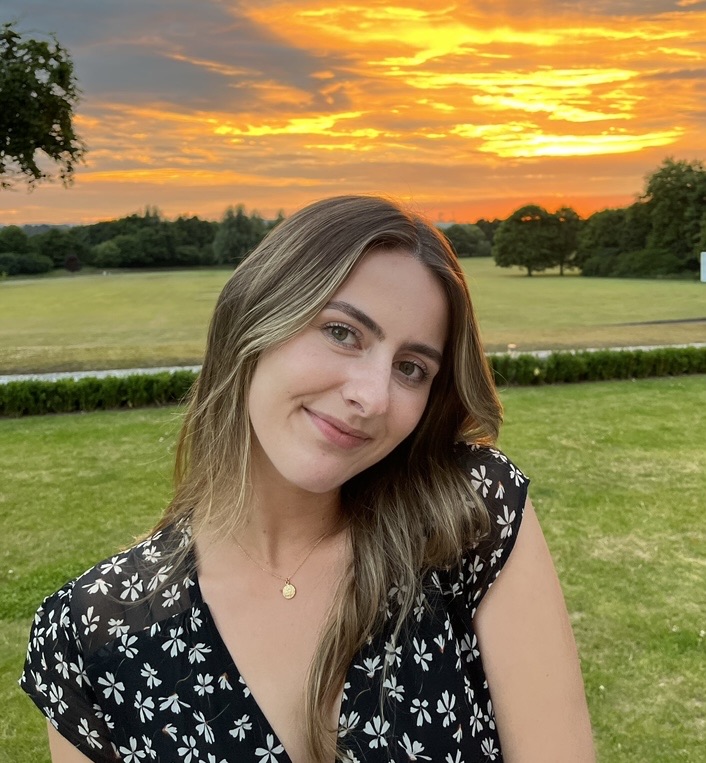 Amy recently completed an MA in Magazine Journalism at City, University of London, with experience writing for Women's lifestyle publications across arts, culture, and beauty. She has a particular love for the minimalist aesthetic mixed with mid-century furniture, especially combining unique vintage finds with more modern pieces. Her previous work in luxury jewellery has given her a keen eye for beautiful things and clever design, that plays into her love of interiors. As a result, Amy will often be heard justifying homeware purchases as 'an investment', wise words to live by.